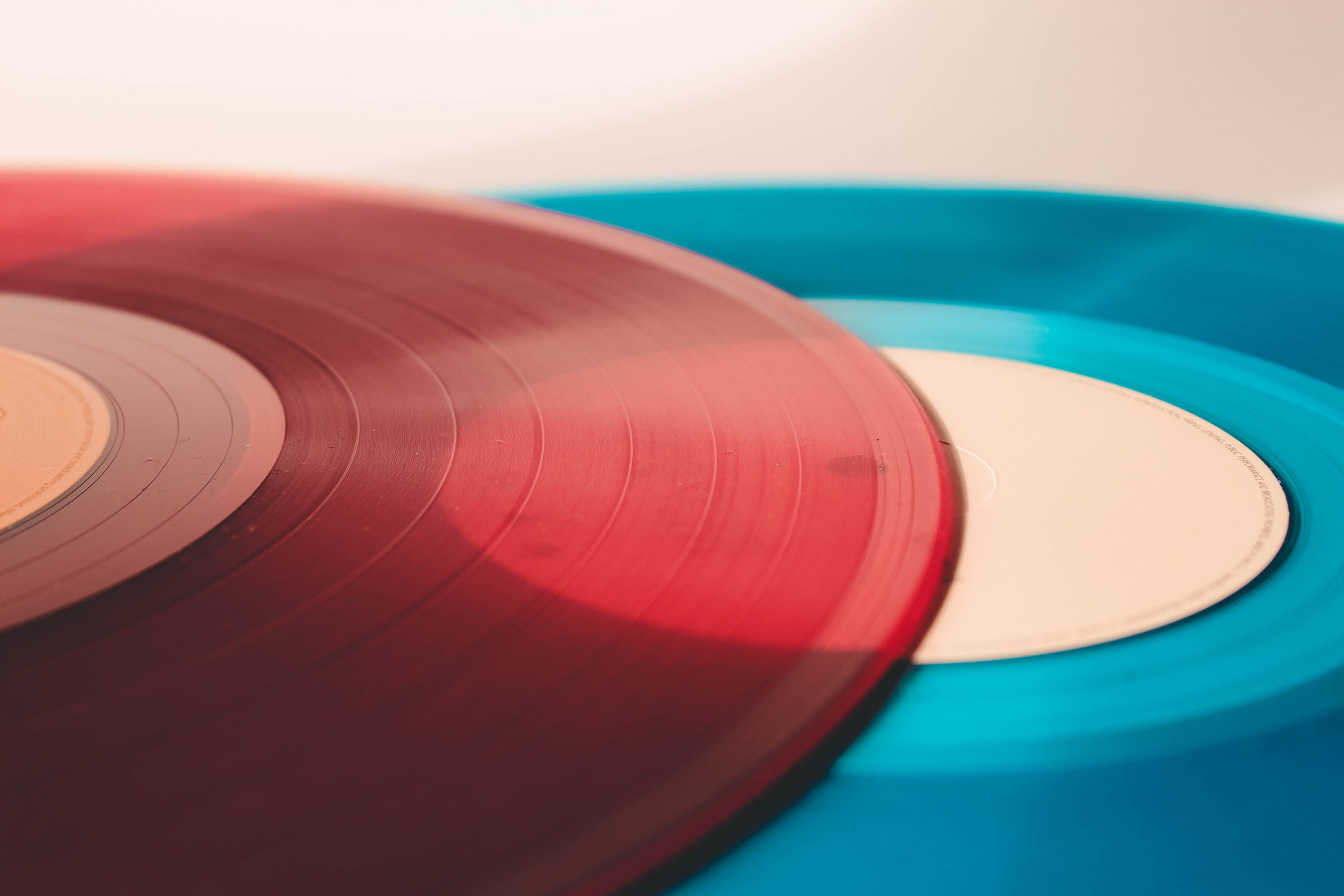 "If music be the food of love, play on,
Give me excess of it; that surfeiting,
The appetite may sicken, and so die."
William Shakespeare, Twelfth Night
---
A new alternative bill called the ACCESS Act was introduced in the Senate this Wednesday, a surprising move that swooped in around the tail end of the Music Modernization Act's passage through Congress. According to reports, the bill could challenge the MMA as it takes away protection of pre-1972 recordings under state law, something that the MMA grants in its provisions.
Sony also confirmed it will now purchase 90% of Mubadala's stake in EMI Music Publishing for $4.75 billion. This may increase Sony's market share by over 50%, which means it would need to divest its assets elsewhere based on the post-merger standards set by the European Commission. Sources say the purchase happened way earlier before its August deadline, because EMI's value would have risen over the next few months and CEO Kenichiro Yoshida was eyeing this deal for quite some time before it was even put to auction.
Last but not least, YouTube Music officially launched this past Tuesday in five countries. The subscription service distinguishes itself by touting its diverse offering of UGC videos as well as a collection of music automatically created from your listening habits called Your Mixtape.
Now, the details...
Compiled by Heidi Seo
---
Exploration Weekly - May 25, 2018
Senate Introduces New Alternative Bill, Music Modernization Act Challenged
Senator Ron Wyden (D-OR) introduced a new bill this Wednesday called the Accessibility for Curators, Creators, Educators, Scholars, and Society (ACCESS) to Recordings Act, which would federalize recordings made before 1972, which are currently covered under state law. It would allow rights holders and performers to collect royalties when their works are streamed online, which they are not able to do right now. The Music Modernization Act grants a similar right for rights holders, but it doesn't change the way recordings are covered under state law. According to Billboard, the alternative bill could effectively slow down the provisions laid out inside the MMA, which received unanimous approval this past month by the House and received much attention and support from music and technology lobbyists in the industry.
Sony to Buy 90 Percent of EMI at $4.75 Billion
Sony Corp. will now be buying 90 percent of EMI at $4.75 billion, a sizable portion from Mubadala's stake in EMI Music Publishing. Rather than wait until August to buy, Sony Corp. chose this week for a couple reasons listed by Billboard: 1) Sony's new CEO Kenichiro Yoshida wanted this deal before the sales were sent to auction. And 2) EMI's valuation could have increased in the months ahead. If Sony successfully acquires EMI, its market share may exceed 50 percent, which means Sony will have to divest other assets according to the European Commission's post-merger standards. Independent body IMPALA has objected to this deal in order to hopefully buy whatever divestments remain. This year, Sony sold about half of its 10.165 million Spotify shares, emphasizing that it will be sharing the proceeds with artists and indie labels.
YouTube Music Officially Launched This Week
YouTube officially launched its YouTube Music streaming service this past Tuesday for users in the United States, Mexico, Australia, New Zealand, and South Korea, offering a free version with ads, $9.99 per month without, or $11.99 per month for YouTube Premium (previously YouTube Red). Google Play Music subscribers will also automatically be members of YouTube Music. The company claims its service has a competitive advantage, because it offers remixes, live versions, and covers, instead of just official versions of songs. It also incorporates Google's AI, which will make YouTube Music a "lean back" experience. And it offers a new feature called Your Mixtape - a collection automatically created from music compiled from favorite artists, songs frequently listened to, and new recommendations.
UMG Revenues Up 4.5% Amidst IPO Plans
Plans for Universal Music Group's IPO was confirmed by parent company Vivendi during an earnings call Thursday. The company has seen a 7.2% increase in subscription and streaming revenues at the end of April 2018, and in the first quarter of 2018, revenues increased by 4.5% compared to last year, reaching €1,222 million ($1.432 million).
Spotify Paying Songwriters $112 Million in Royalties After Settlement
Spotify recently won approval for a $112 million class action settlement this past Tuesday, following two lawsuits that claimed songwriters hadn't been paid enough in royalties for their work being streamed on the service. The class action was initiated by musicians' rights advocate David Lowery and songwriter Melissa Ferrick, each asserting that Spotify had failed to obtain proper licenses to songwriters' works. Spotify has confirmed with its victory that it will pay out $43.5 million in cash with the rest going to artists in the form of royalties. Wixen Music Publishing has expressed its disappointment in the settlement, describing it as "a practical free pass on wilful infringement." The company filed its own $1.6 billion lawsuit in January, arguing for damages of $150,000 per song for more than 10,000 songs.
Vevo Refocusing on YouTube By Shutting Down Mobile Apps and Website
Vevo announced yesterday that it will be shutting down its mobile apps and consumer-facing website, ending all plans to build its own music video platform outside of YouTube. Instead, the company will be refocusing on YouTube. "Going forward, Vevo will remain focused on engaging the biggest audiences and pursuing growth opportunities," said the company in a recent blog post. YouTube Music's launch this week has proven the video giant is doubling down on mobile music by offering new apps and providing a combination of on-demand listening for millions of music videos, many of which are being supplied by Vevo.
James Arthur Sued For Infringing Copyright of The Script's "The Man Who Can't Be Moved
Richard Busch, the same attorney who represented Marvin Gaye's estate against Robin Thicke and Pharrell Williams over the song "Blurred Lines", has filed a similar suit against British singer James Arthur who allegedly infringed copyright of The Script's "The Man Who Can't Be Moved" with his hit "Say You Won't Let Go". Busch argues that Arthur received around $20 million from the song; he is seeking accounting of all streaming, distribution, publishing, and touring revenue connected to the song as well as statutory damages over the track.
British Musician Tweets Major Labels Cancel Unrecouped Debts with Spotify Equity
Musician Tom Gray of British band Gomez sent out a few tweets this week proposing that major labels can use the equity proceeds they have realized from selling their shares in Spotify to cancel unrecouped debts of legacy artists. This would not only cut major labels' accountancy fees and reduce the number of expensive audits, but it would give artists who haven't been fully behind streaming "a stake in the game". A few years back, Beggars Group had a similar idea, proposing older catalogue-artists who hadn't released a new record for a certain amount of time could see their unrecouped balance written off.
World's First Mobile Record Company" Amuse Closes $15.5 Million Funding Round
Music distribution service Amuse recently closed a $15.5 million Series A financing round co-led by Lakestar and Raine Ventures this week. Dubbing itself "the world's first mobile record company," the firm will be using the capital to expand operations in Europe and the US. Amuse was founded in Stockholm in 2015 to help new talent deliver music to major music services like Apple Music, Spotify, and Deezer. Artists are signed to the company via licensing deals rather than traditional contracts with one hundred percent of royalties going to the artist. They are also able to track progress daily and see how people are listening and downloading their music, which Amuse uses to analyze music consumption and identify up-and-coming musicians.
Music Modernization Act Gains Full Support by Senators
Members of the Senate Judiciary Committee showed broad bipartisan support for the Music Modernization Act this week. The bill is a comprehensive music reform package introduced by Senator Orrin Hatch (R-UT). It is made up of the CLASSICS Act, which guarantees federal copyright protection for artists who recorded before February 15, 1972, the AMP Act, which builds on SoundExchange's existing process of compensating producers and engineers, and the Fair Play Fair Pay Act, a piece of legislation that will establish a standard "willing buyer, willing seller" rate that will require all digital platforms to pay fair market value for music. Senator Hatch urged supporters to keep working while the next step would be the Committee's markup of the bill.
Petition Filed by The Radio Music License Committee Over Payment Rates with BMI
The Radio Music License Committee (RMLC) recently filed a petition in the federal rate court to resolve its ongoing rate dispute with performing rights organization BMI. Made up of more than 10,000 commercial radio stations in the US, the organization has spent two years in negotiation with BMI over the amount paid to songwriters and publishers for the broadcast of music. "We look forward to presenting our position before the Court and demonstrating the dominance of BMI's repertoire," said Mike Steinberg, Executive Vice President, Licensing & Creative at BMI. A two-year RMLC agreement with SESAC expires at the end of 2018.
---
Random Ramblings
Who is Exploration?

Exploration is proud to be the company of choice to administer much of the world's most important media. We rely on advanced technology and a competent, full-time staff of 50+ people to help our clients and partners better control their data and collect their money.

We wrote a free book on how the music business works.

Download our catalog metadata template, which offers the minimum viable data needed to collect publishing royalties.

To see who is collecting your royalties, request a free copyright audit.