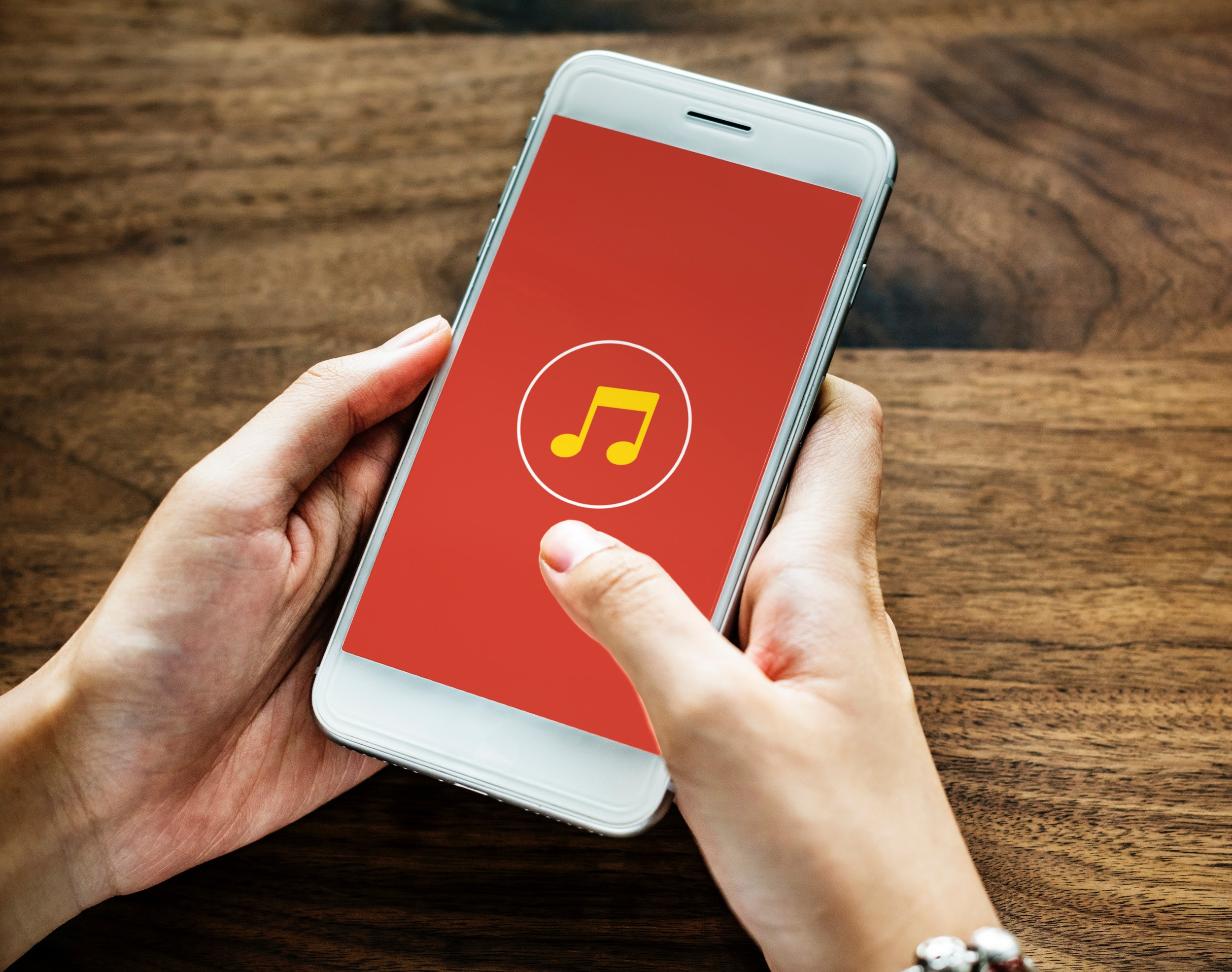 "Excuse me if I have
Some place in my mind
Where I go time to time."
Tom Petty
---
It appears that Apple Music will now be creating its own music publishing division headed by Global Director of Music Publishing Elena Segal. The move was initiated by Oliver Schusser, head of Apple Music worldwide, to nurture a more direct relationship with songwriters and publishers as well as to "enable data-driven conversations between Apple, labels, artists and the broader industry."
In other news, a dispute ensues between the Radio Music Licensing Committee (RMLC) and BMI over setting a mechanical royalty rate for songs played on the radio. Basically, the two disagree on a market rate, which the RMLC claims can be determined by its pro-rata "fair" share among U.S. performance rights organizations. BMI states that this could distort the market and demands for an increase on last year's rate of 1.7%.
The Copyright Office is also proposing a 38% increase on fees across all its services in order to plan for recovering its costs. The proposal is open to the public for comments and questions by June 23rd, 2018 before the fee schedule is sent to Congress.
Now, the details...
Compiled by Heidi Seo
---
Exploration Weekly - June 1, 2018
Apple Music Launches New Music Publishing Division, Led By Elena Segal
Apple Music is launching a new department dedicated to music publishing and music publishers, according to Music Business Worldwide. The division will be led by Global Director of Music Publishing, Elena Segal, who was previously Legal Director of iTunes International, and will contain sub-divisions including Operations, Commercial, Publisher Relations and A&R. The move was initiated by head of Apple Music worldwide, Oliver Schusser, who was promoted from his previous role as VP of iTunes international in April. A new job ad was recently posted under the new team this week for the role of Charts and Market Analytics Manager to "enable data-driven conversations between Apple, labels, artists and the broader industry".
BMI Responds to RMLC's Rate Court Filing
The long-standing dispute over radio's standard royalty rate continues between the Radio Music Licensing Committee (RMLC) and Broadcast Music Inc. (BMI). According to filings from the BMI Federal Rate Court in the Southern District of New York, the RMLC is trying to reduce BMI's royalty rate from the 1.7% of revenues it paid the PRO in the deal that ended Dec. 31, 2017. BMI is seeking to raise the rate; however, the RMLC claims each PRO should get its pro-rata "fair" share from the 3.5% of revenue given to the entire U.S. songwriting industry - BMI receiving 1.4%. "The historical justification for accepting below-market rates from radio stations has faded as a result of the seismic changes in the ways in which consumers listen to music," says BMI in response to the RMLC, "Only a monopolist would dream up and seek to impose such a distorted view of a free market onto its suppliers."
Copyright Office Proposes New Fee Schedule
The Copyright Office has proposed a new fee schedule in order to help the Office recover a significant part of its costs, according to the Federal Register this week. Traditionally, the Office has recovered approximately 60% of of its costs through fees in registration, recordation, and related services. The new rulemaking will propose an average increase of 38% to existing fees across all services in order to maintain a steady level of cost recovery.
Electronic Music Industry Drops by 2% in 2017
The overall value of the electronic music industry was down 2% to $7.3 billion in 2017 according to the latest version of the annual International Music Summit (IMS) Business Report. These findings connect to complex genres that blur hip hop, electronic music, and pop together, which oftentimes, may exclude crossover tracks classified as "pop" or "R&B" from being counted in electronic music's overall value. Nevertheless, Midia Research suggests that 27% of Spotify's all-time most-streamed tracks fall under EDM, electronic or house. And DJs earned around 10% more last year due to an increase in sync revenues from Netflix and Amazon's video-streaming services.
SOCAN Board of Directors Elected for 2018-2021
Canadian collection society SOCAN is electing a new Board of Directors from 2018-2021, consisting of 18 people - nine writer members and nine publisher members - all with regional, cultural and genre specific representation for a three-year term. The votes were cast by SOCAN members (music creators and publishers) from April 10 to May 9, 2018. The first meeting will be held after SOCAN's annual general meeting and when the chair of the board and other officers are elected until the next election in 2021.
Sony Music Sued Over Title of an Album
Puerto Rican songwriter Joel Bosch recently sued Sony Music for using his famous '90's song to name a compilation album. His famous single, "Yo Soy Boricua Pa' Que Tú Lo Sepas", which means "I'm Puerto Rican, just so you know," is the exact same name of the title for Sony Music's album containing a collection of tracks by famous Puerto Rican artists. Bosch has also entered into a couple other lawsuits with T-Mobile and Coca-Cola for copyright infringement of his work. The phrase is an anthem heard at major events, including the Puerto Rican Day Parade in New York.
Merlin Celebrates 10 Years, Sees Highest Number of Signups in 2017
Merlin celebrated its 10-year anniversary this week, simultaneously revealing that the company reached its highest number of new members in 2017 since its first year of operation. It also paid out its billionth dollar in distributions in August 2017. The independent licensing agency pointed to the rise of streaming and programmed playlists on digital services like Spotify as some of the main factors driving signups to the company.
Producer Countersues Frank Ocean Over Songwriting Credits
Musician Frank Ocean was hit with a countersuit filed by producer Om'Mas Keith this week. The case surrounds an ongoing dispute over whether Keith had any involvement in Ocean's "Blonde" album or not. According to the producer, he was registered as a co-writer on a number of "Blonde" tracks via the ASCAP database, but Ocean states that he did not "contribute any lyrics, melodies, or music that would give rise to any claim of authorship". As a result, Keith is demanding that Ocean's previous lawsuit be dismissed via a court order stating that he is indeed the co-writer of the tracks as well as a cut of royalties from the "Blonde" album.
Iconic Artists' Copyright Software Put Into Beta
Iconic Artists confirmed putting into beta test its Streamtrack apps, a copyright infringement and reporting software designed to aid independent musicians, composers and other rightsholders to track their intellectual property. The software is intended to end the increasing number of multi-billion dollar copyright infringement cases, especially during a time of streaming growth and online music playing. "The time is unquestionably now to capture data for use now or in the future," stated Iconic Artists founder, Michael J. Flynn Jr., "There are literally billions of dollars in potential claims out there."
---
Random Ramblings
Who is Exploration?

Exploration is proud to be the company of choice to administer much of the world's most important media. We rely on advanced technology and a competent, full-time staff of 50+ people to help our clients and partners better control their data and collect their money.

We wrote a free book on how the music business works.

Download our catalog metadata template, which offers the minimum viable data needed to collect publishing royalties.

To see who is collecting your royalties, request a free copyright audit.