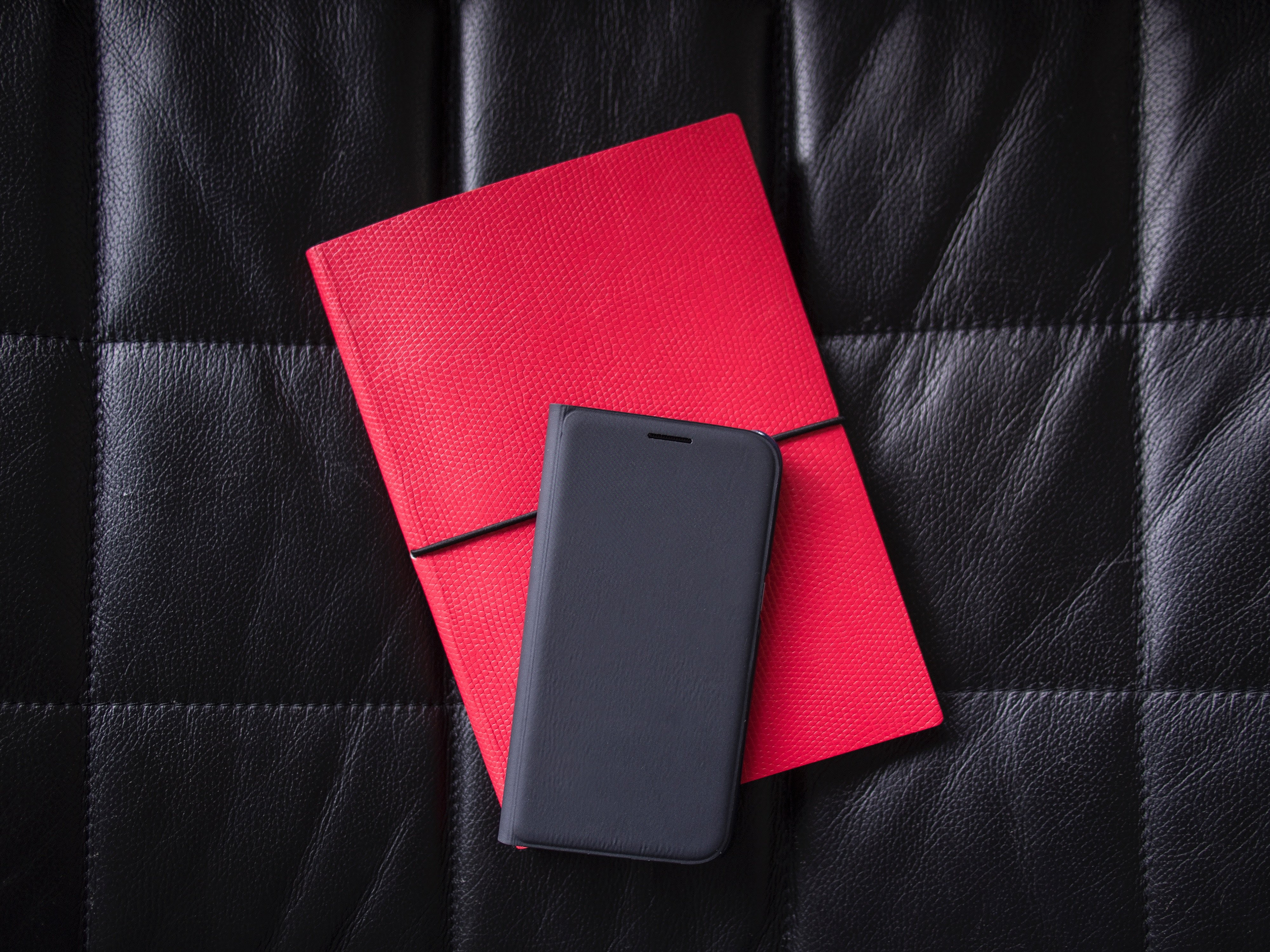 "And, when you want something, all the universe conspires in helping you to achieve it."
Paulo Coelho, The Alchemist
---
A couple things to note for this week: On Wednesday, the Music Modernization Act was passed by the US House Judiciary Committee by a unanimous vote of 32-0, approving three key elements of the bill: the Music Modernization Act, the CLASSICS Act, and the AMP Act, all to improve music licensing standards and bridge a better relationship between digital services and music companies.
Over in Europe, over 800 music managers came together to lead an initiative called the European Music Manager Alliance (EMMA) to strengthen representation of artists' rights and their interests in licensing negotiations and public policy. The collective will be led by Keith Harris, who used to run Stevie Wonder's management team, and plans to officially announce their code of practice at this year's Midem, held in Cannes, June 5-8.
And last but not least, FCC Chairman Ajit Pai, who has been infamously known for his "meme-worthy" video explaining net neutrality, is now seeking to modernize regulations around media ownership and consumption. These include updating children's television rules to improve how kids watch video these days and adopting the Next Gen TV transmission standard, which supports capabilities like 4K, HDR, mobility, and new emergency services. "We've already launched eight separate rulemakings as a result of this effort," he stated, "and we'll start more in the coming months."
Now, the details...
Compiled by Heidi Seo
---
Exploration Weekly - April 13, 2018

Music Modernization Act Approved by US House Judiciary Committee
The new Music Modernization Act was voted unanimously on Wednesday by the United States House Judiciary Committee (32-0). It now awaits deliberate consideration from the full House of Representatives in the coming weeks before it plans to reach the Senate by next month. The bill, which will reform music licensing laws in the market, was introduced by Chairman Bob Goodlatte (R-VA) and Ranking Jerrod Member Nadler (D-NY), containing three key elements: The Music Modernization Act, the CLASSICS Act, and the AMP Act. RIAA Chairman & CEO Cary Sherman added, "As this historic legislation begins to advance through Congress, we move one step closer to the finish line. A unanimous vote should send unmistakable signal to lawmakers in both chambers: this package of reforms enjoys deep, bipartisan support. And for good reason – this bill is result of thoughtful, extensive examination of the patchwork of antiquated music licensing laws that poorly serve creators."
European Music Manager Alliance Established to Protect Artists' Rights Across Digital Services
The European Music Manager Alliance (EMMA) launched a collective on Wednesday April 12 supporting over 800 music managers to better protect artists' interests in licensing negotiations and public policy. The alliance brings together music manager bodies from the U.K., France, Sweden, Netherlands, Poland, Norway, and Finland, and will be chaired by Keith Harris, a long-time member of Stevie Wonder's management team. By ensuring fair remuneration for artists and that licensing deals with digital services are transparent and open, EMMA will serve as the voice for artists and their representatives in areas of European public policy, including current debates on taxation, collection society reform, Brexit, and the European Union's soon-to-be announced updating of copyright and IP legislation. It will also focus on education and research, sharing resources and information across a "networked global community of music managers." A more detailed agenda and code of practice will be announced at this year's Midem, held in Cannes, June 5-8.

FCC Chairman Ajit Pai Seeks to Modernize Media Rules
FCC Chairman Ajit Pai stated he is looking to "modernize" the nation's media rules during an address at NAB Show in Las Vegas this past Tuesday. As an example, Pai noted that last year the FCC ended the newspaper-broadcast cross-ownership ban, saying it was "utter nonsense" for a company to dominate a media market by owning a broadcast station and a newspaper. He also reiterated his plan to review media regulations to see which need to be revised or repealed. "We've already launched eight separate rulemakings as a result of this effort, and we'll start more in the coming months," he said. "In particular, [FCC] Commissioner [Michael] O'Rielly is now leading an effort to update our children's television rules so that they better reflect the way that kids watch video these days." He has also adopted the Next Gen TV transmission standard, known as ATSC 3.0, which supports capabilities such as 4K, HDR, mobility and new emergency services. Pai has been appointed FCC chairman since January 2017.
New Free Version of Spotify Expected to Launch Soon
According to sources, Spotify Technology SA is introducing a new version of its free music service that increases ease-of-use for music listeners, especially for those on mobile phones. This is the first big product change since the company went public last week, and it seems like the move is geared towards generating large numbers of new listeners to attract investors who value Spotify based on user growth. By having more users on the free service, the rate of conversion to the paid service increases. In 2017 alone, the paid version, which accounts for less than half of Spotify's customer base, generated around 90% of 4.09 billion euros in revenue. Free mobile listeners will be able to better access playlists and have more control over what songs they want to hear on top playlists. According to a March forecast, Spotify expects to reach about 200 million users by the end of the year, and as many as 96 million subscribers.
Amazon and Apple Music May Come Close to Spotify's Subscriber Count by End of 2018
Based on predictions forecasted by The MBW Review supported by tech firm FUGA, Apple and Amazon could soon catch up with Spotify's global subscriber base by the end of 2018. The expected growth comes from Apple Music's recent announcement around the company's current status of 40 million subscribers, showing a growth rate moving nearly twice as fast as Spotify's rate. In just the first three months of this year, Spotify would have added 3.5 million subs while Apple appears to have added over 6 million, leading numbers to reach 58 million for the latter streaming service. In addition, Amazon Music VP Steve Boom confirmed that the number of paying subscribers to Amazon Music Unlimited had doubled in the previous six months, with sources suggesting the number sits over 20 million. Combined, Apple and Amazon may very well total above 80 million, just shy of Spotify's forecast of 92 to 96 million subscribers by the end of 2018. Spotify's CFO Barry McCarthy voiced that the company can beat its rivals "like a drum" during the company's New York showcase to its Wall Street investors last month.
Copyright Infringement Lawsuit Filed Over Rock and Roll Live Concert Videos
Wolfgang's Vault, a collection of thousands of live concert performances, failed to properly license 206 concert videos, leading a federal judge to conclude that the owners infringed copyright by streaming iconic songs from famous musicians to the public. "Licensing hurdles are not insurmountable," says U.S. District Court Judge Edgardo Ramos. He also noted that "a trial is coming that will determine both the extent of the copyright infringement and how much William Sagan, who runs Wolfgang's Vault, owes for allowing the streaming and downloading of performances by The Rolling Stones, The Who, The Grateful Dead,...to name just a few." The defendants argued that they held valid mechanical licenses, but according to the court, they did not follow the limitations that exist in Section 115 of the U.S. Copyright Act, which states video recordings of songs being performed live at concert are not eligible for compulsory mechanical licenses.
Federal Government in Canada To Increase Funding Due to Growth in Streaming
In light of fading sales and the growth of streaming services like Spotify and Apple Music, the Canadian federal government is finally expected to boost funding next year, after a decade without any fundraising, towards the Canada Music Fund - aimed to help Canada's music industry for companies involved in recording, promoting, and distributing music at home and abroad. Although the government has not confirmed by how much they will increase the fund, the money will help mitigate a key financial issue in the industry: access to capital. According to Canadian Heritage officials in late 2016, streaming revenues in Canada had nearly tripled over the previous two years, accounting for 17% of recorded music revenues. With continued signs of growth, the need for funding suggests helping local artists specifically to compete online, break into new markets overseas, and earn more money each time their songs are streamed.
Music and Tech Join to Support "Music Omnibus" Bill
What used to be a "war", according to NMPA head David Israelite, is now an alliance between the tech and music industry over streaming and mechanical licensing as the two are in support of the latest "music omnibus" bill passed on Wednesday. The legislation includes a "blanket license" that would shield digital services from being hit with billion-dollar lawsuits should they fail to secure the rights to compositions. It would also administer and create a new database run by major music publishers and songwriters, bringing about statutory changes that the tech company would abide to. "Having billion-dollar lawsuits is not productive, ultimately," says Richard Burgess, CEO of the American Association of Independent Music (A2IM), "What's really impressive about this particular endeavor is that everybody's been prepared to compromise and to set aside the smaller differences in order to recognize the fact that there's a bigger win here for everybody."
Music Streaming Dominates but "Human Factors" Remain
Founder of GiantSteps Media Technologie Strategies, Bill Rosenblatt, stated in a recent article that, while streaming continues to draw in two-thirds of the industry's revenue, traditional radio and physical music products that reflect the "human touch are holding up and keeping their places after all". Digital radio services like Pandora and iHeartRadio have been struggling financially in the past year, but Rosenblatt notes broadcast radio in particular has been steadily holding up according to market research. In addition, the music publishing industry has still been collecting from them, especially in AM/FM radio, leading Rosenblatt to contend the "music-plus-humans formula" of traditional radio is lasting. The other human factor proving durable in music is physical products. Vinyl LPs have seen a stable market share of around $400 million per year and the decline of CDs and other digital products is levelling off, accounting for a sizable $1 billion out of $10 billion in the music industry this year.
Spotify May Be Launching Music Player for Your Car
Spotify may be working on its own in-car controller - or even a standalone player - that would allow drivers to control music playback with their voice. It is unclear whether the streaming service will be dropping the news at an April 24th event, but in February sources reported Spotify customers receiving an offer inside the app for a new device that would come included as part of a $12.99-per-month subscription. According to The Verge, the device has a circular design with physical buttons for track controls and shuffle, plus an LED running around the outside in Spotify's signature green. Some believe due to job listings being posted around hardware projects, and the company testing out voice commands on its smartphone app, the streaming service may be building its own speaker, similar to Apple's HomePod.
Random Ramblings
---
Who is Exploration?
Exploration is proud to be the company of choice to administer much of the world's most important media. We rely on advanced technology and a competent, full-time staff of 50+ people to help our clients and partners better control their data and collect their money.

We wrote a free book on how the music business works.

Download our catalog metadata template, which offers the minimum viable data needed to collect publishing royalties.

To see who is collecting your royalties, request a free copyright audit.