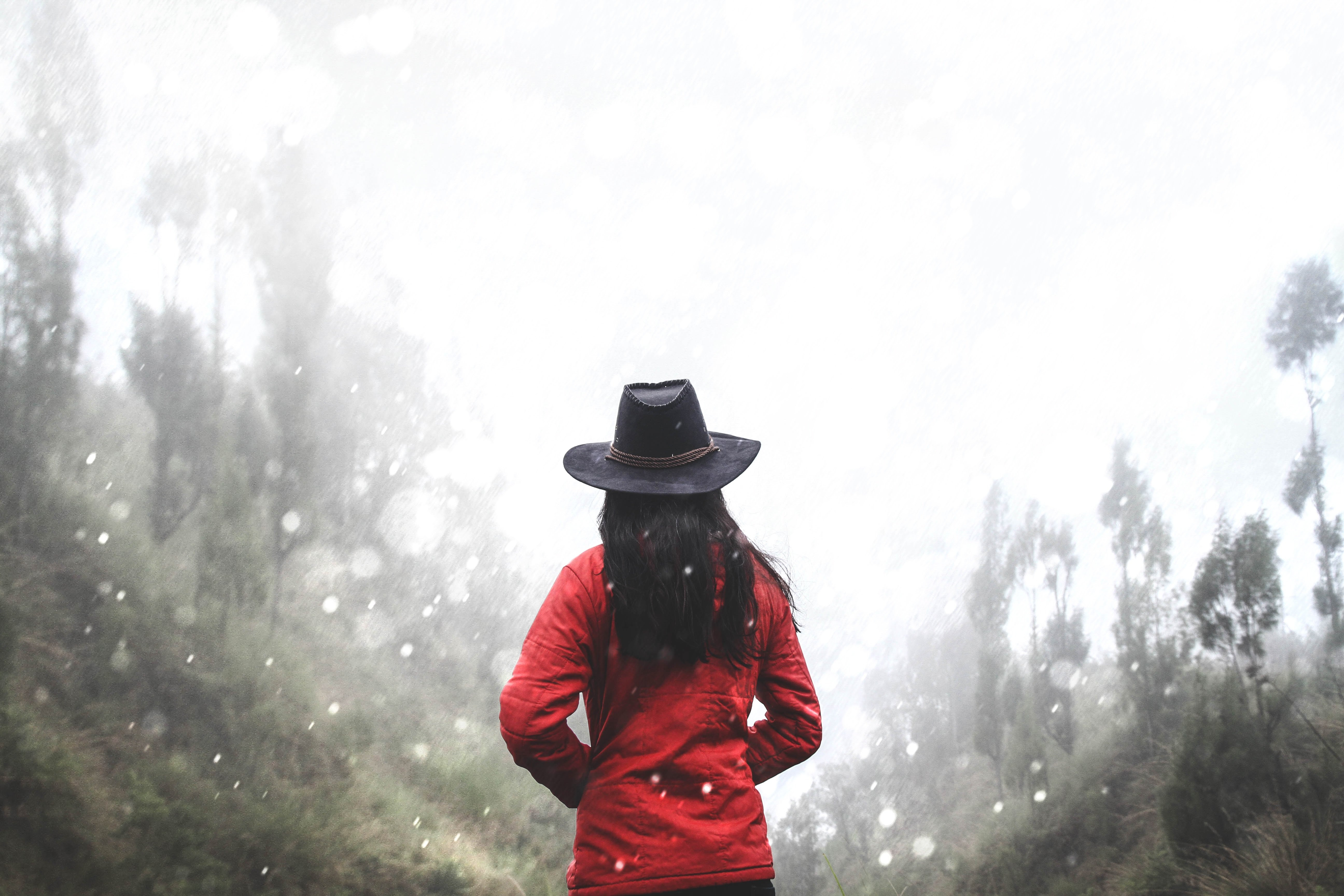 "Music . . . can name the unnameable and communicate the unknowable."
Leonard Bernstein
---
We're excited to say that Exploration's Co-Founder and CEO, Aaron Davis, will be a speaker at this year's Music Biz 2018 in Nashville on May 15th. The panel will be joined by President of Memory Lane, Mark Spier, as moderator and will discuss the many ways music is successfully released as an independent label or artist. Don't forget to secure your tickets here!
This week, Spotify experienced its first several days on the New York Stock Exchange as a public company, closing on its first day at $149.95 per share with a valuation of $27 billion. Not long after, Sony Music sold 17.2% of its shares in Spotify, cashing in around more than $250 million. The company now owns around 4.7% in the streaming company, compared to its 5.71% stake before the sale. The news brings up the question of how labels will ultimately distribute the proceeds from selling their stock to their artists and indie-label partners. Negotiations around formulating a fair procedure to distribute these funds is still yet to be known; however, the idea of music companies becoming more heavily involved in the public equity market could raise hope for the future of the music business and its growth.
On the other hand, YouTube revealed a new ad format this week that can be skipped after 5 seconds and still be monetized, in contrast to the traditional skippable ad, which only counts a view when an ad is watched to the end. This new type of ad is designed to optimize cost-effective reach, and positions creators at an advantage to potentially earn more revenue on their videos.
---
Exploration Weekly - April 6, 2018
Aaron Davis: Best Practices and Obligations to Release Music for the Independent Label or Artist
Exploration's Co-Founder and CEO, Aaron Davis, will be speaking at the Music Biz conference in Nashville this coming May 15th about the data required to successfully release and promote music as an independent label or artist. The panel will be moderated by President of Memory Lane, Mark Spier, and will discuss topics specifically around finding the right distributor for your catalogue, and eventually acquiring an accounting team to handle the distribution of your earnings. Also joining the discussion are Managing Director of Royalty Solutions Corp, Julien Frank, VP of Entertainment Relations at Tunecore, Shelby Kennedy, and SVP of Memory Lane, Heather Butsch. Make sure to buy tickets here and we can't wait to meet you there!
Spotify's First Day of Public Offering Closes at $149.95 Per Share with $27 Billion Valuation
Spotify officially debuted its direct listing on Tuesday April 3rd, closing its shares on the New York Stock Exchange at $149.95, according to MarketWatch, and valuing the company around $27 billion - one of the largest public offerings for a tech company in the history of the NYSE. This was 13.59% higher than the expected share price of $132 that the NYSE offered as guidance on Monday. Many factors play into how labels will plan to sell their stock and distribute the proceeds from these shares among their artists and indie-label partners. Says one major label source, "For both the artist and the distributed labels, there are so many prisms to look at this issue through, whatever you do you are setting yourself up for a lawsuit, if someone thinks they are being treated differently than another artist or label. It's a highly complicated situation. We might need to go out and find an independent third party who is seen is objective and fair to come up with the fairest way to proceed with how to share these funds."
YouTube Launches New Reach-Based Skippable Ad Format
YouTube is developing its TrueView portfolio by introducing TrueView for Reach ads, which allow advertisers to buy spots in the 10- or 15-second range that users can choose to skip after five seconds. The new ad format has been beta-tested in partnership with Samsung Electronics America for a new smartphone launch, and the number of people reached increased 50% at half the CPM. According to YouTube, TrueView for Reach is designed to optimize cost-effective reach, helping marketers "raise awareness among a broad set of customers" while offering 95% viewability rates. "The approach is designed to provide a new option that fits in between standard TrueView ads and YouTube's in-stream 6-second non-skippable 'bumper' ads, first introduced two years ago." This may promise a boost in revenue streams as more ad views are counted, according to a recent article in Hypebot.
Sony Music Sells 17.2% of Its Shares in Spotify, Worth Over $250 Million
Not long after Spotify started publicly trading on the New York Stock Exchange this past Tuesday, Sony Music Entertainment sold 17.2% of its shareholding in Spotify, according to a memo from Sony Corp in Tokyo on April 4th. The stake sold by Sony makes up around 0.98% of Spotify in total, and is valued around more than $250 million at the time it cashed in, based on Spotify's closing valuation of $149.01 per share, or a market cap of $26.5 billion. Sony owned 5.71% of shares in the company before the sale, and now its stake remains around 4.7% in Spotify. In a recent statement, Sony Corp noted, "Because the market value of Spotify's stock following the public listing may be volatile, Sony expects such unrealized valuation gain (net) could fluctuate during the period that SME continues to hold the shares, including during the first quarter of the fiscal year ending March 31, 2019." Music Business Worldwide also reported a statement from a Sony Music rep, saying, "Sony Music and The Orchard are committed to sharing with their artists and distributed labels any net gain they may realize from a sale of Sony Music's equity stake in Spotify."
Growth of Streaming Attracts VC, Finance, and Tech Veterans
More VC and finance executives are transitioning directly to internal roles within music companies due to the growth of streaming, renewing a sense of confidence in the future of the music industry. Avid Duggan, longtime Google Ventures partner, is one example as he joined Kobalt in January 2018 as executive vp and chief strategy and business officer. Duggan told Billboard in an interview, "Having been on Kobalt's board at GV, I knew the music industry was complex, but I didn't realize the actual level of complexity until I joined the company." The growth of streaming may be a factor to this increasingly popular move, as companies like Spotify and Apple Music have pushed music to the frontier of tech innovation. Whether it pertains to smart speakers, virtual reality, or blockchain, the demand for music offerings extends into a "landscape [that] is necessarily interdisciplinary in nature," says Kalam Ali, head of venture partnerships at Native Instruments. Investors are therefore more attracted to the fact that tech adopters are more likely to feel rewarded by music when trying new technology. "Music plays such an important role in our lives and in everything that we do," says Duggan. "As technologies evolve, music will naturally be a part of that growth."
Smart Speakers Contribute to Amazon Music's Subscription Growth
The number of Amazon music subscriptions doubled over the past six months, according to data provided by the company. Amazon Music vp Steve Boom attributes the growth to two main factors: the expanding group of people who subscribe to Amazon Prime, and the growth and popularity of smart- and voice-activated speakers. Amazon is the third-largest streaming service behind Spotify and Apple Music. Boom says its new paid subscribers came from the growing number of Amazon Echo smart speaker adopters, including older listeners who are traditionally slower to adopt new technologies.
Brexit Raises Concerns Over Licensing Practices for Streaming Services
Based on an international survey run by law firm DLA Piper, around 69% of U.K.-based respondents had concerns about the impact of Britain's exit from the European Union next year. Of the 60% Britain-based respondents with concerns, 30% said their priority was "clarity around how licensing models will be affected across territories," especially during a time when media companies are increasing investments in distributing online content outside home markets. There are 2,200 broadcasting licenses granted in the U.K., says communications body Ofcom, a quarter of which are for non-domestic channels that air from the U.K. into other countries. There are also a number of channels that broadcast into the U.K. from other EU countries, including France, Germany and the Netherlands, and depend on the U.K.'s recognition of their home market licenses. The impact of Brexit could affect how on-demand streaming services rely on regulators to secure deals.
YouTube and Genius Partner to Launch "Song Stories"
YouTube recently partnered with immersive music discovery platform Genius with the launch of "Song Stories", an "experimental product" combining Genius artist interviews and YouTube content to create an interactive experience that plays alongside a song as viewers move through each Story. Such immersive experiences will be included in videos specifically showing concert footage, music clips, and thematic playlists to engage viewers. The first few Song Stories that debuted this week include Lil Uzi Vert's "XO TOUR Llif3" and Joy Division's "Love Will Tear Us Apart." Find them on the Genius Song Stories gallery page or on individual Genius song pages.
Guest Post: Songwriters Called to Support Music Modernization Act
Adam Gorgoni, a songwriter and founding member of the Songwriters of North America (SONA), lists a few reasons why the creative community is called to support the most recent music licensing bill in Congress - the Music Modernization Act. From listing a stream as both a performance and a mechanical to determining rates under a fair appointment of judges in the current marketplace, Gorgoni rounds out the benefits as well as the compromises of the bill and how it will ultimately increase revenue for anyone who makes a living composing music.
Gospel Star Calls Out South African Collecting Society for Underpaid Royalties
South African gospel star Hlengiwe Mhlaba claimed she had been deprived of royalties in as much as 1.2 billion rand (~$100 million) by both her former producer, manager, and her collecting society SAMRO. Out of 24 songs, she was being paid 16.7% of the royalties through SAMRO's database with the remaining percentage of royalties allocated to the public domain. These songs were new arrangements by Mhlaba of traditional songs, also known as derivative works of public domain music. SAMRO spokesperson Andile Ndlovu spoke out saying "this matter relates to a historical or legacy rule applied not only by SAMRO but other similar organisations in other territories", based on a "view" that the original composer would still be a rights holder. Dubbed the "billion rand scheme", Mhlaba's situation is similar to many other artists and songwriters who perform and create derivative works. SAMRO expressed that they have been made aware "that a number of members wish for its rules and policies around this matter to be changed," according to the Complete Music Update.
---
Random Ramblings
Who is Exploration?

Exploration is proud to be the company of choice to administer much of the world's most important media. We rely on advanced technology and a competent, full-time staff of 50+ people to help our clients and partners better control their data and collect their money.

We wrote a free book on how the music business works.

Download our catalog metadata template, which offers the minimum viable data needed to collect publishing royalties.

To see who is collecting your royalties, request a free copyright audit.