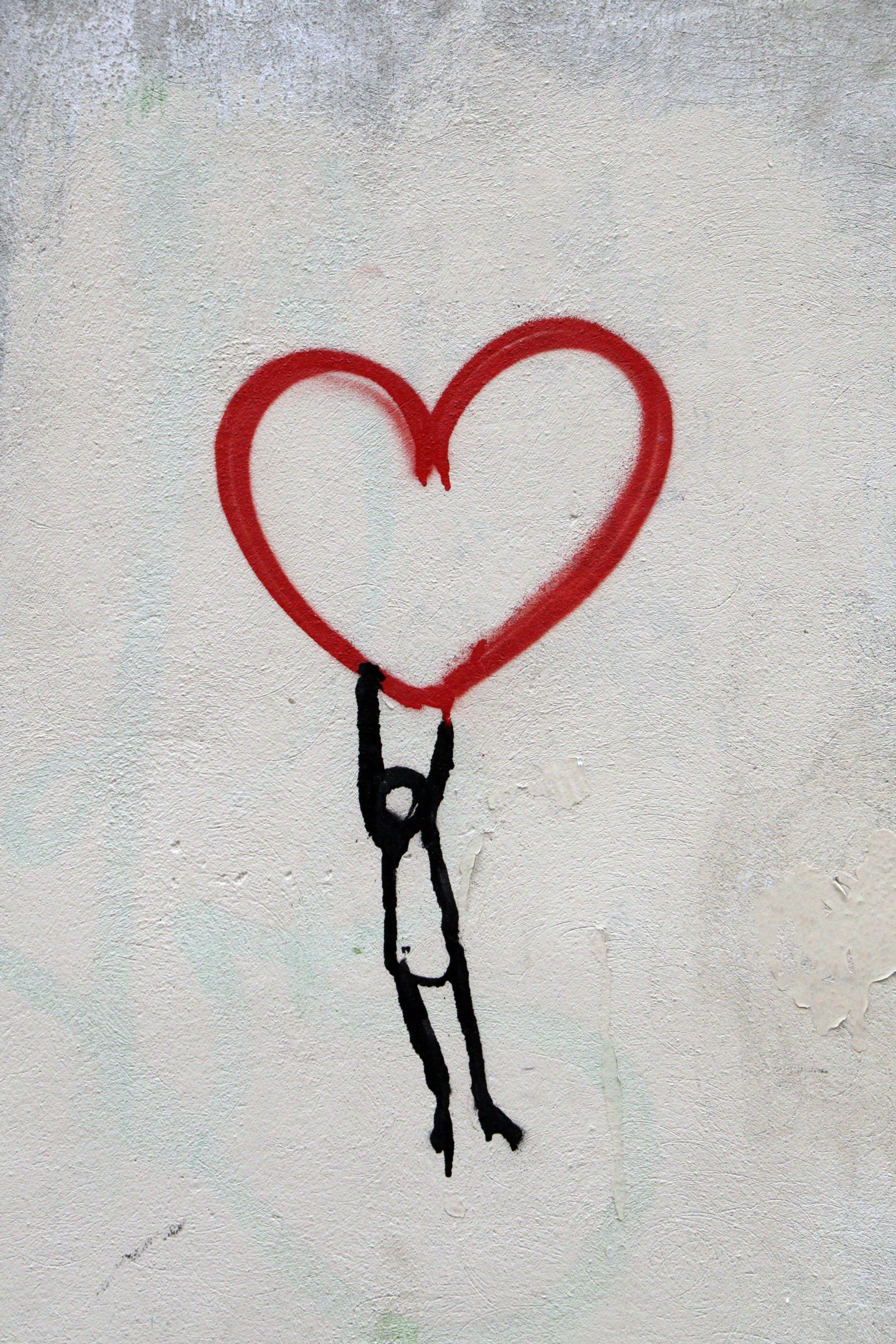 "In a world filled with hate, we must still dare to hope. In a world filled with anger, we must still dare to comfort. In a world filled with despair, we must still dare to dream. And in a world filled with distrust, we must still dare to believe."
Michael Jackson
---
Revealed data in the industry have caught several by surprise this week as Amazon officially confirmed that its Prime subscriber base has reached over 100 million paid subscribers this year. Membership has more than doubled over the past six months, according to Bezos, pointing towards signs of Prime Music's growth in the streaming market. Midia Research also recently cited from their data that a large part of the $17.4 billion pie of global recorded music industry revenue comes from independent label and artist revenues, making up $5.3 billion in 2017. That's a little higher than Universal's overall recorded music sales of $5.16 billion, which claims the biggest global market share of the major record companies.
YouTube's CEO Susan Wojcicki additionally reaffirmed a few priorities for the year on the company's blog, many of which include giving creators the resources, flexibility, education, and transparency they need in order to continue posting content on the video site.
Now, the details...
Compiled by Heidi Seo
---
Exploration Weekly - April 20, 2018
Amazon CEO Jeff Bezos Confirms More than 100 Million Prime Subscribers
For the first time, Amazon revealed numbers for its Prime membership program, which has now topped 100 million paying members worldwide, according to an annual letter to shareholders written by CEO Jeff Bezos. Although Bezos stayed opaque on numbers for its video and music businesses, he wrote in the April 18 letter that "Prime Video continues to drive Prime member adoption and retention." Amazon Music Unlimited, the on-demand, ad-free offering, expanded to more than 30 new countries in 2017, and membership has more than doubled over the past six months, according to Bezos.
Indie Artists Generated $472 Million of Global Recorded Music Industry Revenues
According to calculations from Midia Research, the global recorded music business generated wholesale revenues of $17.4 billion USD in 2017 - up 8.5% or $1.4 billion year-on-year. The industry grew by over $1 billion in 2016. Probably the most surprising takeaway from the numbers is the revenues generated via the likes of Tunecore, CD Baby and Bandcamp. Midia reports that "self-releasing" acts collected $472 million in 2017, which gave them a 2.7% market share. That $472 million figure was up 27.2% from the $371 million in 2016. Collectively, the independent label and artist revenues generated $5.3 billion - a little bit more than Universal Music Group's overall recorded music sales of $5.2 billion, says Midia. In addition, total industry streaming revenues grew 39% to $7.4 billion in 2017, representing 43% of global wholesale revenues.
An Update on YouTube's 2018 Priorities
YouTube CEO Susan Wojcicki wrote in a recent blog post about the progress of YouTube's success as well as the company's list of priorities for 2018. "Our community continues to grow at a healthy, responsible rate," she stated, "Over the last year, channels earning five figures annually grew more than 35 percent, while channels earning six figures annually grew more than 40 percent." On top of this progress, Wojcicki added five important goals to keep in mind including 1) increasing transparency and communication through their employee-run channel "Creator Insider", 2) supporting the success of their creators, 3) giving people more ways to engage with their fans, 4) tightening and enforcing company policies such as with new content moderation tools, and finally, 5) promoting learning and education with free educational resources and YouTube's Creator Academy.
Jason Aldean to Release "Rearview Town" to Premium Users on Spotify, YouTube
According to a recent Billboard article, Jason Aldean's "Rearview Town" will be available for two weeks after its Friday release only on the premium tier of all subscription services. This has been largely due to the window releases negotiated in the major labels' licensing agreements with streaming services like Spotify and YouTube Red. A unique move, the major artist's two-week premium release via Broken Bow/BMG, indicates an opportunity for artists to choose which tiers and markets they would want to make their music available. Services that are also planning to window Aldean's album include multi-tier platforms such as Amazon and Pandora.
"Uptown Funk" Lawsuit Reaches Settlement
Minneapolis electro-funk band Collage and pop musicians Bruno Mars and Mark Ronson have settled their infringement squabble over the alleged similarity of Collage's 1983 single "Young Girls," to the latter's hit "Uptown Funk". According to TMZ, both sides have agreed to drop the case permanently, revealing little details around the financial settlement. Ronson and Mars have also been accused of infringing upon the Sequence's 1979 song "Funk You Up" and Zapp's "More Bounce to the Ounce." Neither case has yet been resolved.
Spotify Expected to Reveal Major Mobile Updates Next Week
A list of potential updates that Spotify will discuss in anticipation of their upcoming April 24th press event in New York City is revealed on Hypebot, which will feature chief R&D officer Gustav Söderström, VP of Product Development Babar Zafar, and Troy Carter, Global Head of Creator Services at the event. At the top, for most likely to be revealed, is the company's improved mobile free tier to drive more conversions to the Premium service. Other updates include mentioning a new voice control feature for its app as well as ramping up more support for artists and creating more windowed releases of exclusive content.
Over $1 Billion Paid Out to Songwriters by ASCAP For First Time in History
US-based collection and licensing society ASCAP paid out over $1 billion to members annually last year for the first time in history. The $1.007 billion cumulative distribution was spread across more than 660,000 members, showing a rise of 10% on the prior year. Revenues collected by ASCAP across the 12 months hit $1.144 billion, up 8% year-on-year. The distribution (10%) to collection (8%) ratio shows that ASCAP became more efficient on a cost-to-income basis during the year. Streaming has contributed to ASCAP's growth as well as the company's recent agreement with YouTube, signed in June 2017, which "will improve the accuracy and reliability of the metadata attached to musical works, and will result in greater compensation for ASCAP members."
European Music Industry Raises Concerns Over Safe Harbor Reform
Trade groups representing different copyright industries wrote to the European Council this past week to push safe harbor reform within the new and developing European copyright directive. "The proposed [new] law should seek to correct the ongoing unfairness in the marketplace by establishing legal certainty and ensuring effective protection of creators and producers' rights vis-à-vis user-uploaded content services," says the letter to the European Council. The groups raised concerns specifically over article thirteen of the copyright directive, which seeks to increase the liabilities of user-upload websites like YouTube. The article could, in their writing, "leave most [user-upload] platforms outside the scope" of the safe harbor limiting provision. Trade groups concluded in the letter, "We firmly believe it feasible to mitigate the circumstances in which measures are applied, without interfering with copyright liability. We invite member states to work on this basis and reconsider the current drafting in article 13.4."
Should Artists Be Paid for Their Songs on Spotify's Branded Playlists?
Publishers and brands have been moving towards curated sponsored content rather than taking on traditional advertising tactics to reach a larger audience. On streaming services like Spotify, Pandora, and iHeartRadio, branded playlists have been used as a form of advertising to influence a consumer's perception of a brand. From this perspective, are brands required to ask for permission and fairly compensate artists? Spotify's playlists are assets for the company to monetize. The conundrum highlights one of the reasons why Spotify will have to be creative to find more ways to monetize its service, according to Billboard: "Its most valuable assets are owned by others."
BBC Radio 1 Paying 26% Less Per Minute Play for Songwriters
According to an event recently held by PRS this week entitled "How to Maximise Royalty Income," the UK's leading new music station, BBC Radio 1, is paying the country's songwriters significantly less whenever their tracks are played on air than it was five years ago. Currently, the network is paying out £10.98 per minute to PRS For Music when songs written by the UK collection/licensing society's members are broadcast. Back in December 2010, BBC Radio 1 was paying out £16.84 per minute to songwriters according to online reports citing PRS data. As a result, the primary reason for the decline, according to Music Business Worldwide, points to audience reduction in tandem with new rate agreements between PRS and the BBC.
CASE Act Faces Criticism Over Small Claims Process
The Copyright Alternative in Small Claims Enforcement (CASE) Act is scheduled for markup next week before the House Judiciary Committee, which helps to support small creators and copyright owners in their fight against overwhelming infringement in the digital age. Although the bill has received much praise from creators, artist organizations, and creative industries, a few critics have pushed the small claims process to be "opt in," rather than "opt out." This means that unless a defendant actively agrees to participate, the case cannot go forward, thereby weakening the small claims process the CASE Act seeks to promote.
Random Ramblings
---
Who is Exploration?
Exploration is proud to be the company of choice to administer much of the world's most important media. Utilizing competent staff and advanced technology, our clients are able to better control their data and collect their money.
We're writing a free book on how the music business works. Learn more here.
The catalog metadata template offers the minimum viable data needed to collect publishing royalties. Download the .csv file here.
Please feel free to reach out anytime if you have any questions or ideas!
Hope you have a great weekend!