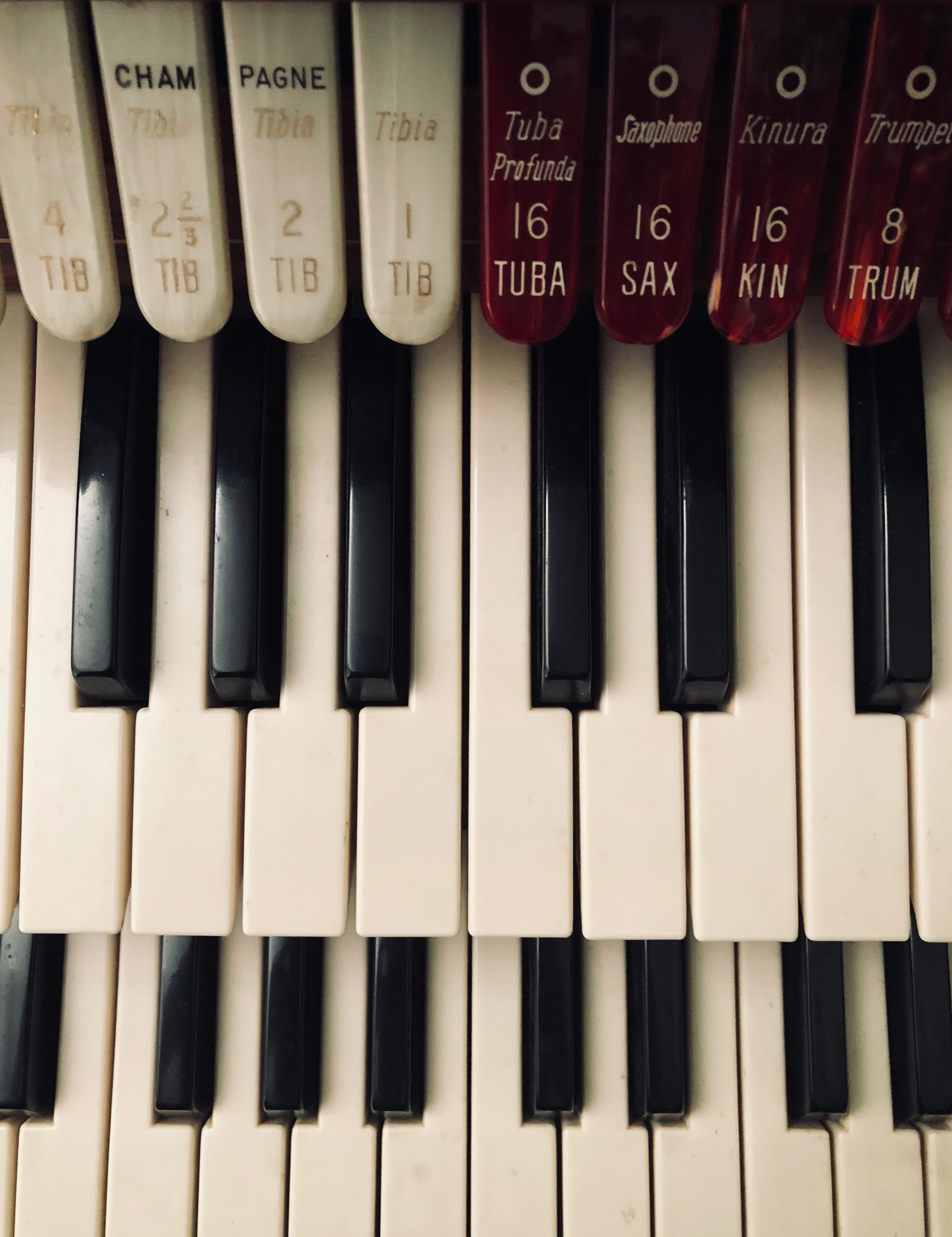 "There are those who dance the notes, and those who dance the music."
Eva Ibbotson, A Company of Swans
---
After Facebook reportedly entered multi-territory licensing deals with Universal Music Group, SESAC/Rumblefish, Kobalt, and other publishers this year, the social media platform is now launching a new feature called Lip Sync Live in order to push for licensed music on user-generated videos. This will allow users to lip sync to songs like "Havana" by Camila Cabello or "God's Plan" by Drake. It is expected that Facebook will enter direct competition with karaoke app Musical.ly, which reports 100 million active users worldwide, compared to Facebook's 2 billion monthly active users.
Next up, Spotify has reportedly offered advances to managers and independent artists in exchange to directy license their music on its streaming service. The advances would allow Spotify to enter a non-exclusive agreement with artists rather than a distribution deal, meaning artists will have the freedom to negotiate deals with other streaming services.
Spotify's former global programming head of hip-hop, Tuma Basa, will officially join YouTube as director of urban music. "His experience will be invaluable to the music journey we are on at YouTube, connecting artists and fans across the globe," said global head of music Lyor Cohen, "and I am thrilled to welcome his voice to our collective efforts."
Now, the details...
Compiled by Heidi Seo
---
Exploration Weekly - June 8, 2018
Facebook Launches "Lip Sync Live"; Licensed Music Available on User Videos
Facebook announced this week that its users can now legally upload and share "user-generated content (UGC)" featuring licensed music in selected markets. In addition, the tech company has also launched "Lip Sync Live", a karaoke app that may soon be rivaling music startup Musical.ly. Facebook's Tamara Hrivnak, Head of Music Business Development & Partnerships, made the announcement, adding that the company is "just getting started". Facebook boasts more than 2 billion monthly active users, and has entered multi-territory music licensing deals with Universal Music Group, Sony/ATV, Kobalt, SESAC/Rumblefish, Warner Music Group and more. The company expects to make more music announcements on its platform soon.
Spotify Offers Managers, Indie Artists Big Advances for Direct Deals
According to a report in Billboard, Spotify is said to have offered advances to indie artists and managers in exchange for licensing their music directly to the streaming service. A straight license would change the process in that Spotify would take no ownership of the masters. These deals would also be non-exclusive, which is more appealing than a distribution deal. Artists would be free to negotiate deals with other streaming services without being tied down contractually.
Tuma Basa Announced Director of Urban Music at YouTube
Just days after YouTube announced the launch of its music streaming service, Spotify's former global programming head of hip-hop, Tuma Basa, has officially joined YouTube as director of urban music. The move was first reported in May of this year, but there was no official announcement until this week. Basa will be increasing engagement with the urban music community, artists, and consumers by utilizing his expertise in programming, according to one source. The music exec gained popularity for curating popular playlists on Spotify's RapCaviar, the service's most popular genre-specific playlist, which gained nearly 9 million followers at the time of his departure.
Sony/ATV Listed as Shareholder in Tencent Music Entertainment
Sony/ATV, as confirmed by Music Business Worldwide, owns a stake in Chinese media giant Tencent Music Entertainment (TME). The news comes at a time when TME is reportedly preparing for an IPO in the US at the end of this year, which would value the company at $25 billion. Information about Sony/ATV's minority stake in TME was found inside a Spotify F-1 financial filing posted in March before the Swedish company went public. According to the document, 25 shareholders are listed in TME, including Sony/ATV Music Publishing (Hong Kong) and EMI Music Publishing (EMP). According to MBW, this spells "good news" for Sony Corporation, since they have just recently acquired a 90% full holding of EMP, a deal which is yet to be approved by regulators.
Snap, Inc. Discusses Music Industry: Stronger Relationships with Rightsholders
In the wake of recent news surrounding Facebook's user-generated content licensing deals, Snap, Inc. looks to also be aiming to work with artists, labels, and publishers in the music industry. "Broadly we want to continue to build stronger relationships with rightsholders, and we want to see how music evolves on Snapchat," says Snapchat VP of partnerships, Ben Schwerin at the Midem conference in Cannes this week. He noticed big artists like Ariana Grande, DJ Khaled, and Calvin Harris were utilizing the app in a very personal way, comparing it to a "mobile version" of iconic rock documentaries from the past. The company looks to invest in their Snapchat lens, attributing augmented reality to the future of its business.
Who Knew Celebrates Steve Cropper - July 19th @ The City Winery Nashville
Join in on an in-depth conversation with Steve Cropper himself at the City Winery in Nashville this coming July 19th at 6 pm. The event will be spanning Steve Cropper's journey to becoming one of the most influential guitarists and composers in the history of pop music. From iconic songs like "(Sittin' On) The Dock of Bay" to "In the Midnight Hour," Steve Cropper has been enshrined in the Rock and Roll Hall of Fame, the Songwriters Hall of Fame and the Musicians Hall of Fame. The interview will be held live featuring Cropper and public radio journalist and author Craig Havighurst, and will discuss the musician's legacy and his contributions to modern soul music with iconic record label Stax Records. Tickets are available now - $20 GA; $50 VIP; and $100 Meet & Greet with Steve himself.
The Latest Ranking of Music Publishers by Gold and Platinum Certifications
A ranking of certifications in April were posted on Digital Music News, with information provided by the National Music Publishers Association (NMPA). By verifying the songwriters with their respective music publishers, the NMPA tracked which writer contributed to an RIAA certified single. G-Eazy (Sony/ATV) took the crown for the top songwriter in April of 2018 with 14 certifications including "Almost Famous," "Calm Down, "Drifting," and more. Among the top five most successful music publishers from were: Universal Music Publishing Group, Sony/ATV Music Publishing, Warner/Chappell, Kobalt Music, and BMG. In order to achieve gold certification, sales and on-demand streams must equal 500,000; platinum is 1 million; and multi-platinum is 2 million or more.
Michael Jackson Estate Sues Disney for Copyright Infringement
The Michael Jackson estate is seeking unspecified damages for copyright infringement in a complaint filed Wednesday against Walt Disney Co. for using songs, music videos, and live concert footage in ABC's "The Last Days of Michael Jackson" special without permission. Howard Weitzman, a lawyer for the estate, stated, "Disney and ABC never sought the Jackson estate's permission to use any of the material owned by the estate in the broadcast." A representative at ABC News responded, "The ABC News' documentary explored the life, career and legacy of Michael Jackson, who remains of great interest to people worldwide, and did not infringe on his estate's rights."
YouTube Most Widely Used Internet Platform, Study Finds
Based on a new report on U.S. teenagers' social-media use from the Pew Research Center, YouTube takes the lead in most widely used internet platform, totaling 85% among Gen Z. Facebook usage plummeted according to the survey, coming in at 51%, compared to 75% in 2014-2015. This is mostly due to the rise in popularity of Instagram (72%) and Snapchat (69%). Snapchat appears to be the most-used platform as 35% of teens said they used it most often, followed by YouTube at 32%, Instagram at 15%, and Facebook at 10%.
---
Random Ramblings
Who is Exploration?

Exploration is proud to be the company of choice to administer much of the world's most important media. We rely on advanced technology and a competent, full-time staff of 50+ people to help our clients and partners better control their data and collect their money.

We wrote a free book on how the music business works.

Download our catalog metadata template, which offers the minimum viable data needed to collect publishing royalties.

To see who is collecting your royalties, request a free copyright audit.