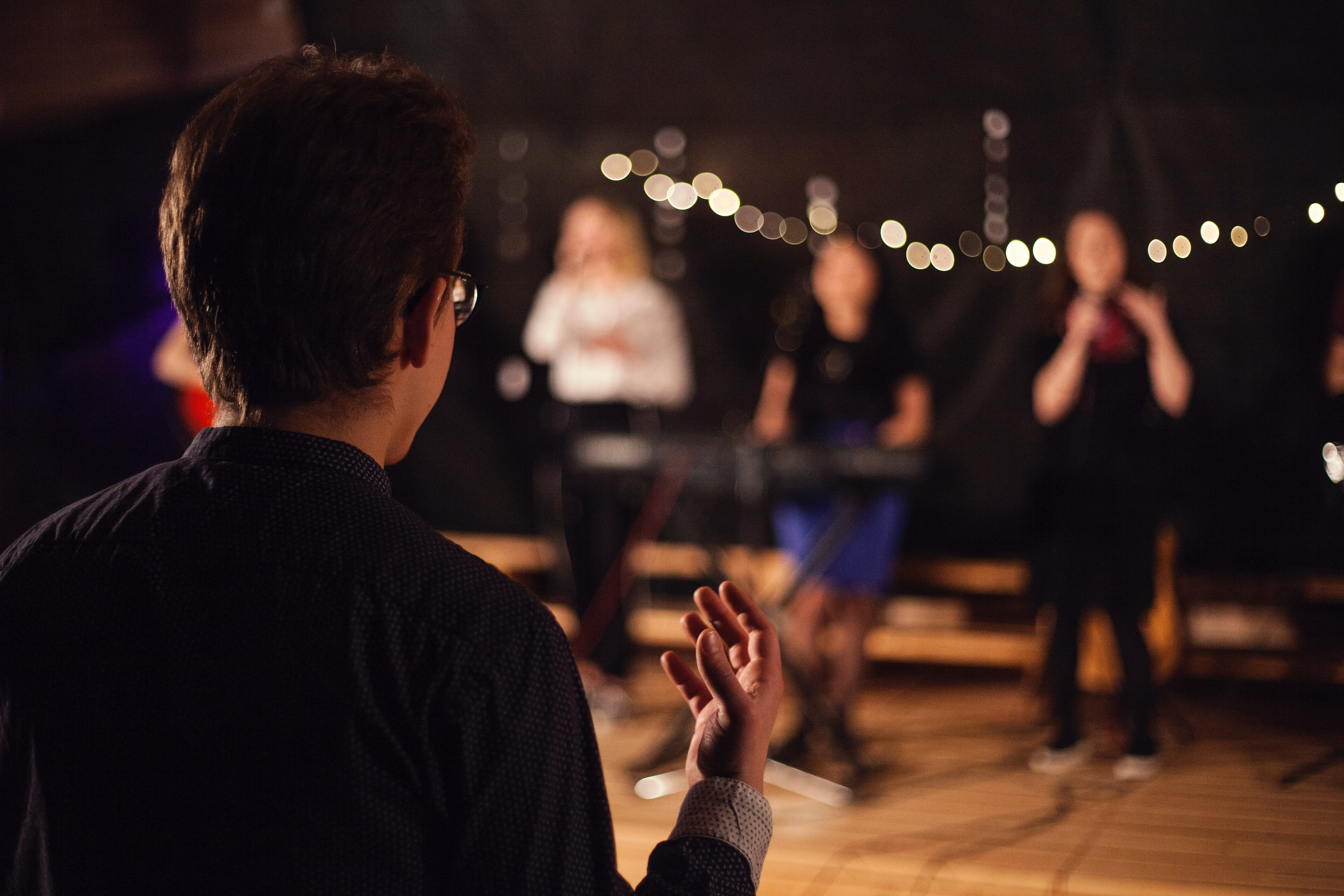 "It was the moment I realized what music can do to people, how it can make you hurt and feel so good all at once."
Nina LaCour, Hold Still
---
Spotify saw its share price reach up to $171.48 this past week, the highest it has ever seen since the company went public. It was timed around the same time the company was reported to have initiated direct licensing deals with artists and managers - a move that is causing the industry to question whether Spotify is taking the labels out of the equation. Although the company hasn't publicly announced this move just yet, investors are responding positively as this will reduce the amount of licensing fees and subsequently increase gross margins.
The US Department of Justice is currently still looking through the consent decrees that will determine ASCAP and BMI's royalty rates. After the US Copyright Royalty Board decided to increase mechanical royalty pay by 44% for publishers and songwriters, NMPA president and CEO David Israelite emphasized at his company's annual meeting to keep a watchful eye on the next move by digital services in light of this decision. Their choice to appeal the new changes in mechanical royalties may very well say a lot about their intentions to improve their relationship with the music industry.
Net neutrality saw its end as the FCC successfully repealed the rules this week. What happens after depends on how customers will fare based on new changes that will be made by apps and services like Netflix and Hulu, which include upping prices for higher quality content and exclusive subscription plans. States like Washington and Oregon are choosing to create their own net neutrality rules in response to these large-scale changes.
Also, a tool for folks in the contract signing business that is very helpful and very free.
Now, the details...
Compiled by Heidi Seo
---
Exploration Weekly - June 15, 2018
Spotify's Share Price Soars Due to Direct Licensing Deals
Moments after Billboard reported Spotify will be directly licensing non-exclusive deals with artists and managers, the streaming company's share price closed at an all-time high on the New York Stock Exchange this past Friday. Artists and managers will be offered a royalty rate equivalent to a 50% revenue share per stream, higher than the cut they would normally receive by signing to a record company. It will also improve gross margins, something investors highly favor, reducing the overall percentage of revenues the platform pays out in licensing fees. The company's market cap is now above $30 billion.
NMPA CEO David Israelite Highlights DOJ Consent Decrees
The US Dept of Justice is still reviewing the consent decrees, which will determine how the two large U.S. performance rights organizations, ASCAP and BMI, will operate in the long run. NMPA president and CEO David Israelite stated in his company's annual meeting that digital services may have 30 days to appeal the decision by the US Copyright Royalty Board that awards music publishers and songwriters at least a 44% increase over the five-year term. He emphasized making the decision with the relationship in mind, saying "we need [digital services] to understand if any one of them decided to go to court, [and appeal the CRB rate determination] it will be very transparent if they are sincere in efforts to improve the relationship."
New Changes in Horizon with End of Net Neutrality
Net neutrality officially ended this past Monday, and companies plan to test the boundaries over the few months to see how consumers will react to changes on apps and services like AT&T and Netflix. From mobile data limits to pricier services, the new changes will allow companies to prioritize movies and TV shows, charge more for higher quality video, and slow down apps and websites of their choosing. Washington and Oregon has responded by creating their own net neutrality laws, and California is currently working to lobby for a similar piece of legislation.
SoundExchange's SXWorks Launches NOI Premium Services
SoundExchange subsidiary SXWorks has expanded its NOI LOOKUP tool to now include a Works Claiming and Recordation function under a NOI Premium Services band. Works Claiming allows publishers to submit ownership claims and works shares to a digital service provider (DSP) for the use of a musical work. The Recordation function lets publishers submit the proper information and documents to the Copyright Office so records are current and DSPs can locate a publisher's contact information and ownership data. Customers will utilize the NOI Premium Services to upload their works claims to SXWorks, which will help music publishers and songwriters accurately claim mechanical royalties for unmatched works.
AT&T and Time Warner Merger Has Potential to Influence the Music Industry
U.S. District Court Judge Richard Leon confirmed the merger between AT&T and Time Warner (owner of HBO, CNN, and DC Entertainment) for a total of $85 billion. Wall Street analysts believe that the takeover can lead to higher values for all content companies, as well as many more mergers and acquisitions. With Sony, UMG, and Spotify owned by publicly traded companies and WMG, Pandora, many major publishing catalogs, and other music companies controlled by investment groups, Bruce Houghton predicts on Hypebot that these companies may have a higher chance of getting bought or sold, because media and telecom businesses may find it more profitable especially during a time of huge growth in streaming.
SiriusXM Pays SoundExchange $150 Million Over Unpaid Royalties
Radio service Sirius XM recently settled on an agreement to pay $150 million to non-profit collective rights management organization SoundExchange last week. The settlement ended two lawsuits: the first in 2013 claiming the radio service refused to pay for recordings made before 1972, and the second in 2017, alleging SiriusXM underpaid the organization by understating gross revenues. The funds will now be distributed to rights owners and artists whose sound recordings were used from 2007-2017.
Apple Music Launches Pre-Adds for Albums
Apple Music quietly announced a new feature on its platform this past week, called "pre-adds", that allows you the option to save an album (chosen by Apple's own editors) before its official release date. Among the albums picked are The Now Now by Gorillaz (due on June 29th), High As Hope by Florence + The Machine (due July 6th), and Pray For The Wicked by Panic! At The Disco (due June 22nd). The feature can be found in a newly designated category titled "Coming Soon"
PwC Predicts 35% Increase in Video Streaming Market by 2022
PricewaterhouseCoopers predicts the overall video streaming market will grow from $22.6 billion in 2018 to $30.6 billion in 2022. Cable and broadcast networks will also see their ad revenues rise from $21.5 billion in 2018 to $22.7 billion by 2022. 79.6% of revenues delivered for videos outside the traditional cable/satellite/terrestrial broadcasting networks came from subscription video-on-demand services (SVOD) like Netflix, Hulu, and Amazon last year. Investments in original content, exclusive programming, and marketing is expected to drive more growth for these services, accounting for 81.6% of the total revenue in 2022.
Spotify Equity Sell-Off Questioned
Tim Ingham breaks down an interesting revelation on Music Business Worldwide this week in regards to equity received by the licensing agreements made between the major music publishers and Spotify. According to Ingham, Universal Music Publishing, Warner/Chappell, and Sony/ATV have not received anything over the past ten years since 2008. The current valuation of their cumulative 18% stake in Spotify is set at $2.6 billion. All parties have confirmed the income will be shared with their artists and partner labels, but Ingham emphasizes that the songwriters have not received a dime. He explains that this imbalance between what artists/labels and publishers/songwriters receive from Spotify is an argument that won't end and will need to be acted upon.
Canadian Music Industry Proposes $3.50 "Copying Tax" on Every Smartphone
The Canadian Private Copying Collective (CPCC) is proposing that the federal government charge a tax of $3.50 (Canadian dollars) for every smartphone in the country. The discovery was made by University of Ottawa law professor Michael Geist while searching through the Access to Information Act. According to the CPCC, smartphones have the ability to hold music copied by consumers. The collective has successfully lobbied for a blank CD tax before, and has even pushed (unsuccessfully) for a tax on iPods, iPhones, and SD Cards. Non-profit industry organization, Music Canada, has also been seen supporting the initiative after it proposed the idea to the House of Commons Standing Committee on Canadian Heritage last month.
Developers Gain Access to Music with UGC in New Licensing Deals
Technology company OCL has signed licensing deals with various rights owners like Warner Music and Beggars Group in order to allow developers to access and host licensed music alongside user generated content (UGC). OCL will be using its Totem service, a micro-licensing engine, as they build and beta test products to ensure every use of media can be monetized and that rights owners will have the ability to track interactions. This will aim to create new revenue streams as well as spark innovation in the developer world.
GeniusScan - A free phone app to scan documents
Someone recently told me via their iPhone that they would get the a countersigned contract back to me next week because they were on the road. Then I made a frown face.
It would seem to reason that in the business of getting contracts signed, countersigned, and returned such that a deal is memorialized…that one would go to the end of the earth to do just that. That collecting all the signatures…signing on the line that is dotted…is the thing! That is the hard part.
If you do any work that involves the signing of contracts or the need to scan something, you may consider Genius Scan. The app allows for the taking of a photo of some thing (paper) with your phone, turns it into a PDF, and formats it all to quickly zap it off in an email. And it costs exactly nothing. Its free.
---
Random Ramblings
Who is Exploration?

Exploration is proud to be the company of choice to administer much of the world's most important media. We rely on advanced technology and a competent, full-time staff of 50+ people to help our clients and partners better control their data and collect their money.

We wrote a free book on how the music business works.

Download our catalog metadata template, which offers the minimum viable data needed to collect publishing royalties.

To see who is collecting your royalties, request a free copyright audit.