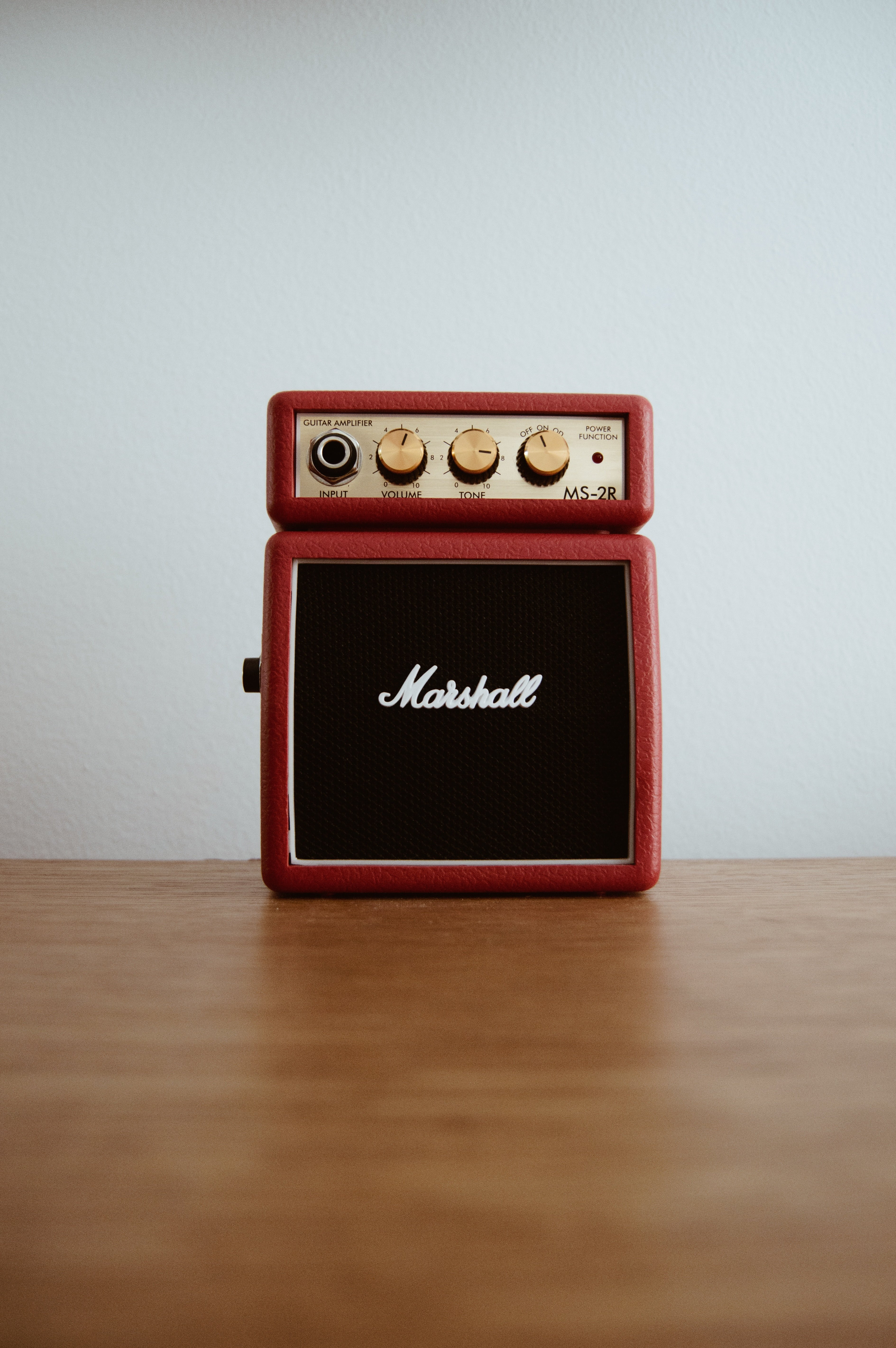 "Music gives color to the air of the moment."
Karl Lagerfeld
---
YouTube Music Premium is now available in a total of 17 countries this week. The music subscription service offers a free ad-supported version as well as a three-month free trial before paying for the individual subscription at $9.99 per month or the family plan at $14.99 per month.
The Music Modernization Act was passed by the US House of Representatives on April 25, and the Senate is now the next to act. This will be the most significant improvement made in music copyright law in more than a generation as it helps to provide a better means for creators across the music industry to make a living off their creative work.
Spotify's recent licensing move to go direct with artists has irked a few major music labels like Universal Music, Warner, and Sony, causing them to consider blocking territorial licenses for the streaming company. "We are seriously considering [not licensing] India," says one source at a major label. This would prevent Spotify from making their next move into the 19th biggest recorded music market, India, which is valued around $130.7 million. Just how far the labels' disappointment over Spotify's decision is yet to be seen as details surrounding these deals is still further to be unveiled.
Now, the details...
Compiled by Heidi Seo
---
Exploration Weekly - June 22, 2018
YouTube Music Premium Launches Fully in 17 Countries
Twelve additional markets have been added in addition to the five announced in May in regards to the launch of new subscription service, YouTube Music Premium, on Google's video service. Among the twelve are Germany, France, the UK, Spain, Italy, Russia, Canada, Norway, Ireland, Finland, Norway, and Sweden, joining the US, Australia, New Zealand, Mexico, and South Korea. A three-month free trial is available before paying $9.99 a month for an individual subscription or $14.99 a month for a family plan. The ad-supported free tier is also available for users on the app and website.
A Summary of the Music Modernization Act
The music licensing laws that currently govern the livelihood of artists, songwriters, performers, music producers, and record labels are in the process of undergoing a few changes with the ongoing proposal of the Music Modernization Act in Congress. The legislation was introduced in the House on April 10, and in the Senate on May 10, looking to update outdated laws and fairly compensate songwriters for their creativity. On April 25, the House of Representatives passed the bill by a unanimous vote of 415-0. The Senate is now the next to act. Browse through a quick summary of the three combined bills or click here to search through the links to copies of the legislation, statements and press releases, articles, and other news coverage to get a holistic view of the bill.
California Call to Action: Music Modernization Act
The weeks are counting down for the Senate to reach a final decision on the Music Modernization Act (MMA). We ask any of our readers in California to take note of home State Senator, Dianne Feinstein (D-CA), as she intends to make new amendments to the bill. If you would like to urge Senator Feinstein to cosponsor and vote in favor of the MMA, please contact us at support@exploration.io and we will make sure to compile a letter to her staff on your behalf. In any case, we would appreciate any thoughts you might have about the bill and look forward to hearing from you soon.
Major Labels to Block Spotify's Expansion Due to Direct Licensing Fallout
Universal Music, Sony, and Warner are considering restraining Spotify's expansion into India and potentially other countries after recent reports of the streaming company's direct licensing deals with artists. Spotify plans to launch in India as its first step towards global expansion, followed by South Korea, Russia, the Middle East and Africa. However, in order to do this, it will need territorial licenses from the three major record labels, a feat that may prove more complicated than expected. Spotify's direct deals with indie acts see 50% of per-stream revenue to the artist and 50% for the streaming company. Normally, record labels are paid around a 54% per-stream share of Spotify revenue. "It is up to Spotify to convince us why we should help them compete. And right now, for obvious reasons, we don't feel very convinced," says a senior, US-based source at one of the majors. On the other hand, BMG CEO Hartwig Masuch takes on a more opportunistic position.
Tech Companies Criticize New EU Copyright Directive
Articles 11 and 13 of the new EU Copyright Directive has been deemed controversial by a number of tech companies in the latest move towards copyright reform by the EU Parliament. According to these two articles, upload filters would be used to block copyright-protected material and publishers will require sites to pay for snippets or links to news stories. Media industry giants lobby in support of the new law, saying it will help copyright holders crack down on piracy and allow publishers to better protect, and monetize their content. However, lobbying group CCIA, whose members include Google, Facebook, and Amazon, fear the law may lead to suppression of free speech and will prove unworkable. The legislation was approved Wednesday before it will eventually be presented in July to the entire European Parliament for a plenary vote.
Music Managers Forum Supports Sony's Spotify Equity Payout Policy
CEO Annabella Coldrick of UK-based Music Managers Forum deemed Sony's Spotify equity payout a "progressive move" as Sony announced it will be sharing its proceeds to all eligible artists and partner labels regardless of what is decreed in their individual contracts. The company has committed to ignoring all unrecouped balances (for both artists and labels) in relation to its share money payouts, which amounts to approximately $750 million.
AT&T Offers Free Amazon or Pandora Subscription with Premium Plan
After news of recently acquiring Time Warner, telecom giant AT&T revealed two new unlimited data plans that feature a large suite of live-TV channels and an option to have a free on-demand music subscription from Pandora or Amazon. Starting Tuesday June 26, more than 142 million subscribers would be upgraded to either AT&T Unlimited &More ($70/month) or AT&T Unlimited & More Premium ($80/month). Mobile users who choose to go "Premium" will get to pick either one of the following at no extra charge: Pandora Premium, Amazon Music Unlimited, HBO, Cinemax, Showtime, Starz or VRV. "Forging strong relationships with leading brands across multiple categories is a key focus for Pandora as we look to drive user growth," said Pandora CEO Roger Lynch.
AM/FM Radio Dominates, Teens Lead Music Listening in Canada
According to Nielsen Music's fifth annual Canada Music 360 Report released last week, traditional AM/FM over-the-air radio proves the dominant source of listening in the country at 33 percent. In addition, 97% of teens and 96% of millennials are listening to music in 2018, leading the 91% of all Canadians listening to music. The report states those younger age groups are also at the leading edge of "device-agnostic, mobile-heavy consumption behaviors." In fact, 93% of teens and 91% of millennials are streaming music online and listening to music on an average of 2.6 and 2.3 devices, respectively. Within this demographic, 34% of the surveyed teens and millennials currently pay for a streaming subscription.
YouTube Reveals Users Watch Over 180 Million Hours of YouTube Content on TV Screens Daily
Google and YouTube executives revealed at this week's 2018 Cannes Lions Festival that YouTube viewers are now watching more than 180 million hours of the platform's content on TV screens daily. YouTube's chief of original content, Susanne Daniels, emphasized at last year's festival that the company was "competing for TV ad dollars that were previously exclusively TV ad dollars." This appears to be more relevant now given the volume of YouTube content consumed on television screens today. Still, over 70% of watch time happens on phones and tablets with YouTube viewers watching an average of one hour spent on mobile apps per day. "A big bet for YouTube in 2018 is improving the reporting, insights, and guidance YouTube provides on video creative," said Debbie Weinstein, YouTube's video solutions managing director.
---
Random Ramblings
Who is Exploration?

Exploration is proud to be the company of choice to administer much of the world's most important media. We rely on advanced technology and a competent, full-time staff of 50+ people to help our clients and partners better control their data and collect their money.

We wrote a free book on how the music business works.

Download our catalog metadata template, which offers the minimum viable data needed to collect publishing royalties.

To see who is collecting your royalties, request a free copyright audit.