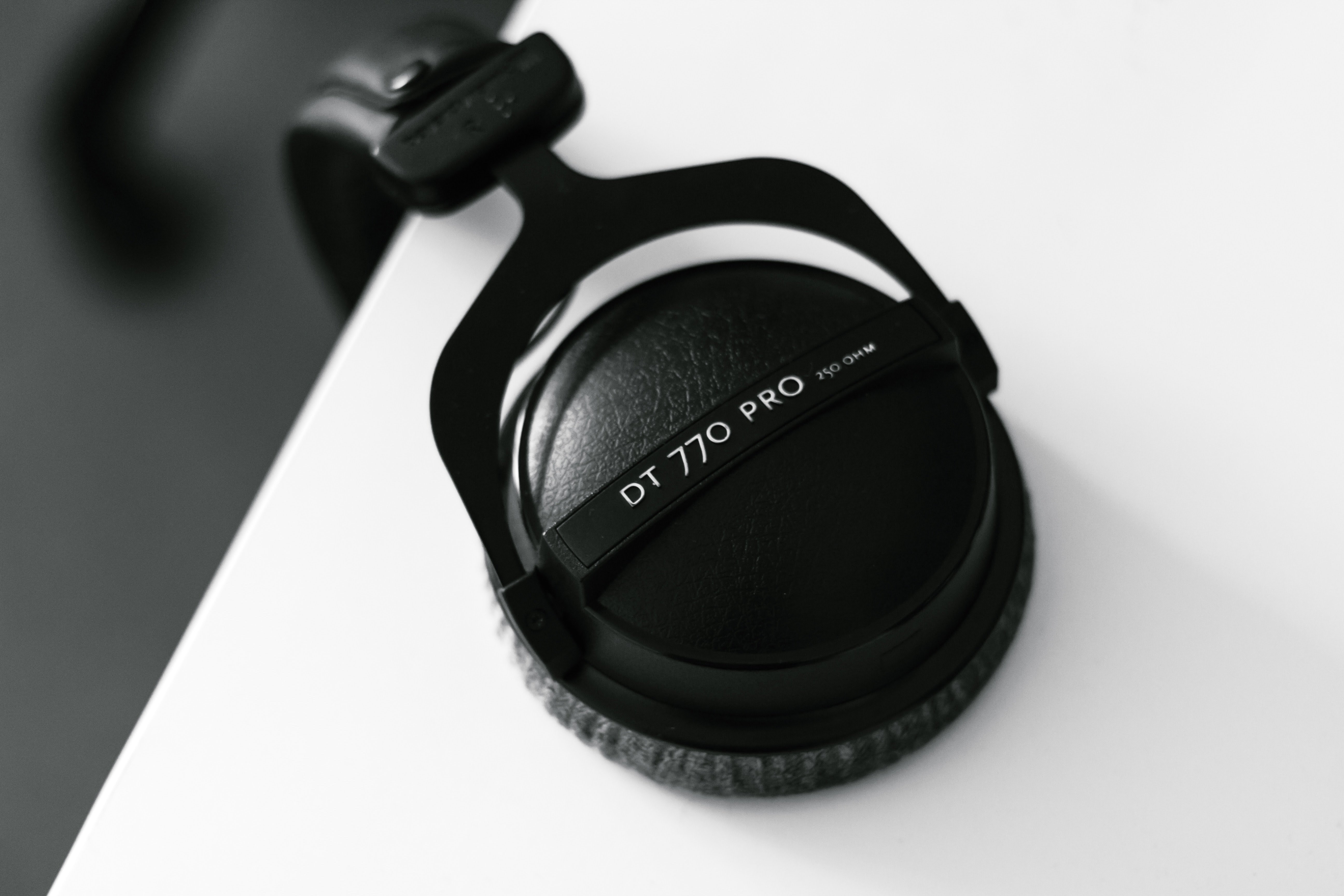 "It is with our voices we remember, with our ears we understand."
Elizabeth Hunter, The Singer
---
As the European Parliament is set to review the latest copyright proposal regarding safe harbor reform, YouTube's chief business officer, Robert Kyncl urges creators that the controversial Article 13 of the directive could potentially "undermine [the] creative economy," prohibiting YouTube and other platforms to subsequently host user-generated content. The vote on the proposal is set for September 12.
The UK has also published its latest recorded music export revenues at £408.4 million in 2017, its highest number seen since 2000. The number has increased by 12% from the previous year. The report, which was posted by the British Phonographic Industry (BPI), points to significant growth in revenues in various countries like China, Brazil, and India. Sources claim these numbers may vary once changes from Brexit are implemented over the next year.
Spotify is also said to have begun a carrier-billing payments program in Indonesia and Thailand for its users, raising competition for streaming services like Apple Music and Amazon to obtain monthly active users in emerging markets worldwide. Over 180 million Spotify users currently use the service across the globe, with 83 million on Spotify Premium in 65 different countries.
Now, the details...
Compiled by Heidi Seo
---
Exploration Weekly - September 7, 2018
YouTube's Robert Kyncl Speaks Out Against Proposed EU Copyright Directive
After rejecting the controversial Article 13 of the European Copyright Directive, the European Parliament is call to vote on the legislation again on September 12, which will ultimately determine how video platforms like YouTube and Facebook will manage copyrighted content. Robert Kyncl, YouTube's chief business officer, wrote on Tuesday urging others to speak out against the Directive. According to European copyright law, all copyrighted content uploaded (within EU countries) by non-copyright holders would have to be taken down by YouTube. Kyncl believes this proposed copyright directive has the potential to "undermine this creative economy, discouraging or even prohibiting platforms from hosting user-generated content." He mentioned that YouTube's extensive Content ID system allows copyright holders to choose whether to remove uploaded content or leave it and earn ad revenue from it.
UK Music Exports Reach Highest Level Since 2000 Despite Brexit Threats
A recent annual report by the British Phonographic Industry (BPI) on UK recorded music export revenues, showed that earnings reached £408.4 million in 2017, the highest it has ever seen since its exports survey began. This was a 12% increase from the previous year, and a rapid rise in revenues was also seen overseas in China, India, and Brazil. The total export income that has been produced as a result is £5 billion for UK labels over the last eighteen years. Brexit is to be somewhat of a concern on British music's success as the UK is due to leave the EU next year. Says BPI boss Geoff Taylor, "With Brexit approaching, music can help to showcase what is exciting about the UK as we forge new trading relationships, but only if our government supports us by ensuring a strong Brexit deal that enables artists to tour freely, robustly protects music rights, and prevents physical music products being impeded in transit".
Spotify Allows Carrier Billing in Indonesia and Thailand
Spotify is employing a new strategy to obtain new subscribers as it recently made a move in Southeast Asia to partner up with Fortumo in Thailand and Indonesia, which will allow potential customers to pay for their Spotify subscription via carrier billing. More than 65% of the population in Thailand owns a smartphone, a significant percentage in contrast to credit card ownership at less than 10%. The partnership will allow millions of people who have access to online entertainment to pay through their wireless carrier via Fortumo's payments API. Spotify recently expanded to South Africa in March and now adds two more emerging markets on its roster. These kinds of markets have begun to determine huge success for streaming services in obtaining new monthly active users, as first-world markets have become very saturated.
Contract Negotiations Begin Over Music Videos Placed in Spotify
Spotify has recently begun to feature many music videos containing big artists on its popular playlists, earning the company a substantial amount of revenue. This concerns the current licensing deal structures between the streaming service and music publishers. As contract negotiations are underway between the two parties, the relationship between them is not so simple. Spotify's direct licensing deals with popular indie artists take away an important revenue stream for major labels and publishers. However, the company still needs them in order to obtain music licenses. On the other hand, major labels and publishers are seeing healthy growth in streaming revenues, so they don't want to lose out on this opportunity. "It's a strange relationship because the record labels want Spotify to succeed, but not too much. It gives them too much leverage," says Macquarie analyst Amy Yong.
Mark Mulligan: How Streaming is Changing Shape of Music, Part 1
MIDiA analyst Mark Mulligan explains the effects of music streaming on the future of the music industry - namely around the conflicted relationship between labels and Spotify. "Labels fear Spotify is out to eat their lunch, Spotify fears labels want to trim its wings. Such tensions will persist as the music industry value chain reshapes to reflect the shifts in where value and power reside." He also mentions that streaming will make a significant change in the catalogue as it will soon become less and less relevant over time, given the surplus of content being fed to the newer generations on streaming platforms. "Catalogue – especially deep catalogue, will have to fight a fierce rear-guard action to retain relevance in the data-driven world of streaming."
YouTube Sees Surge in Latin America and India
"YouTube is the main way that all consumers aged 16 to 44 discover music," reads the latest State of the YouTube Music Economy report published by research firm MIDiA Research. It also mentions that music's 32% of views generates around 21% of revenue on YouTube, estimating to $3 billion in 2017. According to Midia, music videos from Latin America and India where advertising rates are unsurprisingly lower than in the bigger western music markets continue to increase on YouTube. "The net result is that effective per stream rates are going down on a global basis, but are going up in developed markets like the US, where the digital ad market is robust."
Annabella Coldrick: Spotify Equity Payouts Explained
Music Business Worldwide's recent blog post by Annabella Coldrick, CEO of the Music Managers Forum, explains how the three majors and Merlin-member labels would ideally share the proceeds from sale of their equity holdings in Spotify. She explains that these divestments could be treated like a one-off payment - from which all artists would gain. However, this would be like "making the unattributed attributable." Many other deals still remain, like with Facebook, which is expected to bring in over $1 billion for the use of music for the next two years, so figuring out this payout process will be highly complicated, but very useful moving into the future. "In the new world, we're increasingly rights partners. Artists and managers should be treated as such, with far more engagement as to how these decisions are taken and greater understanding of what they mean."
---
Random Ramblings
Who is Exploration?

Exploration is proud to be the company of choice to administer much of the world's most important media. We rely on advanced technology and a competent, full-time staff of 50+ people to help our clients and partners better control their data and collect their money.

We wrote a free book on how the music business works.

Download our catalog metadata template, which offers the minimum viable data needed to collect publishing royalties.

To see who is collecting your royalties, request a free copyright audit.