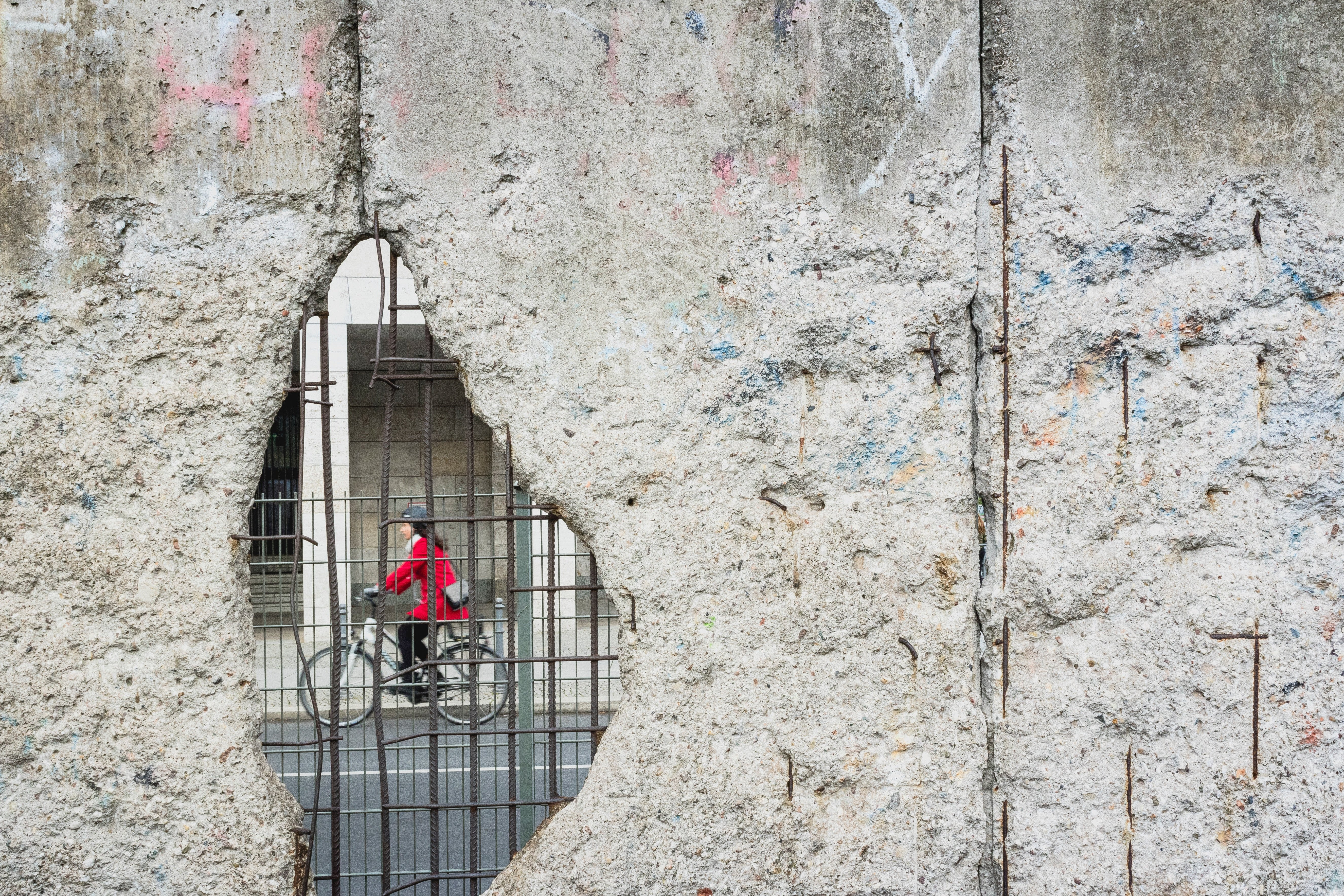 "Some things are just like riding a bicycle; you jump on, pedal, and hope you don't fall."
Henry Mosquera, Sleeper's Run
---
Tencent Music Entertainment is set to float on the US stock market this October for a valuation of around $29 to $31 billion. That's higher than $25 billion, which was expected to be reached this year. The company is the music distribution arm of Chinese media giant Tencent, which is a mutual investor with Spotify. Tencent owns 7.5% of Spotify and Spotify owns 9% of Tencent Music. The music service touts over 700 million monthly users, of which around 15 million are paying subscribers.
The Music Modernization Act has also overcome a hurdle as Senator Ron Wyden (D-OR) and MMA proponent Senator Chris Coons (D-DL) is set to make a handshake deal that is said to combine Wyden's ACCESS to Recordings Act and the MMA's CLASSICS Act. Sources claim the details of the compromise haven't all been hammered out yet, warning "the devil is in the details."
YouTube in India has also reached 245 million monthly active users, making India one of the largest markets for the streaming service. This is mostly in part due to affordable 4G plans in the country, which made internet service more easily accessible, and to YouTube's prioritization of local language content. Projections for the next couple of years show that YouTube in India may increase to 500 million active users, according to the 2018 Google for India event.
Now, the details...
Compiled by Heidi Seo
---
Exploration Weekly - August 31, 2018
Tencent Music to IPO This Fall
Tencent Music Entertainment, majority-owned by Chinese media giant Tencent, is set to go public with a valuation of around $29 to $31 billion on Thursday, October 18. The Financial Times reported earlier this month that it is anticipated that TME's listing will take place in New York – leaving the New York Stock Exchange or the NASDAQ as the most likely stock market candidates. After being valued at $11.5 billion last December, Tencent's valuation has jumped up to around $30 billion and Spotify's comparative performance on the NYSE is said to be a factor as its market cap has also risen to over 30% since – to $34.4 billion as of August 27.
Senator Wyden to Reach "Handshake Deal" with Music Modernization Act Proponents
Senator Ron Wyden (D-OR) and Senator Chris Coons (D-DL) reached a handshake agreement that is expected to combine Wyden's ACCESS to Recordings Act and the MMA's CLASSICS act on Tuesday night. The bill is now one step closer to passage as Wyden's proposal previously was said to conflict with the MMA before, calling to federalize recordings made before 1972, which are currently covered under state law. Sources say that the deal is optimistic, but it may not be officially closed yet, as the details of the negotiations are still unclear. On top of that, SiriusXM is also lobbying against the CLASSICS act of the MMA, saying it wants to be on a level playing field with terrestrial radio by not paying royalties on pre-1972 recordings. Plans to appease Sirius by MMA proponents or lobby against them remain to be seen.
YouTube in India Expected to Hit 500 Million Monthly Active Users in Two Years
India is now one of YouTube's largest markets, sitting at 245 million monthly active users. According to the 2018 Google for India event, YouTube has seen an uptick in usage in India over the past two years due to the introduction of affordable 4G plans, which in turn led to a wave of new creators joining the platform and more users to easily access the service from all parts of the country. YouTube also prioritized local language content in recent years, and now over 95% of YouTube's video consumption in India is in regional languages. Google projects that YouTube in India will increase to 500 million active users in just two years. The company is also investing in localizing search and adding seven other Indic languages for Google Assistant later this year.
YouTube Music Now Available in Four New Countries
YouTube Music is now officially launching in four new countries - The Netherlands, Belgium, Denmark and Luxembourg. Currently, the streaming service is available in 17 other markets, including the U.S., Australia, New Zealand, Mexico, South Korea, Canada, the UK, and multiple markets across Europe. According to sources, YouTube Music Premium and the YouTube Premium tier is said to be priced at €9.99 and €11.99 respectively. In Denmark, it would be 99 and 119 kroner. The subscription service is also expected to arrive in India, in reference to a recent job posting spotted by Music Business Worldwide.
Too Much Sharing on Streaming Family Plans Worry Label Execs
Spotify's average revenue per user (ARPU) has declined 12% in the second quarter of 2018 from the prior-year quarter, and label executives are concerned this may decrease revenue, especially when they begin to renegotiate their licensing deals with Spotify. "Now we're in a corner, and it's not good for anybody," says one top major-label executive. As a solution, labels are pushing to bump up the price of family plan subscriptions to help compensate for the potential revenue lost when family plan subscribers share their passwords with friends outside their families.
Apple Music Tests Integration with Android Auto to Increase Subscribers
Apple Music is initiating a beta test for Android Auto integration that will make Apple Music the top option for music on the car dashboard. The new strategy is designed to grow Apple Music's subscriber base significantly. Spotify is currently already supported on both Android Auto and CarPlay, Apple's in-car solution. Nevertheless, Apple Music will not be undergoing complete integration throughout the Android ecosystem, possibly due to its products coming into competition with Google Home and Chromecast. The streaming service is one of the fastest growing music subscription platforms in the world, with 5% growth per month, according to the Wall Street Journal, and it currently totals 50 million monthly active subscribers.
Online Activists Organize Protests Against European Copyright Reform
Following the July decision by the European Parliament to reject a proposal of the new EU Copyright Directive, a grassroots online campaign was initiated to send tweets and e-mails to representatives objecting the provisions. European Parliament members reported several million e-mails in total. The Copyright Directive will soon be debated and amended before its scheduled vote on September 12. Online activists believe the controversial Article 13 of the directive would lead to "censorship machines". If the legislation passes in September, it would move to the EU "trilogue" process, or final negotiations, before it becomes law.
Lawyers of Miley Cyrus File Summary Judgment Over Single Lyric in Copyright Infringement Case
Lawyers of pop star Miley Cyrus officially filed paperwork this week requesting that the entire copyright infringement lawsuit against the musician be dismissed via summary judgement. Jamaican dancehall artist Flourgon, also known as Michael May, alleged in March that "We Can't Stop" infringed his 1998 track "We Run Things" over a single lyric. Lawyers for Cyrus, her songwriting partners, and Sony Music filed a motion that they believed May had no case, arguing that Cyrus' use of the lyric was "fair use" and May's lyric was merely a "transliteration" and non-original use of a pre-existing phrase in Jamaican Patois.
---
Random Ramblings
Who is Exploration?

Exploration is proud to be the company of choice to administer much of the world's most important media. We rely on advanced technology and a competent, full-time staff of 50+ people to help our clients and partners better control their data and collect their money.

We wrote a free book on how the music business works.

Download our catalog metadata template, which offers the minimum viable data needed to collect publishing royalties.

To see who is collecting your royalties, request a free copyright audit.