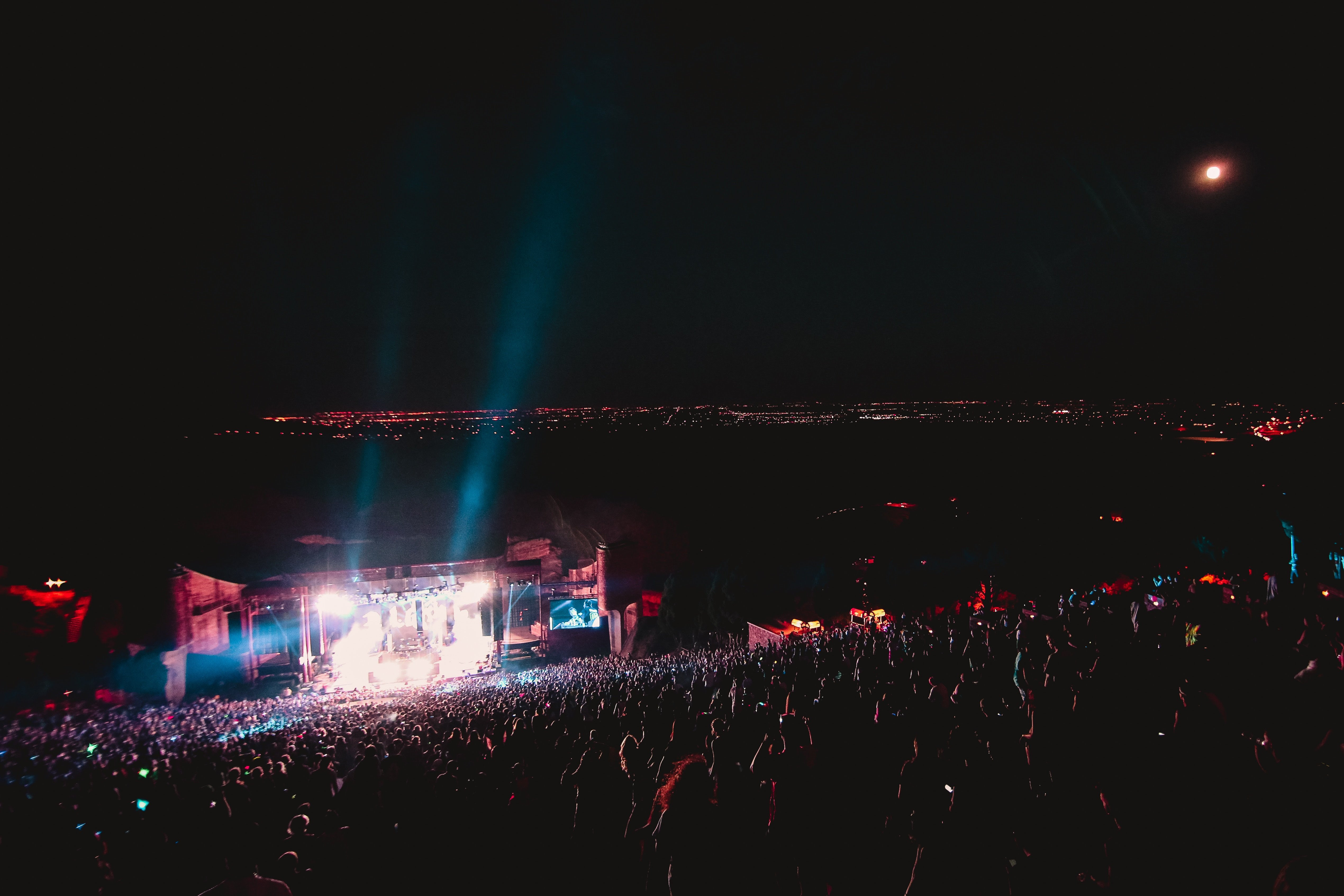 "Music doesn't get in. Music is already in. Music simply uncovers what is there, makes you feel emotions that you didn't necessarily know you had inside you, and runs around waking them all up. A rebirth of sorts."
Matt Haig, How to Stop Time
---
This past Wednesday, the European Parliament passed the Copyright Directive, including Articles 11 and 13, which has been heavily lobbied by both the music and tech communities. The new copyright reforms will call for user-generated content platforms to initiate automatic content recognition systems in order to block copyright infringing works, as well as impose a "link tax" for aggregators to use articles online from news publishers.
The Music Modernization Act may also be impacted by changes being made amidst the upcoming November midterm elections, which will turn around new and old members in Congress and the Supreme Court. MMA proponents are namely concerned about the signing of Supreme Court nominee Brett Kavanaugh as he has been criticized by union leaders of being "anti-worker," leaving some to think that he will favor "big companies versus the small guy."
And according to the latest report by Midia Research, as of the end of June 2018, Apple Music has shown the biggest gain in global streaming subscription market share with an increase of 3% growth year-on-year. This is mainly due to a 2% drop in market share from other streaming services. Spotify showed flat growth from the previous year, but it remains at the top with the biggest market share of 36%, while Amazon sits at third with 12%.
Now, the details...
Compiled by Heidi Seo
---
Exploration Weekly - September 14, 2018
The European Union Passes Controversial Copyright Directive
After being rejected in July and followed by fierce debate between the tech and music communities, the Copyright Directive was approved by the European Parliament this past Wednesday, including the controversial articles 11 and 13, with 438 votes for, and 226 against. Article 13 requires user-generated content (UGC) platforms like Dailymotion and YouTube to implement automatic content recognition systems blocking any copyright infringing works. It also calls for setting up "easy redress" systems for works mistakenly taken down. Article 11 gives news publishers the chance to claim remuneration for the online use of their work by aggregators like Google News. "What is clear," says Shireen Peermohamed, partner in the IP team at London law firm Harbottle & Lewis, "is that content owners, content creators and online platforms, will now need to look carefully at how they may need to adapt their businesses to comply."
The Music Modernization Act Anticipates Changes in Congress and the Supreme Court
As November's midterm elections loom ahead, members in Congress and the Supreme Court are expected to change, leaving some to raise concerns over the passage of the Music Modernization Act (MMA). One member who is known to make the biggest impact on artists is President Trump's Supreme Court nominee, Brett Kavanaugh, who has been criticized as "anti-worker" by symphony and orchestra musicians. However, there is no telling where he will stand as he hasn't currently made any rulings or statements yet to indicate his position on copyright issues. The MMA has recently reached a handshake deal between Senators Chris Coons (D-DE) and Ron Wyden (D-OR), putting it on the path to pass in the Senate, most likely by the end of this term.
Apple Music's Global Streaming Subscription Market Share Up 3%
Figures show at the end of June 2018 that there were about 229.56 million paying music subscribers around the world, up 38% from H1 of last year, based on numbers from respected market analysis providers Midia Research. Apple Music, with 19% market share, was the biggest gainer, showing 3% year-on-year growth. It grew its subscriber base from 27.1 million at the end of H1 2017 to 43.5 million at the end of June 2018, up by 16.4 million paying subscribers. Spotify's percentage figure was flat year-on-year, but it took the biggest market share of 36%. Amazon claimed a 12% market share with 27.9 million subscribers. The market share gain by Apple is suggested to have come from non-Amazon/Apple/Spotify services, whose collective share dropped by 2% in the 12 months.
BMI Shows 9% Growth in Royalties
BMI generated $1.199 billion in revenue and distributed $1.118 billion in royalties to its songwriters, composers, and publishers, breaking two of its records in the fiscal year ending June 30. This has shown a significant jump of 9% from the previous year, owing in large part to gains in the digital sector as well as increases in general licensing and international revenues. Representing 24% of the company's total domestic revenue, BMI's digital sector grew by 32% to $215 million due to new deals with Amazon, Apple Music, YouTube, and Spotify as well as expansion into new digital markets. The company says nearly 90 cents of every dollar is distributed directly back to its songwriters, composers, and publishers.
Apple Music Initiates 116 Global Top 100 Charts
Launched Friday September 7, Apple Music now features a chart listing the top 100 most popular tracks globally on the streaming service. In addition, there are now 116 playlists that include individual lists for each country the streaming service exists in with the numbers solely based on Apple Music streams. You can find these playlists on the Browse tab inside the Top Charts section as well as add them to your library or download them to listen offline. This marks a change of measuring success in the music industry as streaming has exponentially grown, and the streaming service now has the ability to provide even richer data to labels, artists, and industry partners.
MusicWatch Reports 51 Million Music Subscribers in the US
There are now 51 million music subscribers in the US, according to the latest report by research firm MusicWatch. However, all subscribers in this statistic aren't paying subscribers. Around 20 million of this figure are sharing someone else's paid account. In addition, there are 29 million more people on free trials of music streaming services or are passive subscribers. Billboard recently wrote in an article, "In total, 157 million people in the country still stream music for free without trials, on platforms like YouTube or Spotify's free tier." The report by MusicWatch also states that Spotify and Apple Music account for 80% of paying music subscribers in the US - more than 20 million each - with Pandora having another six million and then five million split between the rest.
Streaming Videos Accounts for 21.6% of Online Music Consumption in India
Based on Nielsen's India Music 360 report, 94% of India's online population listens to music. Respondents also listen to music for 20 hours on average per week either as a primary activity or in the background while doing other things. Streaming music videos is the biggest category of online music consumption in India, accounting for 21.6% of the average fan's online music time. This points to YouTube's popularity and growth in India. In contrast, only 13% watch music videos in the US. In India, 77% of respondents use social media platforms to consume music, with Musical.ly the most popular, ahead of Facebook and Instagram.
EU Approves Apple's Acquisition of Shazam
The EU recently approved Apple's December 2017 acquisition of music and image recognition app Shazam this past week. EU Commissioner Margrethe Vestager, in charge of competition policy, wrote in a statement, "Data is key in the digital economy. We must therefore carefully review transactions which lead to the acquisition of important sets of data, including potentially commercially sensitive ones, to ensure they do not restrict competition. After thoroughly analysing Shazam's user and music data, we found that their acquisition by Apple would not reduce competition in the digital music streaming market." Apple Music is currently the second most popular paid music streaming service in Europe and the US, and it is expected to integrate more of its features with Shazam following the recent acquisition.
---
Random Ramblings
Who is Exploration?

Exploration is proud to be the company of choice to administer much of the world's most important media. We rely on advanced technology and a competent, full-time staff of 50+ people to help our clients and partners better control their data and collect their money.

We wrote a free book on how the music business works.

Download our catalog metadata template, which offers the minimum viable data needed to collect publishing royalties.

To see who is collecting your royalties, request a free copyright audit.