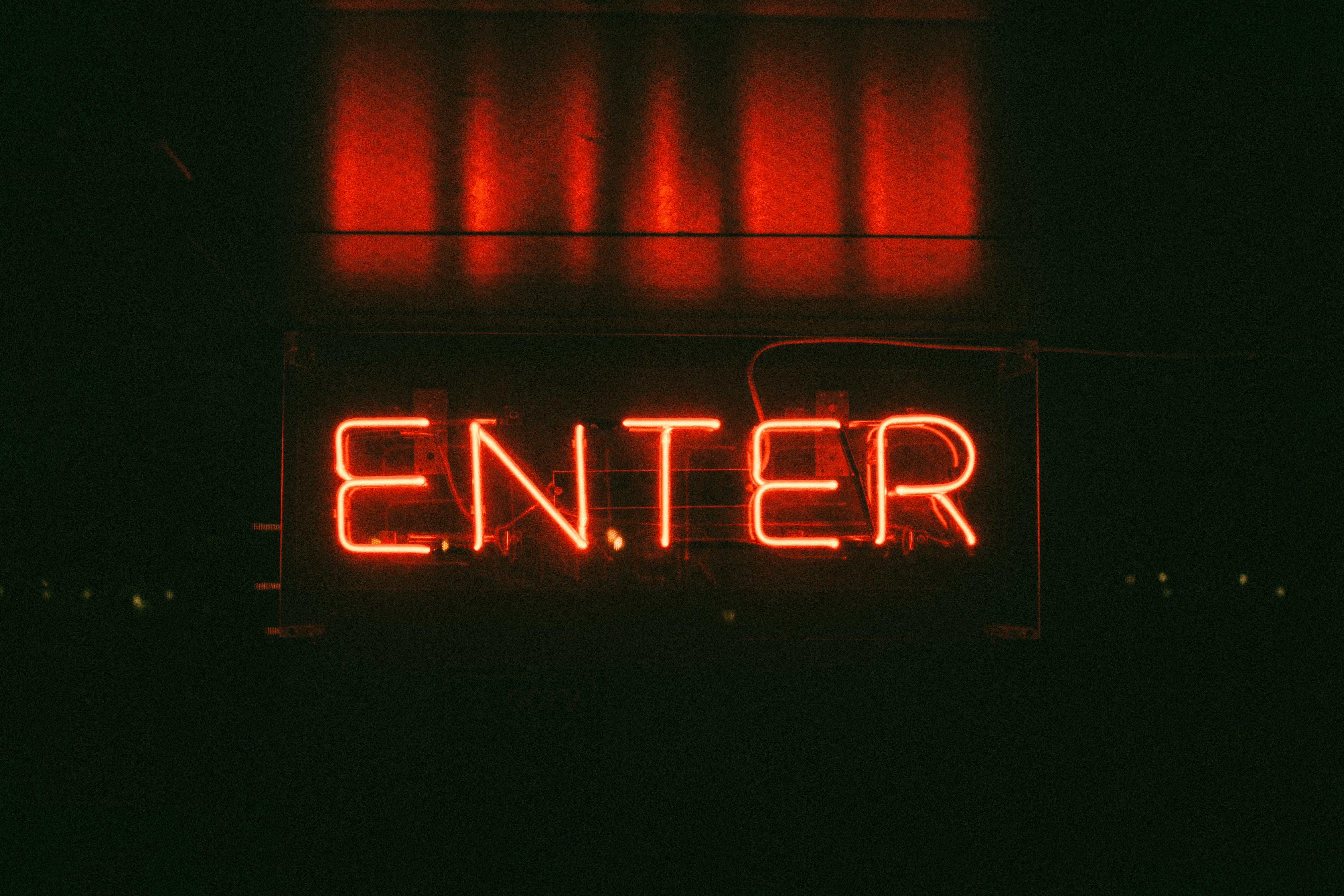 "You cannot swim for new horizons until you have courage to lose sight of the shore."
William Faulkner
---
Don't miss co-founder and CEO of Exploration, Aaron Davis, at next week's Music Biz conference in Nashville (May 14-17) as he will be speaking about the best practices and obligations to release music for independent labels and artists on May 15. Grab your tickets here.
One of the more notable news this week is that Warner Music Group decided to sell 75% of its shares in Spotify, cashing in approximately $400 million for the record label. The sale follows closely after Sony Music announced it sold 17.2% of its Spotify shares, yielding a gain of more than $260 million. Warner emphasized that it was the first major music company to announce their willingness to share equity proceeds from digital services with their artists.
In other news, research firm MIDiA highlighted strong numbers in revenue and subscriber growth from Spotify's Q1 2018 Earnings Reports. And YouTube will now be launching a new set of charts based on what is trending and which music videos, artists, and songs are most popular by view count.
Now, the details...
Compiled by Heidi Seo
---
Exploration Weekly - May 11, 2018
Exploration CEO Aaron Davis to Speak at Music Biz Conference in Nashville
We can't wait to see you at next week's Music Biz conference on May 14-17 at the Omni Nashville Hotel, where Exploration's very own co-founder and CEO, Aaron Davis, will be speaking about best practices and obligations to release music for independent labels and artists. The panel will begin at 1:55 pm CT on May 15 and will be moderated by president of Memory Lane, Mark Spier. The event will also feature Pandora CEO Roger Lynch who is scheduled to keynote a Featured Presentation on May 16 at 5 pm CT. Register here for tickets and hope to see you there!
Warner Music Group Sells 75% of Spotify Shares, Cashing in $400M
Warner Music Group earned $400 million for its 75% sold in Spotify shares this past week. The company intends to share $300 million to shareholders and a large chunk of the equity proceeds to its distributed labels and artists. WMG CEO Stephen Cooper clarified that the action is not out of lack of confidence in Spotify's future. Earlier this year Sony Music also announced that it has sold 17.2% of its shares in Spotify, yielding a gain for the label of $260 million or more.
Highlights of Spotify's Q1 2018 Breakdown
Revenue and subscriber growth reflected strong performance in its first public quarter, based on Spotify's Q1 2018 quarterly earnings reports posted this past week. Research firm MIDiA provided a few highlights from the reports: 1. Spotify's subscriber count hit 75 million, up 44% from 71 million in Q4 2017. MIDiA expects the company to reach around 82 million by Q2 2018 with paid trials being the number one growth accelerant. 2. Revenues increased by 26% from €902 million in Q1 2017 to €1,139 million this quarter. Premium revenue made up 91% of all revenues. 3. This quarter saw 24.9% in gross margin, up from 11.7% in Q1 2017. Spotify attributes this largely to changes in estimates for rights holder costs. According to MIDiA, the streaming service now has the chance to show how much value it is delivering to traditional rights holders and how it can become an innovative disruptor and force for change.
YouTube Set to Launch New Music Charts in 44 Countries
YouTube will be launching a series of new music charts, which is set to be rolled out initially in 44 countries. The charts will highlight the most "trending" videos, as well as the top songs, music videos, and artists on the platform with "improved" rankings based purely on the number of views - a metric that YouTube believes will reflect the overall success of a video. The information was posted in a recent blog post yesterday afternoon by YouTube Music product manager Chris Clark.
Bloomsbury and Spotify Enter Content Partnership
Bloomsbury Publishing recently entered into a content partnership with Spotify to launch its 33 ⅓ series of short books about popular music onto the platform. With a total of 130 titles as of date, the publishing company ties each book around a single music album, featuring artists like Bjork, J Dilla, and Merle Haggard. "As a die-hard music fan," vice president and head of Spotify Studios and Video, Courtney Holt, stated, "I discovered the 33 ⅓ series many years ago. When I first joined Spotify to think about spoken word and audio content, I knew this would be a perfect partner for Spotify." According to the terms of the deal, each 33 ⅓ story will be made available exclusively on Spotify as an audiobook.
Disney's Streaming Service Expected to Add $6.5 Billion in Revenue by 2020
Disney is exploring opportunities beyond the traditional cable-bundle format as more people are watching TV online. The company has seen falling cable subscriptions from its sports network arm ESPN, and just last month, it launched its $5-a-month sports streaming service, ESPN Plus, entering a new deal with Twitter this month to create Marvel, ABC, and ESPN content on the service. In addition, Disney is planning to buy much of 21st Century Fox, including the Fox television network and the X-Men movie franchise. CEO Bob Iger stated Disney is "very well positioned for future growth" because of its ability to take advantage of such franchises across all businesses and "the unique value proposition" it's creating with direct-to-consumer streaming services. Morgan Stanley analyst Benjamin Swinburne said in a client note that Disney's streaming services could add $6.5 billion to revenue by 2020.
Major Labels, Big Media Create Digital Future Council
Executives at Sony Music, Warner Music, and Universal Music have teamed with media and ad firms like Havas Media, Vice Media, Hearst Digital Media, The Lego Group, and GoDaddy to form a Digital Future Council, a think tank about the integration of media and technology. The Digital Future Council will be launched in June at the Cannes Lions International Festival of Creativity, tackling issues surrounding the impact of blockchain technology on audience interaction, content distribution, and monetization. The think tank is expected to ''ignite meaningful debates and conversations, formulate tangible advice, and promulgate best practices for the global marketing and advertising communities".
YouTube and Vevo Enter New Music Video Deal, Boosting Ad Sales
Google's YouTube and Vevo entered a new deal that will now allow YouTube to sell Vevo's clips directly to advertisers. Previously, the sales force team at Vevo had initially claimed these videos, relegating Google to automated, remnant ad sales. The music video deal is part of a licensing agreement Vevo and YouTube reached late last year, but never announced. This, in turn, will generate higher ad sales for the music videos, presenting an upside for both music label owners at Google and Vevo. In a statement attributed to YouTube chief business officer Robert Kyncl, "The availability of Vevo in Google Preferred enables UMG, Sony and Vevo to participate in YouTube's most premium inventory sold to advertisers. It also increases the sales force deployed against music videos and maximizes revenue for artists and songwriters."
Music Modernization Act May Pose Bad News for Smaller Artists
A recent article by Digital Music News reports how the Mechanical Licensing Coalition (MLC), a government entity that will be created as a result of the Music Modernization Act (MMA), will affect smaller unsigned artists and tech companies by law. Last month, the MMA won unanimous approval in the House, 415-0, gaining support from the tech, songwriting, and publishing communities. With the passing of the MMA, the MLC will collect and distribute mechanical licensing funds from streaming services like Spotify to the proper rights owners. Those works that don't find a match and are unclaimed will be redistributed after three years to a select group of publishers based on market share, leaving unsigned artists and smaller songwriters to receive little to no money off their works. Music licensing expert Dan Bogan suggests rights holders to supply proper ownership data in the hopes of diminishing the chances of works going unclaimed.
Artificial Intelligence to Open Up More Content Monetization Opportunities for Tech Companies
Artificial intelligence may pose new opportunities for content monetization, says executives from Google, IBM, and other tech companies at a media conference on May 8. When considering AI, one must keep in mind of "unlocking dark metadata that hasn't been applied or hasn't been generated yet," said David Clevinger, senior director of product management and strategy for IBM Watson Media. The panel discussed identifying aspects of videos that can turn into a monetization or advertising opportunity. For example, Clevinger pointed out, "if you can identify logos" that are in a video, you can conceivably "digitally insert other logos instead" of the ones that are there. He also suggested taking on a position of "metadata flexibility" when developing AI for an organization, predicting that metadata is likely to become a service solution for the near future.
Facebook Might Go Ad-Free With Subscription Fee
According to a Bloomberg report posted on May 4, Facebook is considering the possibility of offering an ad-free version of the social network, in which users would pay a subscription fee. Plans to create a service like this were initiated before, but after the Cambridge Analytica scandal that resulted in 87 million Facebook users having their data harvested without their consent, the company is planning to strengthen its efforts - although, there is no guarantee the company will be launching the service this year. The company has also been testing payments through WhatsApp in India, and according to CEO Mark Zuckerberg at its F8 developer conference, Facebook may additionally be building a dating service for users.
YouTube Announces 1.8 Billion Monthly Logged-In Users
CEO of YouTube, Susan Wojcicki, recently stated during last Thursday's Brandcast presentation to advertisers, that 1.8 billion registered users watch YouTube videos monthly, not counting anyone who's watching without an account. A total of 1.5 billion users logged in to the service monthly in mid-2017. She noted a few other milestones in the company such as Beyoncé's record-setting 41 million livestream views at Coachella and the "Despacito" music video passing 5 billion views last month.
---
Random Ramblings
Who is Exploration?

Exploration is proud to be the company of choice to administer much of the world's most important media. We rely on advanced technology and a competent, full-time staff of 50+ people to help our clients and partners better control their data and collect their money.

We wrote a free book on how the music business works.

Download our catalog metadata template, which offers the minimum viable data needed to collect publishing royalties.

To see who is collecting your royalties, request a free copyright audit.