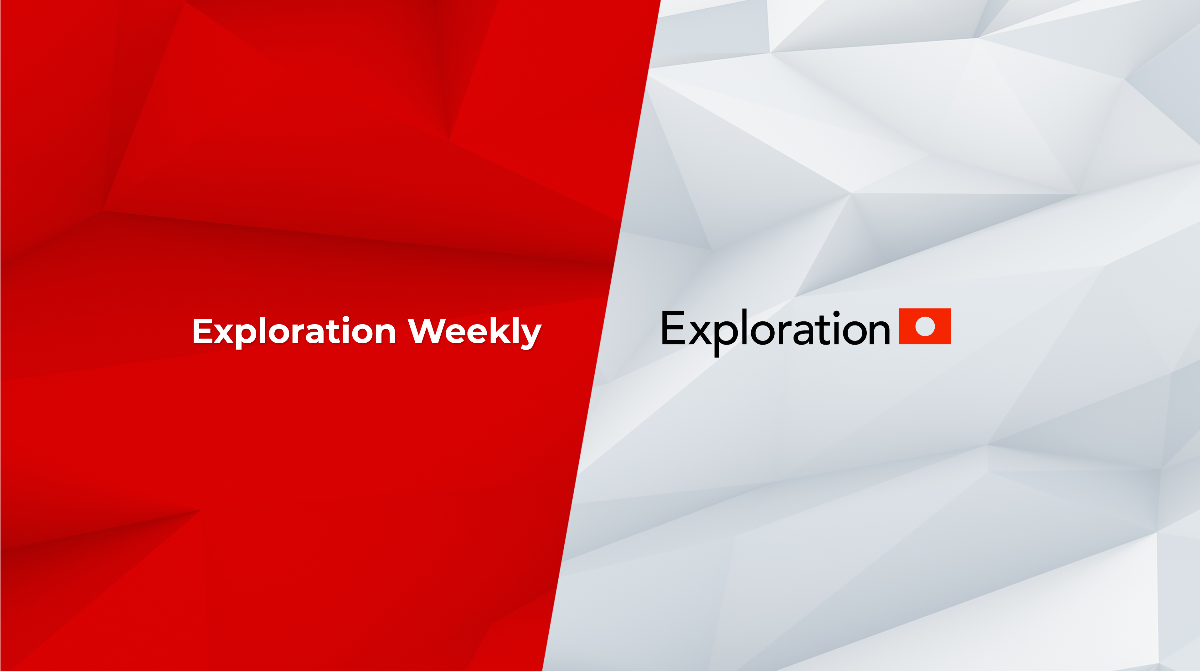 Exploration would like to wish you a warm and happy New Year! We are all so appreciative and grateful for your support this year, and we hope to hear from you as we move into 2023.

If you would like to learn more about our copyright administration services to find you unclaimed royalties, please visit our website or request a copy of our book here:


---
In this newsletter:

The BPI recently released new statistics around album sales in 2022 and announced that new releases accounted for the increasing amount of growth for the vinyl format, marking its continued revival.

In order to ring in 2023, Spotify launched a New Year's Hub for its users to provide a one-stop destination for access to classic party playlists and special takeovers from select musicians like Charli XCX and Rita Ora.

In its Q4 distribution, PPL paid out $52.5 million to 148,000+ performers and recording rights holders, some of which are direct members of PPL or indirect members via collective management organizations.

Now, the details...
---
Exploration Weekly - December 30, 2022
Compiled by Heidi Seo
Vinyl Revival Increasingly Powered by New Releases, Says BPI

According to some end-of-year stats about album sales in 2022 by UK record industry trade body the BPI, new releases accounted for the increasing amount of growth for the vinyl format. Of the ten biggest selling vinyl albums in the UK over the last twelve months, eight were records released this year. Last year only half of the top ten vinyl albums were new releases – and five years ago it was just three. Not particularly rigorous analysis, admittedly, but a nice simple illustration of a definite trend.

Spotify Wants to Help You Ring in 2023 with Its New Year's Hub

Spotify has launched a New Year's Hub to help its users ring in 2023, the streaming service announced on Thursday. The company says the one-stop destination gives users access to classic party playlists and special takeovers from artists like Charli XCX, Rita Ora, N-Dubz and Céline Dion. The company also announced that starting on January 1, users will find content to help them set their resolutions on the app's Home page. Although Spotify didn't provide specifics about what this content will look like, it will likely include things like workout and meditation playlists.

UK Music Licensing Company PPL Pays Out $52.5 Million in Q4 Distribution

UK music licensing company PPL has paid out USD $52.5 million to more than 148,000 performers and recording rights holders in its Q4 distribution. Those payouts made to performers and recording rights holders will be either as direct members of PPL or indirectly through other collective management organizations (CMOs). These monies were collected by PPL for the use of recorded music in the UK and internationally. PPL says that this distribution includes payments for the highest number of performers and recording rights holders ever paid in a quarterly distribution by the music licensing company.

Here's How Sweeping Legal Changes Will Affect Content Creators in 2023

The future of the creator economy ecosystem is difficult to predict, especially following the whirlwind year of events throughout 2022. But we do know activities across the legal sector are poised to bring drastic changes across platforms, creators, and advertisers. The past year brought about changes to internet laws and regulations in the European Union, as well as challenges to laws in the U.S. that will begin to take shape throughout 2023. Additionally, regulatory authorities have continued exercising their control in new and emerging areas, dropping penalties and warnings on both creators and brands. Meanwhile, technological advancements in artificial intelligence (AI) were made available to the masses throughout 2022, raising questions about opportunities and risks for creators and brands alike.

Music Companies Hit Internet Service Operator Altice USA with $1 Billion Copyright Infringement Lawsuit

Internet service operator Altice, which owns the Optimum broadband and cable brand, has become the latest US IP to be hit with a copyright infringement lawsuit alleging multiple incidents of music piracy via its services. Claimed to be one of the "largest connectivity providers in the US", internet provider Altice USA has more than 5 million customers in 21 US states. The lawsuit was filed on Wednesday (December 14) in Texas by a number of rights holders, including BMG, as well as Universal Music, Capitol Records and Concord Music Group. They're suing Optimum's owner over "millions" of alleged infringements of "thousands" of their songs.

New Year, New Live Audio: How the Format Can Pivot in 2023

The live audio boom in lockdown, primarily driven by Clubhouse, inspired many major platforms to develop their own feature. Most notably was Spotify, which acquired Betty Labs and relaunched its Locker Room live audio offering as Spotify Live. But now, Spotify is canceling several live audio shows, including Deux Me After Dark and The Movie Buff. Spotify is not the only platform that has struggled to grow live audio post-lockdown, as consumers' entertainment habits have drastically changed. And as many major tech companies face economic challenges, live audio has quickly gone from the hot new feature to the chopping block. Live audio can still have a future, but it will not look the same as its past.

Random Ramblings

---
Who is Exploration?

Exploration is proud to be the company of choice to administer much of the world's most important media. We rely on advanced technology and a competent, full-time staff of 70+ people to help our clients and partners better control their data and collect their money.

We wrote a free book on how the music business works.

To see who is collecting your royalties, request a free copyright audit.