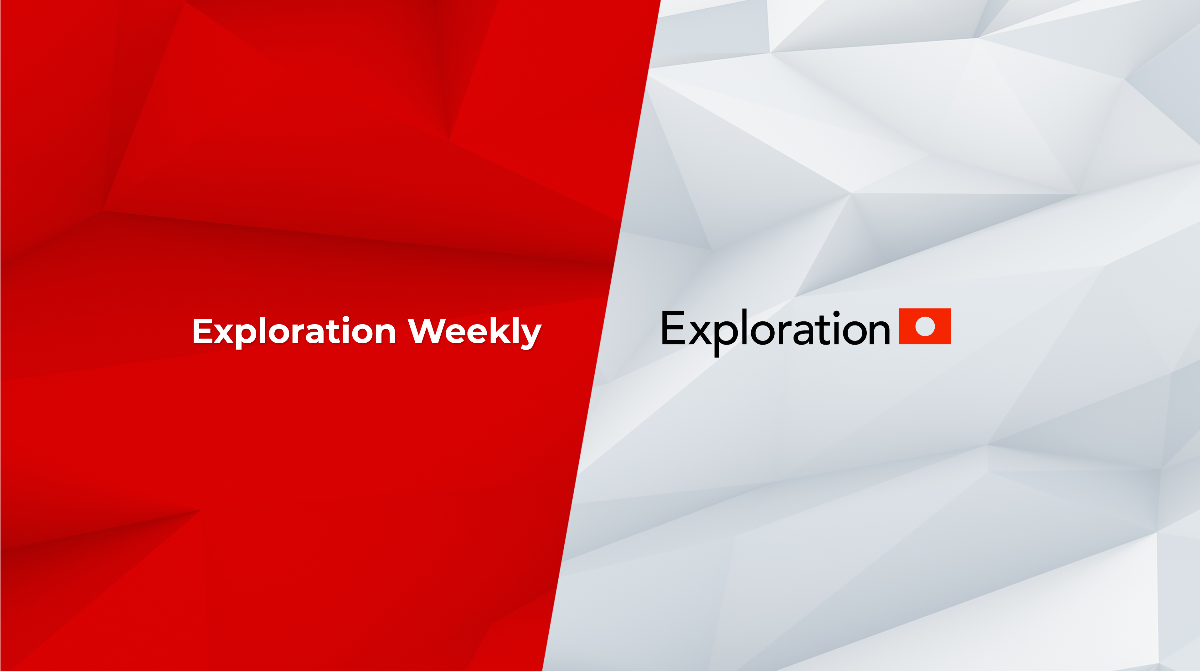 We hope your holidays were healthy and safe! Thank you for reading the Exploration Weekly newsletter for January 2023.

Check out some of our guides on music industry topics at Exploration Learn, or take a look at our "5 Minutes or Less" videos recorded by Exploration COO/Co-Founder Rene Merideth to learn more about copyright administration. for a deep dive into the services we offer.


---
In this newsletter:

The CRB approved the streaming royalty rates for songwriters for the period of Jan 2023 to Dec 2027 last week, setting the headline rate at an increase to 15.1% of revenue in 2023 to 15.2% in 2024 and peaking at 15.35% in 2027.

Record industry trade group BPI reported that 159.3 billion audio streams occurred on digital music platforms in the UK in 2022, up 8.2% year-over-year. Streaming also accounted for 86.1% of recorded music sales last year.

TikTok will now be licensing IMDb data to allow users to search for Film/TV content via a dedicated, in-app page. The feature will first be rolled out to users in the US and the UK.

Now, the details...
---
Exploration Weekly - January 6, 2023
Compiled by Heidi Seo
Songwriters' New Streaming Royalties Approved Before the New Year

On Friday (Dec. 30), the Copyright Royalty Board judges issued their ruling on streaming royalty rates for songwriters for the period of January 2023 to December 2027, upholding a settlement proposed by the National Music Publishers' Association (NMPA), Digital Media Association (DiMA), and Nashville Songwriters' Association International (NSAI) in late August. This ruling sets the rates for Subpart C and D of the five year period known as Phonorecords IV, and it represents a compromise between the music industry and the streaming services, creating certainty around the royalties owed to songwriters for U.S. mechanicals. According to the settlement, the headline rate will increase from 15.1% of revenue in 2023 to 15.2% in 2024 and then up a half a percentage point in each of the remaining three years, peaking at 15.35% in 2027, the final year of the term.

UK Music Consumption Up Again, as British Artists Fill Top Ten of 2022

Music consumption in the UK was up again in 2022 according to record industry trade group BPI in its customary end-of-year stats pack focused on how much music was streamed by and sold to British consumers in the last twelve months. Based on its Official Charts Company data, the BPI reckons that 159.3 billion audio streams occurred on digital music platforms in the UK last year, up 8.2% from 2021. Streaming accounted for 86.1% of recorded music sales last year, and 13.9% came from the sale of downloads, CDs, vinyl and cassettes. Vinyl is now outperforming CDs in revenue terms, but when it comes to units shifted, 11.6 million CDs were sold in the UK last year, compared to 5.5 million vinyl records.

TikTok to License IMDb Data for Feature Targeting Film and TV Content

TikTok is licensing data from IMDb to power a new feature that will make it easier for users to search for content related to a specific film or TV title and see relevant data about the work — such as its cast and release date — on a dedicated, in-app page. The feature, which will first be rolled out to users in the U.S. and the U.K., will allow creators to add a link to the film or TV show referenced in their video. The partnership allows TikTok to lean into its users' existing interests in film and TV content.

Report: SVOD Services to Slow Growth in Original Content Spend

Recent years have been boomtimes for TV production companies, thanks to the emergence of streaming video services and their enormous budgets for commissioning original shows. However, research firm Ampere Analysis reckons that growth will slow considerably this year, if not quite screech to a halt. It has predicted that the big subscription video-on-demand (SVOD) services including Netflix, Disney+ and HBO Max will increase their total content spending by 8% this year. That's down from a 25% estimated increase in 2022.

Now Believe Muscles In on Majors in Germany

According to Believe's calculations based on Top 200 annual chart data from market monitor SNEP, the company says it was the third largest recorded music company in the German music streaming market based on local repertoire in 2022, behind Universal Music and Sony Music in first and second place, respectively. Believe, the France-born distribution and services company (and owner of labels such as Germany-based Nuclear Blast), says that it made its calculation by analyzing market data from GFK for the period between January and June 2022. The company reports that Germany is its second-biggest market, accounting for 15.3% of the publicly-traded company's revenues in the first half of 2022.

The Weeknd's "Blinding Lights" Overtakes Ed Sheeran's "Shape Of You" to Become Spotify's Most-Streamed Track of All Time

The Weeknd's Blinding Lights has topped Ed Sheeran's Shape of You to become Spotify's most-streamed song of all time. The song has so far (as of January 3, 2023) racked up 3.336 billion chart-eligible streams on the music-streaming platform, exceeding 3.334 billion streams for Shape of You. Tones & I's Dance Monkey is at No.3 with 2.538 billion streams, according to Spotify chart data, with Lewis Capaldi's Someone You Loved (2.520bn) and Post Malone's Sunflower (2.419bn) rounding out the Top 5. On YouTube, the music video for Blinding Lights amassed 663 million views as of writing.

Random Ramblings

---
Who is Exploration?

Exploration is proud to be the company of choice to administer much of the world's most important media. We rely on advanced technology and a competent, full-time staff of 70+ people to help our clients and partners better control their data and collect their money.

We wrote a free book on how the music business works.

To see who is collecting your royalties, request a free copyright audit.