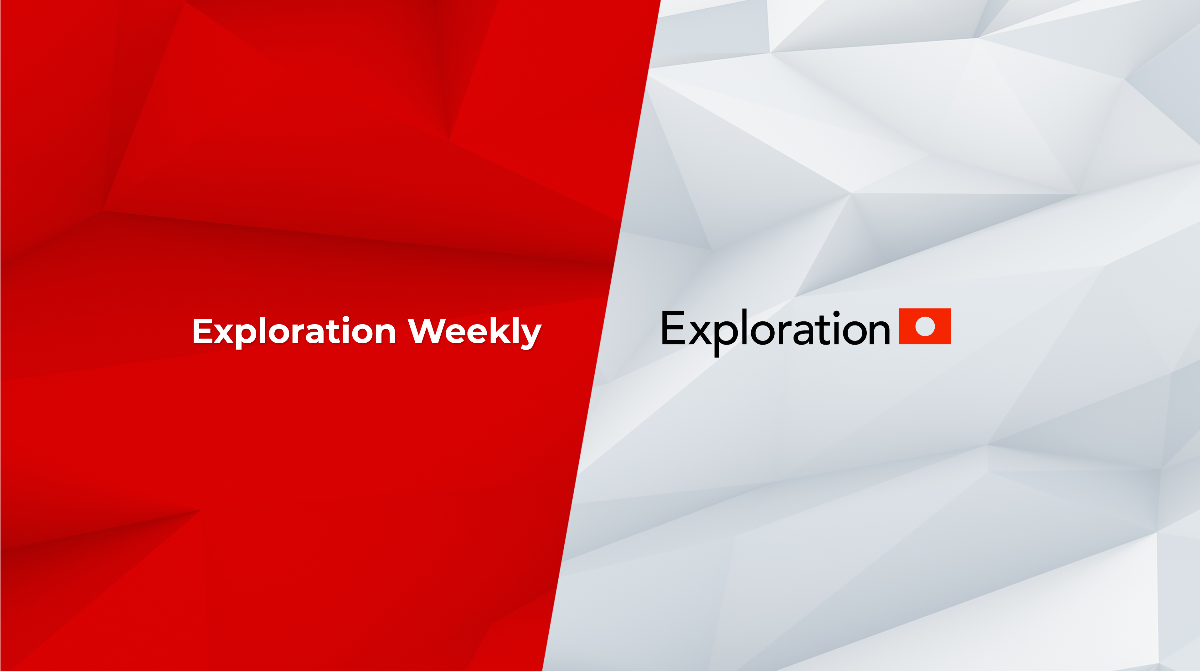 Happy Holidays! We hope you are staying safe and enjoying the holiday.

Exploration provides copyright administration services across multiple platforms to find you unclaimed royalties from around the world. Visit the link here for a deep dive into the services we offer.


---
In this newsletter:

Effective Jan. 1, 2023, the royalty rate for U.S. mechanicals for physical products, permanent downloads, ringtones and music bundles will now be 12 cents per track or 2.31 cents per minute of playing time or fraction thereof. The rate hike was approved recently by the Copyright Royalty Board on Friday Dec. 16.

According to a new report published by MIDiA, record labels were up 14.3% in music industry earnings and publishers were up 21.1%, outperforming labels. Live music revenues also showed dramatic growth post-COVID.

Morgan Stanley sliced its Spotify stock (SPOT) target price from $115 to $105 per share. However, the company still believes that the value of SPOT could potentially increase in the new year.

Now, the details...
---
Exploration Weekly - December 23, 2022
Compiled by Heidi Seo
Songwriters' Royalty Hike for CDs, Vinyl Approved for First Time in Over a Decade

The Copyright Royalty Board on Friday (Dec. 16) accepted a proposed settlement to hike the royalty rate for U.S. mechanicals for physical products (like vinyl records, CDs, cassettes), permanent downloads, ringtones and music bundles. Taking effect on Jan. 1, 2023, as part of Phonorecords IV, songwriters will earn 12 cents per track or 2.31 cents per minute of playing time or fraction thereof, whichever amount is larger for physical products and permanent downloads. This will also include inflation-based adjustments for subsequent years of the rate period, a major change for composers who have historically been locked into stagnant penny rates for sales, despite the increasing cost of living. The new ruling today approves what is known as "Settlement 2," which was formed by the National Music Publishers' Association (NMPA), Nashville Songwriters Association International (NSAI), as well as the major music companies: Universal Music Group, Sony Music Entertainment and Warner Music Group earlier this year.

Music Industry Revenues in Review - What 2022 Tells Us About 2023

In a report by MIDiA, called 'Music industry earnings Q3 2022: Pre-recession growth,' the performance of leading labels, publishers, DSPs, and live companies across the globe were tracked to create a holistic view of how the music business is performing across rights, distribution and live. A few highlights: Record labels were up 14.3%, which is above the 11.8% that MIDiA forecasted at the start of the year. Publishers were up 21.1%, outperforming labels, reflecting factors such as the effect of historical digital royalty settlements, improved shares of streaming revenue (especially non-DSP), and the rebound of traditional performance income. DSPs saw revenue growth of a more modest 6.2%, though this was pulled down by a dramatic slowdown in the Chinese market with Tencent Music Entertainment's revenues flat. Live continued its post-Covid rebound, with dramatic growth, benefiting from the still strong latent demand both from consumers and artists, eager to get touring again.

Morgan Stanley Once Again Reduces Spotify Stock (SPOT) Target Price, This Time to $105 Per Share

In a note to investors, Morgan Stanley announced that it has once again sliced its Spotify stock (NYSE: SPOT) target price, from $115 to $105 per share. For reference, the firm in April reduced the same target from $300 to $225, before SPOT (amid a valuation falloff that affected a number of entertainment and tech stocks) plummeted to a record low of $69.28 in November. Since then, Spotify stock – into which Daniel Ek has poured a substantial sum this year – has rebounded slightly, including to a per-share price of $76.51 when the market closed today. The latter value signifies a roughly 69 percent plunge from 2022's beginning. Notwithstanding these points, Morgan Stanley evidently believes that the value of SPOT could potentially increase in the new year, for the initially noted (decreased) $105 target price reflects an approximately 37 percent upside from Spotify stock's current position.

Amazon Adds Music Videos to Its Fire TV Service in the US

Amazon has announced a deal with Xite to make the latter's catalog of tens of thousands of music videos available for free viewing on its Fire TV service. The feature will offer personalized recommendations based on each viewer's likes and history, although they'll also be able to create their own mixes, and choose from more than 200 curated playlists. It's part of a significant increase in the amount of content available on Fire TV, with Amazon also announcing various deals to bring business, entertainment and gaming news as well as esports content and viral videos. It's also a big deal for Xite, which is also launching 21 linear music video channels on Amazon's separate Freevee streaming service.

YouTube is Expanding Its Audio Tracks to Support Multiple Languages

There are 22 official languages in India, and YouTube is making it easier for viewers to toggle between those tongues. At the Google for India event, the tech giant's video platform announced that it is bringing switchable audio tracks to India, with a specific focus on healthcare videos. Initially, the multilingual audio option will allow users to choose between English, Hindi, Marathi, and Punjabi tracks on certain videos. The goal is to provide more access to reputable health videos. YouTube has also fulfilled that mission by propping up professionals who can counteract the medical misinformation available on the platform.

South Korea Music Revenues Grew by 31.7% in First Half of 2022

Korean creative industry body KOCCA has published its report in the first half of 2022, stating that South Korea's music revenues grew by 31.7% year-on-year according to the report. In percentage growth terms that's behind only films (with sales up 58.1%) but ahead of comics, games, broadcasting, publishing, animation and other creative sectors. The report also found that music export revenues were up 26.2% year-on-year thanks to the continued success of top K-Pop artists internationally, particularly BTS and Blackpink.

Random Ramblings

---
Who is Exploration?

Exploration is proud to be the company of choice to administer much of the world's most important media. We rely on advanced technology and a competent, full-time staff of 70+ people to help our clients and partners better control their data and collect their money.

We wrote a free book on how the music business works.

To see who is collecting your royalties, request a free copyright audit.