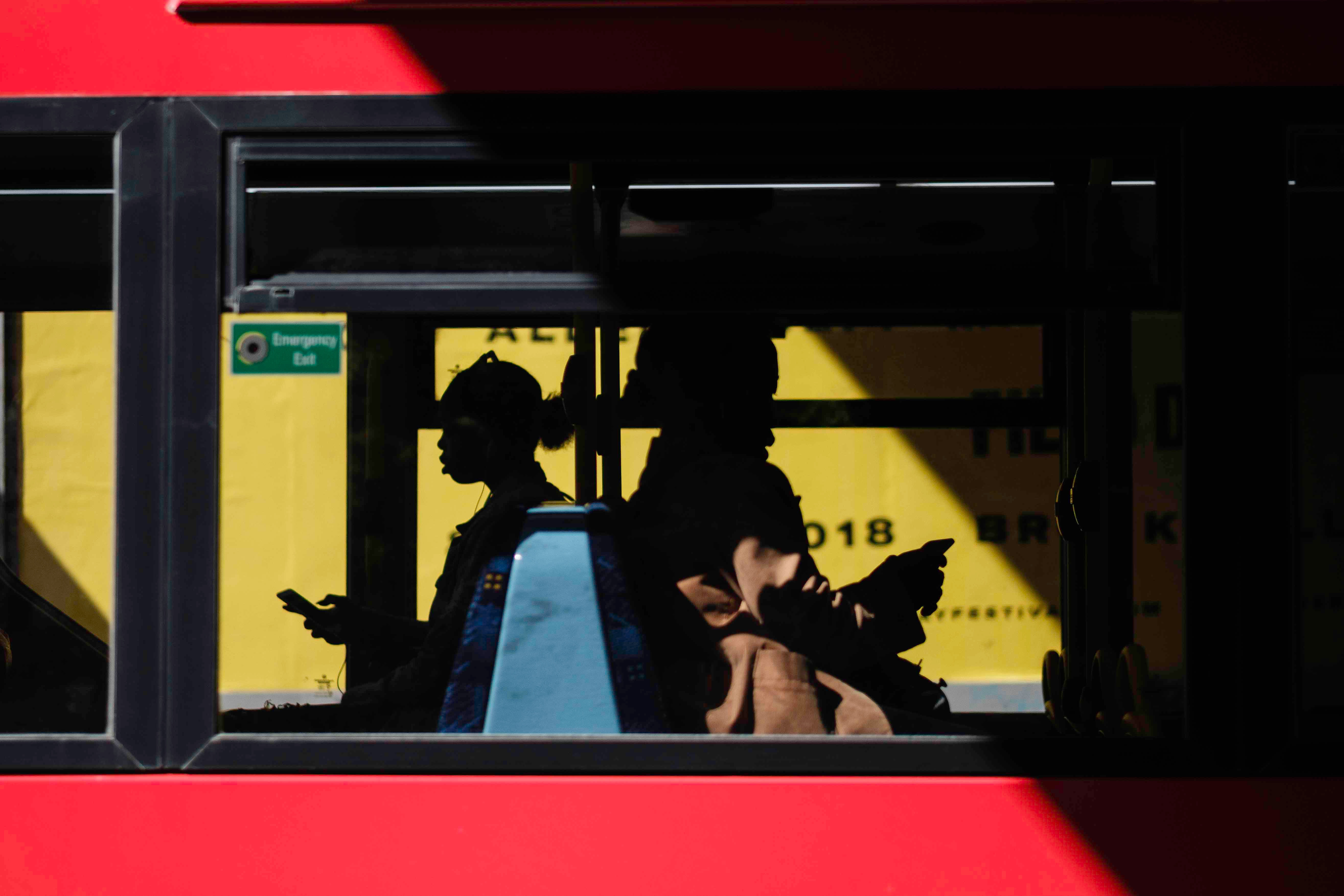 "Music brings a warm glow to my vision, thawing mind and muscle from their endless wintering."
Haruki Murakami, Hard-Boiled Wonderland and the End of the World
---
Spotify is ending beta testing and officially launching its playlist tool that allows indie artists to submit unreleased music directly to Spotify's editorial playlists for consideration. This follows the company's recent move to let newer and independent artists to upload directly to the platform with the integrated use of DistroKid's technology.
SiriusXM's Earnings Report also posted record revenues of $1.5 billion in Q3, up 6% year-on-year due to an uptick of 298,000 new paid subscribers to 33.7 million and a 1% increase in average revenue per user to $13.48. The company's agreement to acquire Pandora Media is expected to close in the first quarter of 2019, according to Chief Executive Officer Jim Meyer.
Over in Congress, a new board of directors is being formed within the next 90 days following the passage of the Music Modernization Act. The seats will expectedly be filled by "business executives and attorneys from publishers, rather than CEOs," says National Music Publishers' Association president/CEO David Israelite. Members will be responsible for building a new collective to streamline the mechanical licensing process for rights holders and digital services like Spotify and Apple Music.
Now, the details...
Compiled by Heidi Seo
---
Exploration Weekly - October 26, 2018
Spotify Officially Launches Playlist Tool for Independent Artists
Spotify's playlist tool is officially launching after a successful beta run that saw over 67,000 artists make use of the feature and more than 10,000 be added to editorial playlists on the platform. It allows artists and labels to submit unreleased music directly to Spotify's editorial team for playlist consideration. "We initially heard about the playlist submission feature from some other artist friends who posted about it on Facebook. Then when we noticed the tool was available on our Spotify for Artists dashboard we hopped right on it," said band member Malachi Graham. "We really weren't sure what would come of it, but we were excited for the chance to get the song out there for consideration without needing to have our own personal connection to a label or Spotify curators." Newer and independent artists also have the ability to upload directly to the platform, as Spotify will work with DistroKid to develop the technology.
SiriusXM Up 6% in Q3 Revenue, Reaching Record $1.5 Billion
In the latest Q3 Earnings Report, SiriusXM saw a 6% year-on-year increase in third quarter revenue, reaching a record $1.5 billion. This was largely in part due to a 5% increase in subscribers and nearly 1% increase in average revenue per user (ARPU) to $13.48. Around 298,000 new paid subscribers were added in Q3 2018 to end of the period with a total of 33.7 million in its total subscriber base. Chief Executive Officer of SiriusXM, Jim Meyer, stated, "We were thrilled this quarter to announce an agreement to acquire Pandora Media, which we expect to close in the first quarter of 2019." Chief Financial Officer, David Frear, added, "On October 9, 2018, we announced a 10% increase in our quarterly dividend payable in November, and our strong capitalization and ample liquidity provide us flexibility to continue investing in our business, make strategic investments and further return capital to stockholders."
The Music Modernization Act Calls Upon Licensing Experts to Fill the Board of Directors
The Music Modernization Act marks the first change to copyright law in two decades. Now, it calls upon the music industry to agree upon a board of directors for a new licensing collective, and it only has less than 90 days. Comprised of 10 music publishers, four songwriters who own their publishing rights, and three non-voting advisers, the board will serve to seek out ways to best build a database that matches compositions to recordings in order to make sure that licensing fees are distributed to the proper rights owners. The collective will also be able to issue a blanket license to digital music services like Spotify and Apple Music, shielding them from copyright infringement going back to 2018. Nominations for the board seats are currently underway.
Sony Turns Down Chance to Submit Concessions to the European Commission
Sony Corporation did not submit any concessions to competition regulators in the European Union after the European Commission's website regarding the $2.3 billion acquisition of EMI Music Publishing was not updated with any filings from Sony's side before the deadline last Friday (October 19). If Sony filed concessions with the EC, the company would have shown a willingness to alter the deal or make certain anti-competitive guarantees. As a result, the EC will decide today (October 26) whether it will launch a full-scale investigation into the buyout, which allows Sony Corp to acquire a further 60% in EMI Music Publishing. Sony's music publishing catalog currently contains 2.16 million songs. If it acquires EMI Music Publishing, that number would grow to 4.21 million.
YouTube CEO Susan Wojcicki Warns Against Controversial Article 13
YouTube CEO Susan Wojcicki updated her quarterly blog for 2018, warning that a piece of controversial copyright legislation, dubbed Article 13, "poses a threat to both your livelihood and your ability to share your voice with the world." Approved back in September, it is currently slated to pass into law by the end of the year, and it increases the responsibilities of platforms in the European Union to police copyright infringement. Platforms in the US, however, are exempt under safe harbor provisions. Wojcicki stated that Article 13 could force companies that host user-generated content to dramatically filter content because the risk of infringement is just too high. This could potentially lead to a massive shutdown of millions of channels in the EU, according to the executive, posing a threat to the traffic of all creators globally.
YouTube Increases Accuracy of Monetization Icons by 10%
In continuation to the blog post by YouTube CEO Susan Wojcicki, an update in the company's monetization systems this quarter improved the accuracy of monetization icons by 10%. Content-flagging technology resulted in 30% fewer videos deemed advertiser-unfriendly. The update also mentioned a pilot test for a new upload flow called Self Certification, which asks creators to truthfully evaluate the ad-friendliness of their videos to increase accuracy and clarity with respect to monetization and reduce flip-flopping monetization decisions. Read the full blog post here.
Nicki Minaj Sued Over Uncleared Sample by Tracy Chapman
Nicki Minaj has been sued by Tracy Chapman, after an uncleared sample on a track was leaked to a US radio DJ and subsequently played on air. Fans then grabbed the track from the broadcast and shared it online. Minaj's track is called "Sorry," and the sample comes from Chapman's 1988 song "Baby Can I Hold You." In August, Minaj tweeted to her followers whether she should delay the release of her album to negotiate a deal with Chapman's team, or if she should release the album without the offending track. The album was released excluding the track, but radio DJ Funkmaster Flex ended up receiving the song. Attorneys for Chapman wrote, "This action is necessary to redress [Minaj's] disregard and wilful infringement of Chapman's rights under the Copyright Act, and to ensure that her misconduct is not repeated." The lawsuit seeks to stop further distribution of "Sorry" and to request damages and any profits made through the airing of the record.
Recording Academy Members Discuss Legislative Issues on District Advocate Day
More than 1,500 members of the Recording Academy will participate in District Advocate Day on Wednesday October 24, the largest grassroots initiative for music in the nation. Members, including songwriters, performers,musicians, and producers throughout the music industry will meet with members of Congress in their home districts to discuss upcoming legislative issues, such as protecting music creators in international trade deals, ensuring independent creators have an efficient means to enforce copyright, and modernizing the copyright office. The Recording Academy will also hold conversations around funding for the National Endowment of the Art and music education and resolving issues around FM radio royalties. The move comes around two weeks after the passage of the Music Modernization Act (MMA).
Spotify's Share Price Down 25% in Less Than Three Months
Spotify's share price has tumbled down by close to 25%, following its late July peak of $196.28 per share with a market cap in excess of $35 billion. Spotify's valuation is now below where it stood when it initially landed on the New York Stock Exchange (NYSE) on April 3. At the close of the NYSE on Wednesday October 24, Spotify's share price was at $146.32 with a market cap of $26.1 billion. From its $35 billion+ market cap in late July, the company has seen just over $9 billion wiped off its public valuation. Analyst Benjamin Swinburne took an optimistic view by stating the company maintained an Overweight rating of a $225 price target, noting its potential in territories like Mexico, Brazil, and India where they can potentially obtain the local licensing rights. He also suggested that Spotify could improve its margins with the major record companies over re-negotiations next year.
Facebook Launches New Music Products on Wednesday
Facebook has launched a throng of music products this past week, including features like Music on Facebook Stories and an expansion of Lip Sync Live, as well as a forthcoming option to add songs to a personal profile. The new music section on the profile will be pinned to the top of pages so that friends and followers will more easily see them. The track selections will visually showcase the artist and the track by playing a portion of the song with an accompanying video featuring photos of the artists and album art. It will also allow users to add the song to their own profile or direct them to visit the artists' Facebook Page.
SAG-AFTRA Reaches a Streaming Royalty Deal with Major Labels
SAG-AFTRA's National Board received a tentative agreement made between SAG-AFTRA and major labels like Warner Bros. Records, Atlantic Recording Corporation, Sony Music Entertainment, and Universal Music Group Recordings. The three-year agreement is a successor contract to the existing SAG-AFTRA National Code of Fair Practice for Sound Recordings, and it includes annual minimum wage increases and increased contribution to health and retirement plans. The National Board is yet to confirm the new deal, which is retroactive effective Jan. 1, 2018 and expires Dec. 31, 2020.
Indian Music Industry Expected to Become a Top 10 Music Market by 2022
According to the Vision 2022 report by industry body IMI in association with a group of other bodies, India is pitched to become one of the top 10 music markets in the world by 2022. As a reference, the IFPI placed India 19th by overall trade value in 2017. Some key points, which came from a "C-Suite Panel" featuring Times, Zee Music, Saregama, Tips Industries, Sony Music and Universal Music, showed "the number of unique users of music on Indian streaming platforms is close to around 18 million with monthly streams crossing 4 billion." It further explained, "In 2017, the average smartphone data consumed per month in India was 1GB. It is currently 13GB and is expected to climb to 30GB next year, of which music or video consumptions will be 65%."
---
Random Ramblings
Who is Exploration?

Exploration is proud to be the company of choice to administer much of the world's most important media. We rely on advanced technology and a competent, full-time staff of 50+ people to help our clients and partners better control their data and collect their money.

We wrote a free book on how the music business works.

Download our catalog metadata template, which offers the minimum viable data needed to collect publishing royalties.

To see who is collecting your royalties, request a free copyright audit.