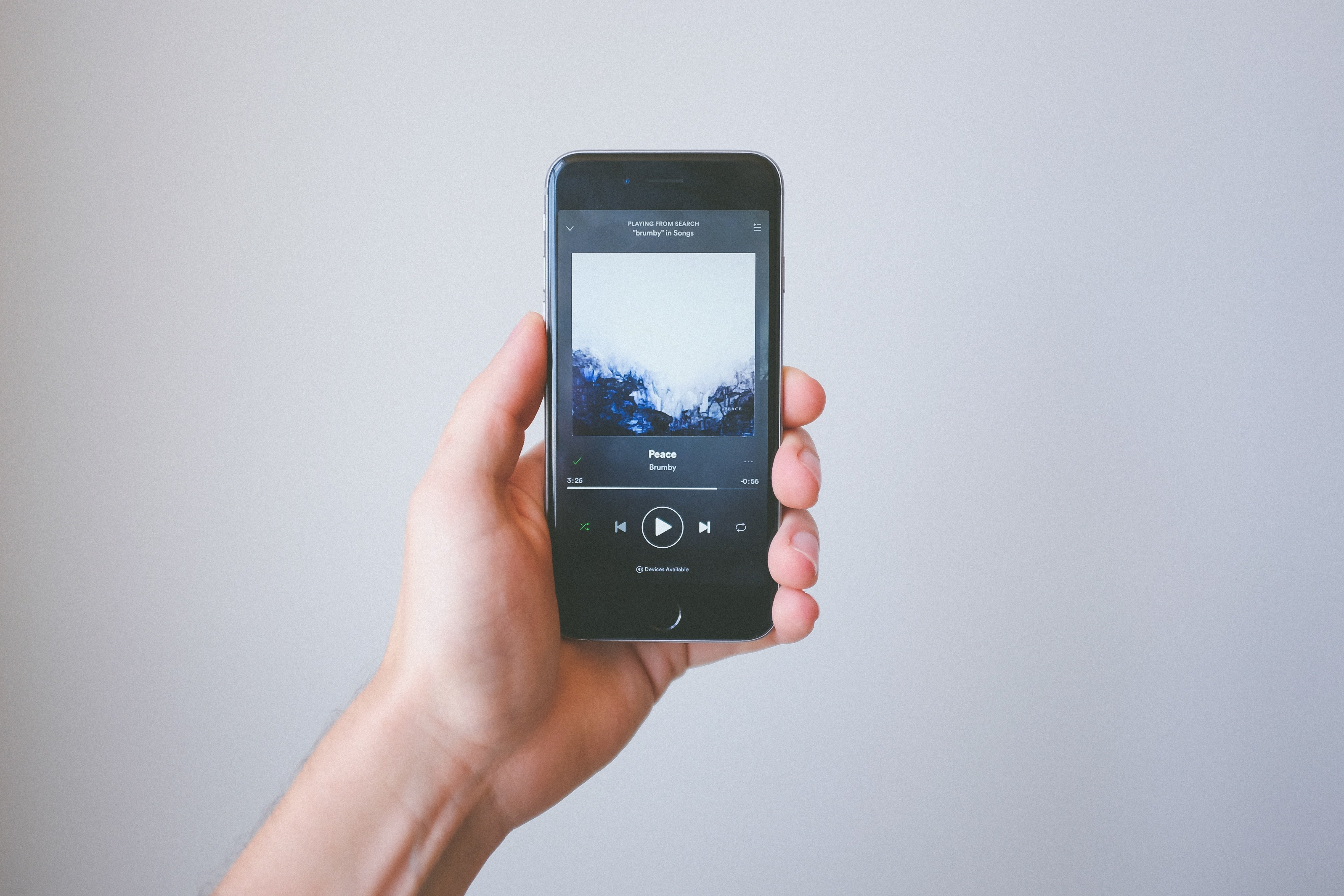 "Healthy curiosity is a great key in innovation."
Ifeanyi Enoch Onuoha
---
The technology and music industries were both witness to a slew of deals and partnerships this week. Apple recently acquired analytics platform Asaii, as well as hired the founders to join their company, in a deal that is estimated to be "worth less than $100 million," subsequently upping Apple Music's leverage to better access of streaming data, and simultaneously coining the term "acqui-hire" as a result of the deal.
Spotify also recently made a "passive minority investment" in music distribution service and aggregator DistroKid for integration with its online dashboard Spotify for Artists. Not only will musicians be allowed to upload their music directly to the platform, but it will further give them ability to distribute elsewhere on other services through DistroKid.
Two new partnerships also emerged from this week's events: YouTube and Eventbrite partnered up to allow certified artists who have Official Artist Channels to sell concert tickets on music videos and list live performances automatically. This will allow YouTube to cover more than 70% of the US ticketing market. Secondly, SoundCloud CEO Kerry Trainor announced in Amsterdam that the service will now be partnering with DJ software applications Native Instruments, Serato, and more to boost more success for indie artists and producers by allowing them to stream and mix SoundCloud's song catalog in real-time. This comes after their recent move to provide direct monetization for creators with more than 5,000 plays in the past month.
Now, the details...
Compiled by Heidi Seo
---
Exploration Weekly - October 19, 2018
Apple "Aqui-Hires" Analytics Platform Asaii
The deal between Apple and music analytics startup Asaii appears to be something of an "acqui-hire," which means specific individuals move over to a larger company. The news arrives three weeks after Apple bought out Shazam for $400 million. Asaii provides analytics for both streaming and social media from digital platforms like Spotify, SoundCloud, Twitter, and Facebook. It lets users compare daily, weekly, and total play counts of tracks across multiple artists. The acquisition is said to be "worth less than $100 million," according to Axios, and has been confirmed by multiple further sources. Warner Music Group is also said to have acquired Sodatone, a rival of Asaii, for an undisclosed fee this past March.
Spotify Buys Minor Stake in DistroKid, Letting Artists Upload on Multiple Platforms
Spotify has bought a minority stake in music distribution service DistroKid this past week. The size of the stake has not been confirmed yet. According to the company, the "passive minority investment" will upgrade its Spotify for Artists service to include an integration with DistroKid, allowing artists to upload content across other platforms. Based on the terms of the deal, DistroKid will remain independent, which means it will not share confidential information to Spotify or any digital service provider for that matter. Spotify for Artists is an online dashboard for musicians and management teams to gain insights about fans. It also serves as the spot where artists can upload their music directly to the platform, an announcement the streaming service made last month. DistroKid's integration complements this feature by allowing artists to upload elsewhere as well. Spotify has not yet confirmed when it will all go live, but that it would be in the "near future."
YouTube Allows Users to Buy Concert Tickets on Music Videos in New Partnership with Eventbrite
YouTube and Eventbrite have partnered together, extending YouTube's ticketing initiative (it kicked off a similar deal with Ticketmaster in November 2017). Now thousands of musicians who have YouTube Official Artist Channels can automatically list live performances and sell tickets for the US venues and festivals that use Eventbrite as their ticketing partner. With the two deals combined, YouTube will be able to cover more than 70% of the US ticketing market. In an announcement, YouTube responded by saying, "We'll continue to add new artists and venues of all sizes to our list in North America as well as expand globally." Users can now find an Eventbrite-fed "On Tour" section below the video listing live music performances throughout the US. There will be a "Tickets" button, allowing fans to purchase tickets directly from Eventbrite. The ticketing company has more than 50 distribution partners including Spotify, Facebook, and Instagram.
US Copyright Office Publishes Notice of Inquiry to Improve Copyright Registration Process
The US Copyright Office sent out a notice of inquiry to the public this week to request any written comments on how to improve regulations and practices related to the registration of copyright claims in the digital age. The Office is planning to replace the current electronic system (eCO) with a more modernized solution that will improve user experience, increase Office efficiency, and decrease processing times. As a result, the Office's registration services will undergo several legal and policy changes to meet the demands of those who create works and those who use these works. Instructions on how to submit a comment and view the notice of inquiry can be found here. Written comments must be received no later than January 15, 2019 at 11:59 PM (ET).
Study Reveals Music Industry is Losing $2.65 Billion a Year From Businesses Streaming Music Without a Proper License
According to a study held by Nielsen Music and commissioned by B2B licensing service Soundtrack Your Brand, the music industry is losing around $2.65 billion a year from businesses who don't properly use streaming music services. The study interviewed 5,000 small business owners across seven markets - the US, UK, Sweden, Spain, Italy, Germany, and France. Nielsen Music estimated that 21.3 million out of 29.4 million small businesses use consumer music services instead of obtaining business streaming licenses, causing rights holders to lose out on average $11.96 per month when businesses use a free personal streaming music service, and $8.33 per month when they subscribe to a music service. Only 17% of those surveyed have the proper licenses. Soundtrack Your Brand's co-founder Andreas Liffgarden pointed to a "lack of innovation" and a lack of education about B2B streaming services among small businesses that may be the cause of this statistic, appearing to be the most rampant in Spain and in the US.
SoundCloud Partners with DJ Applications to Launch Real-Time Streaming and Mixing for Creators
In an announcement made at the Amsterdam Dance Event by SoundCloud CEO Kerry Trainor, SoundCloud will now be partnering with a slew of DJ performance applications to help support indie artists and producers. This follows their recent move to invite creators with more than 5,000 plays in the past month to monetize their content. Now, in order to make it easier for producers and artists to create and upload new works on the fly, SoundCloud will partner with apps like Native Instruments, Serato, and Virtual DJ, allowing, for example, DJs to stream and mix SoundCloud's nearly 200 million song catalog in real time. Integrations are set to roll out in the next few months and will be available to all paid Go+ users. The streaming service also unveiled lossless streaming high-quality audio on its paid Go+ service.
NMPA and RIAA Call On the American Law Institute to Reject Restatements of Copyright Law
Music organizations NMPA and the RIAA have written a full letter to the American Law Institute Council to reject its Restatement of copyright law, calling it "regressive" and "too extreme". They argue that the Restatement reinterprets existing copyright law "in a manner that harms creators and walks back the great strides that have recently been made." Claiming the Restatement was decided by "extremist anti-copyright lawyers," NMPA president and CEO David Israelite stated, "This thinly-veiled attempt to subvert the law and undermine creators must be stopped." The American Law Institute, or ALI, is an independent organization that produces and publishes scholarly books like "Restatements of the Law" intended to guide judges when making court decisions in different states. Find the NMPA/RIAA letter in full here.
Universal Music Group Enters Multi-Year Direct Licensing Deal with Mixcloud
Universal Music Group and audio streaming platform Mixcloud has entered a global multi-year direct licensing deal, which lets UMG artists get paid for their works on Mixcloud's advertising-supported and future subscription services. Japan and China will not be included in the deal, but it will include retrospective payment for previous uses of Universal repertoire that were not covered by its existing deals with collecting societies. Mixcloud has attracted a large following among EDM fans, artists, and producers, and is often touted as a rival to SoundCloud. The company has struck licensing deals with Warner Music as well, and is said to be discussing future deals with Sony Music and Merlin - leading sources to believe it will be launching a full "premium" subscription service in the near future. Mixcloud currently only offers an ad-free subscription tier costing £4.99 a month ($6.50). It also has agreements already in place with collecting societies PRS for Music and SACEM and PROs ASCAP, BMI, and SESAC.
Tencent Music Reportedly Holding Off IPO for Another Week
Tencent Music Entertainment, which currently runs the four top mobile music apps in China, reportedly will be delaying its IPO until at least November following major losses seen in the stock market this past week. According to The Journal, the date will be pushed back for another week after the expected October 22 date. The company plans to raise roughly $2 billion, taking the lead as the second largest IPO by a Chinese company in the US this year. The first was video streaming company iQiyi at $2.4 billion.
Ed Sheeran's "Thinking Out Loud" Song-Theft Case Debates Appeals Court Judgement in "Stairway To Heaven" Dispute
In 2016, Ed Sheeran was sued in the US for allegedly ripping off Marvin Gaye's "Let's Get It On" by the heirs of co-writer Ed Townsend in his hit "Thinking Out Loud", and it has been continuing ever since. However, last month's appeals court judgement in the "Stairway To Heaven" case raises arguments from both sides. Sheeran's lawyers are optimistic in that Led Zeppelin's success in the case reaffirms copyright protection for works submitted to America's Copyright Office. This means the sheet music for "Let's Get It On," not the sound recording, can only be protected, since it was submitted when the copyright was registered. However, the Ninth Circuit appeals court overturned the ruling in the "Stairway" action, meaning it will be put to trial again for further investigation. The Townsend side believes that this could allow the jury to hear the recorded copy before making a final decision. The judge is now yet to respond, and copyright protection around particular elements of a song is expected to be clarified as a result of this legal dispute in the US.
---
Random Ramblings
Who is Exploration?

Exploration is proud to be the company of choice to administer much of the world's most important media. We rely on advanced technology and a competent, full-time staff of 50+ people to help our clients and partners better control their data and collect their money.

We wrote a free book on how the music business works.

Download our catalog metadata template, which offers the minimum viable data needed to collect publishing royalties.

To see who is collecting your royalties, request a free copyright audit.