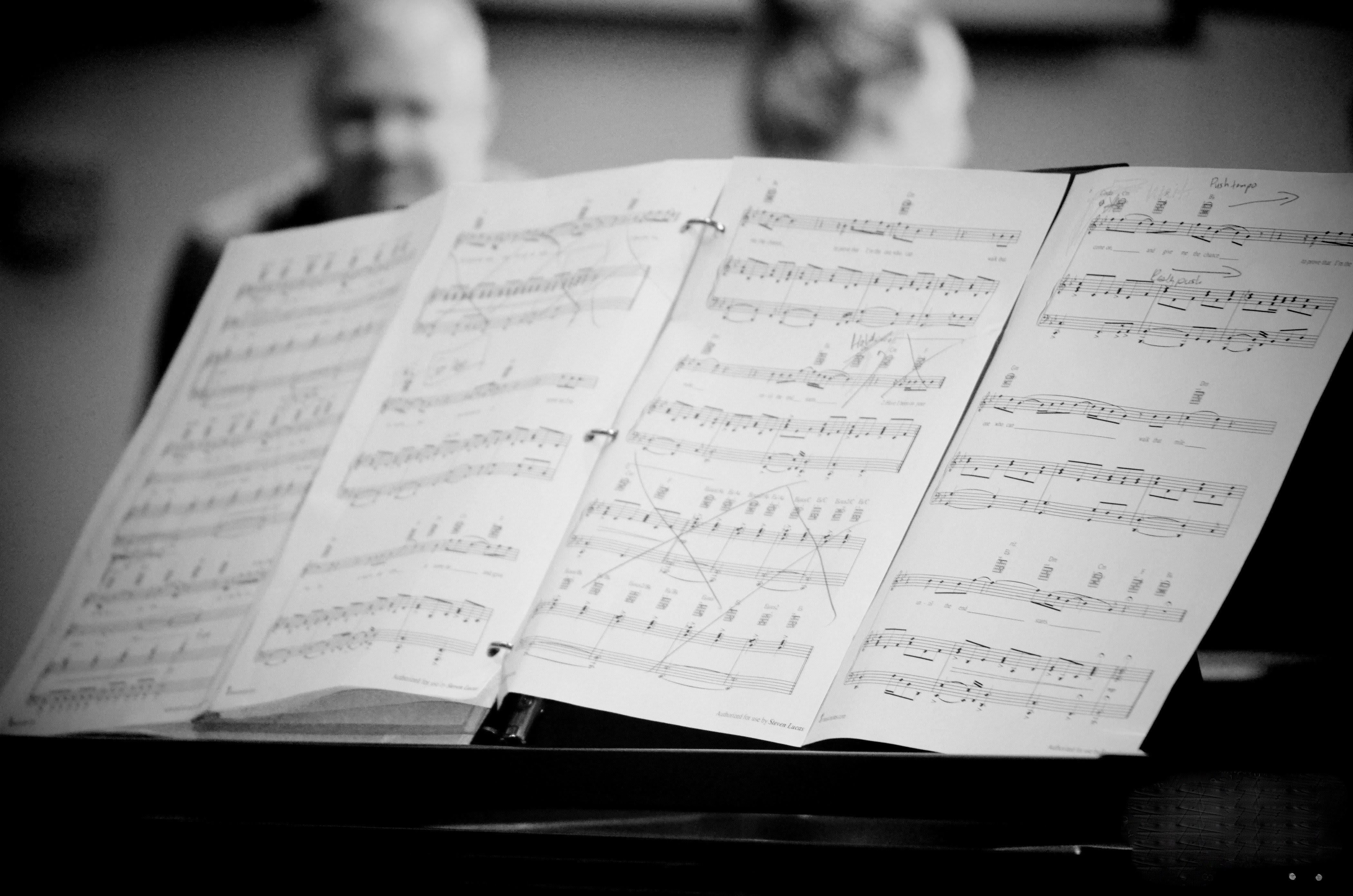 "If Music is a Place -- then Jazz is the City, Folk is the Wilderness, Rock is the Road, Classical is a Temple."
Vera Nazarian
---
Today's news highlights the European Commission's recent decision to greenlight Sony's deal to completely acquire EMI Music Publishing for a total valuation of $4.75 billion. The deal does not raise any competition concerns, says the press release sent out by the EC this week. However, European trade body IMPALA strongly disagrees, and believes the deal "sends an alarming message to independent businesses in all sectors, not just music."
SoundCloud was also under stress this past week after it faced criticism from an article on The Verge regarding the terms around its Premier contracts. The agreements stated artists were not able to pursue legal action for disputes with SoundCloud, which the company quickly called "outdated" and as a result, removed from the contract, saying that it was only put in there because it was originally for invite-only artists. These amendments will be sent out via email for clarification to notify users.
Spotify has also announced yet another integration deal this week. Master account holders in the US that are subscribed to the Premium for Family plan will be able to receive a free Google Home Mini device until the end of this year, following a partnership that was announced on Halloween between Google Home and Spotify. The arrangement is said to bolster efforts for both Spotify in developing its physical product and Google's YouTube in pushing its subscription streaming service.
Now, the details...
Compiled by Heidi Seo
---
Exploration Weekly - November 02, 2018
European Commission Approves Sony's EMI Music Publishing Takeover
The European Commission granted approval to Sony Corp.'s plan to take over as sole owner of EMI Music Publishing this week, subsequently acquiring the shares of Mubadala Investment Company and its consortium partners. According to sources, "the Commission concluded that the transaction would raise no competition concerns in any of the affected markets," leading European independent labels, publishers and trade group like IMPALA to retaliate in strong disagreement. "This goes against the regulator's own precedents," said IMPALA's executive chair Helen Smith in a statement, "It is a poor advert for European merger control and sends an alarming message to independent businesses in all sectors, not just music." However, the press release issued by the EU wrote that it "raises no competition concerns, in particular, as it will not increase Sony's market power vis-a-vis online platforms; because it doesn't lead to any increase in market share."
SoundCloud Revises "Outdated" Premier Contract in Response to Criticism
Berlin-based platform SoundCloud faced recent criticism over an "outdated" agreement contract with artists signed up to its Premier monetization program this past week. This followed after the streaming service expanded SoundCloud Premier from invite-only to hundreds of thousands of users earlier in October. According to the Verge, the terms of the contract said that an artist would not be able to pursue legal recourse for disputes with the platform under a "covenant not to sue". In response, SoundCloud published a blog post on October 29, stating that it was originally part of the invite-only agreement, and as such, amended the language in its agreement contract by removing the "covenant not to sue." The company will notify existing Premier members with an updated contract via email.
Spotify Partners with Google Home
Spotify announced on Wednesday October 31 that it will be partnering with Google Home, offering master account holders in the US with Premium for Family plans free Google Home Mini devices from November 1 through December 31. The new promotion is a $49 value and is an integration deal out of many that Spotify has been pushing as of late. Spotify family members will be identified separately and offered a distinct and personalized experience via the smart speakers' Voice Match function. Other partnerships with Google include deals with Waze and Google Maps. The company also partnered with Samsung this summer as well. The device is available at spotify.com/us/family.
Apple Considering Investing in Bankrupted iHeartMedia
Apple may potentially explore a "tie-up" with iHeartMedia, according to sources speaking with the Financial Times. This may increase the success of its streaming music service, Apple Music and its embedded radio station Beats 1. iHeartMedia has been financially struggling for some time now. It is currently $20 billion in debt and it has filed for bankruptcy protection last March. As a result, iHeart creditors have reached out to potential investors, and by the end of November, the company will present its reorganization plan at a bankruptcy court. Sources state that it is pushing for Apple to take a sizable equity stake worth tens of millions of dollars. Another source claims that Apple could instead enter into a multi-million dollar marketing partnership in order to save it from directly investing into a financially struggling company. Both parties have not commented on the report.
Sony Forecasts Increase in Revenue Despite Q2 Decline
Sony's fiscal second quarter reports ending Sept 30 showed a slight decrease in revenue, but forecasts for the rest of the year are positive. Due to mandated changes in accounting procedures during the quarter, the company saw a 3.1% decline within music and mobile video games from the operating income the second quarter of the prior year. Revenue was down 1.3% from 206.57 billion yen ($1.861 billion) as well. Within its music operations, music publishing garnered 40.9 billion yen in revenue ($371.05 million), up 12.5% from the 36.36 billion yen ($327.6 million) produced in the first half of the previous year. Streaming made up a whopping 53.3% of digital revenue for Q2 2018. With the recent buyout of EMI Music Publishing, Sony forecasts approximately 820 billion yen ($7.35 billion) in revenue and 230 billion yen ($20.06 billion) in operating income for the next half of the year within its music and visual media segments.
Spotify Now Has 87 Million Paid Subscribers
Spotify's third quarter earnings report announced today that the streaming service is up to 87 million paid subscribers, up 40%, and its total number of users is up 28% to 191 million. The company forecasts that it will reach 93 to 96 million paid subscribers by the fourth quarter, while total monthly users will be between 199 to 206 million. Apple Music recently announced 43.5 million paid subscribers globally, and claims to have surpassed Spotify in the US. Spotify's Q3 revenue rose 31% year-over-year to $1.54 billion, and its ad-supported revenue rose 28% to $162 million. Operating loss was $6.8 million, up 92%. A majority of the revenue came from premium subscriptions while a smaller percentage is from its ad-supported service.
UK Music Exports Up 7%, According to Reports
UK Music's annual "Measuring Music" report showed positive signs of growth in the British music industry, particularly in exports for 2017. Music's contribution to the UK economy (the "gross value added") was up 2% year-over-year to £4.5 billion ($5.8 billion). Exports, on the other hand, were up 7% to £2.6 billion ($3.3 billion). A bulk of that economic contribution - £2 billion - came from the businesses and projects of musicians, composers, songwriters, and lyricists, which increased by 1%. The contribution of record companies were up 9% to £700 million and music publishing up 7% to £505 million. Live music accounted for just under £1 billion. Employment in the UK music industry was also up by 3% to 145,815 estimated people. Michael Dugher, UK Music's chief executive, mentioned the importance of the new European Copyright Directive, which would help creators earn a proper living from their work by increasing protections for music makers.
Led Zeppelin Urges Ninth Circuit to Reconsider Overturning of "Stairway To Heaven" Song-Theft Case
Led Zeppelin's legal team is requesting the Ninth Circuit appeals court to reconsider the recent ruling to overturn the "Stairway To Heaven" song-theft case "en banc" - meaning all judges of the court take part rather than just a panel of three. The rock band was sued by the estate of songwriter Randy Wolfe, a lawsuit they ultimately won in June 2016 with the jury confirming "Stairway" was not sufficiently similar to Wolfe's song "Taurus." Wolfe's estate appealed the ruling last year, and just this past month, the Ninth Circuit decided it would overturn the original judgment and force a retrial. The band's lawyers argue that by overturning, the appeals court could upset the "delicate balance" between copyright protection and the freedom on music creators to employ common techniques and musical elements when songwriting. The Ninth Circuit is yet to respond.
---
Random Ramblings
Who is Exploration?

Exploration is proud to be the company of choice to administer much of the world's most important media. We rely on advanced technology and a competent, full-time staff of 50+ people to help our clients and partners better control their data and collect their money.

We wrote a free book on how the music business works.

Download our catalog metadata template, which offers the minimum viable data needed to collect publishing royalties.

To see who is collecting your royalties, request a free copyright audit.