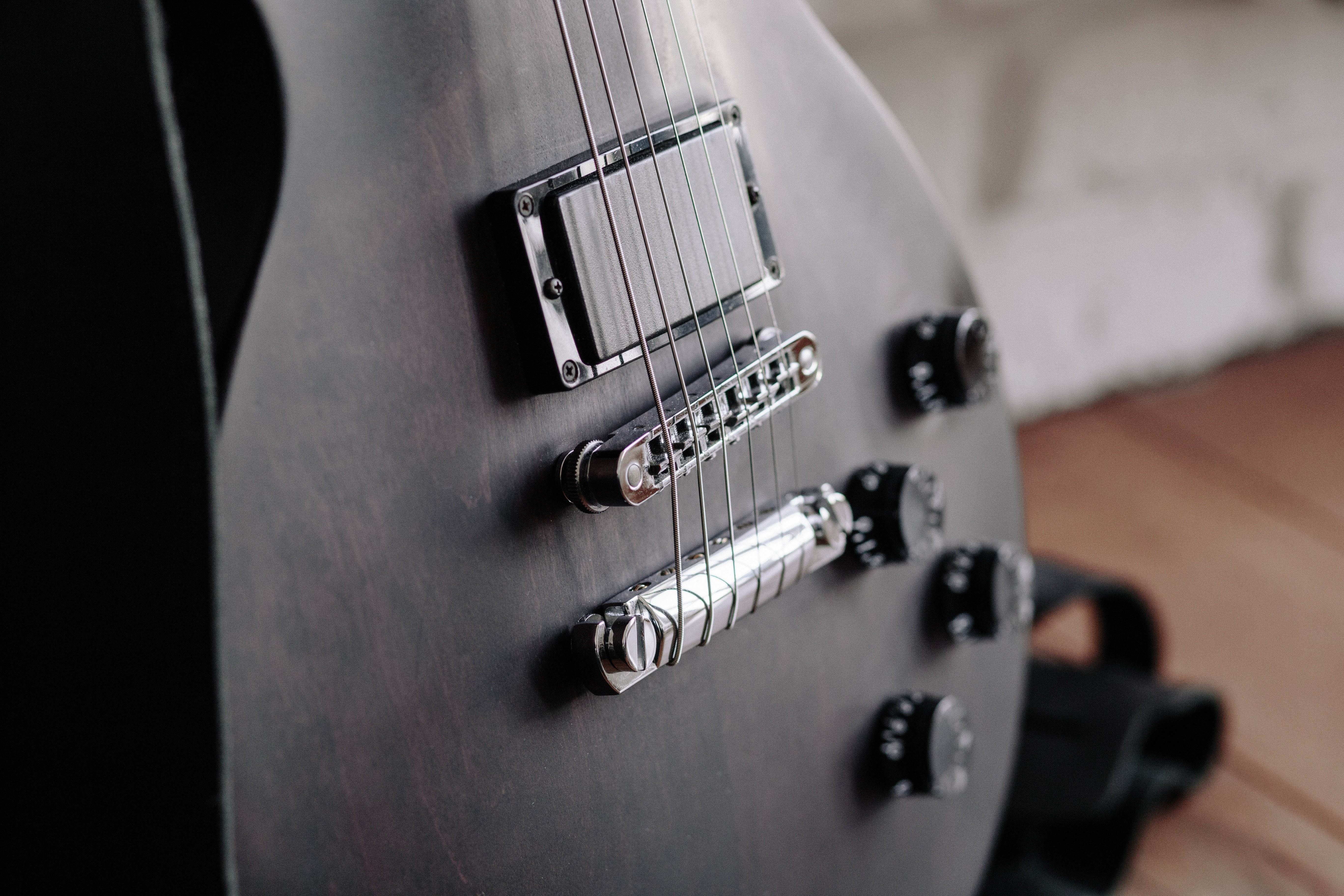 "Thinking of a series of dreams
Where the time and the tempo fly
And there's no exit in any direction
'Cept the one that you can't see with your eyes"
Bob Dylan
---
Spotify's slew of newly launched features and tools saw another addition this week: this time, insights and data will be provided for music publishers in the form of an analytics tool, the first of which has been released by a digital service provider. Streaming statistics will be tracked, publishers will be enabled to see how a song is doing on a playlist, and they will have a way to export metadata to an internal system.
In other news, Apple Music announced a "Preferred Distribution Program," listing CD Baby, The Orchard, and Kontor New Media as its top 3 "Preferred Plus" distributors at the moment of launch, meaning they are expected to deliver 40,000 songs per quarter, have a low rejection rate, and offer advanced customer features. The three tiers within the program include Preferred Plus, Preferred, and Approved.
Another interesting insight to note is YouTube's recent report that it has paid out over $3 billion in ad revenue to rights holders through its digital fingerprinting system, Content ID. According to the How Google Fights Piracy report, this number is up from $2 billion in 2016. The tech company has reportedly invested $100 million to date in Content ID's staffing and digital infrastructure, up from $60 million two years ago.
Now, the details...
Compiled by Heidi Seo
---
Exploration Weekly - November 09, 2018
Spotify Beta-Launches Analytics Tool for Music Publishers
Spotify launched the first analytics tool by a digital service provider this week, which aims at music publishers to help them track daily streaming statistics and data across all songwriters on their roster. The new feature is available in limited beta, and was built in collaboration with partners, including BMG and Reservoir. Spotify says it is designed to offer value across publishers' responsibilities, from A&R to administration. The new tool will also offer insights into streams by song, songwriter, and recording, how songs are doing on playlists, a way to see all different song versions, and a way to export metadata to an internal system for further archiving and analysis. The streaming service recently launched a playlist submission tool, a direct upload feature, and plans to offer tools for cross-platform distribution via DistroKid. It also displays songwriter credits via its Secret Genius program.
Apple Music Unveils New Preferred Distributor Program
Apple Music has announced an "Apple Preferred Distribution Program," a three-tier system of approved distributors. On the list, CD Baby, Sony Music's The Orchard, and German company Kontor New Media are given the top "Preferred Plus" status at launch. The three tiers include Preferred Plus, Preferred, and Approved. Each level is distinguished by number of tracks distributed to Apple Music each quarter, the quality of service offered to users, and the number of rejections that occur when music is pushed into the system. The top-level distributors must deliver 40,000 songs per quarter, have a low rejection rate, and offer advanced customer features and analytics. On the other side, they will be rewarded with early access to new Apple Music features. See the full list here.
YouTube Has Paid Over $3 Billion to Rights Holders Via Content ID
YouTube has been able to pay out more than $3 billion in ad revenue to content creators, according to the latest How Google Fights Piracy report, all due to the video website's copyright infringement-busting Content ID system, introduced back in 2007. This figure is up from $1 billion in 2014, and $2 billion in 2016. The report also stated that Google has invested $100 million to date in Content ID's staffing and digital infrastructure, up from $60 million in 2016. In July, YouTube rolled out Copyright Match, an abridged version of Content ID that serves to detect identical video reuploads. And its Partner Program announced new rules that it would kick out any creator partners who behave suspiciously or post any "duplicative content."
Paid Subscribers Up by 800,000 and Total Revenue Up 16% in Pandora's Q3 Earnings
Pandora released its first earnings for Q3 on Monday since SiriusXM announced it would acquire the music service for $3.5 billion in stock. The results were fairly positive with $417.6 million in total revenue, up 16% year-over-year, and nearly 800,000 new paid subscribers during the three months ended Sept. 30. Ad RPM hit an all-time high of $77.83, growing 11% year-over-year, contributing to a 6% rise in ad revenue from the company's recent acquisition of audio ad tech company AdsWizz in May. While the paid user base continues to increase, overall user totals are trending downward during the quarter with 68.8 million users, down from 71.4 million last quarter and 73.7 million reported in Q3 2017. This led to total listener hours dropping to 4.81 billion for the quarter, down from 5.15 billion in Q3 2017. The acquisition by SiriusXM is expected to be closed officially in Q1 of next year.
Spotify Announces Up to $1 Billion Stock-Buyback Program
Spotify is planning to repurchase up to $1 billion worth of shares on Monday in order to boost its stock prices, according to Variety. The company reported third quarter 2018 earnings on Nov. 1, announcing a 40% increase in paid subscribers to 87 million worldwide. Revenue also rose 31% to $1.54 billion, while operating loss almost doubled to $6.8 million. Spotify's share price peaked in July and has lost nearly $10 billion of market value ever since, noting that the declines were due to pullback in tech stocks, and investors cooling on Spotify's long-term growth. The stock-repurchase program will begin in Q4 and expire on April 21, 2021.
Liberty Media Reports $2.3 Billion in Q3 Revenue
Liberty Media, the company that houses satellite radio company SiriusXM Radio, posted higher third-quarter financials yesterday, coming in with total earnings of $268 million, up from $168 million in the year-ago period. Total third-quarter revenue rose from less than $2.1 billion to $2.3 billion. SiriusXM showed an 11% increase in operating profit to $466 million. In a recent analyst call, Liberty Media CEO Greg Maffei also mentioned SiriusXM's pending $3.5 billion deal to buy Pandora, a move that will eventually leave Liberty Media with a 65% stake in the personalized online radio service. He stated, "There's some obvious duplication on the cost side and there's things that Sirius does at scale that will be additive to Pandora. How that exactly gets organized is still being worked through."
Amazon Launches Alexa, Amazon Music, and Echo Devices in Mexico
Amazon Music, Alexa, and Amazon's Echo smart speakers are now available in Mexico, as it was announced Wednesday this past week. Eligible customers can test out Prime Music with a 30-day free trial of Amazon Prime. And those eligible in Mexico can also sign up for a free, three-month trial of Amazon Music Unlimited for a limited time before choosing from three plan options. The Amazon Music Unlimited Individual Plan will cost MXN$99 per month or MXN$990 per year for Prime members only.
Labels Might See Lower Revenue Due to MMA's Impact on Publishers
The MMA may impact labels as publishers will amass new revenue for songwriters in a variety of ways, such as creating a more efficient royalty payment system. This will effectively be due to how the law will determine the royalty rates for publishers. According to calculations by Billboard, streaming services like Apple Music and Spotify already have drove down the share it pays labels to offset increases to publishers. The former decreased its rate of 58% to 55% to labels, and the latter paid out 53.85% of revenue to labels in 2017, compared with the 57.9% of revenue it paid out before 2016. The MMA's impact may also hurt companies like Sony/ATV, Universal Music Publishing Group, and Warner/Chappell Music, as the profit margin on additional label revenue resulting from rate changes is much higher than that on extra publishing revenue due to the higher royalty rates paid to songwriters.
Survey Reveals 74% of Nordic Music Listeners Use YouTube
The 2018 Polaris Nordic Digital Music Survey, published by collecting societies Koda, Teosto, and Tono, found that 74% of music listeners in the Nordics use YouTube, while 54% use Spotify. The survey quizzed nationally-representative samples of more than 1,000 people in Denmark, Finland, and Sweden this September, and led to one caveat: music engagement is higher on Spotify. Its free users average 6.8 hours a week on the service, and its paying subscribers 10.5 hours, compared with 4 hours per week on YouTube. One interesting aspect was that Apple Music was not mentioned in the report, although iTunes ranks fifth across the four countries, used by 10% of respondents. Additionally, the percentage of those using free services to stream music grew from 40% in 2017 to 47% in 2018. Read more about the findings from the survey here.
Spotify To Enable Free Tier on Smart Speaker Devices
Following its recent deal to give away a Google Home Mini to all its US family-plan subscribers, Spotify is now planning to make its free tier available on smart speaker devices. Previously, a premium subscription was a prerequisite to access Spotify on your device. "From what we're seeing in our data, it's definitely a rising segment, and it's a very fast-growing segment for us," CEO Daniel Ek told analysts in the company's earnings call last week. Referring to its Commercial Partners SDK, "any connected hardware partner will now have the opportunity to use eSDK 3 to allow millions of users to enjoy Spotify Free on their Spotify Connect-enabled speakers," explained Spotify in its announcement. The move seems like it is intended to bolster the company's free tier and thus funnel more users to become paid subscribers.
Apple Music and iTunes Hit Revenue Records in Fourth Quarter
Services like Apple Music, iTunes, and Apple Pay reached an all-time high of $10 billion in revenue during Apple's fiscal fourth quarter, which saw an increase of 20% from the same period last year to $62.9 billion. The numbers reached past Wall Street's expectations of $61.57 billion, as polled by Thomson Reuters, and earnings were $2.91 per share, above the $2.78 expected. According to CEO Tim Cook, services divisions like iTunes and Apple Music hit revenue records during the period, and the company is on track to double its fiscal 2016 services revenue by 2020.
---
Random Ramblings
Who is Exploration?

Exploration is proud to be the company of choice to administer much of the world's most important media. We rely on advanced technology and a competent, full-time staff of 50+ people to help our clients and partners better control their data and collect their money.

We wrote a free book on how the music business works.

Download our catalog metadata template, which offers the minimum viable data needed to collect publishing royalties.

To see who is collecting your royalties, request a free copyright audit.