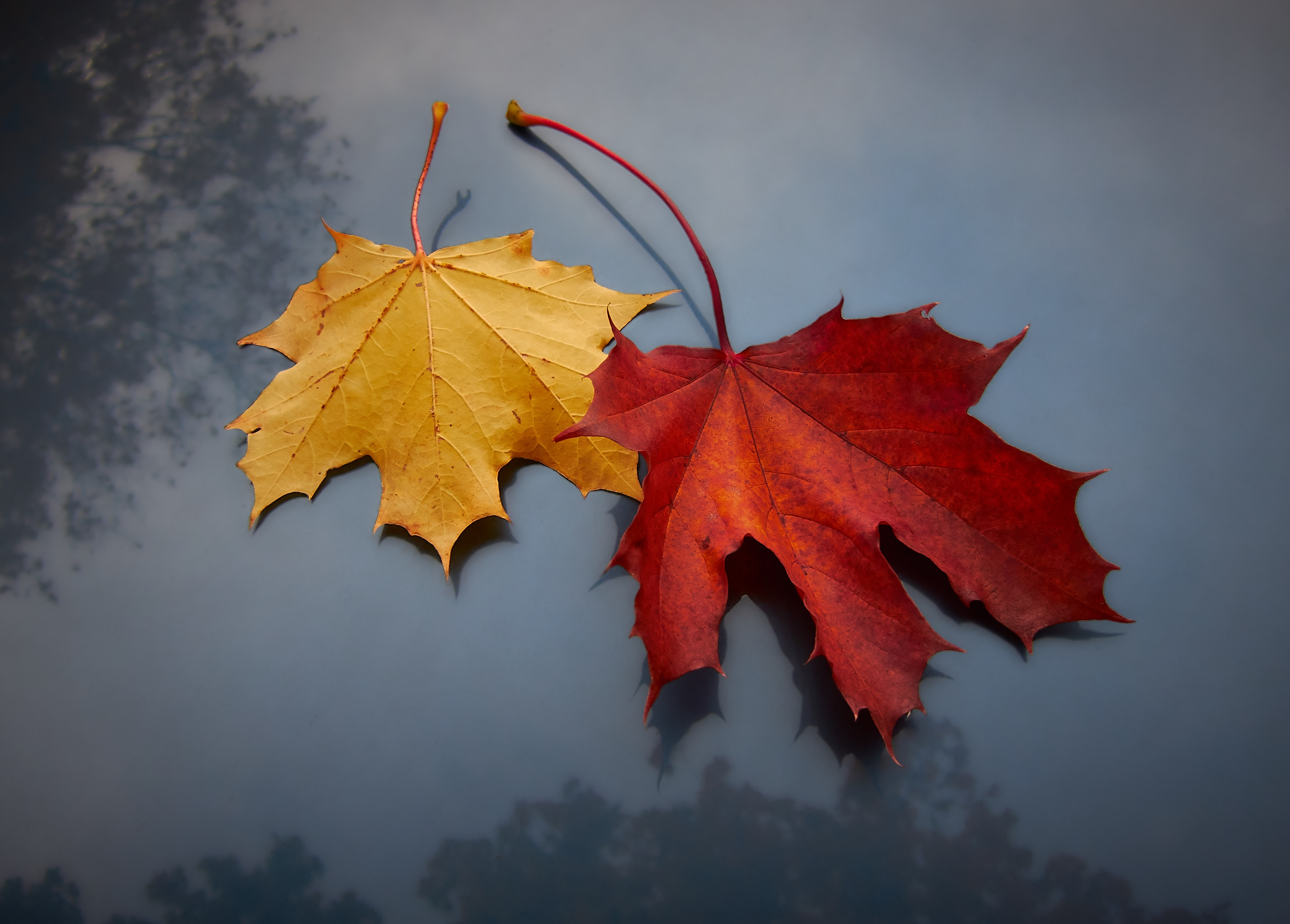 "Everything will be okay in the end.
If it's not okay, then it's not the end"
Ed Sheeran
---
The Music Licensing Collective (MLC) is searching for songwriters and music publishers to fill its Board of Directors, and the American Music Licensing Collective (AMLC) is highly interested. The group is headed by industry professionals, like founder of Bluewater Music Brownlee Ferguson and founder of Primary Wave Larry Mestel. Its mission statement writes, "We believe all song owners, from the kid in their bedroom, to the major music publishers, should be paid what they have earned...We are songwriters, artists, music publishers, musicians, composers and technologists. We get song owners paid."
Universal Music Group's Q3 revenue was up by 13.5% from the same period in 2017, but news shifted towards parent company Vivendi's impending sale of 50% of the music company this week. Vivendi will be utilizing a bank selection process to determine the best strategic partner for UMG, and according to sources, Liberty Media is seriously considering the deal. This comes after news last month that SiriusXM, majority-owned by Liberty, fully acquired Pandora for $3.5 billion.
Additionally, a recent SEC filing revealed that Sony's deal to fully acquire EMI Music Publishing for $2.3 billion is now complete. The go-ahead was given by the European Commission a few weeks ago in late October. Other companies that Sony currently wholly owns are Sony Music Entertainment and Sony/ATV Music Publishing, which will now be merged with EMI Music Publishing.
Now, the details...
Compiled by Heidi Seo
---
Exploration Weekly - November 16, 2018
AMLC in Talks of Helping Organize the Mechanical Licensing Collective (MLC)
The Music Modernization Act's Music Licensing Collective (MLC), which will be largely coordinated by the National Music Publishers' Association (NMPA), is sparking the interest of the American Music Licensing Collective (AMLC), a group that has recently been publicly introduced this week. According to Digital Music News, the AMLC already has a fully-formed board of industry professionals, including co-founders Jeff Price and Benji Rogers, and plans to take on the duties that the MLC calls for. The mission statement includes concerns about equitable payouts and transparency, stating, "We are songwriters, artists, music publishers, musicians, composers and technologists. We get song owners paid." The selection process to fill in the board seats for the MLC is yet to be finalized, and will be largely influenced by the US Copyright Office's Register of Copyrights.
Vivendi to Select Banks to Qualify Strategic Partners for Stake in Universal Music Group, Liberty Media "Absolutely" Interested
Universal Music Group's Q3 earnings report saw a 13.5% increase in revenue from the same period in 2017. However, attention focused on parent company Vivendi, as it is officially planning to sell 50% of UMG to potential partners by undergoing a bank selection process. This will involve having working sessions with "about" 15 banks that will determine the qualifications necessary to identify the best partners for UMG. The deal is expected to take place early next year with discussions with potential partners occurring in February 2019 when UMG's 2018 financial results are posted. Among the interested parties is Liberty Media, according to Music Business Worldwide. CEO Greg Maffei stated, "Will we look at UMG if presented [with the opportunity]? Absolutely."
Sony Closes $2.3 Billion Acquisition of EMI Music Publishing
Sony announced its final completion of its $2.3 billion acquisition of EMI Music Publishing according to an SEC filing posted on Wednesday November 14. The deal, which enables Sony to acquire the remaining 60% of EMI and become the sole owner, was approved by European regulators earlier in October 26 without any alterations. Sony also currently wholly owns Sony Music Entertainment and Sony/ATV Music Publishing - into which EMI Music Publishing is now expected to merge. The final 60% equity interest in EMI Music Publishing was acquired from an investor consortium led by Mubadala Investment Company for the equity purchase price of $2.3 billion, based on an enterprise value of $4.75 billion. Independent music trade body IMPALA raised concerns back in May 2018 over the "excessive bargaining power" Sony will have should its buyout of EMP go through. According to Billboard, IMPALA has yet to decide if it will appeal the decision.
Spotify Sets Up Service in the Middle East and North Africa
Spotify has launched in the Middle East and North Africa in thirteen new markets: United Arab Emirates, Saudi Arabia, Kuwait, Oman, Qatar, Bahrain, Algeria, Morocco, Tunisia, Jordan, Lebanon, Palestinian Territories and Egypt. A fully Arabic user experience will be available in these territories along with locally-curated playlists and access to local and international music via both free and subscription-based models. Monthly Premium subscriptions will cost around $5 in the UAE and Saudi Arabia and just under $3 in Egypt. The service is now available in 78 markets total. According to Music Business Worldwide, Spotify's expansion will please the company's investors, especially during a time where the company's share price has sunk 33% over the past four months. Currently, the major labels that still retain a share in Spotify are Universal and Sony Music Entertainment, who own 3.5% and 2.85% each respectively.
NetEase Cloud Music Raises $600 Million in Funding
NetEase Cloud Music recently confirmed that it closed a new financing round, raising approximately $600 million in funding. The news arrives after its fierce competitor Tencent Music Entertainment (TME) announced stalling its IPO launch in the US. It was originally dated to launch October 18, but due to turbulent market conditions, TME was forced to push back the date to "sometime" in November. The company has claimed over 800 million monthly active users. On the other hand, NetEase has since reached over 600 million registered users, with 200 million added over the last twelve months. China, which has a population of 1.4 billion, remains a lucrative market for local and international streaming music services, and sources claim the country's per capita spending on recorded music will quadruple from 2017 to 2023.
YouTube Music Reveals Ten "Ones to Watch" UK Artists
YouTube unveiled the ten music artists in the UK as the "Ones to Watch" for the coming year with singer-songwriter Mahalia at the head of the list. Each of the artists have been gaining traction on YouTube, and will be featured on a dedicated playlist on the YouTube music app. For example, Mahalia's "Sober" has had more than 20 million views. The criteria, according to head of music partnerships at YouTube UK Azi Eftekhari, includes subscriber numbers, engagement and growth, as well as their ability to creatively express themselves both through visual and audio elements. Singer-songwriters Grace Carter and Sam Fender and rappers Kojey Radical and Slowthai are also a few more artists on the roster.
Tim Ingham: "The Album is in Deep Trouble – and the Music Business Probably Can't Save It"
Tim Ingham's take on the "death of the album track, if not the album itself" and its commercial impact on the music industry are broken down in his most recent article on Rolling Stone this past week. According to figures published by the RIAA, the value of total album sales in the US during the first half of 2018 (across download, CD and vinyl) decreased by 25.8% when compared with the first half of 2017. He writes, "Hip-hop's biggest names, it seems, are actively turning their back on the CD (and on brick-and-mortar retailers) — instead focusing on the likes of Spotify and Apple Music, where their genre is currently the king of kings." The predominant form of music consumption is now streaming, and the value of the album may be sacrificed in correlation to this occurring. Ingham states, "The public is obviously growing increasingly comfortable with its playlist-driven, track-led music-consumption habits. The music industry, however, is starting to question whether it's quite so sure."
iHeartMedia Posts 1.6% Increase in Q3 Revenue, Unveils Board of Directors Post-Bankruptcy
iHeartMedia saw a 1.6% increase in Q3 revenue over the same period in 2017 to $873.4 million, according to a filing last week with the SEC. The company's revenue for the first nine months of 2018, however, fell slightly by 1.2% to $2.47 billion, compared to the $2.5 billion it generated in the first three quarters of 2017. iHeartMedia filed for Chapter 11 protection back in March with $20 billion in debt - the legacy of a 2008 leveraged buyout. The company recently announced its Board of Directors which will take effect when it emerges from Chapter 11 bankruptcy. Current chairman and CEO Bob Pittman will be added along with many other executives who have worked with Disney, MGM, Goldman Sachs, etc.
US Digital Ad Revenue Up by 23.1% in H12018
PricewaterhouseCoopers' latest report for ad-industry body, the Interactive Advertising Bureau (IAB), posted US digital-advertising revenues in the first half of 2018 this week. Key figures include an increase of 23.1% of US digital ad revenues to $49.5 billion. This puts the market on course for a $100 billion year for 2018 as a whole, assuming there will likely be a bump before Christmas. Mobile advertising revenues grew by 42% to $30.9 billion, accounting for 62.5% of all digital ad revenues in the first half of 2018. In addition, digital video ad revenues were up by 34.8% to $7 billion in the same period, while digital audio revenues (relevant to Spotify and Pandora) grew by 30.6% to $935 million. The latter figure is only 1.9% of total digital advertising spend, which points to signs for growth in the future.
Spotify Now Available for the Apple Watch
Apple Watch now supports the official Spotify app, as a result of a partnership between the Snowy app developer Andrew Chang and Spotify. Features include allowing users to control music through the Apple Watch for Spotify Connect devices and favoriting music on the Now Playing Screen by tapping the heart icon. Unfortunately, songs will not be able to be streamed offline, but the company stated it will be developed soon, though there is no specific deadline posted yet. Project Snowy was a third-party app designed for Apple Watch to enable control of Spotify before development slowed down due to copyright concerns. Snowy developer Andrew Chang announced that partnering with Spotify would help the app live on, and has been working with the company since to release the Spotify app officially this week.
ASCAP Files Twelve Lawsuits Against Twelve US Venues for Copyright Infringement
Twelve separate copyright infringement cases were filed by the American Society of Composers, Authors and Publishers (ASCAP) this past week against twelve US bars and restaurants alleging unauthorized public performance of its members' copyrighted musical works. According to Hypebot, the average cost for bars and restaurants to have the right to play an unlimited amount of music from ASCAP's 11.5 million song catalog is less than $2 per day. The US performing rights organization licenses the public performances of songs, collects license fees, and distributes royalties to its 680,000 members. Approximately 88% of the collected license fees are allocated directly to songwriters, composers, and music publishers as royalties.
Ed Sheeran Settles "The Rest Of Our Life" Copyright Infringement Lawsuit
Last week, the copyright infringement case between musician Ed Sheeran and Australian songwriters Sean Carey and Beau Golden was settled, according to the latter's legal reps, who told the court that "all parties have agreed in principle" to a settlement deal, terms of which are unknown. Sheeran was sued in the US back in January by Carey and Golden, alleging that his co-written song "The Rest Of Our Life" "blatantly" copied their 2014 song "When I Found You". The legal filing stated that the infringement was "[a] verbatim, note-for-note copying of original elements of [Carey and Golden's] song, and is obvious to the ordinary observer." Neither side has yet to comment on the settled dispute.
---
Random Ramblings
Who is Exploration?

Exploration is proud to be the company of choice to administer much of the world's most important media. We rely on advanced technology and a competent, full-time staff of 50+ people to help our clients and partners better control their data and collect their money.

We wrote a free book on how the music business works.

Download our catalog metadata template, which offers the minimum viable data needed to collect publishing royalties.

To see who is collecting your royalties, request a free copyright audit.