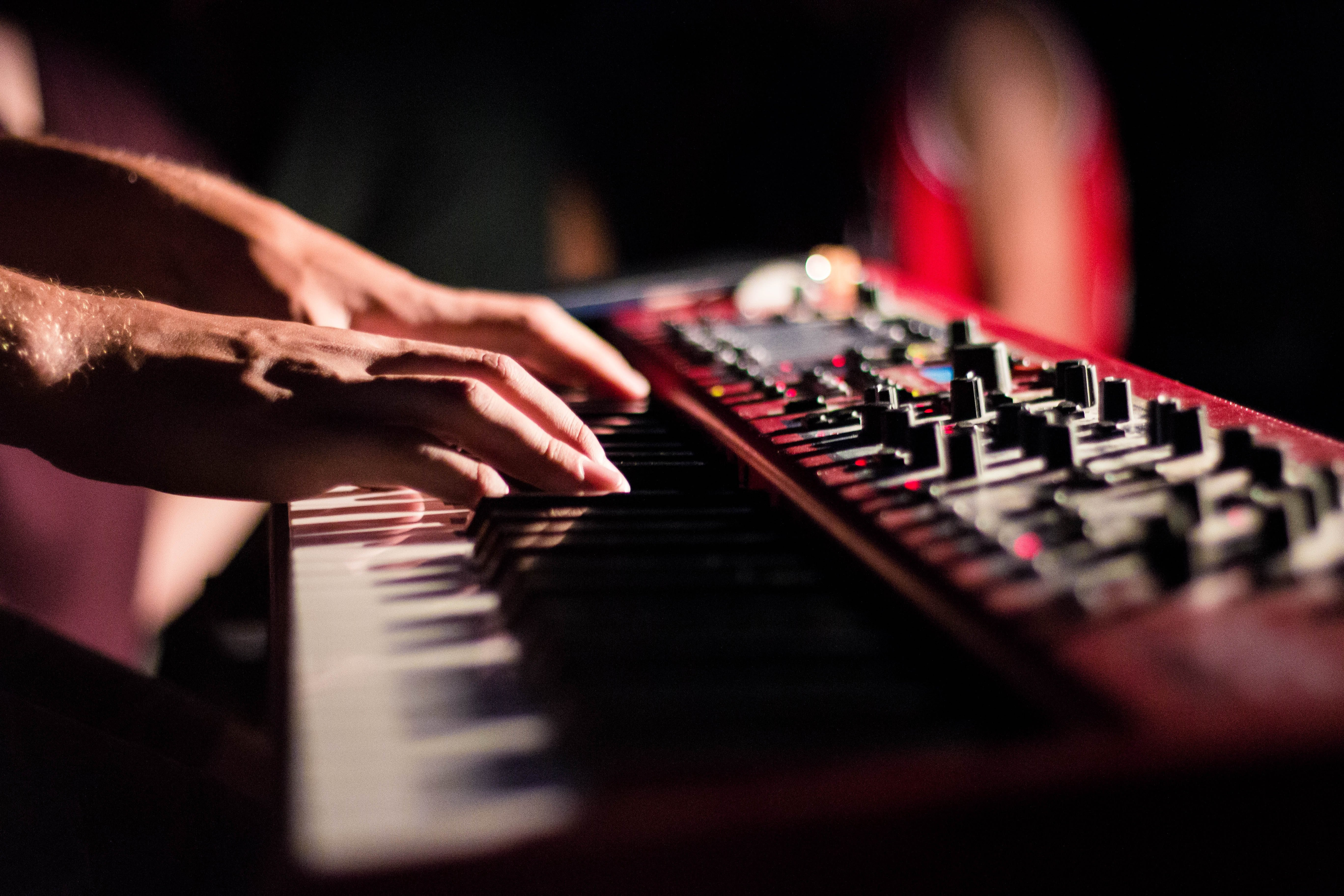 "The spoken word is ephemeral. The written word, eternal. A symphony, timeless."
A.E. Samaan
---
Exploration's co-founder and chief operating officer Rene Merideth will be speaking on the "Executive Decision" panel hosted by the California Copyright Conference in Studio City, CA next week on Tuesday October 9th! Join in on a wonderful evening of discussion with top female executives in the industry, and book your tickets early here to reserve a seat. We hope to see you there!
Today's newsletter outlines several events in the industry, one of which involves Tencent Music (TME) and its recent IPO filing on Tuesday with the US Securities and Exchange Commission. According to the company's F-1 prospectus, Warner Music Group and Sony Music Entertainment acquired shares in TME worth $200 million combined. The money raised from the IPO is expected to go towards various product-based improvements, content creation, and marketing outreach.
In addition, following news of SiriusXM's recent acquisition, SoundCloud is teaming up with Pandora to allow advertisers and brands to buy SoundCloud's US ad inventory via the online radio service. The partnership is said to create the largest digital audio advertising marketplace in the US with an approximate ad audience of more than 100 million, and the deal is expected to be effective starting 2019.
A recent motion by Spotify to dismiss a massive copyright infringement lawsuit was denied this week in federal court, which involves thousands of unpaid musical works that may total the amount of incurred damages up to $321.3 million. The lawsuit was filed in 2017 by indie publisher, Bluewater, stating that the digital music service was streaming its music without a proper mechanical license.
Now, the details...
Compiled by Heidi Seo
---
Exploration Weekly - October 5, 2018
Panelist Rene Merideth: Executive Decision
Come join our chief operating officer and co-founder of Exploration, Rene Merideth, as she will be participating on the "Executive Decision" panel hosted by the California Copyright Conference in Studio City next Tuesday night to discuss technology, legislation, and industry trends and issues affecting top management in the music business. Joining the discussion will be Founder/CEO of Drive Music Publishing, Ana Ruiz, Partner of King, Holmes, Paterno & Soriano, Laurie Soriano, Co-President of Merle's Girls Music, Merlene Travis, and moderator of the event and also President of SSA Music, Paula Savastano. The event will be held on Tuesday October 9th from 6:15 PM - 9 PM at the Sportsmen's Lodge Events Center (12833 Ventura Blvd, Studio City, CA 91604) - book your seats here, and we hope to see you there!
Sony and Warner Buy $200 Million Worth of Shares in Tencent Music Ahead of IPO
Tencent Music officially filed for its IPO this past Tuesday with the US Securities and Exchange Commission. As a result, Warner Music Group and Sony Music Entertainment have both purchased a total of 68,131,015 ordinary shares in Tencent Music, worth approximately $200 million, according to the IPO filing. The Chinese music company operates as a label, music distributor, and streaming platform, totaling a combination of 800 million monthly active users, owning one of the leading market's streaming services, QQ Music. According to the IPO, Tencent Music hopes to reach a market cap valuation of $30 billion. The money raised is planned to be spent on product expansion into more flexible digital revenue streams beyond monthly subscriptions, greater direct-to-fan opportunities for creators, and tighter integration with existing social media platforms.
Pandora and SoundCloud Enter U.S. Ad Sales Partnership
Pandora and SoundCloud are partnering up together to allow advertisers and brands to purchase SoundCloud's US ad inventory directly through Pandora. This will leverage Pandora's direct sales capabilities, targeting data, and its recently launched audio programmatic product. The deal marks the creation of the largest digital audio advertising marketplace in the US, pulling together a combined ad audience of more than 100 million. Pandora was acquired by SiriusXM for $3.5 billion last month. "This partnership is a fantastic match between Pandora's industry-leading ability to monetize digital audio and SoundCloud's large audience and vibrant community of US listeners," said Roger Lynch, Chief Executive Officer of Pandora. The partnership is set to effectively launch in 2019.
Spotify's Request to Dismiss $321 Million Copyright Infringement Lawsuit Denied by Federal Judge
Jon Phipps McCalla and Magistrate Judge Jeffery S. Frensley rejected Spotify's motion to dismiss the Bluewater case, involving massive willful copyright infringement of 2,339 musical works. Independent publisher and copyright administration company, Bluewater, filed the lawsuit in Nashville, Tennessee in July 2017 against the streaming service, noting that it terminated the company's license to reproduce and stream its works in November 2016. However, the indie publisher realized Spotify had been streaming the works without a proper mechanical license, failing to pay any mechanical royalties. If the court rules that Spotify owes maximum statutory damages, the total damages incurred by those infringements would estimate to $321.3 million. Spotify aimed to dismiss the case, stating that Bluewater lacked true legal standing and that it failed to register some of its music compositions, but was denied in federal court this week.
BASCA, IMPALA Oppose Sony's EMI Deals
Opposition has been made from the British Academy of Songwriters, Composers, and Authors (BASCA) and pan-European indie label trade group IMPALA surrounding Sony's EMI takeover. The deal is said to create a "major-superpower" in music rights that will "limit creator choice" and "potentially undermine the future autonomy of creator rights." EMI Music Publishing is set to become a wholly-owned subsidiary of Sony Corp, which would subsequently merge it with Sony/ATV. Competition regulators in Europe are reviewing paperwork surrounding the deals, and the European Commission has a month to either approve the proposals or start a deeper six-month investigation. Sources claim the EC could green light the deals, block them, or push for remedies to counter competition law concerns.
Net Neutrality Law Signed by California Gov. Jerry Brown
California Governor Jerry Brown signed one of the strongest net neutrality bills in the country this past week. However, according to sources, the Trump Administration said they would sue to block the legislation, which would harbor a high-profile battle over states' rights, federal regulatory agencies, consumer protection, and telecommunications in the Internet era. Last year, a decision was made by Republican appointees in the Federal Communications Commission (FCC), which aimed to eliminate Obama-era rules requiring Internet providers to adhere to net neutrality. This bill will effectively reverse the FCC decision in the state of California, prohibiting these providers from participating in paid prioritization, a practice that favors consumers that pay extra for higher quality content. "We applaud Governor Brown and the California Legislature for once again proving that if our federal government fails to protect its citizens, California will step in and lead the way," the Writers Guild of America West said in a statement.
Google Maps Adds Integration with Spotify, Apple Music, and Google Play Music
Google Maps is bringing real-time updates for commuters as well as an integration of several popular music streaming services like Spotify, Apple Music, and Google Play Music. Built-in music controls, which will allow users to skip and go back, as well as to pause and play, will also be added in to better improve the service. These updates can be expected for both Android and iOS later this week. Once the integration is ready inside Google Maps, a small icon for a user's chosen music service will be shown on the sidebar. For Spotify, users can browse albums, songs, and playlists directly inside the app before switching back to the live navigation tab.
3 Other Copyright Proposals to Watch, Amidst MMA
The Music Modernization Act proves to be the first big copyright bill to pass Congress in years, but several other amendments to copyright law are pending before lawmakers. The Copyright Alternative in Small-Claims Enforcement Act (CASE Act) creates a small claims court for small businesses or individual authors in order to sue over small-scale infringements, which costs less than filing a full infringement lawsuit. The American Royalties Too Act (ART Act) allows visual artists to receive a cut of the money when their works are later resold at auction. And lastly, the Register of Copyrights Selection and Accountability Act appoints the register of copyrights to a presidential position, similar to a spot in the cabinet, which requires nomination by the President and approval by the Senate.
On-Demand Streaming Market Expected to See 19.8% Compound Annual Growth Rate
Based on a new study from Persistent Market Research (PMR), on-demand streaming revenue will see an incremental opportunity of $25.6 billion from 2018 to 2026 with a compound annual growth rate (CAGR) of 19.8%. The increase will be due in large part to the ever-growing adoption of smartphones and laptops as consumers will gradually transition more to digital platforms. YouTube Music will also play an important role in the growth of the global streaming music market, further noting that YouTube will continue to maintain a huge audience presence. There will also be much growth in China and the Southeast Asia and Pacific region as more people will be adopting free streaming music applications, including Joox, Saavn, and Gaana. High growth opportunities are expected to be seen in developing countries.
Legal Battle Over Led Zeppelin's "Stairway to Heaven" Returns
The Ninth Circuit Court of Appeals remanded a copyright case over Led Zeppelin's "Stairway to Heaven" on Friday, partially vacating the trial court's judgment in favor of the band. Michael Skidmore filed a complaint, alleging that his song Spirit's "Taurus," which was composed in the late 1960's, was infringed upon by Led Zeppelin's iconic song. Led Zeppelin members Jimmy Page and Robert Plant testified back in June 2016, but prevailed at trial. The jury didn't hear the recording of "Taurus" at the time, because it was copyrighted before sound recordings were covered under federal law. But now, a panel of appellate justices state the jury was improperly instructed about unprotectable music elements and originality, and the playing of the song "Taurus" could be used to prove substantial similarity and demonstrate Led Zeppelin's access to the song.
---
Random Ramblings
Who is Exploration?

Exploration is proud to be the company of choice to administer much of the world's most important media. We rely on advanced technology and a competent, full-time staff of 50+ people to help our clients and partners better control their data and collect their money.

We wrote a free book on how the music business works.

Download our catalog metadata template, which offers the minimum viable data needed to collect publishing royalties.

To see who is collecting your royalties, request a free copyright audit.