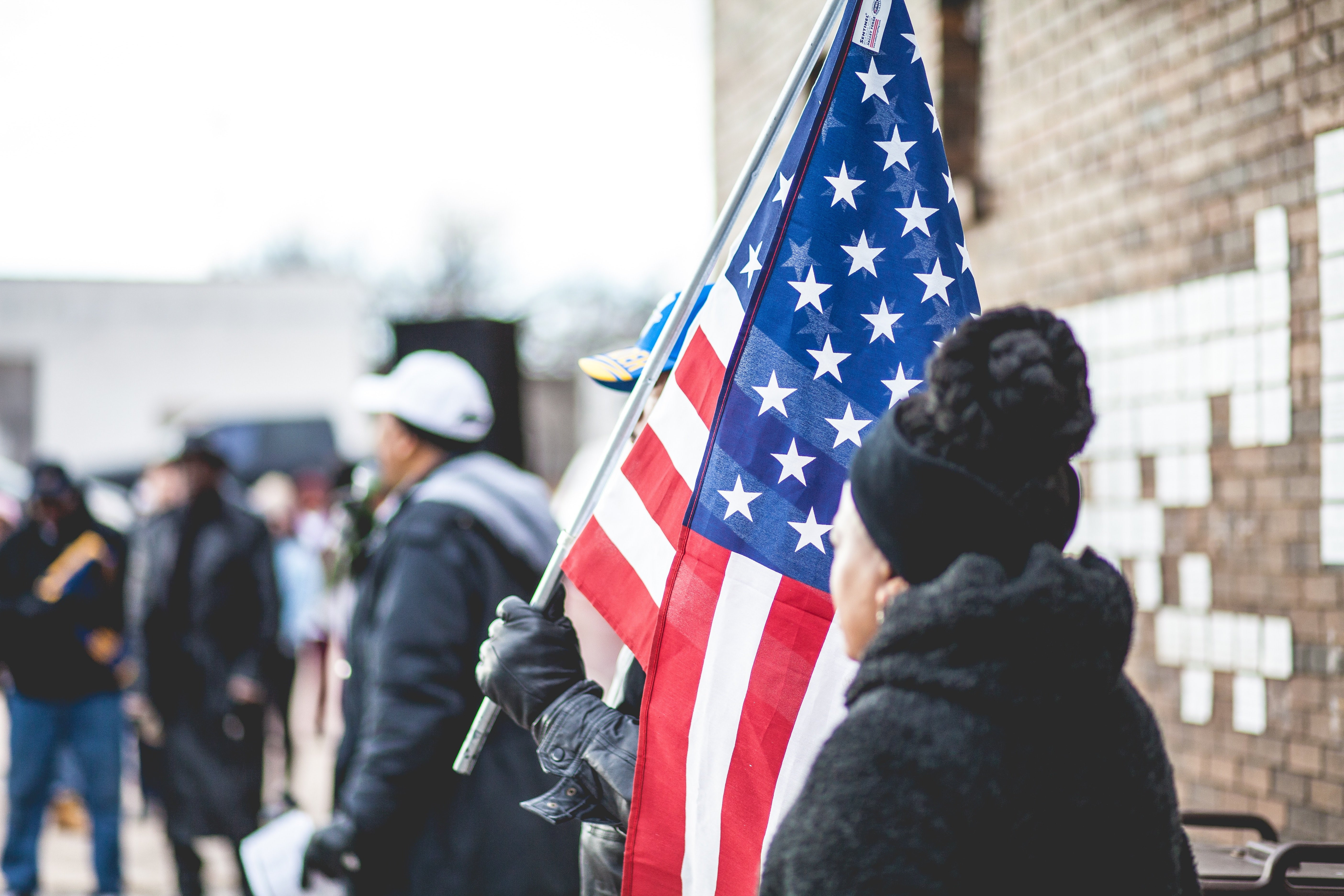 "Never doubt that a small group of thoughtful, committed, citizens can change the world. Indeed, it is the only thing that ever has."
Margaret Mead
---
A truly historic moment occurred yesterday as the Orrin G. Hatch-Bob Goodlatte Music Modernization Act was signed into law by President Donald Trump in the White House. The bill has seen unanimous approval in both the US House of Representatives and the Senate, and it aims to update outdated copyright laws for the music industry, like streamlining the payment of mechanical royalties by streaming services, placing pre-1972 recordings under federal copyright protection, and properly paying out and crediting music producers. "The enactment of this law demonstrates what music creators and digital services can do when we work together collaboratively to advance a mutually beneficial agenda," said Mitch Glazier, president of the Recording Industry Association of America (RIAA).
SoundCloud Premier is now open to hundreds of thousands of users to directly monetize off of their music for free, only if they are considered "eligible" with at least 5,000 plays in the past month from SoundCloud-available territories like the United States, Canada, and Australia. The service points to faster payouts and instant availability of tracks on the site as a major benefactor for SoundCloud creators.
NY-based lyrics platform Genius also has chosen Apple Music as its official music player on its website and iOS app by giving Apple Music subscribers the ability to play any song straight from the song page and access Genius' lyrics database. The company is still planning to power Spotify's "Behind the Lyrics" feature, despite the Apple Music partnership.
Now, the details...
Compiled by Heidi Seo
---
Exploration Weekly - October 12, 2018
Music Modernization Act Becomes Law with President Trump's Signature
The Music Modernization Act was officially signed into law by President Donald Trump yesterday alongside musicians Kid Rock, Mike Love, MercyMe, and Republican lawmakers Sen. Orrin Hatch of Utah and Rep. Bob Goodlatte of Virginia, whose names are also attached to the legislation. "I've been reading about this for many years and never thought I'd be involved in it, but I got involved in it," said President Trump on Thursday during the White House signing ceremony. The Orrin G. Hatch-Bob Goodlatte Music Modernization Act passed with unanimous support in both chambers of Congress, and it serves to update various aspects of Section 115 of the US Copyright Act from streaming music royalties to oldies recordings. Watch the recap of Thursday's events here.
SoundCloud Rolls Out Direct Monetization Program to Hundreds of Thousands of Users
SoundCloud recently announced the platform will now be expanding its direct monetization program, SoundCloud Premier, to hundreds of thousands of users - claiming to offer "the power of direct monetization to many times more creators than any other audio service." Previously an invite-only program, SoundCloud Premier is now being introduced to "eligible" SoundCloud Pro and Pro Unlimited "creators" for no additional cost. Eligible creators include those with at least 5,000 plays in the past month from countries: US, UK, Canada, Australia, France, Germany, Ireland, The Netherlands and New Zealand, where SoundCloud listener subscriptions and advertising are available. The Premier service promises to offer fast payouts as well as instant availability of tracks. "Eligible original tracks are available to immediate discovery and monetization - no waiting," says SoundCloud.
Genius Chooses Apple Music as Its Official Music Player, But Continues to Power Spotify
Lyrics platform Genius, which claims to be the "world's biggest encyclopedia of music," has made Apple Music its official music player. Yesterday marked the beginning for Apple Music subscribers to be able to visit Genius and play any song in full right from the song page, as long as they sign into their Apple Music account. They will also have the ability to access the Genius lyrics database on the streaming app across "thousands of hit songs," according to Music Business Worldwide (MBW). Users can find the Apple Music Player on Genius.com and in its iOS app. In addition, the lyrics company will continue to fuel Spotify's "Behind the Lyrics" feature, MBW states.
IFPI Report: Almost Half of On-Demand Music Listening Time is on YouTube
The IFPI's latest Music Consumer Insight Report for the year drew conclusions from examining how music consumers ages 16 to 64 engage with recorded music in 20 of the world's largest music markets. Important findings include streaming as a dominant form of music listening, with 86% of respondents engaging in music that way. 57% in the 16- to 24-year-old demographic are using a paid audio service. The report also shows that nearly half of the time spent listening to on-demand music is through YouTube, with 52% of that total on video streaming, 28% on paid audio streaming, and 20% on free audio streaming. Lastly, a total of 96% in China and India listen to legitimate sources, as they were previously known to report copyright infringing behavior among consumers. 38% of consumers obtain music through infringing methods, with stream ripping as the dominant source with 32% of the audience.
Mark Mulligan: Looking for the Music in Tencent Music
Mark Mulligan writes yet another detailed piece on Tencent Music Entertainment's F-1 filing (TME), leading to the conclusion that the music company is merely a series of social entertainment platforms, of which music is one minor part. In 2016, TME was clearly a music company with music accounting for nearly half of its RMB 4.4 billion revenues. By 2017, only 29% of its revenues were classified as 'online music services,' with online music revenues growing at a slow growth rate of 47% compared to the rest of the Chinese paid content market. In fact, TME's social video section, which largely comprises live streaming in China, contributed to TME's social entertainment services revenue growing by 253% in 2017. By prioritizing social, TME is able to show impressive monetization, putting it in close competition with social network Facebook. The scale of success is clearly shown in its social segment versus its music side.
Screen Composers Guild of Canada Proposes Copyright Tax on Anyone Using More Than 15 GB/Month of Bandwidth
Users will now be mandated to pay a copyright tax in Canada, as proposed by the Screen Composers Guild of Canada Copyright Model (SCGC-CM) at a hearing of the Standing Committee on Canadian Heritage. The SCGC-CM would allow 15 GB of non-taxable data per month, and then apply the levy when users go over. The money is expected to be distributed to copyright holders, according to the Canadian music organization, due to the lack of compensation music composers have been receiving. The popularity of streaming has diminished broadcast viewing, which led to the proposal for a copyright tax on all broadband data in the country for every user, including low-income families.
Sony Music CEO Rob Stringer Contemplates Label Moves Amidst Spotify Direct Deals
Sony Music CEO Rob Stringer stated in a recent interview with the BBC, "Do we want to take all our stuff off a major streaming platform? No… because we have an arrangement that's working for both of us at the moment. But the next chapter, which might be in five years, who knows?" Stringer's comments come at a time when Spotify and Apple Music are striking direct deals with artists, leaving the major label executive to contemplate withholding some music in response. According to Music Ally, major labels may launch their own rival streaming services, such as, for example, 7digital's recent B2B partnership with Universal Music last month. If this is to occur, labels must strategically account for the costs that go into developing the service. In 2017 alone, Spotify spent €396m on R&D and €567m on sales and marketing, and Pandora spent $154m on product development and $493m on sales and marketing.
Court Dismisses Gwen Stefani Copyright Infringement Case
Last year, musician Richard Morrill sued Gwen Stefani and Pharrell Williams for ripping off his "Lightah" track on "Spark The Fire". However, the case was recently dismissed through summary judgement by Californian judge Dolly M Gee last week, noting that the two songs were not sufficiently similar to constitute copyright infringement. Morrill's 1996 track went, "Who's got my lightah? Who got the fire?", while Stefani's track went, "Who got the lighter? Let's spark the fire." According to Law360, Judge Gee wrote that pronouncing "fire" as "fi-ya" wasn't particularly distinct, nor was rhyming it with "lighter". And although there may have been some similarities in rhythm patterns, "the similar rhythms are used in vastly different ways in the two songs."
---
Random Ramblings
Who is Exploration?

Exploration is proud to be the company of choice to administer much of the world's most important media. We rely on advanced technology and a competent, full-time staff of 50+ people to help our clients and partners better control their data and collect their money.

We wrote a free book on how the music business works.

Download our catalog metadata template, which offers the minimum viable data needed to collect publishing royalties.

To see who is collecting your royalties, request a free copyright audit.