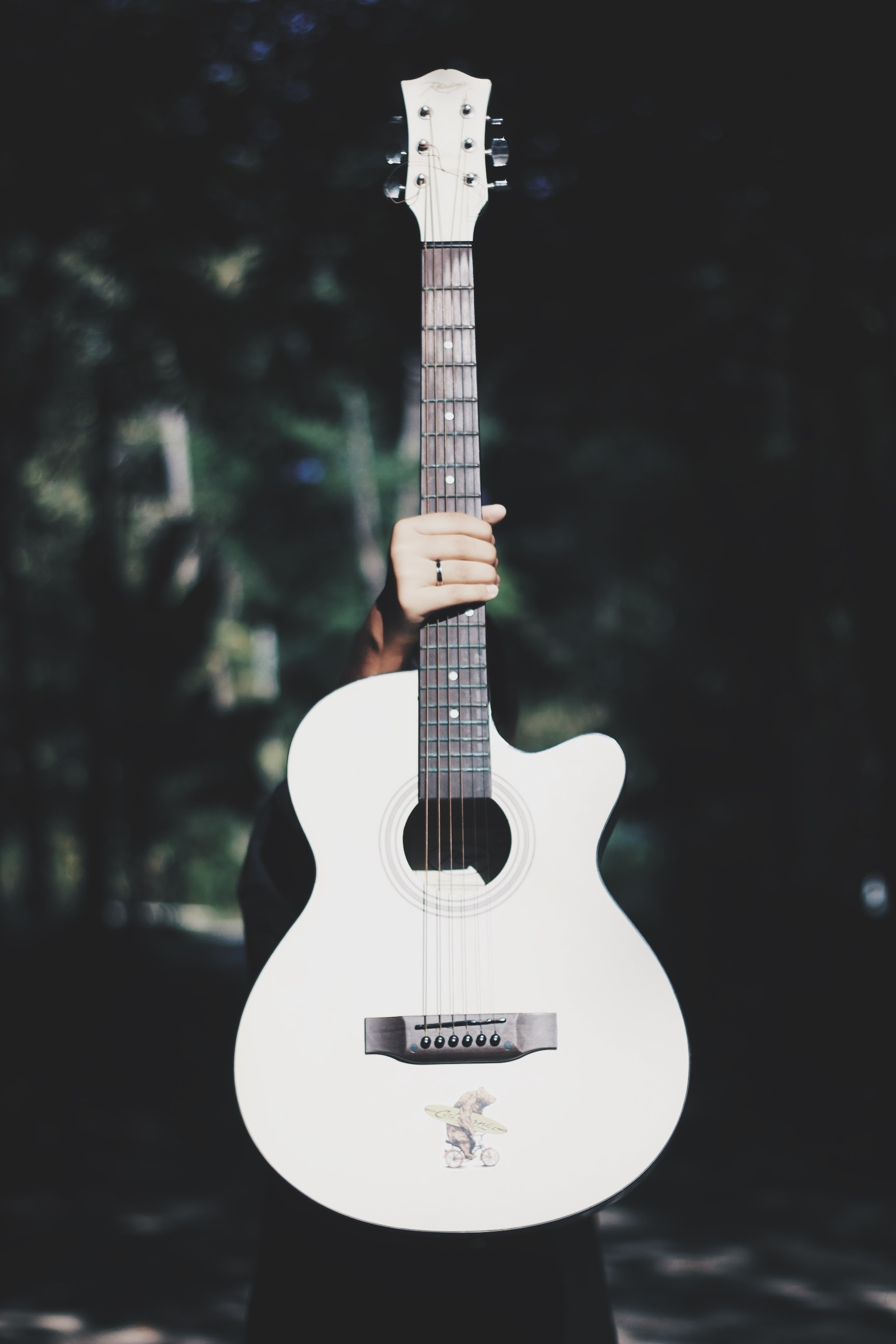 "Dripping water hollows out stone, not through force but through persistence."
Ovid
---
This week marked a momentous point of progress for the Music Modernization Act as it was approved by the House of Representatives on Tuesday, forging a new path for the music industry and providing a long-awaited update for archaic U.S. copyright laws. "There's a reason this bill passed the Senate unanimously, and why it will shortly pass the House with overwhelming support. And that's because all sides of the music industry came together to find a way to make our music laws better. To make them function properly. To update them for the digital age," said Senator Orrin Hatch, a songwriter himself, and one of the key backers of the legislation. The act, now dubbed the Orrin G. Hatch-Bob Goodlatte Music Modernization Act, needs the final signature by the President in order to become law.
Additionally, SiriusXM's recent all-stock $3.5 billion-dollar buyout of Pandora shook the industry on Monday. The deal combines SiriusXM's 36 million subscribers and Pandora's 75 million active listeners, which is expected to bring $7 billion in revenue in 2018 for the new company and would create what they say will be the largest audio entertainment corporation in the world. Liberty Media, the holding company that owns Sirius XM, is also a major shareholder in Live Nation, and analysts predict a buyout of Live Nation can be next on Sirius XM's agenda.
Analyst Gene Munster confirmed that Apple Music's conversion rate of potential to paying customers is 2.5 times faster than Spotify's rate. He went on to further conclude that in terms of listeners in North America, Apple Music reportedly has 21 million subscribers, up 1 million over Spotify. Munster reckons this is due to high iOS ownership in the region. He also adds that Apple's control of iOS allows the company to distribute "a seamlessly integrated music experience," bundling the Music app, which increases the chances of iPhone owners to subscribe.
Now, the details...
Compiled by Heidi Seo
---
Exploration Weekly - September 28, 2018
The House of Representatives Passes the Music Modernization Act
Copyright law in the music industry is on the brink of change as the Music Modernization Act passed this week in the House of Representatives, followed by a unanimous vote in the Senate last week. The bill, which is now dubbed the Orrin G. Hatch-Bob Goodlatte Music Modernization Act (H.R. 1551), is now in the process of being sent to President Trump's desk for signature. It combines three pieces of legislation - the Music Modernization Act of 2018, the CLASSICS Act, and the AMP Act, which plans to update licensing and royalty provisions for different sectors of the music industry. Once the bill is enrolled, the MMA will be sent over to the Executive Secretary at the White House, and the President will have 10 days to sign it. If it does not end up getting signed, and Congress is still in session, the bill will still become law.
SiriusXM Buys Pandora for $3.5 Billion, Is Live Nation Next?
SiriusXM bought Pandora in an all-stock transaction for $3.5 billion this past week, combining to create what they are calling "the world's largest audio entertainment company" with $7 billion in expected 2018 revenue. SiriusXM CEO Jim Meyer says the deal will allow the company to expand beyond its 36 million North American subscribers and more than 23 million trial users, adding that it may benefit from a "free funnel" to drive users to its subscription service. On the other hand, Pandora may benefit by using some of Sirius's licensed content to increase listening and ad revenue as well as compete for an improved in-car experience. The buyout sounds like a win-win for both companies - however, analysts state John Malone's Liberty Media, which owns SiriusXM, and now Pandora, could eventually further stretch out the two companies' offerings with the potential addition of Live Nation to its portfolio. Pandora may boost Live Nation's brand relationships in advertising and sponsorships as well as increase the value of its listening data to help plan and promote tours. The all-stock financing chosen for this deal may forecast, according to analysts, Sirius' plans to save cash for a potential future Live Nation deal.
Analyst Confirms Apple Music Converting Users 2.5 Times Faster Than Spotify
According to Loup Ventures analyst Gene Munster, "Adjusting for addressable market...Apple is converting potential customers into paying customers at a rate of 2.5x faster than Spotify". In addition, he claims Apple Music now surpasses Spotify in North American listeners with a total estimate of 21 million versus Spotify's 20 million. The higher conversion rate can be attributed partly to iPhone owners having more disposable income, but it also points to Apple's control of iOS. Users are more likely to subscribe due to the software's "seamlessly integrated music experience" and built-in advertising. On the other hand, iPhone owners must actively seek out Spotify in order to download the app. Munster concludes that despite this boost, Apple Music has "room to grow" with 45 million global subscribers out of some 780 million active iPhone users. Spotify dominates the global music streaming market with 180 million listeners worldwide, 83 million of which are Premium subscribers.
European Commission To Review Sony EMI Takeover
The European Commission has 25 days to review Sony's proposed takeover of EMI as part of a Phase 1 investigation to clear the deal, and some are voicing their concerns regarding the consequences of the merger in the wider market. According to the deal, Sony will indirectly own approximately 90% of the equity in EMI Music Publishing. 10% will be owned by the Jackson Estate. In addition, EMI, which is valued at $4.75 billion, will become a consolidated subsidiary of Sony. Executive Chair Helen Smith of independent music body IMPALA says the deal is a "step too far" in adding to Sony's market-leading publishing position, and that "this transaction would disrupt competition and harm consumers in an already overly concentrated music market." Sony/ATV is currently the world's largest music publisher, which controls over 2.3 million copyrights, while EMI Music Publishing owns or administers over two million songs.
Shazam is now completely ad-free, an announcement that was made just moments after Apple finished its $400 million acquisition of the music identification app this week. Shazam allows users to identify over 20 million songs per day. That is a lot of ad revenue that Apple is giving up. However, the tech company favors a different strategy with an ad-free Shazam that will be able to pull in better data and tighter customer affinity. This will be available on both iPhone and Android, though Android users may be able to alternatively use Google's competing Sound Search technology, which utilizes a unique method of fingerprinting songs. It is still yet to be known whether Apple will integrate Shazam into the Siri and iOS experience in the near future.
Spotify To Test Adding Personalized Song Selections to Curated Playlists
The Beast Mode, Chill Hits, Dance Party, Metal Ballads, and other genre, decade, or mood playlists will be used to test a new function by Spotify that customizes a user's song selection to better match listening preferences. The company began testing adding personalized song selections to its editor-curated playlists this week. Only select users will be able to see this function, and the most popular playlists, like RapCaviar, will not be displaying it. By working with algorithmic song selections similarly to Discover Weekly or Release Radar playlists, Spotify will be be able to better tailor the editorial playlists to make them more curated to users based on personal taste.
Mark Mulligan: Spotify's Big Tencent Risk
Tencent's music division, Tencent Music Entertainment, is slated to begin a partial IPO in the United States. However, a recent announcement stated that the company will be reducing the amount it is seeking to raise from $4 billion to $2 billion, reporting a valuation of around $25 billion for the company. Tencent Music and Spotify performed a major stock swap last year, which could subsequently impact the wider narrative of Tencent as it is nearing the limits of its potential in China. In order to grow, TME will have to roll out internationally, posing a risk for Spotify. The US streaming service currently faces tension by major record labels due to its recent move to offer direct deals to artists, thus preventing Spotify to expand in certain territories. As such, Tencent may undergo a strategy that ring fences Spotify's global rollout plan.
Ricky Nelson Estate Files Lawsuit Against Sony for International Deductions on Streaming Income
The Ricky Nelson estate has reportedly sued Sony Music over how royalties are deducted before the final amount to the artist is calculated based on the terms of the record contract in the home country. Due to catalogues earning money from streaming platforms in other countries without the label's knowledge, some labels end up not charging international deductions on streaming income. The Nelson estate is accusing Sony of applying a "intercompany charge" on international streaming revenue before the artist amount is calculated, further arguing that international deductions are not allowed under Nelson's record contract where another Sony Music label is in control of his recordings abroad. Sony "impermissibly takes 68% off the top of the international revenue earned from streaming sales, and bases the artist's royalty rate on the remainder," in regards to international deductions, says Law360. Usually other Sony subsidiaries make the deduction, thus giving Sony no "contractual or equitable right" to deduct money in this way.
Taylor Swift's "Shake It Off" Lyric Dispute Case Elevated to the Ninth Circuit
Last year, songwriters Sean Hall and Nathan Butler sued Taylor Swift for ripping off a song lyric on her 2014 hit "Shake It Off". Judge Michael W. Fitzgerald dismissed the case early February of this year, reckoning that the lyrics at the center of the dispute were too generic to be considered under copyright protection. The two songwriters are now taking the battle to the Ninth Circuit court of appeal for further investigation by a jury. Fitzgerald actually declined to award Swift any legal costs, despite his decision to dismiss the case, which says that Hall and Butler legitimately brought up the question about the reach of copyright. Swift's team has yet to comment on the new legal filing.
---
Random Ramblings
Who is Exploration?

Exploration is proud to be the company of choice to administer much of the world's most important media. We rely on advanced technology and a competent, full-time staff of 50+ people to help our clients and partners better control their data and collect their money.

We wrote a free book on how the music business works.

Download our catalog metadata template, which offers the minimum viable data needed to collect publishing royalties.

To see who is collecting your royalties, request a free copyright audit.