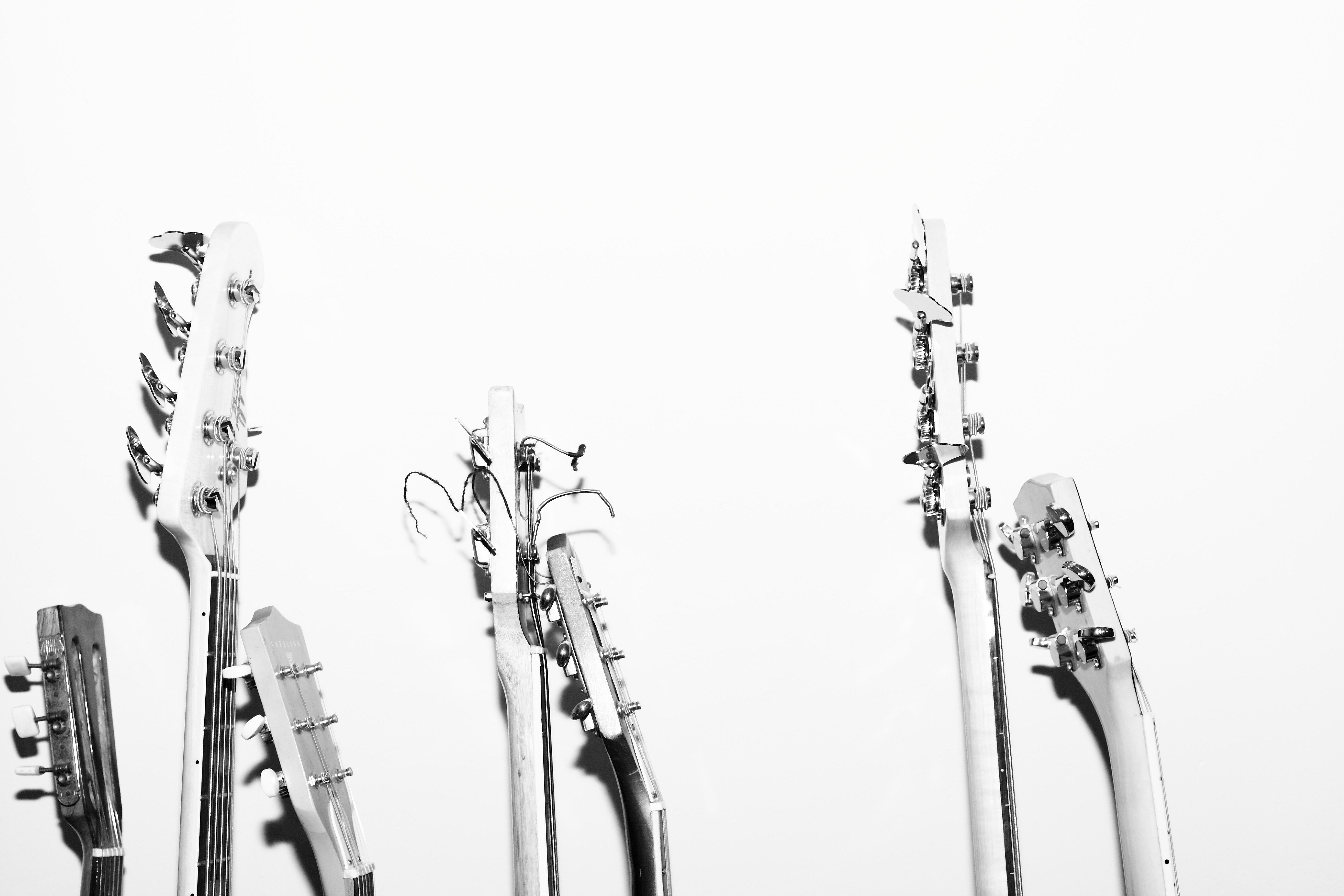 "Music gives infinite strength."
Lailah Gifty Akita, Pearls of Wisdom: Great Mind
---
After much debate over the MMA amendments proposed by Blackstone-owned SESAC, a compromise has finally been reached pertaining to the bill's mechanical collective society. SESAC CEO John Josephson voiced his support for the bill yesterday, saying, "We share a collective responsibility to help ensure that the [Music Modernization Act] benefits all stakeholders in the industry and look forward to the Senate's consideration of the bill." Music organizations like the NMPA responded with positive reactions, quelling fears over the MMA potentially getting gutted. The bill now awaits a full Senate vote before it reaches President Trump for final approval.
EMI Music Publishing is now wholly-owned by Sony Corp. after the company recently bought the remaining stake in EMI from the Estate of Michael Jackson for a price tag of $287.5 million.
Sony Music saw an 8% increase in revenue in its latest quarterly earnings report, forecasting possibilities that the company may begin to have a larger share of the global music industry pie.
Lastly, UMG is now open for potential buyers as its parent company Vivendi confirmed it will sell up to 50% of the major label through private deals with one or more "strategic partners". An IPO is not in the horizon for the music company, because according to Vivendi, it is "too complex".
Now, the details...
Compiled by Heidi Seo
---
Exploration Weekly - August 3, 2018
SESAC CEO John Josephson Settles Concerns Over the Music Modernization Act
After songwriters and music organizations voiced their concerns over the latest amendments of the Music Modernization Act proposed by SESAC, a compromise has now been reached. The proposals stated by SESAC enable administrators like the Harry Fox Agency to continue administration and royalty payments, while the collective body established by the legislation would set up a song and recording database. Now, SESAC's CEO John Josephson stated, "At the encouragement of Senators closely involved in this legislation, all parties came together to agree on outstanding items related to the MMA including the reform of the Section 115 compulsory license and other important related matters." The details of the compromise are still yet to be announced, but sources claim it has to do with "administration responsibilities that sit outside of the single mechanical licensing entity," according to Music Business Worldwide.
Sony Acquires Michael Jackson's Remaining Stake in EMI Music Publishing for $288M
According to a Q1 Earnings Report, Sony Corp. recently completed acquisition of EMI Music Publishing from a consortium led by private equity firm Mubadala. Sony had purchased 60% equity interest in EMI back in May for $2.3 billion. Now, Sony Corp. has acquired the remaining 25.1% stake from the Estate of Michael Jackson for $287.5 million, making EMI a wholly-owned subsidiary of Sony. The report also stated Sony's music division saw an increase of 8% in revenue, providing a 38% return on investment capital. Streaming went up 37% specifically, while physical product sales were down 30%.
Vivendi to Sell Half of Universal Music Group
After much speculation around Vivendi's plans to sell a slice of its child company Universal Music Group, the company finally confirmed this week that it will cash in on the renewed interest in music rights by selling off up to 50% of the major to potential buyers. This will be done through private deals, not through an initial public offering, as Vivendi officially announced it was "too complex" to float the business on the stock exchange. It will rather be selling off chunks of its music company to one or more "strategic partners". Vivendi also revealed it will likely begin the sale this fall, offloading any equity completed within the next eighteen months.
Apple Music Boasts More Subscribers Than Spotify in the U.S., Canada, and Japan
Apple Music is beating Spotify's paying subscriber totals in the U.S., Canada, and Japan, according to Apple CEO Tim Cook. The streaming service noted that it now has a total of 50 million subscribers for the period ending June 30th, which includes trial and paid memberships. Cook added, "The key thing in music is not the competition between the companies that are providing music, the real challenge is to grow the market. If we put our emphasis on growing the market...we'll be the beneficiaries of that, as will others." Spotify currently revealed a total of 83 million paid subscribers worldwide, but the company did not confirm its U.S.-based subscriber count.
Troy Carter Moves Out of Spotify into Advisory Role
Troy Carter will officially be opting out of his position as Global Head of Creator Services in September at Spotify, and play a more advisory role for the company, the streaming service confirmed this week. "It was the right time to move out of the day-to-day into an advisory role," said Carter in a statement. The music exec joined Spotify in June 2016. The creator services team will also be merging with Spotify's original content playlisting unit at the time of Carter's departure, which will all be subsequently led by Vice President of Content Nick Holmsten.
SOCAN Officially Acquires SODRAC
Canadian collecting society SOCAN announced its acquisition of SODRAC (the Society for Reproduction Rights of Authors, Composers and Publishers) this week, calling it "the first time in Canada, a single organisation - Socan - will be able to license, track and distribute all royalties for both music performing rights and mechanical rights." SOCAN CEO Eric Baptiste told Billboard, "For anyone or any company that chooses to go with our reproduction rights offering, the bottom line should be more money, better distributions, with more information, more access to general data." SOCAN has more than 150,000 members and SODRAC has over 9,000.
Sony Cashed In Half of Its Shares in Spotify for $768M Earlier This Year
Sony had sold 50% of its shares in Spotify earlier this year, and now sources confirm the company cashed in 82.6 billion Yen (USD $768 million) according to the company's Q1 earnings report. This resulted in a net pre-tax realized gain of 53.9 billion Yen (USD $501 million). The remaining shares in Spotify currently total to a gross fair value of 95.3 billion Yen ($862 million). The proceeds from this sale will overlook unrecouped balances for artists and checks will begin to be sent out before the end of August.
Spotify's Latin American Markets Point to Subscriber Growth in Quarterly Report
Spotify's total paying subscribers now equal 83 million, up from 75 million in the last quarter. The company attributes much of its growth to expanding beyond the United States, particularly in the Latin American countries that hold strong growth rates. However, it faces a number of licensing challenges that must be tackled with each new country it enters; Spotify has been delaying its entry into India due to this exact reason, but CEO Daniel Ek added that he is confident the company would retain its market-leadership status in paid-for streaming, despite the competition it is facing with Apple in U.S., Canada, and Japan.
AWAL Artists to Receive Proceeds from Merlin's Sale of Spotify Shares
Sources report Kobalt's recorded-music division AWAL will be distributing its proceeds from Merlin's sale of Spotify shares to its artist clients on a pro-rata basis starting mid-August. AWAL joined Merlin's licensing agreement with Spotify in September 2012, which was followed by Merlin's sale of its entire equity stake in the streaming service during March 2018. Those artists between this time period will receive their corresponding portion of the proceeds. Merlin has divided up the shares across its 800 indie labels based on the proportion of Spotify royalties each member received during this time period. On the other hand, AWAL clients who began generating recording royalties after March 2018 will not be receiving any proceeds from Merlin's sale.
Pandora Announces 6M Subscribers in Q2 Earnings
Pandora confirmed this week in its latest quarterly earnings report that it gained $384.8 million in Q2 2018, up 2% year-on-year. The company also saw an increase of 351,000 subscribers to its Pandora Plus and Pandora Premium plans, totaling to roughly 6 million subscribers on the service. CEO Roger Lynch pointed to "new partnerships with top brands like Snap and AT&T" and "enhancements to ad tech and programmatic offerings" as drivers of Pandora's growth. Expectations for Q3 state the company will grow by 10% to between $390 million and $405 million over the next period, fueled by increased subscriptions and ad revenue.
SoundExchange Pays Out $209M in Q2, Up 17.5% Year-On-Year
Based on the latest quarterly figures, music organization SoundExchange paid out $208.7 million in Q2 of this year, up 17.5% year-on-year, showing strong growth for artists and labels. The company also confirmed that it distributed royalties to 28,065 payees in Q2 2018, up 9.3% year-on-year, increasing the average payout per payee from $6,900 in Q2 2017 to $7,400 in Q2 2018.
On-Demand Streaming Up 39% in France, 1 Billion Audio Streams Per Week
On-demand streaming grew by 39% from the first six months of 2017 and now makes up 56% of the total music market in France. According to recorded music trade body SNEP, there were 27 billion streams on audio-streaming services in H1 2018, up 33% from the 19.4 billion in H1 2017. This means that audio has been streamed more than 1 billion times a week in France now, which is double the 500 million recorded in H1 2016. SNEP also revealed that two-thirds of streams every month in France come from paid subscriptions, showing a unique lean towards French domestic artists. 19 out of 20 of the biggest albums of H1 come from French acts, and only Ed Sheeran's Divide made the top 20, sitting at number seven.
---
Random Ramblings
Who is Exploration?

Exploration is proud to be the company of choice to administer much of the world's most important media. We rely on advanced technology and a competent, full-time staff of 50+ people to help our clients and partners better control their data and collect their money.

We wrote a free book on how the music business works.

Download our catalog metadata template, which offers the minimum viable data needed to collect publishing royalties.

To see who is collecting your royalties, request a free copyright audit.