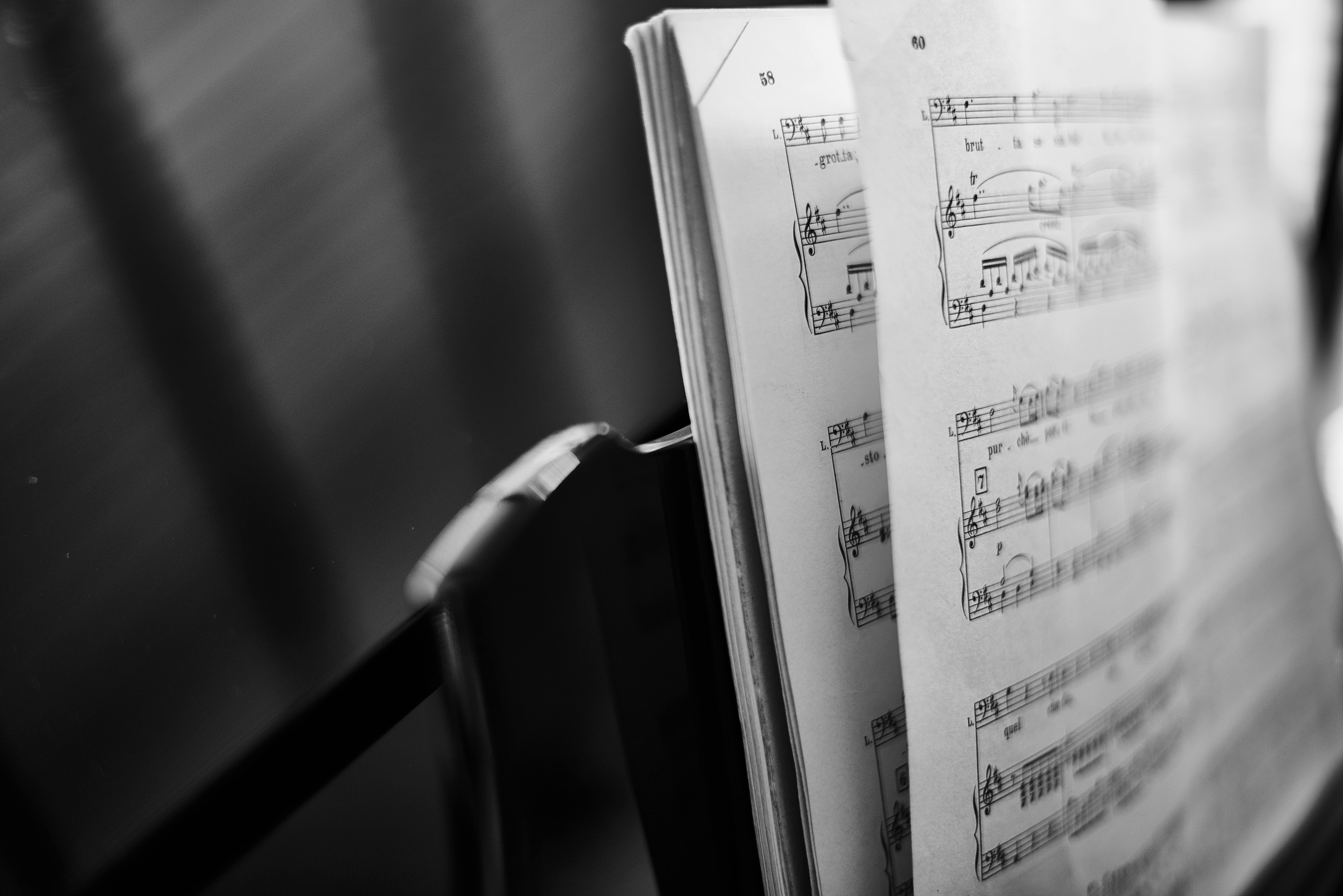 "Success is not final, failure is not fatal: it is the courage to continue that counts."
Winston S. Churchill
---
Songwriter organizations are concerned the Music Modernization Act's momentum through Congress may be snuffed as Blackstone, who represents SESAC/HFA, recently proposed a new amendment to protect their businesses from the bill's mechanical collective society. The intervention has enabled SESAC to respond by saying the "simple" amendment will improve competition, simultaneously expressing its support for the bill.
Spotify has also revealed the company now has 83 million premium subscribers in its second quarterly earnings report with revenues increasing by 12% from the previous quarter and operating losses widening by 14% year-over-year. The company's CEO, Daniel Ek, also addressed Spotify's direct licensing deals, stating the service is not a label - "In some cases we license from labels, and in others from artists if they own the rights to their own music."
And according to Spotify's Director of Economics, Will Page, the global music copyright business in 2016 was worth $26 billion, a number that increased by 6.1% on 2015. Sectors like recorded music, publishing, and collective management organizations all saw an increase, beating expectations and showing promising signs of success for the global music business based on the yearly analysis.
Now, the details...
Compiled by Heidi Seo
---
Exploration Weekly - July 27, 2018
SESAC Responds to Last Minute Amendment of the Music Modernization Act

The Music Modernization Act's passage through Congress is raising much concern amongst songwriter organizations as Blackstone, who recently acquired SESAC/HFA last year, introduced an amendment stating that the collective mechanical society will ultimately drive out their businesses. Campaigners for the MMA, like the Nashville Songwriters Association International and Songwriters of North America have voiced their fears that the amendment could potentially "kill" the MMA, but SESAC responded to the criticism by explaining, "We've suggested a simple amendment to improve competition so we can continue to ensure that all songwriter and publisher royalties continue to grow." The amendment is still yet to change as Blackstone seeks to find a balance that will also be approved by the rest of the music community coalition.
Spotify Announces 83 Million Premium Subscribers, Revenues and Losses Increase
According to its second quarterly earnings report, Spotify saw all of its revenues, losses, and subscriber count increase by the end of June this week. The streaming service now counts a total of 83 million premium subscribers, up 10% since last quarter, and 180 million monthly active users, up 5.9%. Total revenue increased by 26.4% year-over-year with a total of €1.273 billion ($1.49 billion) in the second quarter with a large majority (€1.15 billion) coming from premium subscribers. Net losses came out to €394 million ($461.4 million) and operating loss was €90 million, a 14% jump compared to Q2 2017. The streaming service expects its third quarter to see a total of 85-88 million premium subscribers, with a moderately small bump in total revenue between €1.2-€1.4 billion for the quarter, and operating losses to be between €10-€90 million.
Spotify CEO Daniel Ek Addresses Direct Licensing Deals
In a financial earnings call with analysts this week, Spotify CEO Daniel Ek reassured labels that the company's direct licensing deals with indie artists are not to be taken as a threat. "Licensing content doesn't make us a label," he stated, "nor do we have any interest in being a label… We want to grow the number of labels and creators on the platform, as well as the number of creators using our tools and services. In some cases we license from labels, and in others from artists if they own the rights to their own music." Spotify's chief financial officer Barry McCarthy also responded to a recent report suggesting that Spotify has seen an increase in its U.S. churn rate due to competition from Apple Music and other services. "A good metric is to look at the total amount of Spotify users we have. We are now at 2x the size of our nearest competitor in regards to that… The streaming market is still very much in the early stages, and we are the largest global streaming platform, and we expect our lead to continue going forward."
Value of Global Music Copyright in 2016 Total $26 Billion, Up 6.1% on 2015
The global value of music copyright in worldwide revenue terms was nearly $26 billion, up 6.1% on 2015, based on a 2016 analysis by Music Business Worldwide. The report shows the latest numbers that capture all income sources across publishing and recorded music. Significant findings reveal that all three components to the figure (recorded music, publishing, and collective management organizations) grew at broadly the same rate over the 12 months by 5.6%, 6.3%, and 6.8%, respectively in 2016. Another important piece of analysis states that in areas like synchronization (TV and film), grand rights (theatres), and public performance (retail), publishers made a whopping $800 million in contrast to the $400 million made by the recorded music sector, according to the IFPI. The 2017 results will be made available in December on Music Business Worldwide.
YouTube Reaches 1.9 Billion Monthly Logged-In Users
Youtube CEO Susan Wojcicki confirmed this week through a blog post that a total of 1.9 billion users had logged in to the service this month, up from 1.5 billion in 2017. The blog post further stated that "on average, users now watch over 180 million hours of YouTube on TV screens every day". These numbers were given as part of an update on the company's "five creator priorities" in 2018.
YouTube Music Set to Launch New Features in Next Few Months
Google is reportedly releasing several new features for its YouTube Music app over the next few months based on feedback gathered from users. Improvements include increasing the quality of audio, introducing Sonos on its service, and setting an option to set the quality for downloading or streaming videos. The ability to shuffle playlists will also be available, a feature that worked in Google Play Music. The new app is set to replace Google Play Music in the coming months, but it might take some time, according to YouTube product head T Jay Fowler, because the two apps are not quite prime to be consolidated just yet.
Indie Artists Face Brexit Warning by Beggars Group
Brexit is expected to make a huge impact on the British music industry, especially for indie artists, according to UK-based label, Beggars Group. The company believes it may hold back further growth due to "restrictions on passage for staff and artists" when dealing with tariffs, duties, and tax withholdings on royalty payments. These may become costly for the local artist. It may also affect fans and festivalgoers by charging duty on declared merchandise items brought into the EU zone, enabling them to pay more for an up-and-coming musician. Britain currently makes up a quarter of the music market in Europe.
YouTube Unveils New Features in Music Credits
YouTube is expanding its music credits feature linking artists and publishers onto its videos with the help of its metadata-rich Content ID system. More information around a song, artist, album, and publisher will be displayed when expanding the "Show More" area below the video player in a brand new "Music in this Video" section. YouTube will also be linking to the official music video or art track in order to help drive traffic to that artist's YouTube Music profile. The new feature will be available for both premium music videos as well as user-generated content (UGC).
More than Half of Austrian Music Market is Digital, Streams Up 61.1%
Sales have increased by 6.3% in the first half of 2018, as reported this week in Vienna by Dietmar Lienbacher, Chairman of IFPI-Austria and Franz Medwenitsch, Managing Director of IFPI-Austria. In addition, 2.5 billion songs have been streamed, driving significant growth for the Austrian music market. Total streaming sales have increased by 61.1% to €23.2 million, with the largest share (€21.1 million) generated by Spotify, Apple Music, Amazon Music Unlimited, or Deezer. Video streams also contributed €1.4 million, and downloads decreased by 18% with €5.6 million produced in the first half of 2018. This is the first time more than half of the Austrian music market is digital. The share of the digital market, streaming and downloads, in the total market is 54%.
---
Random Ramblings
Who is Exploration?

Exploration is proud to be the company of choice to administer much of the world's most important media. We rely on advanced technology and a competent, full-time staff of 50+ people to help our clients and partners better control their data and collect their money.

We wrote a free book on how the music business works.

Download our catalog metadata template, which offers the minimum viable data needed to collect publishing royalties.

To see who is collecting your royalties, request a free copyright audit.