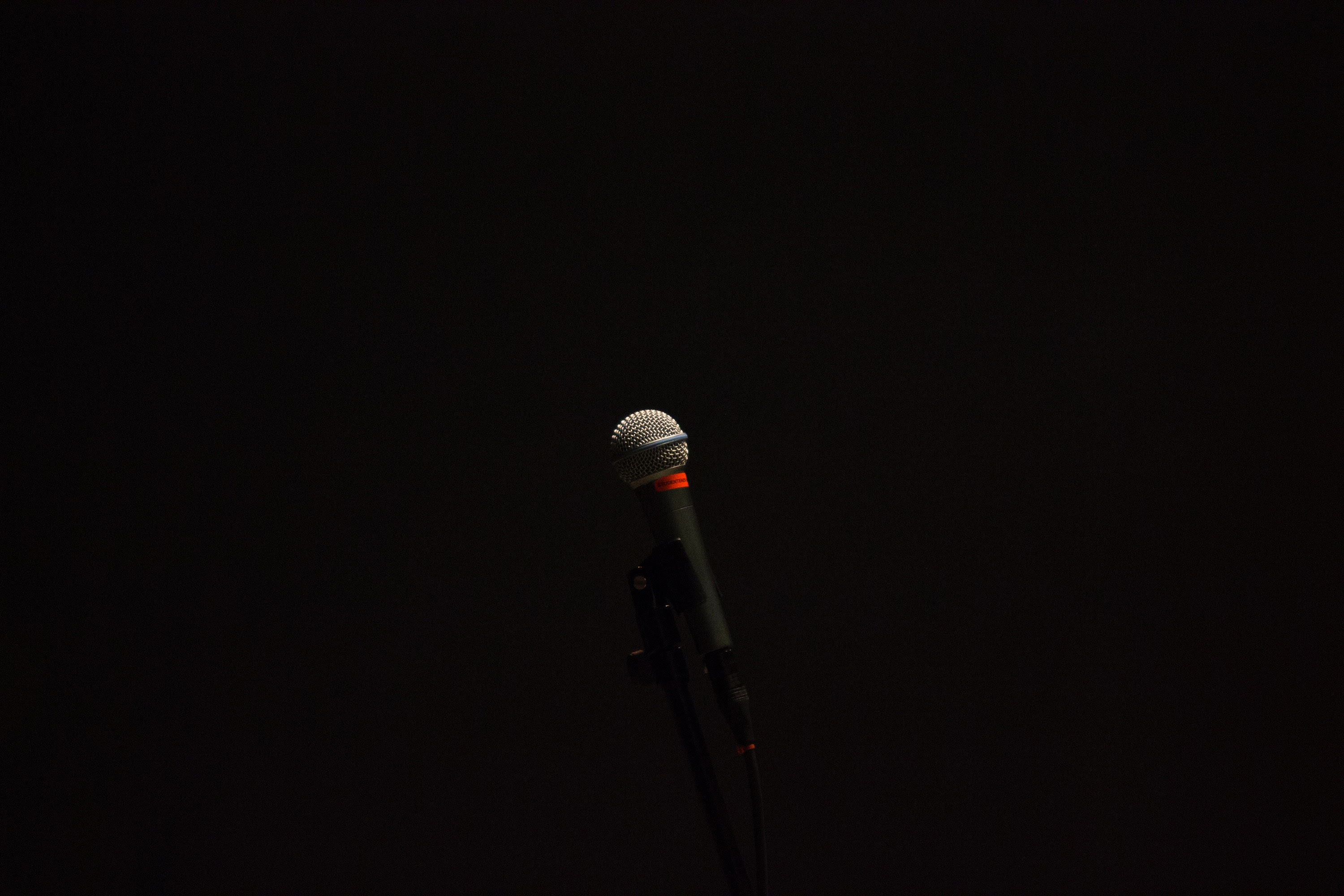 "There is a time for silence. There is a time for waiting your turn. But if you know how you feel and you so clearly know what you need to say, you'll know it.
I don't think you should wait. I think you should speak now."
Taylor Swift
---
Apple Music beat Spotify for the top spot in U.S. subscriber count with a slight edge over 20 million for the first time. Although Spotify has more subscribers globally (~70 million) compared to Apple Music (~45 million), it may face tighter competition and challenges ahead due to Apple's rapid growth.
In reflection to this point, Spotify recently beta-launched a new feature that allows artists and labels to pitch unreleased songs to its playlist curators this week. Not only will this help Spotify support up-and-coming artists, but it will also be able to meticulously track better data points and metadata in its system, like genre and mood.
UnitedMasters is additionally rolling out an online distribution service called Releases for artists, providing social analytics behind their songs and competitive marketing tools. The system plans to optimize on data points in order to increase an artist's success - a tactic that is largely gaining popularity these days amongst labels and streaming services alike.
Now, the details...
Compiled by Heidi Seo
---
Exploration Weekly - July 20, 2018
Apple Music Beats Spotify in U.S.-Based Subscribers for the First Time

Apple Music is growing faster than Spotify, becoming the top on-demand streaming music service in the U.S. in terms of users, according to a report from Digital Music News last week. Both apps have roughly 20 million U.S.-based subscribers with Apple Music claiming a slight edge for the first time. This can be great news for Apple as higher subscriptions can make up for the slowdown in consumer phone purchases. Spotify's standing, on the other hand, can not only be measured by stock price and user count alone. Although Spotify beats Apple Music with a large worldwide total of 70 million paid subscribers globally, compared to Apple's 45 million, that lead could shrink if it doesn't take action anytime soon.
Spotify Introduces Playlist-Pitching Submission System
Spotify is now adding in a new feature to its back-end in order to facilitate a system that pitches unreleased music to playlist curators. Artists and labels will now be able to choose and submit one unreleased song for "playlist consideration" as the new feature goes live in beta this week via the company's Spotify for Artists and Spotify Analytics tools. The streaming service also reported in its blog post that it will also help create a means "to considerably increase the metadata it's getting around tracks," whether they include genre, mood, or other useful data points. In one month, artists are streamed on Spotify by listeners who've never heard them before 10 billion times, with 5 billion of those streams coming through Spotify's human-curated and algorithmic playlists.
UnitedMasters Rolls Out Online Distribution Service for Artists
Exactly eight months after its launch in November 2017 when it secured $70 million in funding from the likes of Alphabet, Andreessen Horowitz, and 21st Century Fox, UnitedMasters plans to roll out a low-cost digital music distribution service for artists titled Releases on its website. Rightsholders will be allowed to maintain full ownership over their master recording rights, while having the ability to upload their songs and get them delivered to streaming services - all with a 5% commission fee. The price point is competitive, but other distributors like Warner Music Group's Level and will.i.am's Amuse is free for unsigned artists, which means the startup is trying to distinguish itself by repurposing data points to better market an artist, an approach that has generated tangible results. Rapper 2 Chainz reported a 60% jump in merch sales within two weeks by utilizing the tools at UnitedMasters. Roughly 10,000 artists have signed up for the platform as of March 2018.
Music Modernization Act Faces Challenging New Amendments
After the revised and amended Music Modernization Act was unanimously passed by the Senate Judiciary Committee on June 28th, proposed amendments to the bill are still being debated by lawmakers. Senator Ted Cruz has proposed an amendment that allows already existing private companies like Music Reports, Inc. the Harry Fox Agency, and MediaNet that currently implement licensing and facilitate payments to rightsholders to also offer and administer the blanket licenses, as well as the proposed collective. Cruz has voted the legislation go to the full Senate, although industry sources say that one of the owners of the aforementioned private companies is lobbying aggressively against the bill, saying it will put their company out of business.
Spotify and Patreon May Have Introduced a New Success Model
Could Spotify and Patreon better project the success of an artist with its own services rather than a traditional record label? Patreon was built from musician Amanda Palmer, which shocked the industry with a $1.2 million Kickstarter crowdfunding feat, creating a successful direct-to-fan model that has also been shown in reports of Spotify's direct licensing deals. Now, the label isn't the only one that can propel an artist out of obscurity. A Spotify curator has the power to spotlight an artist in front of millions of listeners. With the recent news of Apple Music surpassing Spotify in U.S.-based subscribers, Spotify may not only be the only streaming service to take on this approach. The variety of paths towards a musician's success continues to widen as labels find it harder to search for up-and-coming artists.
Copyright Office Introduces Plan to Design New Electronic Copyright Registration Procedure
The copyright application process may go electronic in the future as The Copyright Office confirmed that it is in the early stages for the creation of a more efficient re-envisioned electronic registration system. The new system will provide a user interface that will help assist the applicant with the completion of the application, allow regular users to easily input information, and provide third-parties to develop business or industry-specific interfaces. The Office has also begun preliminary research to replace the current public catalog in order to improve search capabilities and provide additional useful data.
CD Sales Down 24.5% in Germany Due to Music Streaming
On Wednesday, Florian Drücke, CEO of the German Music Industry Association (BVMI), confirmed in Berlin that audio streaming has jumped 35.2% during the first half of the year, making up a market share of 47.8%, nearly half of revenues on the German record market. In addition, the increase in percentage has replaced CDs as the largest sales segment. Physical sound recordings (CDs, DVDs, vinyl LPs) total 41.1% of the market, whereas digital sales are now at 58.9%. "Germany's market for recorded music has crossed a major milestone," said Drücke. For almost thirty years, the CD was the dominating format of music consumption in Germany, but now, sales are down 24.5% compared to the first half of 2017. Music downloads also are declining (-23.4%), with only 8.5% of total market share.
Smart Speaker Installations in 2018 is Projected to Reach 100 Million
Based on a report from technology market analyst firm Canalys, smart speaker installations could potentially surpass 100 million by the end of 2018, compared to 50 million installed last year. The development is expected to influence the massive competition between streaming services like Apple Music, YouTube Music, and Amazon Music as installations are expected to rise as high as 225 million units by the end of 2020. Amazon currently claims dominance with more than 50% of its Echo devices making up the install base in 2018. 30% is made up of Google Home smart speakers, followed by 4% of installations accounted by Apple's HomePod.
---
Random Ramblings
Who is Exploration?

Exploration is proud to be the company of choice to administer much of the world's most important media. We rely on advanced technology and a competent, full-time staff of 50+ people to help our clients and partners better control their data and collect their money.

We wrote a free book on how the music business works.

Download our catalog metadata template, which offers the minimum viable data needed to collect publishing royalties.

To see who is collecting your royalties, request a free copyright audit.