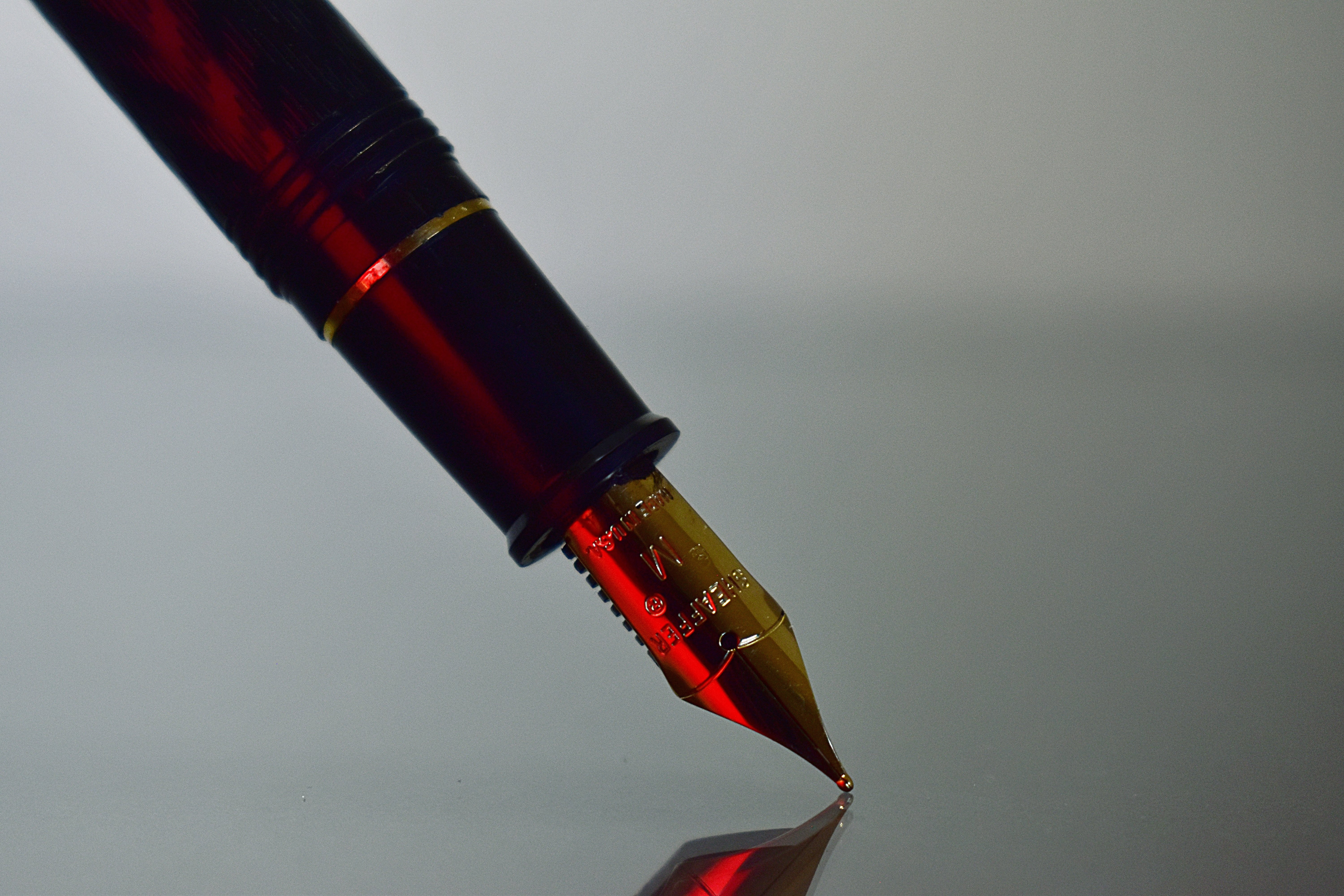 "Where words leave off, music begins."
Heinrich Heine
---
The Music Modernization Act was passed Tuesday September 18 by the US Senate based on a unanimous hotline vote, meaning the legislation was approved by all Senators without any objection. After much lobbying from both music industry bodies, SiriusXM, SESAC, and many others, the bill is now ready to be reviewed by the House of Representatives before it reaches the President's desk for final approval.
In a game-changing move, Spotify released a new feature this week that allows independent artists to upload music directly to its platform. It's currently sitting in invite-only beta mode for a few hundred US artists to utilize right now, but the company says it will "bring upload to even more artists, labels, and teams." The biggest shocker is that it's free, bypassing any yearly subscription or one-off upload fee, and allows artists to upload an unlimited amount of tracks with no additional commission on the royalties generated from the music.
On the other hand, Apple Music has announced a new "search by lyrics" feature on its service, and it now supports Android Auto in the car, allowing users to not only find and play songs from Apple Music via lyrics, but also via their Android device. Spotify does not yet provide lyric search as a functionality on its platform. It currently contains a "Behind the Lyrics" feature, which is powered by Genius, specifically for hit songs.
Now, the details...
Compiled by Heidi Seo
---
Exploration Weekly - September 21, 2018
Music Modernization Act Passed by the US Senate
The Music Modernization Act, now renamed the Orrin G. Hatch Music Modernization Act, was passed by the US Senate on Tuesday by a unanimous hotline vote, which means all 100 Senators voiced in favor of the current draft with no objection. The legislation will help address how mechanical royalties are paid in the US as well as mandate online and satellite radio services to pay royalties on pre-1972 recordings. The bill additionally sets a fair royalty rate for compulsory licenses issued by PROs - ASCAP and BMI. The House of Representatives will now need to review and approve the amendments made in the Senate, and then the bill will reach the President's desk for his signature to officially make it a new law. "The Senate vote marks a true step forward towards fairness for the people at the heart of music who have long been undervalued due to outdated laws. This was a long and complex process but ultimately the music industry has come out stronger and more united than ever," said David Israelite, CEO of the National Music Publishers Association.
Sirius XM's Approval of the MMA Came From Last-Minute Deal
The passage of the Music Modernization Act was successful, in part, due to a last-minute deal that assured Sirius XM's support of the bill. According to an email sent to Digital Music News on Tuesday night, the satellite radio giant was offered a number of key concessions to win its approval. This includes keeping its current non-interactive streaming radio rate, with a five-year extension that allows Sirius to avoid legal court battle over a recent increase. And it was guaranteed that its recorded royalty payments for pre-1972 songs would be shared 50% with the artists in question. Sirius CEO Jim Meyer stated, "SiriusXM is a platform that respects and actively supports artists and all music creators, and we are delighted to have reached this agreement to help pass this bill."
Spotify Allows Indie Artists to Directly Upload Music to the Platform
A new feature announced by Spotify now allows indie artists to upload tracks to the service directly without any requirement for a third-party aggregator or record label at no cost. There will be no upfront fees for uploads no matter how many tracks are submitted, and there won't be any additional commission charged to artists on the royalties generated by this music. This is a stark contrast from existing third-party digital aggregators/distributors like CD Baby and TuneCore. The new feature, which currently remains in invite-only beta mode, will be open to a few hundred US artists for now who own their own copyright of their recordings. Cover versions will be permitted to be uploaded, but filter systems will be in place "to prevent potentially infringing content from getting on the service."
Apple Music Unveils New "Search By Lyrics" Feature
The latest software update by Apple, iOS 12, introduced a new feature on its music streaming service, allowing users to find and play songs by searching via lyrics. The feature is also available to those that are not signed up to Apple Music as they are allowed to navigate to the search tab without logging in or playing music. The feature is also helpful for searching titles that don't reflect recognizable key phrases. Apple's competitor, Spotify, does not currently have a lyric search functionality on its service, but it contains a "Behind the Lyrics" feature, powered by Genius, for hit songs. The iOS 12 update also includes a new look for artist pages, a personalized playlist based on users' friends' music activity, and an editorially curated "Essential Albums" section on many artist pages and country-specific top songs charts.
YouTube Commits to New Vertical Video Ad Format
YouTube recently showcased a Hyundai vertical video ad on its platform, which showed an overall 33% lift in brand awareness and a nearly 12% lift in consideration. This indicates that the vertical video ad format is here to stick around. According to YouTube, "more than 70 percent of YouTube watch time happens on mobile devices," leading the company to acknowledge that "it's important to adapt to their viewing behaviors." As a result, companies and brands will now have the option to upload vertical videos and run video advertisements that will confirm to a viewer's mobile screen. These ads will be run across YouTube's apps and through its TrueView (skippable ad) product.
US Revenue Up 10%, Paid Streaming Subscribers Up 47%, According to RIAA
According to the mid-year RIAA reports, US music revenue expanded to $4.6 billion, a 10% increase over the $4.18 billion recorded in the same period of 2017. The main driver of growth is attributed to streaming, which increased to $3.35 billion in the first half of this year. Paid subscriptions grew to $2.55 billion, a 33.3% increase, while ad-supported revenue increased to $498 million. Another important piece of information to note is that the industry saw paid subscribers total 46.3 million subscriptions across the US, a nearly 15 million increase, or 47.4% from the 31.5 million subscribers counted at the mid-year point in 2017. Streaming now accounts for 75% of US revenue, while sales comprises 22% of revenue.
Apple Music Now Supports Android Auto
Following a beta launch last month, Apple has officially released an update for Apple Music to now support Android Auto, Google's in-car platform. Android users can now utilize Apple's music subscription service over Google Play Music or Spotify. YouTube Music has yet to add Android Auto, but Google has previously announced that a car-optimized YouTube Music experience will be coming soon. The tech company also introduced Google Maps pretty quickly onto Apple's in-car platform, CarPlay, soon after the release of iOS 12.
What to Expect from the EU Copyright Directive
"The EU Copyright Directive is a political battle," stated an article on The Hollywood Reporter this week. Christopher Beall, a partner at New York-based Fox Rothschild, explained that Europe wants to have a different copyright approach than the US. "'We don't like the way the Americans handle the internet — and we want to recapture some kind of control over how the internet works.'" But Ron Moscona, a partner at London-based international law firm Dorsey & Whitney, argued that "the main emphasis in the draft directive is on reinforcing copyright and helping rightsholders protect their works against unauthorized exploitation." The European Parliament is set to take its draft proposal to the European Council and the EU's executive body, the European Commission, to complete the final version of the directive before its scheduled vote this coming January.
Spotify to Expand in Middle East and North Africa
Based on a leaked email, Spotify is expanding its services to the Middle East and North Africa, butitng into competition with digital music services Anghami, Deezer, and Apple Music. According to local media, Spotify seeks to advertise six brands by charging them up to USD $200,000 apiece in the expanded regions. The music streaming service is planning to launch in November with a new regional headquarters based in Dubai. At the close of Q2 this year, Spotify counted 83 million subscribers worldwide, 33 million of which are in Europe and another 25.7 million in North America.
Tencent Music IPO Split in Half Based on Reports
According to a report, Tencent Music, which is being spun off from Chinese e-commerce giant Tencent, may only raise $2 billion in capital for its upcoming IPO, compared to the expected amount of $4 billion. The sudden halving is not confirmed yet whether it reflects a smaller number of new shares being sold or whether the valuation of the company has been slashed. The company was seeking a valuation of $25 billion over the past few months, and the new capital raised would have exceeded $2.42 billion by Chinese streaming firm iQIYI earlier this year. The spinoff was confirmed in early July, and according to Reuters, Tencent filed a confidential updated prospectus with the US Securities and Exchange Commission on September 7. Spotify currently owns 9% of Tencent Music and Tencent owns 7.5% of Spotify.
US Court of Appeals Rejects SoundExchange's Argument and Upholds Copyright Royalty Board Webcasting Rates
The U.S. Court of Appeals for the D.C. circuit passed the Copyright Royalty Board webcasting rate determination for the period of 2016-2020 on all counts this past Tuesday, September 18. The previous rate in the prior period was $0.0014 per song play from ad-supported services, but the CRB set it at $0.0017 in December 2015 following a lengthy rate trial that lasted six weeks. A rate of $0.0022 was also set per song play for paid subscription based webcasters, down from $0.0025 per play in the prior period. SoundExchange appealed in June 2016, arguing that the rates set by the CRB "do not reflect a fair market price for music." However, the appeals court rejected SoundExchange's argument, leaving Dennis Wharton, the Executive Vice President of Communications at the National Association of Broadcasters, to state they are "delighted" to hear of the D.C. Circuit's decision.
Childish Gambino Countersues Glassnote on Royalties Claims
Donald Glover aka Childish Gambino counter-sued Glassnote, his former label, for the sharing of monies between label and artist, which were administered by American collecting society SoundExchange. Glover's deal with Glassnote was originally agreed on a 50/50 split - SoundExchange already allocates 50% to performers (45% to featured artists, 5% to session musicians). But Glover seeks to also claim the 50% that SoundExchange pays to whoever owns the copyright, which is Glassnote. The case, if pursued in court, is eyed to stir a wave of change in the terms of contracts between labels and collecting societies around SoundExchange income.
---
Random Ramblings
Who is Exploration?

Exploration is proud to be the company of choice to administer much of the world's most important media. We rely on advanced technology and a competent, full-time staff of 50+ people to help our clients and partners better control their data and collect their money.

We wrote a free book on how the music business works.

Download our catalog metadata template, which offers the minimum viable data needed to collect publishing royalties.

To see who is collecting your royalties, request a free copyright audit.