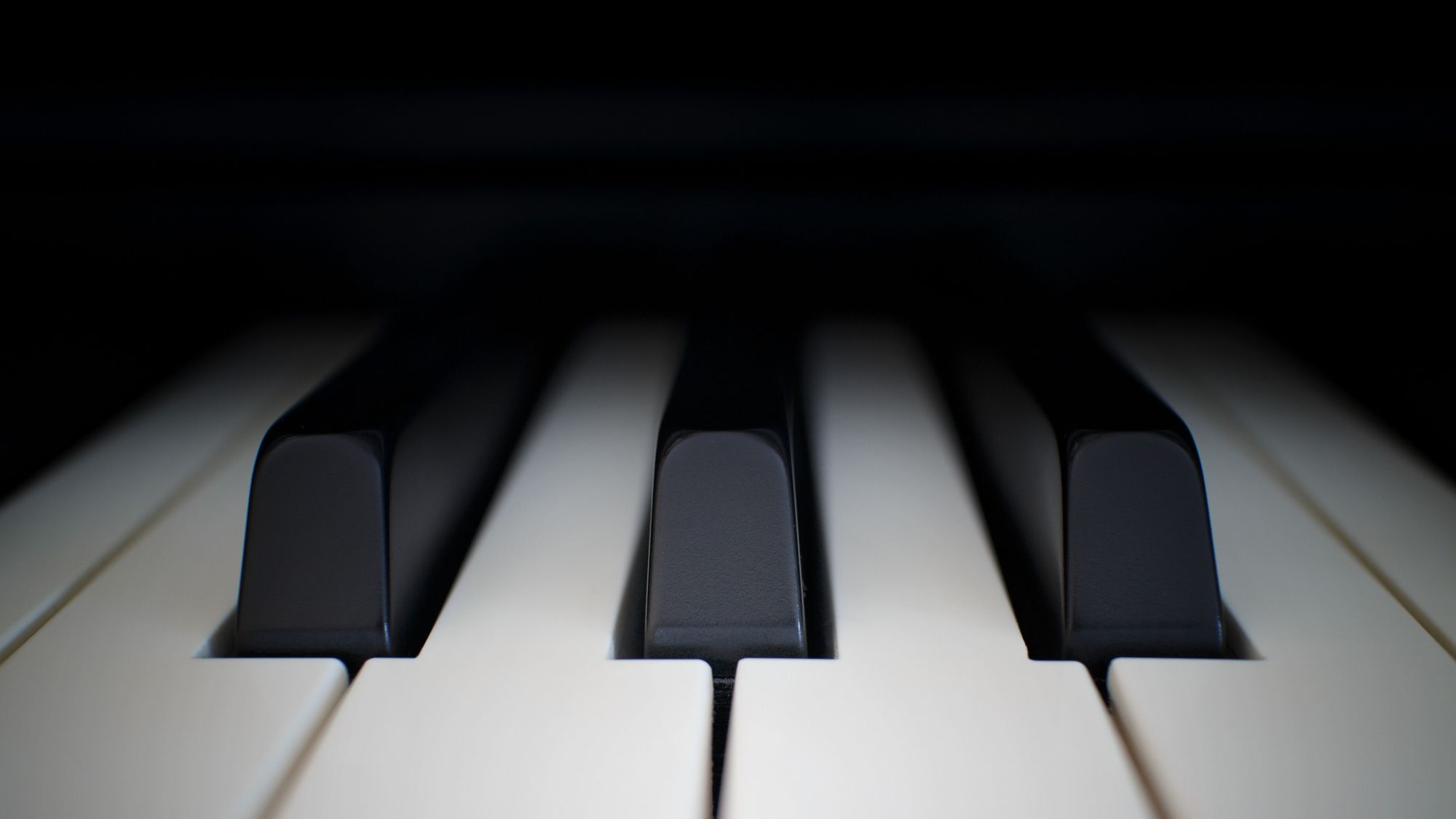 "Gratitude turns disappointment into lessons learned, discoveries made, alternatives explored, and new plans set in motion."
Auliq-Ice
The quote used in the previous week's newsletter was incorrectly attributed to Ed Sheeran. It is accredited to multiple sources, according to our research, one of which is John Lennon.
---
The holiday season has begun, and Exploration would like to wish those in the United States a Happy Thanksgiving and to all a wonderful time with their loved ones!
A few pop-ups were released on YouTube this week regarding a current controversial issue surrounding Article 13 of the Copyright Directive by the European Union. The pop-up contains a link to YouTube's #SaveYourInternet campaign that lobbies against the legislation, and has rallied together top European creators like Dodie Clark and Humza Productions.
A recent global deal signing Taylor Swift to Universal Music Group resulted in a plan that calls the label to distribute the proceeds it receives from the sale of Spotify stocks to artists, non-recoupable. This is similar to what Sony Music Entertainment did with its artists and distributed labels when it sold 50% of its Spotify stock earlier this year. UMG has not made the final decision to sell, and it does not plan to anytime soon, given that its parent company Vivendi is currently looking for partners to buy 50% of the unit.
And according to a recent filing posted on Monday, European countries Germany and Austria approved SiriusXM's $3.5 billion acquisition of Pandora. Strangely, these countries actually do not support neither SiriusXM nor Pandora, but sources claim the presence of AdsWizz in Europe served as a possible reason for the countries to go through with the approval process. Pandora acquired the digital audio advertising company this past March, and in October, SoundCloud signed a deal for Pandora to sell its US advertising via AdsWizz.
Now, the details...
Compiled by Heidi Seo
---
Exploration Weekly - November 23, 2018
YouTube Runs Pop-Ups Informing Viewers of Controversial Article 13
YouTube released a few pop-ups at the bottom left-hand corner of videos this week where YouTube typically runs ads for its YouTube Premium subscription service, according to The Verge. A screen grab of the pop-up, courtesy of a Twitter user named Oliver, displayed it stating, "Article 13 could have unintended consequences. There is a better way." The company is currently lobbying against the controversial Article 13 of the Copyright Directive that plans to increase the liability of content platforms when policing content. YouTube has dubbed a campaign called #SaveYourInternet, and provided a link to the standalone website dedicated to the issue inside the pop-up. Participation from top European YouTube creators like Dodie Clark and Humza Productions has been shown. Article 13 has been approved by Parliament in September, and it is expected to be officially voted into law in January.
Taylor Swift Signs with Universal Music Group, Successfully Requests One Deal Condition
Taylor Swift's new global deal with Universal Music Group secured one particular condition for artists, as confirmed in the pop star's Instagram account Monday morning, "...I asked that any sale of [Universal Music Group's] Spotify shares result in a distribution of money to their artists, non-recoupable." The plan matches what Sony Music Entertainment put into place with its artists and distributed labels when it sold half its Spotify stock for roughly $750 million earlier this year. Warner Music Group sold its entire stake in Spotify for a valuation of $504 million in August, $126 million of which was credited to artist accounts on their royalty statements, but was not non-recoupable. UMG's 5% stake in Spotify equals to be around $531 million, and the company has yet to decide whether it will sell anytime soon, especially during a time when UMG parent Vivendi plans to sell up to 50% of the company.
SiriusXM - Pandora Deal Approved in Europe
In a recent filing posted on Monday November 19, SiriusXM's $3.5 billion acquisition of Pandora was approved last Friday "under the competition laws of Germany and Austria". However, neither SiriusXM and Pandora operate on the continent of Europe at all, much less in Germany and Austria. Sources claim Pandora's acquisition of AdsWizz this past March and its presence in Europe influenced the approval process. According to its latest public filing, SiriusXM currently has 36 million subscribers in North America and Pandora has 69 million average monthly users and 6.8 million paid subscribers to its Pandora Premium and Pandora Plus tiers in the US. AdsWizz reportedly has grown Pandora's advertising revenue by 6% year-over-year and ad RPM by 11% year-over-year. Sirius, on the other hand, saw new company records in quarterly revenue ($1.5 billion) for the third quarter since its deal with Pandora was announced. The acquisition is expected to be finalized in Q1 2019.
Tencent Music May File IPO in 2019 According to Source
Chinese streaming giant Tencent Music may not go public this year even though reports have stated the intention was to float in November. That intention has dampened due to a "weak mood towards tech stocks and ongoing market jitters," according to a source, especially ahead of next week's G20 meeting in Buenos Aires. "Indeed, TME and its advisers have discussed pushing the deal into early 2019, according to two sources involved. No decision has yet been made by the company, they added." Tencent Music reportedly was hoping to raise up to $2 billion in the IPO at a valuation of $30 billion.
American Music Licensing Collective Loses Two Board Members
According to Digital Music News, a pair of board members, George Howard and Larry Mestel, have stepped down from the newly formed American Music Licensing Collective (AMLC) for unknown reasons. The AMLC plans to take on the duties of the Mechanical Licensing Collective (MLC), a licensing body mandated by the now-passed Music Modernization Act (MMA). Neither former board member has provided a reason for their exits. George Howard is the cofounder of both Music Audience Exchange and TuneCore, and CIO of Riptide Publishing. Larry Mestel is the founder of independent publishing and entertainment company Primary Wave.  
More Spotify Listeners in Mexico City Than in London, New York, or Paris
According to Spotify, Mexico City has more Spotify listeners than any other major city, becoming a top-streaming market for the likes of Adele, Diplo, Harry Styles, and others with nearly 22 million residents in the city. The "increasing gravitational pull" for artists in the region has been due to events like the annual Corona Capital music festival, which took place last weekend (November 17-18). The streaming service also cites the Pixies as a band that has been able to target Mexico City as a key live market. The band's streams shot up by 346% in Mexico just one week before a series of performances in the country's capital, and the group played to a crowd of 100,000 in central Mexico City last weekend.  The city became Spotify's first-ever Latin American market in 2013.
Pandora Premium Added to Amazon Echo Devices
Pandora Premium is now available on Amazon's Echo, Echo Dot, and Echo Show devices, enabling users to request single songs, whole albums and custom playlists on demand. Paying Pandora Premium subscribers additionally get to listen to the service's personalized radio stations without any ad breaks. The Premium tier was launched in early 2017 to compete with Spotify, and now accounts for 30% of Pandora's revenue. The company saw its subscription business grow by 49% year-over-year, whereas its ad business only grew 6% over the same time span.
Brazil's Success to Become Top Music Market in the Future
According to the Getúlio Vargas Foundation, there are more mobile phones in operation in Brazil than there are inhabitants. This has contributed to a remarkable growth in revenues for the country's recorded-music market, which grew by 17.9% in 2017, including a 64% rise for streaming revenues. Brazil shows great potential in becoming one of the world's major music markets in the near future, though the country is undergoing severe economic and political crisis as well as social inequality and low acquisition power among the population. Still, user bases on streaming services like YouTube, Spotify, and Netflix are rapidly growing. One of the most popular music genres, sertanejo, Brazil's equivalent of country music, has shown great success as artists like Wesley Safadão and Luan Santana are among the top-grossing live acts. This has led music industry experts to predict the next big trend may be in Brazilian pop music, according to Music Ally.
YouTube to Stream Free Ad-Supported Feature Films
Around 100 ad-supported Hollywood films, like "Rocky" and "The Terminator," were added onto YouTube, according to a recent report from AdAge. Other titles include "Zookeeper," "Agent Cody Banks," and "Legally Blonde," among others. YouTube had previously offered users the ability to solely purchase movies and TV shows, but the report claims the company is open to work out other deals with advertisers, like sponsorships and exclusive screenings, while currently serving ads on these free movies. The video site has a user base of 1.9 billion monthly active users, and it holds access to data from Google, which it uses to target ads. The news comes after Roku's move last year with the launch of its free collection of movies, called The Roku Channel.
Spotify Provides Premium Subscriptions in South Africa for 42-Cents a Month
Spotify is offering a holiday discount to new users in South Africa, offering a low price of R5.99 ($0.42 USD) per month for the first three months, after which the subscription price will revert to R59.99 ($4.20 USD) per month. The deal comes in hopes to entice a wave of new premium subscriptions in the region, and is said to expire after December 31st of this year. Sources claim the rapid expansion demonstrates that the company is successfully executing deals with major labels, indies, and publishers, with flexible country-by-country pricing. Alongside the Middle East and North/South African region, Spotify has also expanded into Israel and Vietnam, opening the service to an additional 160 million people. The company still faces stiff competition as aggressive moves in expanding globally have also been seen by Apple Music. In addition, a Saudi prince has recently backed French music service Deezer.
---
Random Ramblings
---
Who is Exploration?
Exploration is proud to be the company of choice to administer much of the world's most important media. Utilizing competent staff and advanced technology, our clients are able to better control their data and collect their money.  
We're writing a free book on how the music business works. Learn more here.
The catalog metadata template offers the minimum viable data needed to collect publishing royalties. Download the .csv file here.
Please feel free to reach out anytime if you have any questions or ideas!
Hope you have a great weekend!