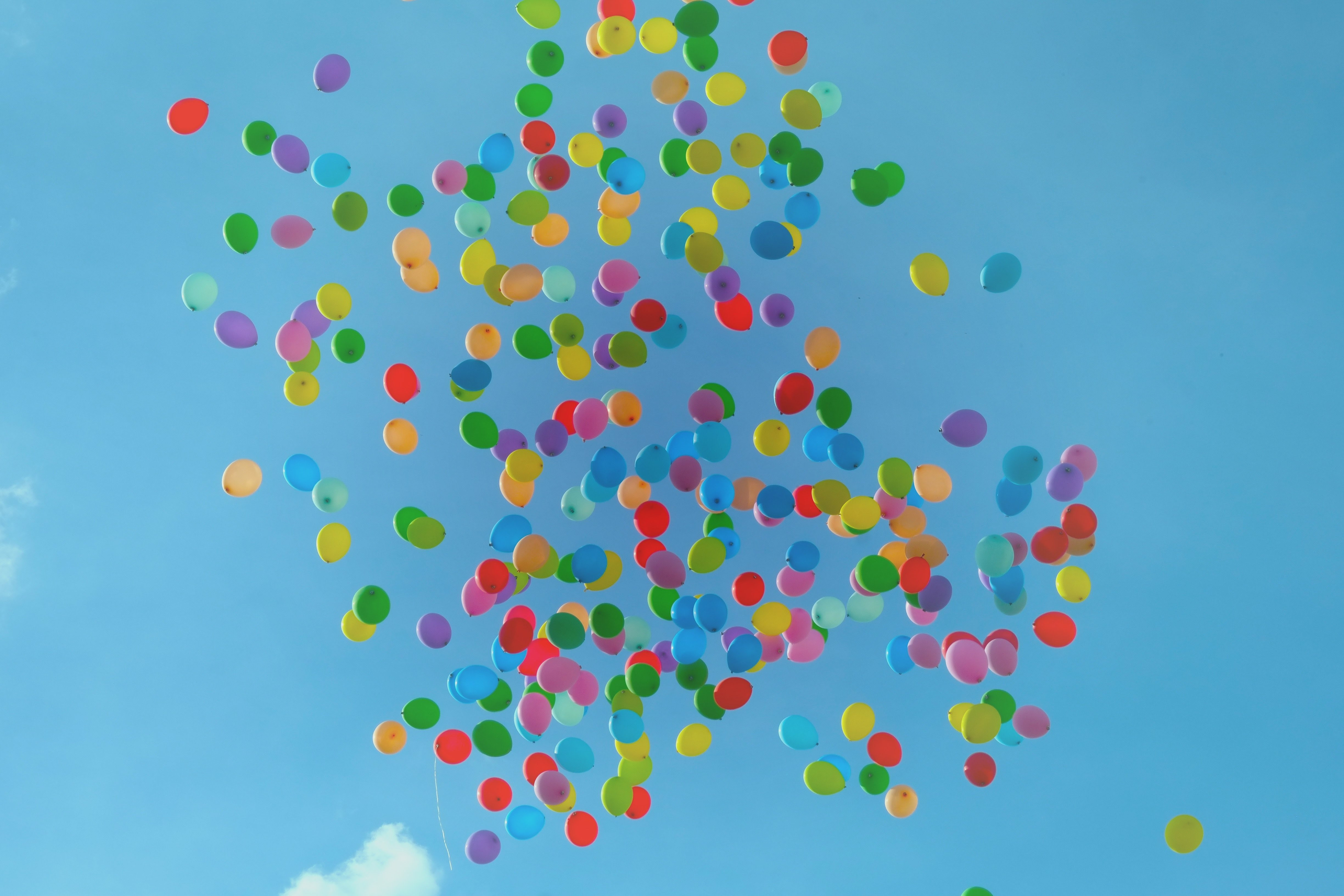 "And, in the end
The love you take
is equal to the love you make."
Paul McCartney, The Beatles Illustrated Lyrics
---
Facebook's new deal with Universal Music is expected to drive innovation in the music industry. This seems like a move to streamline the changes that have been going on within the social platform to solidify and develop music distribution. Amazon and Google continue to feud over conflicting interests when offering products on rival platforms, which has led to Google recently declaring the YouTube app's deactivation on Amazon's Fire TV. And for the first time in music history, USB devices containing music albums will now be counted in the South Korean Gaon charts according to the Korean Music Content Industry Association starting New Year's Day.
And speaking of New Year's, we wish you a warm holiday as we near the last few days of 2017. We're excited to offer you the latest news in music each week, and we thank you for following our newsletter on behalf of our team at Exploration.
We'll catch up with you next year!
Now, the details...
---
Exploration Weekly - December 29, 2017
Facebook Bumps Up Music Sector with Universal Music Deal
Facebook recently signed a multi-year licensing deal with Universal Music, a gesture expected to legitimize music distribution on its platform, and promise a boost of revenue for the music industry. Facebook's Head of Music Business Development and Partnerships Tamara Hrivnak embraced the decision, commenting on the company's ability to nurture a "magnetic relationship between music and community building" for music lovers, writers, and artists alike by opening up to "innovation through music and video". Universal's EVP Digital Strategy Michael Nash described the endeavor as a "dynamic new model for collaboration between music companies and social platforms to advance the interests of recording artists and songwriters while enhancing the social experience of music for their fans". The deal will also cover Facebook's image and video-sharing platform Instagram, and its virtual reality system Oculus.
YouTube app gutted from Amazon's Fire TV Due to Google-Amazon Conflicts
Google recently blocked the YouTube app from being included as a part of Amazon Fire TV's offerings starting January 1, 2018. As an alternative, Fire TV users will be redirected to a web browser instead to Amazon's own Silk browser or Firefox in order to access the video platform. This comes as a result from an ongoing feud between tech giants Amazon and Google. The two have clashed over anti-competitive concerns when Amazon refused to stock devices that competed with its own, including Apple TV, Chromecast, and Google Home, in an effort to promote its products like the Echo and Fire TV. There has been much back and forth trying to reach a productive discussion together as relations have shown to improve when Amazon added a product listing on its site for Chromecast, but the deactivation of YouTube on Fire TV suggests the two still cannot agree to find a reasonable solution that serves both their interests. This could cause quite some concern among Google and Amazon's overlapping customers, leading them to switch to other products like Roku.
South Korea's Gaon Chart Now Counting USBs as Music Albums
The music industry's ever-changing and fast-paced culture has enabled South Korea's Gaon Chart to start counting USBs containing songs as albums into its charts next year. According to the Korea Music Content Industry Association, the organization will change its policy for the Gaon Chart to expand the scope of "a music album" from the previously "replicated article stipulated in the copyright law" or "a physical object that contains music" to "a product sold in a package." This new policy will come into effect on January 1st with the release of G-Dragon's USB album Kwon Ji Young. The album drew strong protest when Korea's music industry excluded his USB album from being counted in the charts in June, defining USBs simply as a "downloading device", not as an "album" defined under copyright law. Sources from the Gaon Chart responded, "We took the measure to adapt to the fast-changing media environment. We expect it will serve as a chance to prompt the release of music products made in various formats."
Lorde Cancels Concert in Israel Due to Political Pressure
Lorde cancelled her upcoming concert in Tel Aviv on June 5th when she faced criticism by anti-Israel activists promoting the "BDS" movement (boycott, divestment, and sanctions), which specifically organizes social media campaigns to discourage artists from performing in Israel. It has been successful with artists like Elvis Costello and Lauryn Hill, but many have also protested against this movement, urging to build #BridgesNotBoycotts, like Radiohead, Nick Cave, and Lady Gaga. Lorde was scheduled to perform at Tel Aviv's 15,000-seat Convention Centre, but with her cancellation, the move has caused quite a vocal response from Israel. Israeli culture minister Miri Regev wrote: "Lorde, I'm hoping you can be a 'pure heroine,' like the title of your first album, be a heroine of pure culture, free from any foreign – and ridiculous – political considerations." And Israeli promoter Eran Arielli of Naranjah simply stated, "We forgive her," declining to comment any further. Lorde remains to perform in Russian cities St. Petersburg and Moscow, although political controversy around Russia's anti-LGBT discrimination has appeared to be an affront to human rights in the past.
India's Growing Potential in the Music Industry
India is evolving as a burgeoning music market according to All About Music, a platform curated to put the spotlight on the potential of India's music industry. The company hosted a conference in Mumbai, India in September, drawing key strategies for India to set new benchmarks and goals with 850 attendees, including music executives, major artists, and independent musicians within India. The country is one of the world's largest music markets with 1.3 billion music lovers, and expects to double the value of music by 2020. The strong economic growth comes from the country having one of the biggest populations on Earth, but the majority of the population are unwilling to pay for music among a diverse variety of localized streaming services. Although India has amassed 100 million users on its platforms, the overall conversion rate to paying is to be just around 1%. Changes in infrastructure can really push the industry forward to new growth, especially in India as it is "all about potential", according to Outdustry's Ed Peto. Digital is rapidly contributing to the growth of India's recorded music revenues, showing a rise in 2016 from $54.9 million USD to $72.1 million USD.
Beats Convinced Monster to Pay its Legal Bill
Beats and Monster were in collaboration when it was first beginning to develop its headphone business when the partnership led to an ugly divorce. The two companies entered a lawsuit, claiming that Beats had misled Monster and founder Noel Lee for giving up his share in the company in 2013. The jury ruled in favor of Beats, but not long after the case decision was reached, Beats followed with another lawsuit demanding Monster to pay a total of $7.9 million in legal expenses. "Beats and the individuals who were sued fought to clear their name. They fought to tell the world they did not commit fraud. That fight was expensive, and Monster and Lee caused every single penny of that expense," stated Beats' attorney Nick Hanna. The jury has ruled in favor of Beats after hearing various arguments, and eyes are now peeled on Monster's next move.
---
Random Ramblings
Who is Exploration?

Exploration is proud to be the company of choice to administer much of the world's most important media. We rely on advanced technology and a competent, full-time staff of 50+ people to help our clients and partners better control their data and collect their money.

We wrote a free book on how the music business works.

Download our catalog metadata template, which offers the minimum viable data needed to collect publishing royalties.

To see who is collecting your royalties, request a free copyright audit.