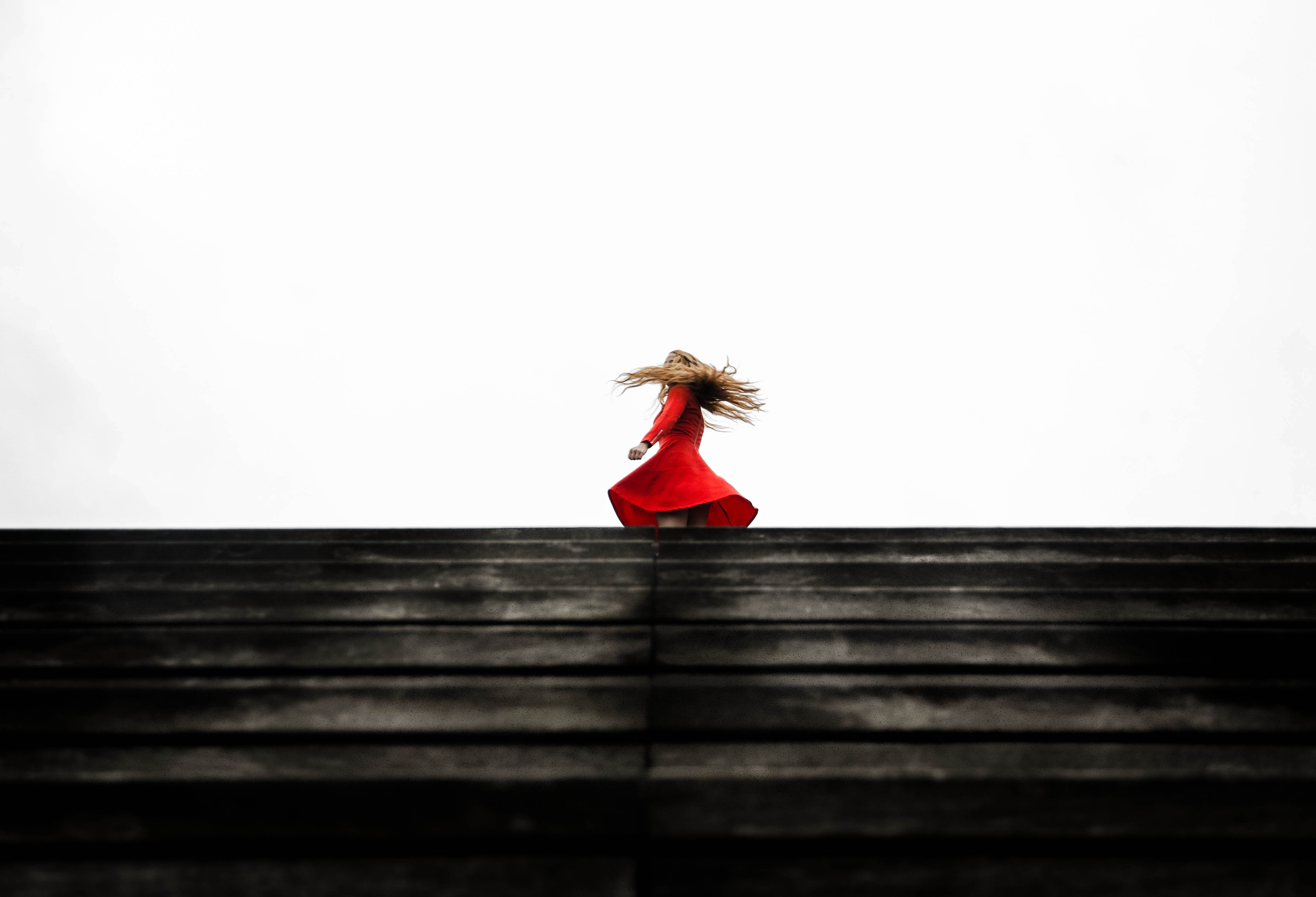 "Music is one of the most powerful things the world has to offer. No matter what race or religion or nationality or sexual orientation or gender that you are, it has the power to unite us."
Lady Gaga
---
Exploration Co-Founder and COO Rene Merideth was a moderator for a panel hosted by the California Copyright Conference this past Tuesday in Studio City, CA. Joining the discussion was Chief External Affairs Officer of SoundExchange, Richard Conlon, Yardnoise Co-Partner, Maria Gonzalez, BMI's Executive Director of Distribution and Administration Services, Michael Crepezzi, and Vice President and General Counsel of Music Reports, Bill Colitre. The panel was also co-moderated by Reggie Calloway, Director of Music Royalty Funding at Sound Royalties. The night was filled with talks about understanding the collection and distribution of digital revenue streams to copyright owners of compositions and sound recordings. We can't say how happy we are to have met such great people there. Please contact us if you'd like to know of any upcoming events or if you'd like to send us any comments or thoughts about the panel!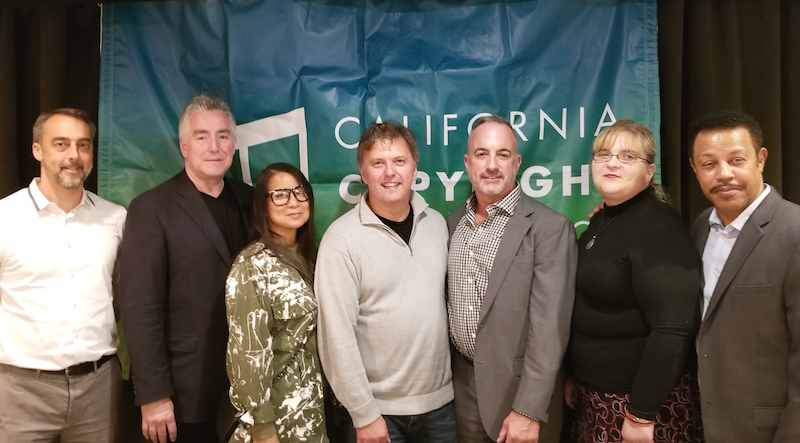 Bill Colitre / Music Reports, Inc. ,Vice President and General Counsel
Richard Conlon /SoundExchange ,Chief External Affairs Officer
Maria Gonzales / Yardnoise, Co-Partner
J. Charley Londoño / President, California Copyright Conference, President, and Law Office of J. Charley Londoño
Michael Crepezzi /BMI ,Executive Director, Distribution and Administration Services
Rene Merideth / Exploration ,Co-founder and COO
Reggie Calloway / Sound Royalties ,Director of Music Royalty Funding
In addition to the panel discussion, which was great IMHO, the participants collaborated on the critical information listed below. It was distributed as a handout at the event and can be downloaded in PDF format here.
Basic Fundamentals of Copyright in Music:
There are two separate copyrights in music.
Composition
Owned by Songwriters & Publishers
Performance Rights monies are collected by a PRO (Performing Rights Organization)
Mechanicals/Sync permissions and monies are controlled and collected directly by the Publisher
Represented with a (c)
Sound Recording/Master
Owned by Artist or Record Label
All rights are administered by the owner
Represented with a (p)
Performing Rights Organization ("PROs")
PROs are not music publishers
PROs license and collect fees for the performance right(s) for a composition
Songwriters and Publishers each sign up to the same PRO for the same shares on compositions
Performance rights are used when a song is performed publicly. Some of the licensees that work with PROs are:

Terrestrial Radio
Film/TV Broadcasters
Streaming Services
Venues which use live music (Stadiums, Arenas, Restaurants, Shops, Etc)

Four PROs in the United States

BMI (Broadcast Music Inc)
ASCAP (American Society of Composers, Authors & Publishers)
SESAC (Society of European Stage Authors & Composers)
GMR (Global Music Rights)

In the Rest of the World, there is primarily one PRO for each territory
Mechanical Licenses
Pertains to the reproduction and distribution of a composition as it's contained in a sound recording and it's variations including - physical products, streaming, ringtones, etc
Cover Recordings - After the first recording, anyone can record and distribute their version of a composition. No matter how many times a composition is covered it does not change the ownership of the composition as long as it is under copyright protection.
Covers can fall under a compulsory license as long as the rules provided in the copyright law are followed properly
Streaming services use a mechanical right and also need to license for this right from the publishers
Clearinghouses like Harry Fox Agency (HFA) and Music Reports Inc (MRI) work with digital streaming services to streamline compulsory license process
Mechanical license does not include the right to:

Use the song in a video - this is a sync license
Perform the song publicly - this is a performance license
Display or reprint lyrics in physical product or in a video - these are licensed directly with a publisher
Use lyrics for sheet music or for karaoke - this is licensed directly with the publisher
Compulsory Licenses
Outlined in Section 115 of the US Copyright Law
May be used by anyone in the place of a formal mechanical license with each publisher/owner of a composition - from an individual pressing their own CDs to the largest of the streaming services
Provides the ability for anyone to record and distribute a composition as long as they:
Pay the appropriate rate as outlined in copyright law

Compulsory rates are set by the Copyright Royalty Board (CRB)

There are currently 13 rates depending on the type of distribution
HFA has provided an succinct online guide for the current rates https://www.harryfox.com/find_out/rate_charts.html
Payment should be made monthly to the composition's owner/publisher(s)

Serve an NOI (Notice of Intent To Obtain A Compulsory License)

Someone using a compulsory license MUST include the song title, artist, songwriters, type of distribution, number of units sold and/or streamed, name and address of the distributor
Only covers activity such as sales or streaming in the US and US territories, it does not cover any streaming activity in any other territory. Those streams would be paid to the proper entities in that territory.
Bulk NOIs
Copyright office has agreed to accept these in 2017
A Streaming service may send Bulk NOIs to the copyright office for any compositions that the service cannot find properly registered at the US copyright office
No fee has to be paid to anyone for these bulk NOIs
A publisher can reach out to the streaming service and correct this information and license directly in order to get paid for streams going forward
SoundExchange (even though they primarily work with Master Recordings) has a free lookup portal for publishers to find any bulk NOIs have been issued containing their works https://www.sx-works.com/noi-lookup
You can also download and look through the bulk NOIs to find their compositions https://www.copyright.gov/licensing/115/noi-submissions.html
SoundExchange
Non-profit organization that collects and distributes royalties associated with the digital public performance of sound recording masters
Collects for label/owner and artists for digital performances from music streaming service providers (e.g., SiriusXM, Pandora, web casters, etc.) who publicly perform sound recording masters over digital platforms.
Works with Statutory licenses for the digital audio transmissions of sound recording masters and is the only entity authorized by the US Congress to administer licenses in the United States
Breakdown of royalties

45% of digital public performance royalties are paid directly to the featured artist on a recording
5% is paid to a fund for non-featured artists
50% of the digital public performance royalties are paid to rights owner of the sound recording master.
Paid out over $5 Billion since September 2003
Importance Of Metadata
Metadata is any data associated with your copyright
Organized and complete metadata ensures ease and accuracy in delivery to any income source which needs your metadata to license and pay royalties
Some types of important metadata include:

Composition: Title, Writer(s), PRO, PRO Work Code, ISWC Code, Publishers, Ownership %, Territories controlled, Sub-Publishers, Artists' who've recorded the song, ISRC's of recordings, Date of Copyright, Copyright registration code
Sound Recording: Title, Artist, ISRC Codes, UPC Codes, Record Label, Distributor, Territories owned, Date of Copyright, Copyright registration code
Music Video: Title, Artist, ISRC Code, Label, Distributor, Copyright registration code, Date of copyright, Director
Flow of Income
These diagrams show the flow of income streams related to various sources.
Music Publishing
YouTube
In the United States has TWO (2) income sources:
Rates are different between Ad views on YouTube and Red, which is YouTube's subscription based service. But earnings from BOTH types of income on YouTube flow in this way.
Streaming Services
Including Pandora, Spotify, Google Play, Amazon, Deezer, etc
Some streaming services may have direct deals with Publishers which would remove the need for an NOI or the HFA or MRI service.
Sound Recordings/Masters
Streaming Services:
Including Pandora, Spotify, Google Play, Amazon, Deezer, etc

Download the PDF
The news report for this week begins with EMI's potential sale or acquisition for an estimated market price of $4 billion. That's almost double the price of its previous sale of $2.1 billion in 2012. Most recently this week, Spotify has also announced it will be officially listing its shares on the New York Stock Exchange this coming April 3rd. Currently, the digital service is valued at $20 billion, around $2 billion of which are owned by Universal, Sony, Warner, and Merlin. Jointly, the major music companies have a cumulative ownership stake covering between 10% and 20% of the streaming company. Over in Austin, YouTube's Global Head of Music Lyor Cohen gave his keynote address at this year's SXSW, stating that we are now entering the "golden era" of the music industry...
Now, the details...
---
Exploration Weekly - March 16, 2018
EMI Music Publishing Valued at $4 Billion in the Market
Sony has held preliminary talks to acquire a majority stake in EMI Music Publishing. Abu Dhabi-based Mubadala Investment, which holds a majority share of an estimated 60% of EMI, is asking for $4 billion for that stake. Currently, Sony/ATV administers EMI's catalog. Mubadala is planning to sell the catalog, which features around 2.1 million songs, including titles like "Somewhere Over the Rainbow". Although Mubadala is directing Sony to acquire its stake or trigger a sale of the entire company, sources claim that it could also sell its stake to another party, which would then become the majority owner. While the process cannot officially begin until the end of June, Mubadala has already begun reaching out to potential suitors. Len Blavatnik, whose Access Industries owns Warner Music Group, is said to be one of the interested parties.
Spotify Expected to List Shares on NYSE on April 3rd
The date is set for Spotify to list its shares on the New York Stock Exchange on April 3rd, only a few weeks after the company recently filed its direct listing on February 28th. Instead of undergoing the common practice of underwriting shares, the company will prepare for its direct listing by allowing shareholders to trade openly on the market. Spotify's value is expected to exceed $20 billion based on calculations. The digital music service also planned to hold an investor day yesterday, where the company promoted its value ahead of the listing. Spotify's F-1 filing reveals 46% year-over-year growth to 71 million subscribers in 2017, out of 159 million total monthly active users. The company's revenues and net losses also grew last year, reaching $5.02 billion and $1.51 billion, respectively. But despite the losses, Spotify has no more outstanding debt since its shareholders TPG and Dragoneer converted their debt into equity and sold their shares to new Spotify investor Tencent.
YouTube Global Head of Music Lyor Cohen Speaks at 2018 SXSW Keynote
The speech made yesterday by YouTube's global head of music Lyor Cohen at the SXSW Conference and Festival touched upon YouTube and Google's position within the music industry, stating, "We know we're late to the party. We're making an enormous investment. We're going to collaborate and work closely with our label partners to understand their priorities to help them promote and break their artists." Last June, YouTube announced that the company had reached 1.5 billion monthly viewers and struck deals with Sony, Warner and Universal, along with a number of indies, in talks of launching its very own subscription-based streaming service. According to Cohen's speech, he wanted to challenge a distribution system that he saw as becoming a duopoly, dominated by Spotify and Apple Music. "My greatest fear at the time was that distribution was going to be too highly-consolidated between Apple and Spotify," he said. "I wanted YouTube and Google to be successful in order to bring diversification to distribution in the music business."
Facebook Signs Licensing Deal with Warner Music Group
Facebook and Warner Music Group have completed its licensing deal this past week, entering a partnership that allows users of Facebook, Instagram, Messenger, and Oculus to upload and share videos containing licensed music in the Warner Music and Warner/Chappell catalogs. The social media company has signed similar licensing agreements with Universal Music, Sony/ATV Music Publishing, Kobalt Music Publishing, Global Music Rights, HFA/Rumblefish, and pan-European rights hub ICE. These deals will give Facebook leverage in the music industry to establish itself as a valuable ecosystem for music rights holders. "Our partnership with Facebook will help expand the universe of music streaming and create supplementary revenue for artists," said Ole Obermann, WMG chief digital officer. As of the fourth quarter of 2017, Facebook had 2.2 billion monthly active users and Instagram 800 million.
Merlin Sees Rise in Revenue from Latin American Streaming Services
Merlin, an indie-labels licensing agency, has reported that its members' earnings from Latin America have grown five-fold in the last three years due to music streaming services. The company expects to generate more than $60m of audio-streaming revenues from Latin America for its member labels in 2018. Merlin CEO Charles Caldas will be speaking about the growth in Latin America during the SXSW conference in Austin, revealing that Brazil, the sixth biggest territory for Merlin members in terms of revenues, will generate more income than France, Australia, and Canada. Among Merlin's top 20-earning countries are Argentina, Mexico, and Chile. Merlin's US member labels, which make up 50% of payouts from Latin American streaming services, have seen LatAm streaming revenues almost double as a percentage of their income.
iHeartMedia Files for Bankruptcy
Radio conglomerate iHeartMedia filed for Chapter 11 bankruptcy protection this Wednesday March 14th. The company said in a statement that it had reached an agreement with the holders of more than $10 billion of its debt. CEO Bob Pittman included by saying, "The agreement we announced today is a significant accomplishment, as it allows us to definitively address the more than $20 billion in debt that has burdened our capital structure...Achieving a capital structure that finally matches our impressive operating business will further enhance iHeartMedia's position as America's #1 audio company." iHeart is the nation's largest radio company with more than 850 stations. It owns iHeartRadio's music streaming service, a large concert business, and a 90% stake in Clear Channel Outdoor, the billboard company. For years, the company has been saddled with $20 billion in debt, but the filing will not completely shut down the business. Analyst at Debtwire Seth Crystall spoke, "If you were listening to iHeartRadio, or going to iHeart concerts, you will not even know the difference."
Premium Payments of High Importance After Shane McAnally's Dispute with ASCAP
In May 2014, country songwriter Shane McAnally left ASCAP to join Global Music Rights the next year. He expected at the time to continue earning "premium payments" from his hits as long as ASCAP was still collecting money for them from its radio licensees. However, the statement he received from ASCAP in 2015 didn't show his expected total payment amount, falling short $1 million from what he had been originally anticipating. ASCAP still had to pay him for radio play it had licensed through 2016, stating that the PRO doesn't dish out its standard bonus for hit songs to songwriters who leave and take their existing catalog with them. McAnally and ASCAP have now entered a legal battle, with their case headed for review by an independent arbitration panel soon. The case highlights the importance of premium payments and other perks that songwriters can benefit from when signed to a PRO in the US. It also boosts leverage for PROs in licensing deals when retaining talent in their repertory.
Apple Music Reveals 38 Million Subscribers, 8 Million Trial Users
Apple Music Reveals 38 Million Subscribers, 8 Million Trial Users Apple Music revealed its streaming service reached 36 million subscribers in early February. A month later, that figure increased to 38 million, provided by the company's SVP of internet software and services Eddy Cue during his appearance at the SXSW conference in Austin, Texas. The numbers are impressive, as the two million subscriber growth in a single month matches the growth rate of Spotify. While Spotify points to its free tier as the engine for its paid-subscriptions growth, Apple Music believes that role is being played by time-limited free trials. According to Cue, Apple Music has currently eight million trial users on top of its 38 million subscribers. "It's about artists – is how do they get their music to everyone around the world and how do they get compensated for that?" stated Eddie Cue at the conference this past week.
Indian Performing Right Society To Insert Repertoire into Amazon India
Amazon India is collaborating with the Indian Performing Right Society Limited (IPRS) by utilizing IPRS music publishing repertoire into Amazon Prime Music in India - specifically for musical and literary works. The music streaming service will receive access to the IPRS repertoire, containing more than one million titles spread across multiple languages, eras, and genres of Indian music. IPRS was granted registration as a copyright society by the Government of India in November 2017 under the Copyright Act of 1957. It represents 4,000 Indian authors, composers and major music publishers, including Saregama, Times Music, Sony, Aditya, Tips Music, and Venus. The society also administers lyrics and musical works, especially for the mechanical right type, and is authorized to collect royalties on behalf of its author and music composer members.
Spotify Features New User-Driven Metadata Tool
Spotify recently opened up a new music metadata tool to users called Line-In, which allows them to click on the three dots next to any song, album, or artist, and "suggest an edit", asking them to describe genres of albums or moods of songs. Line-In's web interface gives an option for users to choose from a wide variety of attributes, including the language of the lyrics of any given song, aliased used by an artist, and even links to external websites. Spotify treats all these data submissions as suggestions, and "thoroughly reviews and checks the accuracy of this information", according to one spokesperson. Historically, Spotify is now the first music service of its size to launch a tool like Line-In on its site. The company has consistently shown its focus to emphasize data in the past. In 2014, Spotify acquired The Echo Nest, a music metadata provider, for a reported $100 million. And this month, its F-1 filing with the SEC revealed the company had amassed a total of 200 petabytes (about 200,000 terabytes) of data about music and the way its users access it.
New Licensing Platform Legitimizes Music Usage in Sport
Clickamix, a new London-based music licensing platform, is making history as the first company to enable labels and publishers to earn revenue from music played in sports competitions such as in cheerleading, gymnastics, synchronized swimming, etc. Founder Chantall Epp disclosed that they are building a "catalogue of pre-cleared music available to producers who wish to quickly and easily license music for use in sports competitions." Clickamix aims to educate the sports sector of their copyright obligations while providing music companies the opportunity to capitalize on a license that is easy to use.
Miley Cyrus Sued for "We Can't Stop" by Jamaican Artist in $300 Million Infringement Case
Jamaican dancehall artist Flourgon filed a lawsuit against Miley Cyrus this week for infringing copyright over a line in her 2013 single "We Can't Stop". The $300 million case specifically draws from a single line from the 1998 hit for Flourgon, "We Run Things": "We run things, things no run we," which was lifted and turned into "We run things, things don't run we" for "We Can't Stop". The lawsuit notes the popularity of "We Run Things" within reggae and dancehall culture, a Caribbean influence that could have been a significant intention of unauthorized use by Cyrus, as the Disney music star was found to be transitioning to more "edgy" pop styles during the release of this song. Flourgon claims to own 50% of the "We Run Things" copyright and his lawyers are requesting the case against Cyrus be heard by a jury. However, it is more likely that the case will settled out of court, given the fact that the lawsuit already references it as an option.
CMU to Draw Industry Leaders and Tech Innovators at Great Escape Music Festival
Music news service Complete Music Update is hosting three major conferences at The Great Escape Music Festival in May: The Education Conference, Al Conference, and the China Conference. Rebecca Lammers of Laika Network and Gideon Mountford of Believe will lead the deliberation of the automated rights management systems offered by Youtube and Facebook. And the debate around AI technologies composing music will also be discussed by songwriter Helienne Lindvall and The Orchard founder Scott Cohen. Imogen Heap and Deviate Digital's Sammy Andrews, alongside MD of Ticketmaster UK Andrew Parsons and Dan Fowler from data and blockchain startup JAAK will lead the discussion on the impact of hyped technologies on the future of the music business. CMU shared their excitement to assess and debate future technologies and markets and the future of music education on the TGE Stage this May.
Confused by Music Copyright? Here Are 5 Things You Definitely Need to Know
Know the basics of music copyright - one of the most complicated areas of the law. For musicians, keep in mind these five important points every artist should understand to protect their art: What kind of musical works copyright law helps to protect, how long your copyright lasts, what rights you have once you own a copyright in your work, how to enforce your rights, and how to record and perform cover songs.
---
Random Ramblings
Who is Exploration?

Exploration is proud to be the company of choice to administer much of the world's most important media. We rely on advanced technology and a competent, full-time staff of 50+ people to help our clients and partners better control their data and collect their money.

We wrote a free book on how the music business works.

Download our catalog metadata template, which offers the minimum viable data needed to collect publishing royalties.

To see who is collecting your royalties, request a free copyright audit.