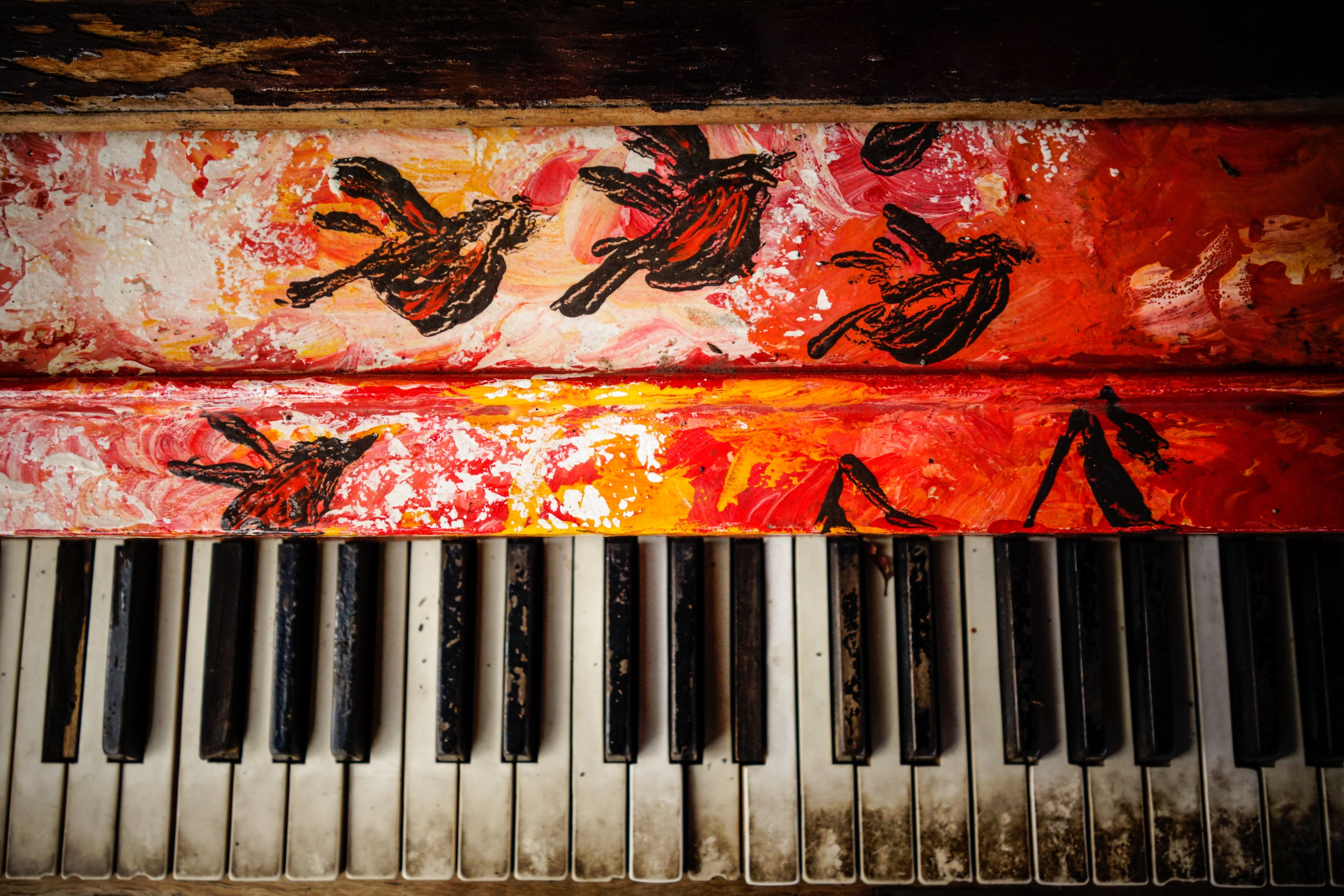 "Death is not the greatest loss in life. The greatest loss is what dies inside while still alive. Never surrender."
Tupac Shakur
---
New changes made by the Department of Justice could possibly affect the Music Modernization Act's provisions as a press release stated this week that the DOJ will now be terminating "legacy" antitrust judgments. This includes the ASCAP and BMI consent decrees, which will be reviewed in particular based on its ability to protect competition, especially through any changes in industry conditions, economics, and law. If terminated, this may cause a slowdown in the progress of the Music Modernization Act through Congress.
Last week, Drake's 'Scorpion' album saw 170 million streams on Apple Music and 130 million on Spotify, a surprising number as Apple currently claims around 21 million U.S.-based subscribers compared to Spotify's 22 million. According to the Financial Times, Apple may outperform Spotify in US-based subscriber total by late July this year, and it is expected that Apple may have a whopping 3 million more paying users than Spotify by Christmas. This comes at a time when Spotify's share price has also reached an all-time high, valued 42.6% higher than the opening reference price back in April.
Music streams are up by 41.6% with a total of 403.4 billion total music streams in the first half of 2018, showing prominent signs of growth for the global music industry. This is the largest jump in volume of streams ever seen.
Now, the details...
Compiled by Heidi Seo
---
Exploration Weekly - July 13, 2018
Department of Justice Terminates Legacy Antitrust Judgments
According to a recent article by Hypebot, a DOJ press release was sent out this week, stating the Antitrust Division is now terminating 19 "legacy" judgements and reconsidering specific perpetual consent decrees, which may possibly affect the provisions of the Music Modernization Act. The court filing intends to terminate decades-old antitrust judgements that seem outdated. The ASCAP and BMI consent decrees will specifically be reviewed, but if they do follow through with termination, the DOJ will need to notify Congress about these changes, which may subsequently "slow down 'modernization'" for the Music Modernization Act.
Apple to Surpass Spotify in U.S. Subscriber Count by Late July
Apple Music is expected to take the lead in US-based subscriber total, passing Spotify, by late July according to a report in the Financial Times. The report stated Apple Music claims 21 to 21.5 million subscribers in the U.S. whereas Spotify claims 22 to 22.5 million, and anticipate Apple to have a whopping 3 million more paying users than Spotify by the end of the year. This comes at a time when Spotify reports an all-time high in share price, pushing the company's market cap value above $33 billion, 42.6% higher than Spotify's opening reference price on April 3.
Music Streams Up 41.6% in First Half of 2018
The global music business saw music stream count in the first half of this year grow by the largest volume ever seen. In Nielsen Music's recent mid-year report on the U.S. market, there were 403.4 billion total music streams in the six months to end of June, up 41.6%. From this number, 268.2 billion streams were on audio platforms and 135.2 billion were on video platforms. On the other hand, digital track sales continued to plummet, down 27.4% on H1 2017 to 223.1 million. That's less than half the volume of digital track sales seen as recently as 2015 (531.6 million).
Tencent Music Entertainment to Officially Float on U.S. Stock Exchange
Tencent Music Entertainment (TME) is set to be spun-off via a U.S. public listing by floating on "a recognized stock exchange", according to Chinese media giant Tencent, a current majority shareholder in the music company. The Stock Exchange of Hong Kong has confirmed that Tencent can proceed with the proposed spin-off. TME is expected to be valued around $30 billion after its IPO in the U.S. based on reports from a Chinese news company last week, and the process will be underwritten by Goldman Sachs and Morgan Stanley.
Copyright Match Tool Now Available for YouTube Creators with More Than 100,000 Subscribers
YouTube's Copyright Match will now become available to creators with more than 100,000 subscribers starting next week, according to reports by Variety. The feature, which is an abbreviated version of Content ID, has been in the works for roughly a year, and will be able to detect identical video reuploads. When detected, creators will be given a variety of options: to leave up the offending video, contact the creator in question, or request that YouTube take it down. More information around Copyright Match can be found here in this explainer video.
U.S. Appeals Court Declines to Reconsider "Blurred Lines" Judgement
Pharrell Williams and Robin Thicke may be taking their case to Supreme Court after the Ninth Circuit recently declined to overturn its decision. In 2015, the duo was accused of ripping off Marvin Gaye's song "Got To Give It Up" on their big hit "Blurred Lines." The jury had sided with the Marvin Gaye estate, winning them $5.3 million in damages and half of the "Blurred Lines" song copyright. Williams and Thicke subsequently appealed to the Ninth Circuit appeals court in the U.S., and was later faced with a rejection to reconsider the case this week. No explanation was provided for the decision, leaving the 2015 judgement still intact. The two could possibly take the matter to the U.S. Supreme Court as their next step of appeal; however, any news of this decision is still yet to be seen.
Glassnote Sues Childish Gambino Over SoundExchange Royalties
Donald Glover aka Childish Gambino has been sued by U.S. independent Glassnote Records as the company alleges to have not received royalties from his recordings due to them being paid instead to SoundExchange. Earlier, Glover filed legal action against Glassnote demanding $1.5 million in compensation for the 50% of SoundExchange monies that apparently went to the label and not him. Glassnote responded by filing a lawsuit against the artist, mainly to confirm that Glover's deal with the label includes all accurate royalties he is due. The legal filing last week approximated this number to be around $700,000. Glover's reps have still yet to respond.
YouTube Launches New Merchandise Shelf for Creators
Creators on YouTube in the U.S. who have more than 10,000 followers will now have the option to to add a merchandise shelf below their videos. The feature is only available for U.S. viewers, but a plan to roll out worldwide is in the near future. The launch is in collaboration with merchandising company, Teespring, and aims to include easier access for fans to merchandise.
Sonos has officially filed for an IPO with the Securities and Exchange Commission this week, valuing the smart speaker and home audio tech company at $2.5 to $3 billion, according to reports of its public filing first heard in April. Over 19 million Sonos products have been registered in approximately 6.9 million households globally and customers are listening to 80% more music after purchasing a Sonos product than they had previously. After integrating voice in its new Beam smart speaker last month, Sonos continues to stay at the forefront as the market has shown smart speaker sales triple in 2017 and voice technology gain more prevalence as of late.
---
Random Ramblings
Who is Exploration?

Exploration is proud to be the company of choice to administer much of the world's most important media. We rely on advanced technology and a competent, full-time staff of 50+ people to help our clients and partners better control their data and collect their money.

We wrote a free book on how the music business works.

Download our catalog metadata template, which offers the minimum viable data needed to collect publishing royalties.

To see who is collecting your royalties, request a free copyright audit.