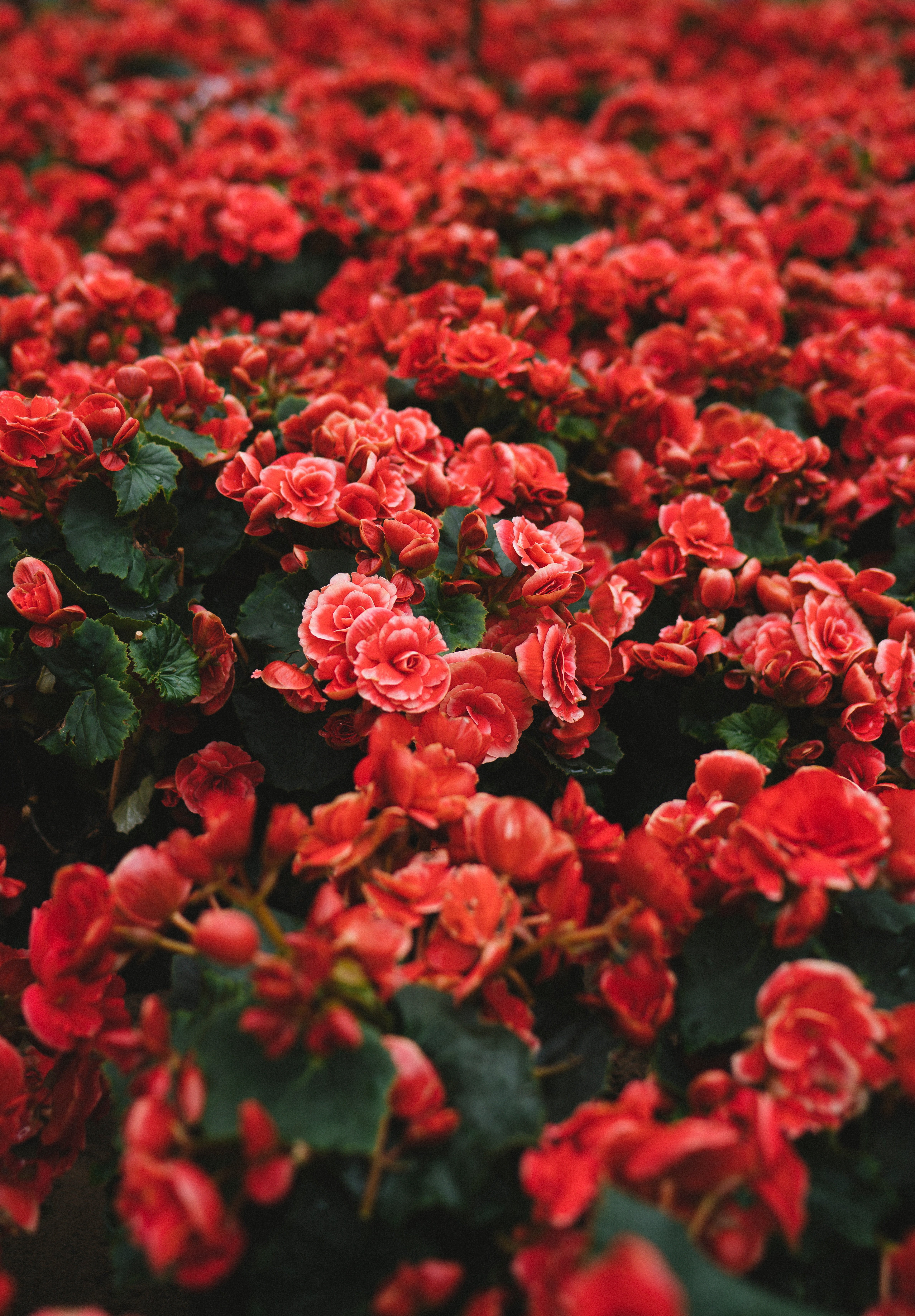 "Ah, music," he said, wiping his eyes. "A magic beyond all we do here!"
J.K. Rowling, Harry Potter and the Sorcerer's Stone
---
This week's news touches upon the fallacy of music industry reports, especially one that came out by Citigroup earlier this week. The analysts behind the report failed to consult the RIAA before citing them multiple times, and sources believe this is happening, because investors are placing pressure on analysts to provide detailed, yet bullish, information surrounding the music industry since it is doing so well (Spotify is stable on the NYSE, and the music business is in its fourth consecutive year of growth).
Furthermore, European indie music organization IMPALA reached out to the European Commission (EC) to express concerns over Sony Corp potentially acquiring 100% of EMI Music Publishing. The deals would allow Sony to control double the amount of songs, from 2.16 to 4.21 million, dubbing the music company as "the biggest and most formidable music company in the world." Sony is currently running the deals by competition regulators, and the European Commission is considering other various stakeholders of EMI before officially letting Sony become full owner.
Another piece of news to note is Spotify's announcements about releasing songwriter and producer credits on iOS mobile earlier this week. The metadata, for now, is provided by the record labels, but it may also add in publishers, and songwriters, and societies to fill in, as there will be incomplete and missing credit information over time among music catalogues.
Now, the details...
Compiled by Heidi Seo
---
Exploration Weekly - August 17, 2018
Citi's Music Industry Report Caught with "Inaccurate" and "Inconsistent" Data Points
A controversial analytical report published on Monday by Citigroup raised concerns among the music industry this week, mostly in part because sources claim they were not clued in on the firm's research at all, leading to data inaccuracies and misunderstandings. "RIAA data was extensively cited, but none of our senior team was consulted," says an RIAA spokesperson. The 88-page report cited major companies who claimed they never heard from analysts prior to the report being published. Another aspect that raised concern was that the report stated only 12% of all music industry revenue goes to artists, making sweeping generalizations on data points that were painting a misleading picture of artists' income streams. The music industry also expressed their worries about Citi's conclusions that further industry consolidation will also give artists a greater share of the revenue pie. Rather, consolidation may endanger the diversity of business models for artists, leaving them at a disadvantage.
IMPALA Expresses Concern to European Commission Over Sony's EMI Deals
European indie music organization IMPALA has raised concerns with the European Commission (EC) over Sony Corp's recent deals to acquire 100% of the EMI Music Publishing catalogue. Late last month, Sony recently acquired the last remaining 10% of EMI controlled by the Michael Jackson estate. The deal was agreed upon that EMI would become a wholly owned subsidiary of Sony Corp. According to IMPALA, the deals will double the number of songs controlled by Sony, from 2.16 to 4.21 million. "Combine that with Sony Music's huge recordings catalogue and Sony would be the biggest and most formidable music company in the world," it observes. The organization also noted that in 2012, the EC said Sony would control too much music after it became a shareholder in the consortium structure which acquired EMI Music Publishing. Sony is currently undergoing the administrative process of seeking approval from competition regulators, and the EC will seek input from various stakeholders before investigating the deals any further.
Spotify Initiates Songwriter and Producer Credits on iOS Mobile
Spotify's songwriter and producer credits, previously launched for desktop in February, are now available on iOS mobile starting this week. Provided by record labels, the credits can be viewed within the Spotify app and can be accessed via the "three dot" button that appears next to each song under "Song credits" at the end of the list. According to an Instagram post from composer Alfons Karabuda, Chairman of the European Composer and Songwriter Alliance (ECSA), the new feature will help to complete missing credits, which will later be filled in by publishers, songwriters, and societies.
Path Through Congress: Music Modernization Act
According to sources, the Music Modernization Act will "ideally" be buttoned up by October 12, before the House of Representatives adjourns in advance of the November 6 midterm elections. "We are running out of time," says Nashville Songwriters Association International (NSAI) executive director Bart Herbison. "A lot of things have to happen sequentially quickly. Our strategic goal is to work backward from Oct. 12." The bill must pass through any three paths before the Senate: 1) It must require all 100 senators to vote yes by speedy unanimous verbal consent, 2) It would undergo the more difficult floor process, which would include hearings and require support from at least 60 senators (so far, 46 have signed on as co-sponsors), 3) It would attach the MMA as another piece of legislation that is sure to pass.
Interview: Jody Gerson on Songwriter Streaming Royalties
Universal Music Publishing Group chairman/CEO Jody Gerson discusses the current environment for songwriters in the digital age and how tech companies can help in her recent interview with the Wall Street Journal. She explains that songwriters are not exactly receiving more money in correlation to the growth in streaming. While "having music so accessible to so many people is going to be a good thing… the fees are not where we want them to be," said the CEO. "We get paid much less than the labels. The overall pie needs to grow with the success and the increase in subscriptions [to services such as Spotify]."
Facebook Signs Major Licensing Deal with APRA AMCOS
Facebook has signed yet another major licensing agreement with Australian performance and mechanical rights society APRA AMCOS. This means Facebook is now able to license millions of songs from APRA AMCOS' 95,000 songwriter and publisher members under terms of the agreement, which includes Australian, New Zealand, and international songwriters, composers, and publishers. Works will be used as part of the deal on Facebook, Oculus, Instagram, and Messenger. So far, Facebook has signed long-term licensing agreements with major labels Sony Music, Universal Music Group, and Warner Music, as well as indie music company Merlin, which represents over 20,000 indie record labels and distributors.
Amazon Music Launching in Brazil
Amazon Music's streaming service and online music store is set to launch in Brazil. The company is currently searching for a Head of Digital Music to lead efforts in the region. According to 2017 IFPI figures, Brazil is Latin America's largest market and the ninth biggest recorded music market in the world. The country brought in $295.8 million in music revenue in 2017, up nearly 18% on 2016. Spotify arrived in the region in 2014, and Apple Music arrived after its global launch in 2016. With Amazon Music's launch at the end of 2016, the service totals up to around 20 million paying subscribers, including its premium Music Unlimited subscribers and its Amazon Prime members, who are offered a limited-catalog platform for free.
Streaming Growth Opportunities in Russia, China, and More Emerging Markets
Music and media industry analysts MIDiA posted the latest report explaining how streaming is gaining traction in emerging markets like Russia, the Middle East, sub-Saharan Africa, China and India. Each region correlates to a certain streaming activity: China has a large base of free users and a solid base of subscribers, India has a large base of free users, but a small base of subscribers, Russia and the Middle East have a solid ratio of free-to-paid users while Africa has the lowest per capita metrics for both paid and free. Streaming services are looking beyond western and mid-tier markets (Mexico, Brazil, Japan, and Germany) for growth as they present a variety of opportunities long-term. Due to the differences in streaming activity in each region, rights holders will need to "innovate out of their comfort zone" in order to truly seize the emerging markets opportunity.
Warner Chappell Sues to Retain Rights to Works from Jimmy Van Heusen
Warner Chappell Music has filed a "Summons with Notice" against Bourne Co. over which entity retains the worldwide rights to works composed by Frank Sinatra songwriter Jimmy Van Heusen - who died in 1990. Warner is seeking to retain the US rights, while Bourne, who owns the worldwide rights to Heusen's compositions, is claiming to terminate Warner's right to control the compositions under British law. In the U.S., copyright law states that authors or their heirs are allowed to terminate a copyright grant after 35 years after first publishing. However, this court filing, proceeding in an American court, is addressing the United Kingdom Copyright Act of 1911 for the first time, which provides that copyrighted works granted to a third party automatically revert to an author's heirs 25 years after death.
eMarketer Forecasts: Spotify to Beat Pandora in 2022
According to the latest forecast by eMarketer, Spotify may be able to overtake Pandora with 76.7 million subscribers in the next five years by 2022, compared to 75.3 million for Pandora. The data states that this is due to the sharp growth in adoption of Spotify and a slowdown in adoption of Pandora among users. However, the report may not be taking into account other streaming services like Apple Music and Amazon, and the forecast may differ as each service begins to grow. Furthermore, these same companies may reach a "digital ceiling" in the next few years as Spotify passes the 70 million mark, and Pandora already claims a third of the country.
Spotify Introduces Ad Skipping Feature on Platform
A new functionality, called "active media," that allows Spotify's freemium users to skip ads unlimited times is being quietly tested in Australia. The streaming service dubs this new feature an "evolution" of its advertising model, as it delivers a more personalized ad experience and provides a better profile on listeners' interests for advertisers. Currently, there are no active plans to further roll it out beyond Australia.
Disney Declares "Fair Use" and "Free Speech" in Copyright Lawsuit with the Michael Jackson Estate
Disney stood its ground by declaring "free speech" and "fair use" in a recent copyright lawsuit filed against them and broadcast subsidiary ABC by the Michael Jackson estate over a two-hour documentary titled "The Last Days of Michael Jackson". The filing claims ABC News illicitly used excerpts from "This Is It" and other works including music videos "Thriller" and "Black and White" without permission. As a result, Disney stated it had the right under the First Amendment and the Copyright Act to use limited excerpts of the copyrighted works "for the purpose of reporting on, commenting on, teaching about, and criticizing well-known public figures of interest in biographical documentaries." Further details on the court filing is yet to be announced.
---
Random Ramblings
Who is Exploration?

Exploration is proud to be the company of choice to administer much of the world's most important media. We rely on advanced technology and a competent, full-time staff of 50+ people to help our clients and partners better control their data and collect their money.

We wrote a free book on how the music business works.

Download our catalog metadata template, which offers the minimum viable data needed to collect publishing royalties.

To see who is collecting your royalties, request a free copyright audit.