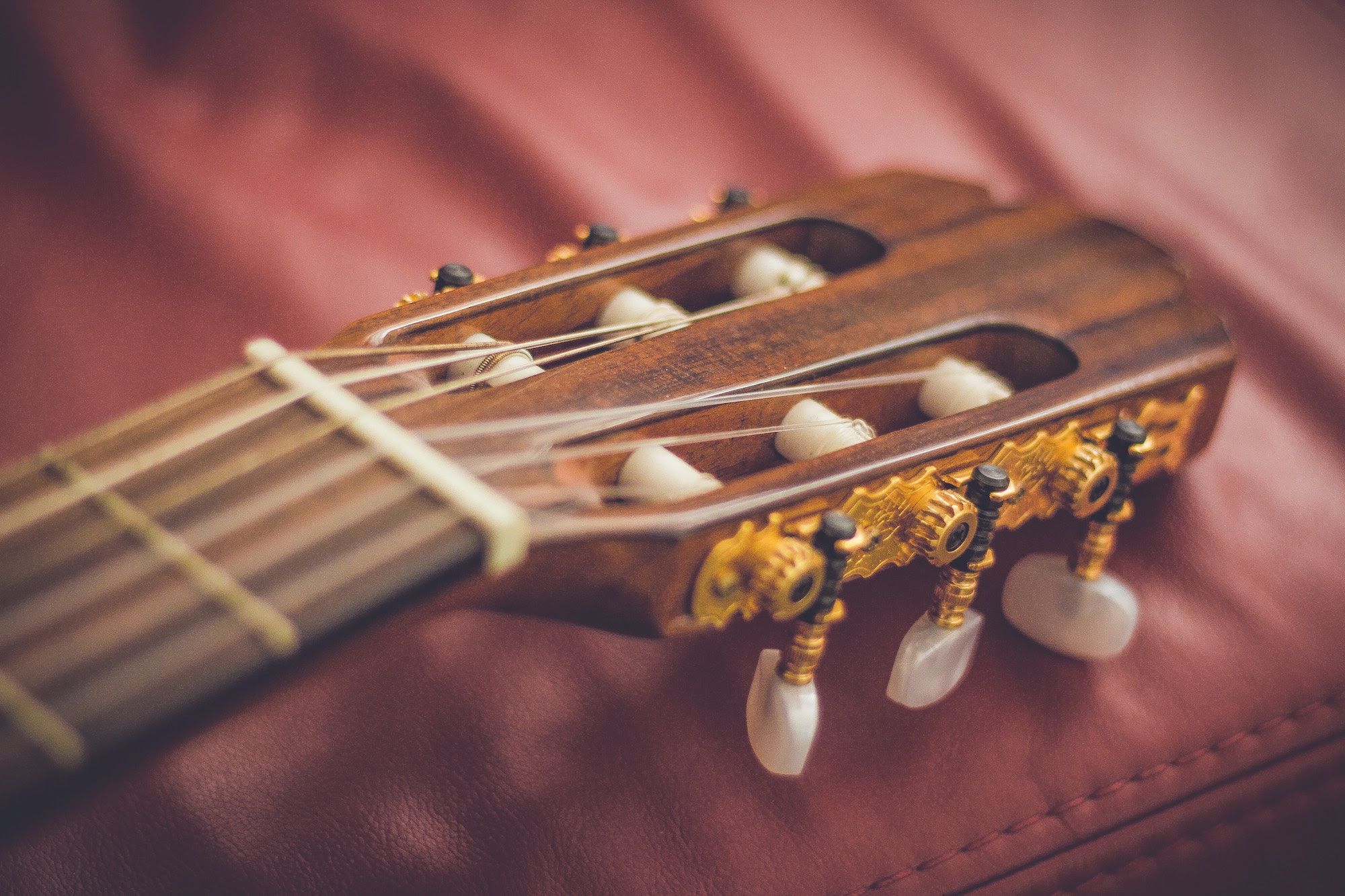 "There's secrets hiding inside this six-string just waitin' for somebody to find 'em and turn 'em into music."
Brenda Sutton Rose
---
Within the next six months, Spotify is expected to launch in India, and will offer an extended free trial period to users as a result. The market of more than 1 billion could lead the streaming service to face tough competition by local and American services alike. This follows on the heels of its recent announcement that it's launching in the Middle East and North Africa, bringing its service to 78 markets total around the world.
In addition, YouTube is now offering student discounts by halving the subscription price on YouTube Premium and YouTube Music Premium, exclusively for full-time university students in the US. Furthermore, the platform may change its "originals" strategy by making its commissioned shows available to the general public, ad-supported, instead of making it an exclusive offering for Premium subscribers.
And a "flurry of decisions" were made over the last few weeks by the Copyright Royalty Board for the Music Modernization Act, centered around determining rates for music services, regulations around music publishing rate determinations, and subsequently extending the comment period for those who would like to submit their own revisions of the MMA.
Now, the details...
Compiled by Heidi Seo
---
Exploration Weekly - November 30, 2018
Spotify Reveals Plans to Launch in India Within Six Months
After Spotify recently announced that it launched in 13 new markets in the Middle East and North Africa, the company now unveiled plans to launch in India as soon as the next six months and will offer an extended free trial period to users in the region. The streaming service failed to acquire an Indian competitor, according to Sweden's Di Digital, so it will be entering the market of more than 1 billion on its own. If Spotify launches in India, it will face tough competition as the market is already dominated by local services like Gaana, Saavn, Hungama, Airtel Wynk, and others, as well as American services like Google Play, Apple Music, and Amazon. Saavn and Gaana Music were both eyed as a potential acquisition, according to Di Digital. Additional hurdles include broadband difficulties, a potentially slow conversion from free to premium amongst users, and there may exist linguistic challenges in marketing to a country with 1.33 billion people and dozens of dialects.
Student Discounts Now Offered on YouTube Music and YouTube Premium
The prices for YouTube Premium and YouTube Music Premium have been halved for full-time university students in the US, according to a blog post by YouTube this week. Those who attend accredited US colleges or universities can now snag YouTube Premium for $6.99 per month (regularly $11.99) and YouTube Music Premium for $4.99 per month (regularly $9.99). Students who sign up for YouTube Premium by Jan. 1 2019 will be offered the early bird monthly price of $5.99. Subscribers of YouTube Premium get access to original programming as well as no ads across the entire platform, though this might change due to a report by Reuters stating YouTube is planning to change its "originals" strategy, making its commissioned shows available for free supported by advertising, rather than restricting them to Premium subscribers. Check out the new student plans here  for YouTube Music Premium and here for YouTube Premium.
Copyright Royalty Board Makes Various Amendments to the Music Modernization Act
The Copyright Royalty Board made a flurry of decisions over the last few weeks, setting final rates for on-demand services and background music services, amending regulations for rate determinations made this year, and extending a period for comment on the Music Modernization Act's impact on other CRB regulations. Changes include setting a minimum fee for music services to pay $20,000 per year, or a rate of 12.5% of gross proceeds, in 2019 to the owners of sound recordings. The CRB also issued new music publishing rates that will escalate yearly by either 90 basis points or 100 basis points until it hits 15.1% of revenue and the latter 26.2% of funds paid to labels in 2022. And lastly, the deadline for comment submissions was extended until December 10 for which any of the CRB's regulations need to be changed due to the enactment of the Music Modernization Act.
Tencent Music May Still IPO this December
Tencent may go through with a public listing at the end of this year, despite news last week saying the company would push back the IPO back into 2019, according to sources. Back in July, Tencent intended to spin off its music assets into a standalone company listed on the New York Stock Exchange, including China's market-leading streaming service QQ Music and other digital, distribution, and label operations. That IPO was to happen in October, but a delay began to occur due to dropping shares prices among tech firms. According to the Financial Times' sources, a final decision on whether to float sooner will depend on the outcome of the G20 summit this week in Buenos Aires. There will be a particular focus on how President Trump's ongoing trade war with China will be impacted as a result of the meeting, and how the investment markets will conclusively react. Sources predict that if market reaction is positive, Tencent could start trading its shares on December 12, while a negative response may push things back in 2019.
YouTube Annotations to be Removed in Mid-January 2019
The latest article on The Verge reports that YouTube annotations will now disappear for good on January 15th, 2019, according to a YouTube support page stating after this date, "all existing annotations will be removed." The news comes as no surprise. Back in March 2017, YouTube announced the discontinuation of the annotations editor, effectively halting their use for any new videos. It continued by saying that since introducing Cards and End Screens, the use of annotations had decreased by 70%. There were also issues with the translucent boxes working properly on mobile, which is increasingly becoming the place where users now watch YouTube.
Qobuz to Launch in US in "Early 2019"
Paris-based hi-res streaming and download service Qobuz is expected to launch in the US in "early 2019". The company stated that it has already opened a US HQ in New York and secured exclusive editorial content. At the time of its launch, Qobuz will be available on all Mac, iOS, Android and Windows operating systems. It currently lives in 11 European markets and offers more than 40 million "CD-quality" tracks as well as over 2 million hi-res tracks up to 24-bit resolution. There will also be a beta version tested in the US prior to its official launch, offering up to four different subscription tiers for US subscribers. In April, Warner Music France exec Yann Miossec was reported to have joined the firm, and in that same month, Qobuz hinted at filing for an IPO over the next two years, according to Music Business Worldwide.
UK Creative Economic Contribution Passes £100 Billion Mark
According to the UK government's Department Of Digital, Culture, Media & Sport, the contribution of the wider creative industries to the economy passed the £100 billion mark in 2017, reaching £101.5 billion exactly in gross value. The DDCMS calculated the gross value add (GVA) figure by combining the economic impact of the music, film, TV, radio, photography, advertising, museum and gallery sectors, and more. Creative industries like gaming, thanks to British firms Rocksteady Studios and Rockstar Games, helped, in part, to boost this GVA figure from £94.8 billion in 2016 to the £101.5 billion figure.
Cherie Hu: Apple's 30 Percent Transaction Fee for In-App Subscriptions Might Disappear. What Would That Mean for Music Streaming?
An antitrust lawsuit centered around iPhone consumers accusing Apple of monopolistic practices in its App Store could move forward, forcing Apple to cut its 30% transaction fee it charges software developers who sell apps through iTunes and its App Store. As a result, the final ruling could potentially impact streaming services and endanger Apple's future plans to expand its services business. The App Store, with the fee included, places rival music streaming services at a disadvantage, forcing the end user to pay for the 30% transaction fee. If the Supreme Court rules against this controversial fee, Apple Music's competitors may no longer have to worry about inconveniencing their iOS users. They may be able to bolster their footing in the App Store as a result. On the other hand, Apple's services business can very well be endangered if the court rules against the company, as the 30% premium on subscriptions makes a "significant contribution". With that gone, "Apple will feel increased pressure on maintaining margins in its services business," says managing director of MIDiA Research, Mark Mulligan.
---
Random Ramblings
How Spotify and other streaming services broaden our musical horizons.
5 copyright cases every songwriter should be aware of.
The meaning behind the name of every nation.
How to use 7th chords in 7 minutes.
11 musicians you probably didn't know were independent.
Michael Bublé reigns on top of the Billboard Catalog Albums Chart with holiday album "Christmas".
Watch The 1975's cover of Ariana Grande's "thank u, next".


---
Who is Exploration?
Exploration is proud to be the company of choice to administer much of the world's most important media. Utilizing competent staff and advanced technology, our clients are able to better control their data and collect their money.  
We're writing a free book on how the music business works. Learn more here.
The catalog metadata template offers the minimum viable data needed to collect publishing royalties. Download the .csv file here.
Please feel free to reach out anytime if you have any questions or ideas!
Hope you have a great weekend!