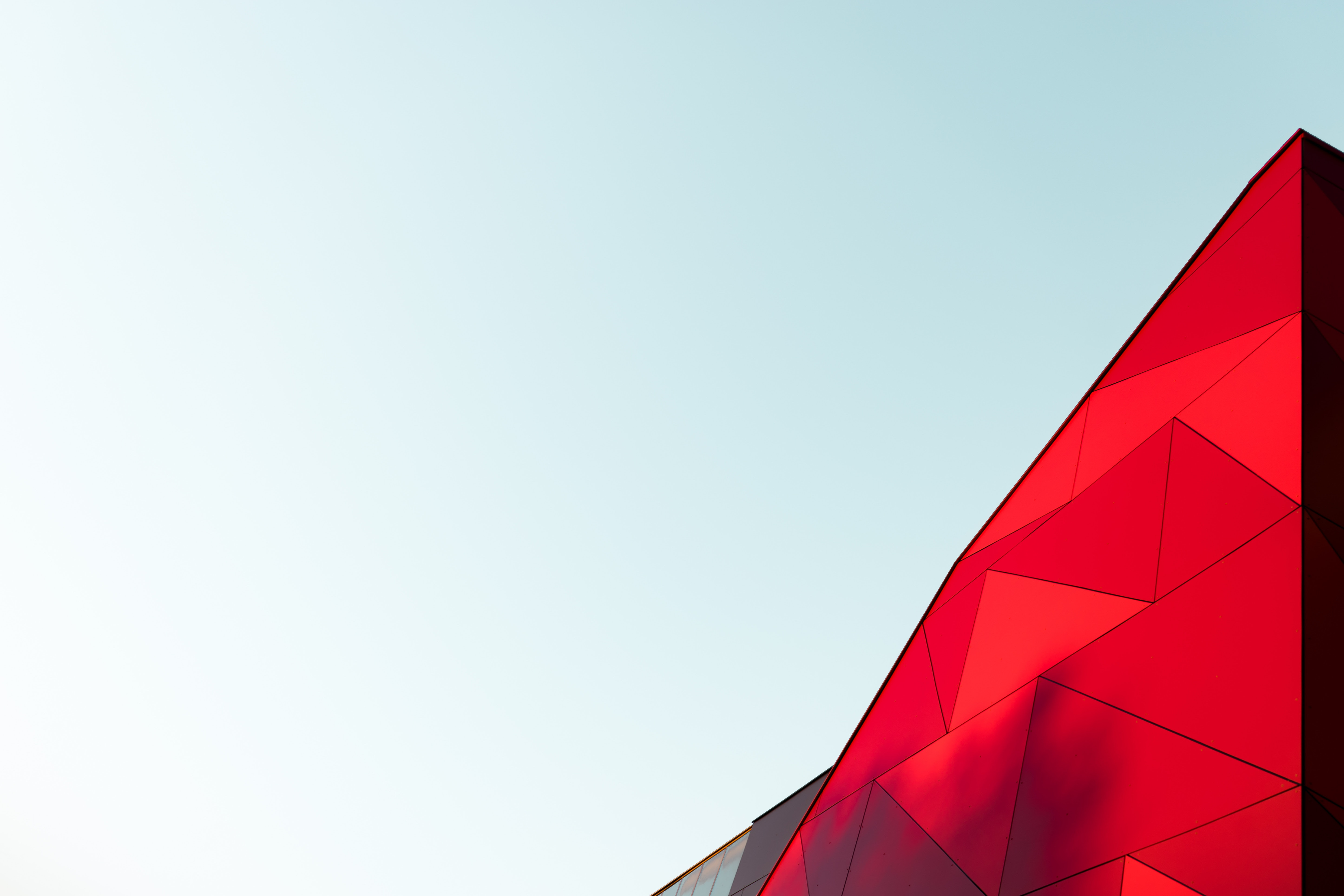 "You're not obligated to win. You're obligated to keep trying. To the best you can do everyday."
Jason Mraz
---
Before we get into the news, its noteworthy to mention how Exploration helps clients' administer their works and catalogs. This note comes on the heels of changes to several platforms (YouTube, HFA, MRI, Amazon, Apple, Spotify, etc.) requiring more extensive data and service providers mandating copyright holders compile and deliver even more metadata than ever before.
Exploration clients need not worry. We are entrusted to doing this work. It is, in part, what we are paid to do.
We tell our clients to deliver to us what they have, in whatever format they have it in, and we'll do the rest. Maestro export? Fine. Excel spreadsheet or PDF from an old royalty report? Fine. Photo of liner notes from days gone by? Fine. We'll even come to your office and help your staff prepare this information at your convenience.
If my provider required this of me, I would question what I was paying for.
For folks that are not Exploration clients, you may find value in this downloadable metadata template. It can be opened in Excel or Google Sheets and should be helpful in organizing your catalog for delivery to those that will need it:
YouTube has pumped out a new set of major changes this week, one of which includes registering the ISNI for the first time on its platform to identify and track musicians with a unique identifier. In addition, the service will be consolidating its music channels around a specific artist to create one individual Official Artist Channel in order to better navigate through all Vevo videos and premium content together in a single place. A marketing budget of around $200,000 will also be given to artists by YouTube as long as the creators won't talk down the amount of money the video service pays rights holders, which seems to stem from previous allegations pointing to the service's contributions to the "value gap" in the industry. Although it's hard to tell how the viewership experience will evolve over time on the platform, it's certainly a great signal for songwriters and publishers involved with YouTube to expect better payouts and more efficient tracking of metadata from their videos.
Sound Exchange's SXWorks recently launched a free tool called "NOI LOOKUP" that will allow rights holders to track any NOI filings without an address, which have been overlooked and not properly paid out to the appropriate owners for quite some time now. The Senate has introduced the Music Modernization Act to strengthen efforts towards fair compensation, but there might be reinterpretations that could loosen these protections. Lawyers and music organizations are all sitting on the edge of their seats as they await the government's next move on behalf of the music industry...
Now, the details...
---
Exploration Weekly - January 26, 2018
Youtube Launches ISNI Identifiers to Better Track Musicians
Youtube is set to assign ID numbers to songwriters and artists as an imposition of the International Standard Name Identifier (ISNI), the ISO-certified global standard number for identifying millions of contributors to creative works and those active in their distribution. This will be the first time the ISNI will be registered and standardized in the music industry for use by YouTube and its label and publishing partners. As an identifier, the ISNI is intended to resolve name ambiguity in search and discovery, and to ensure that every published work can be unambiguously attributed to its creator while transparency and better tracking and visibility are upheld. The ISNI International Agency is in charge of managing and promulgating the global ISNI identifier system. According to ISNI Executive Director Tim Devenport, "We view this as a transformative opportunity to offer the music industry a valuable identifier scheme and in so doing, to deepen ISNI's knowledge of this domain and improve its technical facilities and approaches."
The American Law Institute to Reinterpret Copyright Law, Lawyers Are Not Happy
The American Law Institute (ALI) initiated a new project intended to "restate" copyright law from a 2013 proposal by UC Berkeley School of Law professor Pamela Samuelson - subsequently worrying entertainment and media lawyers in the business and leading the Acting U.S. Register of Copyrights to send in a letter to the institute expressing their concern. The Restatement could influence court interpretations surrounding creator rights, particularly on how they're applied and whether some of them are protected by fair use. Lawyers are afraid the project might be more influential than we think, due to the arbitrary nature of the copyright reform process currently being led by House Judiciary Committee Chairman Bob Goodlatte (R-Va.) this year. Though his ideas to promote fair music licensing have been supporting creators in the music industry, a reinterpretation of these laws by the ALI can challenge and loosen the protections for rights holders. Read what owner of LaPolt Law, Dina LaPolt, thinks of these new changes.
SXWorks Solves NOI Copyright Problems with New Free Tool
SXWorks, a subsidiary of SoundExchange, launched a new service called NOI LOOKUP in order to help music publishers and songwriters search unknown Notice of Intention to Use (NOI) filings made with the U.S. Copyright Office. In 2017 alone, an average of 2.5 million 'Address Unknown' Notice of Intention to Use (NOI) filings were registered by users who claimed they were not able to locate the copyright owner of the musical work they wished to exploit or distribute. The 'Address Unknown' filing allows music licensors to avoid an obligation to pay rights holders any royalties. As a result, songwriters and publishers were unable to get properly compensated due to the tricky process of searching through the individual records. SXWorks established itself to search the more-than 60 million 'Address Unknown' NOI filings and accurately claim musical works on behalf of these rights holders. The service is free of charge at sx-works.com.
YouTube Consolidates Music Channels to Create New Official Artist Channels
YouTube made new changes this week to merge its artist channels and create a singular Official Artist Channel on its platform. All subscribers across these channels will automatically be added as subscribers to these new, individual artist destinations, which will thus be verified with a musical note icon accompanying the official channel. The changes happened to arrive after Vevo's majority owners Universal Music Group and Sony Music Entertainment formed licensing negotiations, which also seems to be in preparation for the launch of YouTube's on-demand streaming service (aka Remix) this year. The Official Artist Channels will tidy up the video site by pushing 'official' videos upwards and allowing users to better navigate their favorite artist on the platform without having to sift through content that might not be endorsed or verified by the artist or label.
Facebook is Enabling Global Privacy Settings Hub in Light of GDPR
Facebook is undergoing some major privacy changes this year in support for the European Union's upcoming General Data Protection Regulation (GDPR) compliance, which will provide greater protection of personal data starting May 25 of this year. Facebook COO Sheryl Sandberg spoke out, according to Reuters, that the company will be "rolling out a new privacy center globally that will put the core privacy settings for Facebook in one place and make it much easier for people to manage their data". The consequences of not complying with the updated privacy framework will prove huge losses, as penalties can scale as large as 4% of a company's global turnover. This means the tech giant could be facing fines exceeding one billion dollars, which is all the more reason for Facebook to meet the EU's privacy standards and take user data seriously. Sandberg stated the incoming changes will give the company "a very good foundation to meet all the requirements of the GDPR and to spur us on to continue investing in products and in educational tools to protect privacy".
Spain Reports Streaming Up 25%
Spain saw the largest growth in streaming in 2017, rising by 25% and leading the fourth consecutive year of music industry growth in the country. The year's biggest-selling album, "Prometo", recorded by Spanish pop singer Pablo Alboran, was the only one to sell more than 100,000 copies even though the album was released in November. The numbers shockingly reflected only a month and a half of sales. On the top of the list for the year's digital songs chart, Luis Fonsi and Daddy Yankee's "Despacito" came in first combining streaming and downloads, followed by Ed Sheeran's "Shape of You". Spanish industry organization, Promusicae, tracked full album streams in Spain for the first time in 2017, which also shed light on emerging artists including Taburete, Puerto Rican reggaeton artist Ozuna, and Barcelona band Txarango. Promusicae says the company will soon be followed by more complete numbers from sales, streaming, and radio in Spain for 2017.
Can Artificial Intelligence Make a Hit Song?
Panelists Inderjit Birdee, strategist at startup AI Music, Gregor Pryor, partner and co-chair of law firm Reed Smith's Entertainment and Media Industry Group, and Peter Berg Steffenson, CEO at Moodagent, sat down with moderator and Billboard journalist Cherie Hu to discuss whether they thought AI could write a hit song and succeed. Birdee detailed the scope of AI Music, from companies creating algorithms that can mix and remix existing music, to those that can create it from scratch. He noted it can only be successful if it's helping the creator or artist develop his or her work. Pryor asked whether AI could be a copyright owner, to which he commented that there is a very fine line between the creator of AI itself and the person providing the inputs from the AI to create a particular work. The panel also talked about how labels were already invested in AI, welcoming the expectation that music companies could soon be gearing up for innovational changes soon.
YouTube Paying Artists a Large Promotion Budget with One Caveat
YouTube has been giving a marketing budget of around $200,000 to a few artists these past few weeks as part of a larger effort to allow creators to produce videos and initiate billboard advertising campaigns, so long as they won't publicly criticize the platform's royalty payouts. By signing a non-disparagement agreement, artists, musicians, and even YouTube Red creators have been asked to guarantee that they will not openly talk down the amount of cash YouTube pays out to copyright holders. YouTube has been under close speculation by the industry after much frustration surrounding the company's "value gap", which showed artists not receiving enough compensation due to the music licensing taking place on its platform.
The Senate Introduces the Music Modernization Act
The Senate introduced the Music Modernization Act in Congress this week to prepare the bill for legislation. The plan to eventually reform music licensing for the benefit of songwriters, publishers, and digital services was proposed by Senators Orrin Hatch (R-UT), Lamar Alexander (R-TN), and Sheldon Whitehouse (D-RI). The MMA calls for a blanket mechanical license to be administered by a large organized music database as well as a switch in determining the standards used in rate setting towards a willing buyer/seller marketplace. The performance rates will also be determined by rotating each rate case among Federal Judges in the New York Southern District. "The Music Modernization Act is an important step forward in protecting the rights of the American songwriter, and we thank [the Senators] for their support of this important legislation," BMI president and CEO Mike O'Neill said in a statement.
Major Labels Sue Fitness App for Copyright Infringement
Major music labels like Sony Music Entertainment, Warner Bros., and Capitol Records filed a federal lawsuit in the US District Court in Atlanta against Fit Radio, claiming the fitness app illegally infringed their copyrighted recordings "on a massive scale". The complaint stated, "Rampant copyright infringement of sound recordings over the internet and through mobile applications, including the infringement engaged in and enabled by entities such as Fit Radio, has resulted in significant harm to the music industry, including to artists who rely on royalties from recorded music for their livelihood". The streaming service allows DJs to upload recordings and promote their personal brand by supporting marketing efforts via Facebook and email campaigns. The lawsuit states the major labels will be seeking injunction to bar the service and statutory damages of up to $150,000 per infringed work.
UCLA Law School Offers Legal Advice with Music Industry Clinic
The University of California - Los Angeles School of Law is now offering a free legal service they call the "Music Industry Clinic" to provide free legal advice to those in the music industry in need of help. According to Digital Music News, the clinic will help clients "draft contracts, negotiate agreements, and figure out [a] legal defense strategy (or attack)." By working with entrepreneurs, artists, and independent label owners, law students will also be able to gain more knowledge behind the music industry with the help of their leaders Jeffrey Light, Susan Hilderley, and Susan Genco. Digital Music News reports that one law school student, Paige Kaplan, said the program will aid in the "production, distribution and publishing of music for individuals based in LA; including agreements among band members, management and agency agreements, co-writer agreements, producer and mixer agreements, sample licenses, indie recording and production agreements, merchandising agreements and work for hire agreements."
Random Ramblings
Who is Exploration?

Exploration is proud to be the company of choice to administer much of the world's most important media. We rely on advanced technology and a competent, full-time staff of 50+ people to help our clients and partners better control their data and collect their money.

We wrote a free book on how the music business works.

Download our catalog metadata template, which offers the minimum viable data needed to collect publishing royalties.

To see who is collecting your royalties, request a free copyright audit.