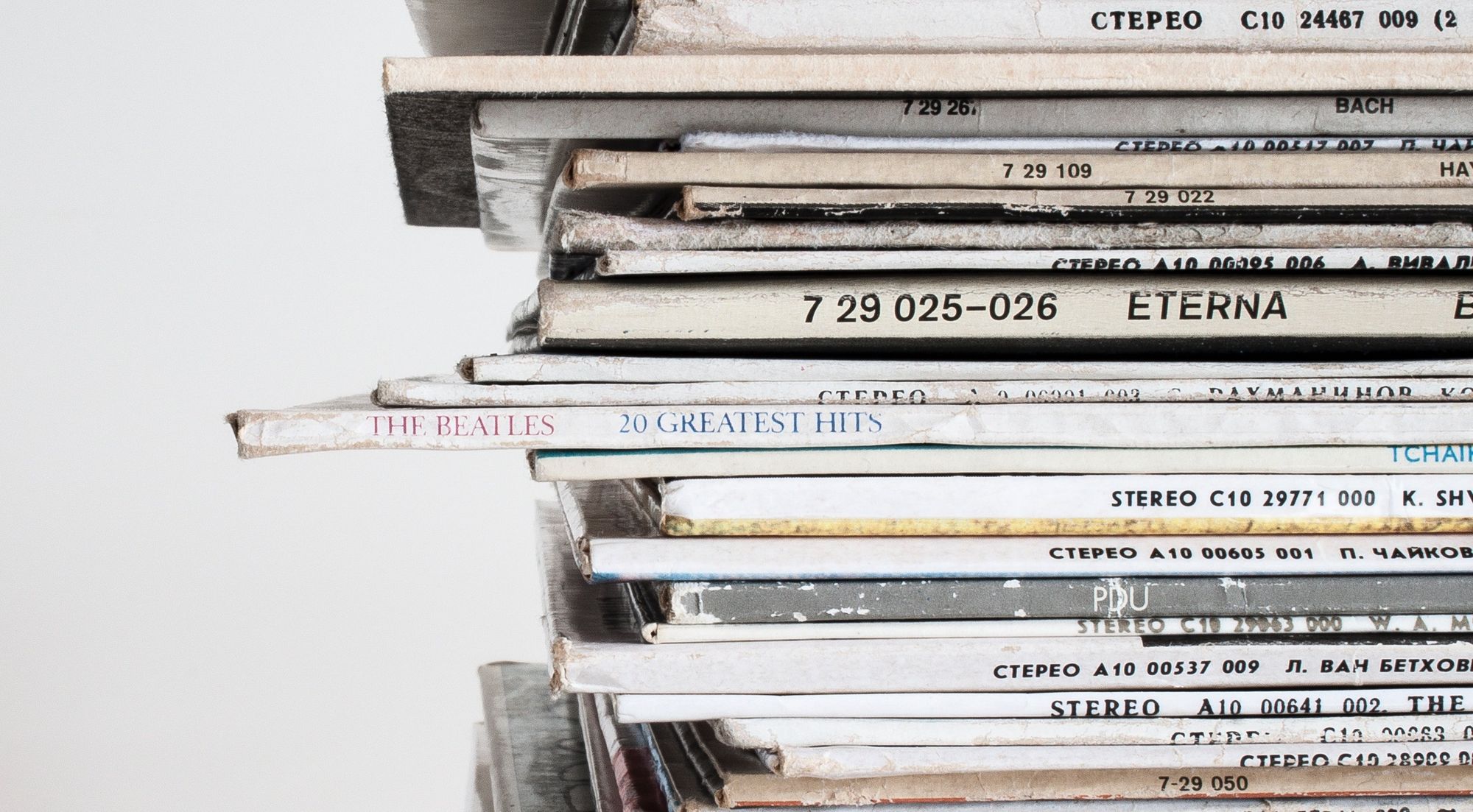 "If you enter this world knowing you are loved and you leave this world knowing the same, then everything that happens in between can be dealt with."
Michael Jackson
---
Chinese music streaming company Tencent Music Entertainment officially launched its US IPO Wednesday after two months of delay, raising nearly $1.1 billion for an implied market value of $21.3 billion. According to a recent article by Cherie Hu, Tencent Music's monopoly in the Chinese music market regarding licensing and data has brought on tensions with streaming competitors and international music rights holders, and its early stock price raises questions about the overall health of China's recorded music market.
The "Blurred Lines" song-theft case is now ended after the deadline passed for it to be heard by the US Supreme Court. As a result, the judge ruled that Pharrell Williams, Robin Thicke, and the former's publishing entity More Water From Nazareth must pay $5 million in damages to the Marvin Gaye estate along with 50% of any future royalties generated by the song.
And Apple recently made an announcement that it acquired artist-services startup Platoon. The platform works with emerging artists at an early stage before they move onto traditional label deals or distribution agreements. Sources claim the news tie in with Apple's acquisition of analytics startup Asaii as a way to expand artist marketing services in competition with other streaming services like Spotify.
Now, the details...
Compiled by Heidi Seo
---
Exploration Weekly - December 14, 2018
Tencent Music Raises $1.1 Billion for IPO, Below Expected Amount
According to Reuters, Tencent Music Entertainment raised nearly $1.1 billion in its US initial public offering, which was launched on the New York Stock Exchange Wednesday December 12 after a two-month delay due to global market turmoil and US-China trade disputes. The company sold 82 million shares at $13 each for an implied market value of $21.3 billion, significantly less than its expected value of around $30 billion for its IPO. How investors will perceive the future of global music streaming is unknown due to ongoing licensing and revenue tensions with international rights holders. Cherie Hu lays out four trends underlying Tencent Music's launch as a publicly traded company, one of which includes how the company's early stock price raises questions about the overall health of China's recorded music market.
"Blurred Lines" Song-Theft Case Ends with $5 Million Judgement
After Pharrell Williams and Robin Thicke asked the Ninth Circuit to reconsider its ruling of the controversial "Blurred Lines" case "en banc" (meaning all judges of that court hear both side's arguments), the appeals court declined to reconsider, giving Williams and Thicke the option to request the US Supreme Court to hear the case. The deadline for this to happen passed without a formal request made, and so, the judge who oversaw the original court hearing confirmed Monday that the two now must hand over $5 million in damages to the Marvin Gaye estate along with 50% of any future royalties generated by the song. The ruling has been finalized, putting an end to the "Blurred Lines" song-theft case. The damages will be paid by Williams and Thicke themselves and the former's publishing entity More Water From Nazareth.
Apple Acquires Artist Services Firm Platoon
Last week, Apple announced its acquisition of British artist-services startup Platoon, best known for working at an early stage with emerging artists (i.e. Jorja Smith, Billie Ellish) before moving on to traditional-label/distribution deals. This recent move follows not long after Apple picked up the analytics startup Asaii, which is described as an "automated A&R web platform" that could "identify up and coming artists 10 weeks before they hit the charts" with a claimed 70% success rate. Could this essentially funnel towards another team (Platoon) as a way to work with early-stage artists? The news is quite significant in the broader picture as it connects to different parts of the company's strategy to expand artist marketing services. Says Platoon co-founder Denzyl Feigelson, "You've got years of the deep-rooted pattern: 'In order to be a global superstar you need investment and global infrastructure, you need boots on the ground, you need big money spent on international.' This is all true, of course, and can certainly work for a select group of artists. But we live a different world now."
YouTube Music Will Now Include New Music Charts as Live Playlists
YouTube will roll out five music-focused charts as live playlists within the YouTube Music app, which is currently available in 29 markets. Each country will get a total of five charts, three of which are nationwide, and two of which will track global trends. These include the Top 100 Songs chart, combining official music video, user-generated content, and lyric video views, in both global and local iterations, the Top 100 Music Videos with local and global editions, and the Top 20 Trending chart, updated multiple times daily. Users will also be able to add charts to their libraries. "Fans can now easily access YouTube Charts as playlists that will appear on users' home screens or by search," writes YouTube Music product manager Elliott Breece in a blog post.
Uncleared Samples - No Matter How Short - is Copyright Infringement, According to EU's Advocate General
Rapper and hip hop music producer Moses Pelham allegedly stole a two-second sequence from the 1977 track "Metall auf Metal" (Metal on Metal), and used it in rapper Sabrina Setlur's "Nur Mir" (Only Me), according to German band Kraftwerk. The Federal Constitutional Court of Germany ruled against Kraftwerk two years ago, and the court overturned a previous verdict banning the song's sale in the country. Germany's Federal Court then referred the case to the European Court of Justice (ECJ), and now the EU's Advocate General voiced out that an uncleared sample, regardless of its total length, counts as infringement. He cited Directive 2001/29, stating EU copyright law "must be interpreted as meaning" extracting a portion of a song onto a new one violates the producer's original work. Thus, under existing copyright laws, Pelham's use and repetition of a two-second sequence as a loop remain prohibited. Sampling, according to the Advocate General, requires approval from the original rightsholders.
Rhapsody Partners with Sony Music to Launch Hi-Res On-Demand Streaming Service in Japan
Rhapsody and Sony Music Entertainment Japan (SMEJ) partnered this week to launch the first on-demand, high-resolution streaming music service in Japan, called Moras Qualitas, which is expected to launch early in 2019 and cost 1980 yen (around $17.50) per month. Rhapsody International is offering its "Powered by Napster" platform of systems, tools, and APIs to allow SMEJ to launch the on-demand service. Rhapsody was popular in the early 2000s. It acquired Napster in 2011 and relaunched its streaming service in 2016, but its impact has been minimal. Japan has been the world's second-largest music market after the US, but the industry remains based around physical product. Spotify Japan has seen little success in the territory ever since it launched in 2016, but Rhapsody's offer of high-resolution sound is presumably an effort to differentiate itself and increase appeal in the market.
Spotify Challenges Appeals Court with New Motion Whether Publishers/Administrators Have Standing to Sue
Billion-dollar lawsuits alleging that Spotify hadn't adequately obtained mechanical licenses for song compositions are still being fought despite the passage of the Music Modernization Act. In one case, Spotify challenges who exactly can sue for copyright infringement. Bluewater Music Services filed a lawsuit alleging willful infringement of more than 1,300 compositions including Guns N' Roses' "Yesterdays" and Miranda Lambert's "White Liar". Each carries statutory damages up to $150,000. Spotify argued that the agreements giving Bluewater "exclusive rights" fell short, and that Bluewater "may not execute any mechanical licenses with the exception of full statutory rate without prior written consent." US District Court Judge Jon McCalla rejected the dismissal motion in September, and this past Thursday, Spotify submitted another motion for an interlocutory appeal, meaning one that would take place before a trial (scheduled April 2020).  
Tim Ingham: "Spotify Still Pays Artists Out of One Big 'Pot'. Should the Company Change Its Policy?"
Tim Ingham writes in a recent article outlining the debate between pro-rata and user-centric models incorporated by streaming services. Spotify currently pays music rights holders via a simple "pro rata" model, meaning the firm pools all of the distributable riches it generates each month, then divvies up this cash based on the popularity of individual tracks. Some people in the industry claim this setup unjustly advantages blockbuster pop stars, and leaves out those operating in more niche spaces. Instead, they argue Spotify and its rivals adopt a "user-centric" payment structure, which means if you pay $9.99 a month for Spotify Premium and play nothing but Jon Hopkins, the distributable portion of your money goes straight to Jon Hopkins. So far, Deezer has been looking to shift to user-centric licensing for more than a year, and Amazon is also investigating its potential impact on services like Amazon Music Unlimited.
SAG-AFTRA Members Approve New Agreement with Major Labels
In a national vote completed this week, members of SAG-AFTRA have approved an agreement made with the major labels back in October after months of negotiations. The new SAG-AFTRA Sound Recordings Code covers all sound recordings on digital, CDs, and vinyl, including all music formats like audiobooks, cast albums, and any other sound recordings utilizing vocal performances. The agreement will also apply to artists who work at scale and overscale, and appear as royalty and non-royalty artists. The performers union highlights that the new contract will include annual minimum wage increases and increased contributions to health and retirement plans as well as a rise to 50%, up from 15%, of global streaming payments subject to health and retirement contributions. It will be retroactive effective January 1, 2018 and expire on December 31, 2020. The major labels involved include Warner Bros. Records, Atlantic Recording Corporation, Sony Music Entertainment, Universal Music Group Recordings, Capitol Records, and Hollywood Records (Disney).
---
Random Ramblings
Copyright's contributions to the US economy in 2017.
Queen's "Bohemian Rhapsody" outranks Nirvana's "Smells Like Teen Spirit" as the most streamed song of the 20th century.
YouTube's Top 50 most viewed channels around the world.
Survey shows that half of all new guitar players in US and UK are women.
Meek Mill debuts at no. 1 on Billboard's 200 Albums Chart with "Championships".
Omniboi's "Union Station" is the #1 Top Trending Song on Reddit Music.


---
Who is Exploration?
Exploration is proud to be the company of choice to administer much of the world's most important media. Utilizing competent staff and advanced technology, our clients are able to better control their data and collect their money.  
We're writing a free book on how the music business works. Learn more here.
The catalog metadata template offers the minimum viable data needed to collect publishing royalties. Download the .csv file here.
Please feel free to reach out anytime if you have any questions or ideas!
Hope you have a great weekend!