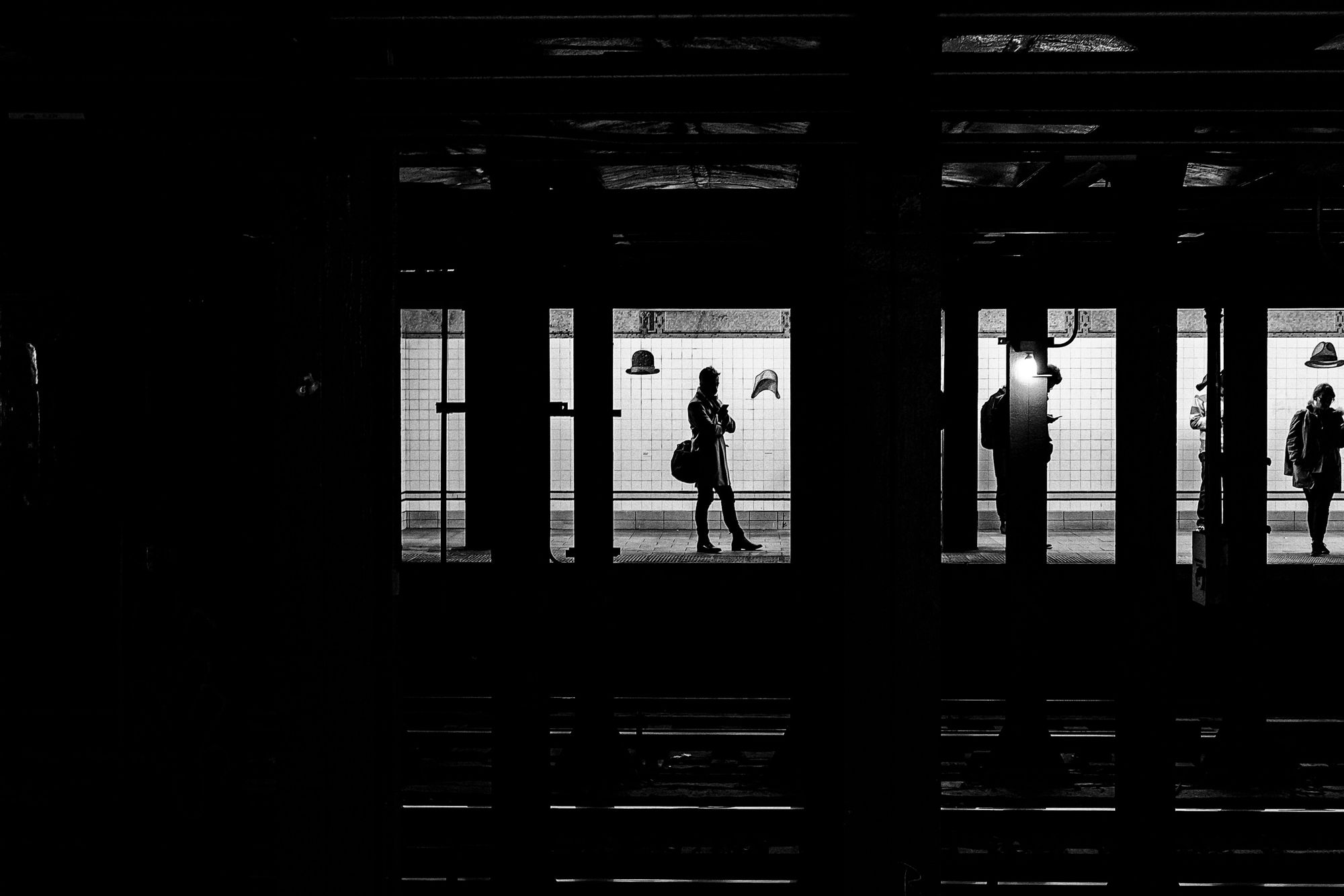 "When a writer's heart is filled with the music of her soul, her words sing."
A.D. Posey
---
Amidst Spotify's announcement that it will reportedly be preparing to enter the Indian market within the next six months, Reliance Jio's music service JioMusic officially merged with local streaming service Saavn, creating JioSaavn. It will now enter the Indian streaming market in competition with services like Spotify, Apple Music, and Gaana. The single entity is valued at $1 billion, and it contains around 45 million songs, claiming more than 250 million subscribers.
While iHeartMedia is currently settling plans to lower debts and crawl out of bankruptcy, reports claim that Liberty Media may consider buying a stake in the company, roughly around "35 percent," according to the New York Post. Recently, iHeart has agreed upon a deal with its creditors that it will reduce its debts from around $10.3 billion to $5.75 billion, and it will expect to exit Chapter 11 bankruptcy by early 2019.
Last week, Apple recently filed a trademark application for "Apple Music for Business" with the US Patent and Trademark Office. The music streaming service will reportedly enable bars, restaurants, and retail establishments to play background music. According to a recent study, rights holders may be losing out on at least $2.65 billion each year due to small businesses playing background music through personal streaming accounts.
Now, the details...
Compiled by Heidi Seo
---
Exploration Weekly - December 07, 2018
India's JioSaavn Merges Against Spotify and Apple Music
Reliance Jio has successfully merged its music service JioMusic with Saavn. The deal was announced back in March, but it has now been officially merged to create a single entity, JioSaavn, which is valued at $1 billion. As a result, India now can compete alongside Spotify and Apple Music in the streaming space. The news also comes after sources claimed that Spotify is preparing to enter the Indian market after more than a year of planning. JioSaavn has some 45 million songs - including several originals started by Saavn - and access to the Jio network, which claims more than 250 million subscribers. The merger can set up an interesting battle between global names Spotify and Apple and local services like Gaana, a project form media firm Times Internet, which is also backed by China's Tencent.
Reports Claim Liberty Media is Considering to Buy iHeartMedia
iHeartMedia, which also owns radio streaming service iHeartRadio, announced this week that it has agreed on a deal with creditors to reduce its debts by around $10.3 billion to $5.75 billion in order to exit Chapter 11 bankruptcy by early 2019. While there has been speculation that Apple may consider buying a stake in iHeartMedia, or even acquiring iHeartRadio, Liberty Media is emerging as a potential buyer of the company according to the New York Post, claiming that it is "gearing up for a flurry of negotiations with iHeart's creditors to assemble a stake of roughly 35 percent in iHeart". This comes after comments were made by Liberty's CEO Greg Maffei expressing interest in buying a stake in Universal Music Group as part of the sell-off process initiated by UMG's parent company Vivendi.
Apple Files Trademark Application for "Apple Music for Business"
On November 29, Apple filed a trademark application for "Apple Music for Business" with the United States Patent and Trademark Office, leading to the speculation that a music streaming service may be available for use by bars, restaurants, or retail establishments. According to the filing, Apple had previously made a foreign trademark application for the name in Jamaica in June under two international classes 38, which covers telecommunication services, and 41, which covers education, training, and sports and entertainment services. According to a study carried out by Nielsen Music and commissioned by Soundtrack Your Brand, rights holders around the world may be losing out on at least $2.65 billion each year because small businesses are playing background music through personal streaming accounts. This may be a potential opportunity for business owners, assuming Apple goes through with this new service and takes care of the performance licensing with the respective PROs.
Mixcloud Introduces Low-Price Subscription Model
Streaming service Mixcloud is set to launch Mixcloud Select, a feature that allows fans to pay a monthly fee to support a channel and the music it plays. The fee will be set by the channel and start at $2.99. The shows will not be exclusive as they will be available for free listeners too, but subscribers will have the ability to download them for offline listening and browse tracklists upfront. According to the company, this option for exclusive content will follow later, as will direct messaging with those paying fans. Afrojack, Nicole Moudaber, Lefto, and John Digweed will be among the 47 channels taking part at launch. Other Mixcloud channels are planned to be invited to register their interest in joining the Select tier as it expands. In the past, Mixcloud has relied on radio-style blanket licensing to handle royalties, but the company recently signed direct licensing deals with all three majors plus indie licensing agency Merlin, publisher Warner/Chappell and pan-European licensing hub ICE.
Tencent IPO to Officially Launch
Tencent, China's web giant, is moving forward with the IPO of its music division on the New York Stock Exchange, following positive feedback from talks between China and the US at last week's G20 meeting in Buenos Aires. The original plan was to IPO in October, but this was delayed due to stock prices dipping in the tech sector. And sources claimed there was talk of the IPO being pushed back into 2019. However, additional information suggested US/China relations were improving after the G20 meeting when Trump and Chinese President Xi Jinping agreed a temporary ceasefire in their ongoing trade war, leading Tencent to begin filing straight away. As a result, Tencent confirmed it is seeking to raise between $1.07 billion and $1.23 billion through the IPO, which has been previously said that the money will be spent on product expansion, content creation, marketing, and possibly a few strategic investments and acquisitions. Shares are likely to begin trading on December 12, one source told Reuters.
YouTube Launches "Autoplay on Home" for Android, iOS Users
YouTube has officially launched a new feature called "Autoplay on Home," which will autoplay muted, subtitled versions of videos on the YouTube iOS and Android apps' Home screens while users scroll through content. Android users subscribed to YouTube Premium have had access to this feature for more than six months now, but the company is choosing to roll it out to all mobile users over the next few weeks. In addition, creators will have the ability to caption their content by writing and uploading them or enabling the crowdsourced community to provide them as well. Those who do not want to use Autoplay on Home can disable it entirely in their settings. Currently, Facebook autoplays videos in users' News Feeds with the sound on, Twitter autoplays muted, captioned versions of videos and ads, Reddit has autoplay video ads, as does Pinterest, and Tumblr has long had autoplaying, looping videos.
Apple Music Counts 56 Million Users, Based on Report
According to a report by the Financial Times, Apple Music now has 56 million total paid and free trial users, adding on an average of one million new subscribers per month. Spotify currently has 87 million paying customers and an additional 109 million ad-supported monthly active users, but these figures have been last updated in late September, which can be assumed that user totals are higher at this point. Apple Music purchased music recognition app Shazam back in September for $400 million, becoming the company's preferred streaming partner. Another potential boost in user acquisition comes from its recent announcement last week that the service is now compatible with Amazon's Echo speaker line beginning the week of December 17. This will enable the streaming service on the device during the middle of the holiday season.
Report: Indie Labels' Share Grew Up to 39.9% in 2017
The Worldwide Independent Market report has been published this week by global independent label trade body WIN and conducted by MIDiA Research. The report suggests that independent revenue grew by 11.3% in 2017 to reach $6.9 billion, compared to a total growth of 9.7% for the major labels. This means that the independents' share of global revenue grew from 39.6% in 2016 to 39.9% in 2017. Streaming showed prominent growth, increasing by 46% to reach $3.1 billion, representing 44% of all revenues, compared to 34% in 2016. Physical and downloads both fell by 2% and 22% respectively. Particularly interesting is that data shows that 77% of artists choose to renew their contracts with their indie labels, leading to a key takeaway that the indie sector is booming from this year's research. The major record labels are a part of this growth, providing indies the global scale, tools, and teams that they need to compete in the global music market.
---
Random Ramblings
How smooth jazz took over the '90s.
The acts who made it in this year's touring charts.
Dua Lipa is UK's most-streamed female artist in 2018.
Mariah Carey scores her eighth no. 1 album as "Caution" debuts at no. 1 on the Billboard's Top R and B/Hip-Hop Albums chart.
Ariana Grande's "thank u, next" official video made the biggest debut in YouTube's history with over 55 million views in its first 24 hours.
Apple Music and Spotify list down their platform's top artists, songs and albums in 2018.
Mark Ronson's "Nothing Breaks Like a Heart" feat. Miley Cyrus is a Top Trending Video on YouTube.


---
Who is Exploration?
Exploration is proud to be the company of choice to administer much of the world's most important media. Utilizing competent staff and advanced technology, our clients are able to better control their data and collect their money.  
We're writing a free book on how the music business works. Learn more here.
The catalog metadata template offers the minimum viable data needed to collect publishing royalties. Download the .csv file here.
Please feel free to reach out anytime if you have any questions or ideas!
Hope you have a great weekend!