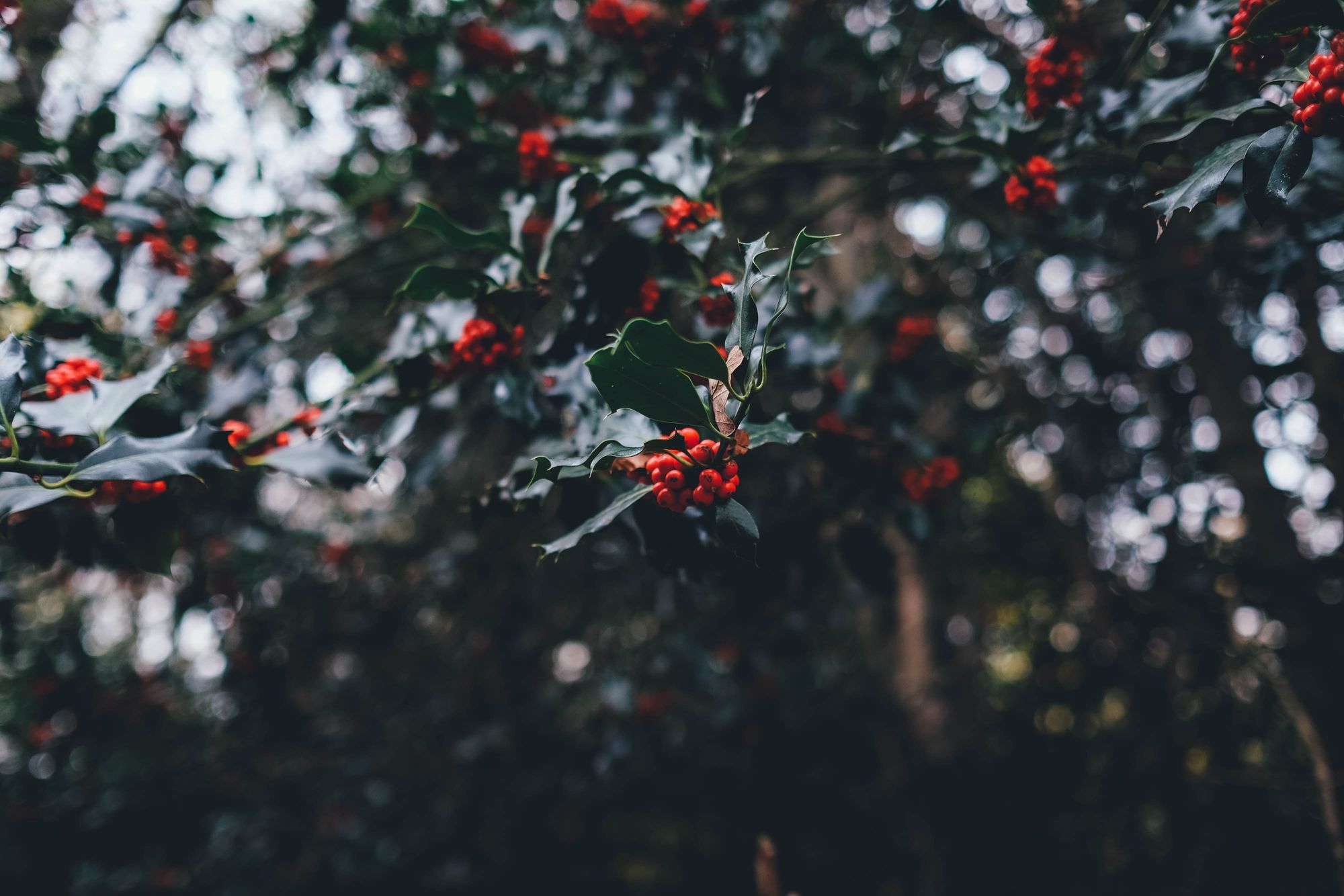 "Calm sailing doesn't come from calm waters, it comes from having a good navigator; a good crew and a good vessel."
Anthony T. Hincks
---
The whopping $1.6 billion lawsuit by Wixen against Spotify has now ended over an undisclosed settlement this week. The US indie publisher sued Spotify, claiming that it hosted its catalogue, which consists of works by Tom Petty, Neil Young, The Doors, and more, without a proper mechanical license. The settlement follows after Spotify's recent efforts to deepen its relationships with the songwriting and producing community, including launching Spotify Publishing Analytics and songwriter credits on its platform.
And a recent report by Mark Mulligan at Midia Research showed that projected global recorded music revenues will likely reach $18.9 billion by the end of 2018, an 8.2% increase over last year. However, the recorded music market is now slowing down in terms of growth, settling into what Mulligan states "a steady, strong growth pattern." Artist Direct (independent artists) also represented a high growth rate, triple the times faster than the entire market, and established total revenue of $643 million, which is up by an incredible 35% from 2017.
Media business lobbyists additionally are now pushing the Senate to pass one of the latest copyright bills - the Register of Copyrights Selection and Accountability Act of 2017 - a piece of legislation that makes the Register of Copyrights a presidential appointee. Sources claim the lobbyists' efforts may not pass the bill by the end of this term. Meanwhile, debate ensues over who will take the position; Acting Register of Copyrights Karyn Temple remains a strong candidate, according to sources.
On the topic of copyright legislation, the Music Modernization Act represented a significant achievement for the music industry this year by updating archaic copyright laws and a broken music licensing regime to encourage innovation and generate more revenue for rights holders. For additional reading about the bill and how it will affect the music business in light of this tremendous milestone, check out our guide here.
It is now officially approaching holiday season, and we would love to thank all of you across the globe for staying with us throughout this year on behalf of the entire team at Exploration. We wish you all a wonderful end of the year and a happy holidays!
Now, the details...
Compiled by Heidi Seo
---
Exploration Weekly - December 21, 2018
Wixen's $1.6 Billion Lawsuit Against Spotify Comes to an End
The eye-catching $1.6 billion lawsuit by Wixen against Spotify is now officially settled. The digital service will pay an undisclosed amount of money to bring proceedings to a close. In December last year, US-based independent publisher Wixen sued Spotify, claiming that the streaming service was hosting tens of thousands of Wixen-managed songs without a sufficient mechanical copyright license. Wixen controls a catalogue of classic songs by the likes of Neil Young, Tom Petty, and The Doors. In response to the end of the litigation, Spotify stated the case represented "a broader business partnership between the parties, which fairly and reasonably resolves the legal claims asserted by Wixen Music Publishing relating to past licensing of Wixen's catalog and establishes a mutually-advantageous relationship for the future." Spotify has made numerous moves as of late to become closer to the songwriting and producer community, including the launch of Spotify Publishing Analytics and the EQL Directory as well as songwriter credits on its platform.
Global Recorded Music Revenues Projected to Reach $18.9 Billion as Market Slows Down
According to Mark Mulligan's Midia Research report publishing projected 2018 figures, global recorded music revenue will likely hit $18.9 billion at the end of this year. This reflects an 8.2% increase over last year, a slight dip compared to the period between 2016 and 2017 when global recorded music revenue grew 9%. Net new revenue, however, will reach $1.4 billion, nearly the same amount as last year. Mulligan states that the recorded music market has now settled "into a steady, strong growth pattern." Streaming will hit $9.6 billion, up 29% over 2017, another dip compared to the period between 2016 and 2017 when streaming revenue grew 41%. The amount of new streaming revenue generated was, as with the recorded music total - the same as 2016 to 2017: $2.2 billion. Total "Artist Direct" (indie artists) revenue reached $643 million, up 35% from 2017 and has grown three times faster than the entire market. Mulligan projects streaming music growth will slow down in mature markets like the US and the UK, and will be offset by growth in Japan and Germany as well as emerging markets like Mexico and Brazil.
Robert Levine: "Crazy About Copyright: Why the Debate Over the Register of Copyrights Doesn't Make Much Sense (Column)"
Robert Levine of Billboard explains that media business lobbyists are now pushing the Senate to pass another copyright bill called the Register of Copyrights Selection and Accountability Act of 2017, which passed the House of Representatives in April. This legislation would make the country's highest copyright official, currently chosen by the Librarian of Congress, a presidential appointee. According to sources, the bill may not be able to pass before the end of the term. Levine explains it lacks the urgency of the Music Modernization Act, and the process of naming a new Register of Copyrights has been controversial ever since Librarian of Congress Carla Hayden pushed Maria Pallante out of the job in fall of 2016. The Register won't be able to pass legislation; it will be able to advise Congress, study existing law and supervise various rulemaking procedures. The debate over who will take the position continues to heat up due to talks of Hayden nominating a Register who's inclined to roll back copyright. However, speculation aside, insiders believe that the Acting Register of Copyrights Karyn Temple will likely get the position permanently.
Spotify Hits All-Time Low of $115.86 as Market Falls Overall
Spotify is witnessing significant drops in its stock price this week, reaching as low as $115.86 on Wednesday and testing $110 on Thursday - the most dismal it has ever seen since its public offering in April. The stock has shed more than $14 billion in market cap, which is an average of nearly $3 billion a month with major labels Warner Music Group and Sony Music Entertainment selling its shares around the July peak of nearly $199. This follows the events as stocks are hitting another 14-month low in the big picture. In Wednesday trading, Chinese streaming music company, Tencent Music Entertainment (TME) also took a beating as it brushed against a brand new low of $11.81. Tencent went public on December 12th at a $14 valuation, a decision that was much delayed due to economic and political factors, including a "trade war" between the US and China.
Apple Music Connect No Longer in Service
According to an email to artists, reported by 9 to 5 Mac, Apple is shutting down its social-music "Connect" feature on its music streaming service due to a lack of interest shown by artists. It was previously unveiled in June 2015 in order to help artists upload music, videos, and photos onto Connect feeds for fans to follow. However, the feature died out, and Apple Music gradually redesigned Connect to the margins of the user interface. "Today we're streamlining music discovery by removing Connect posts from Artist Pages and For You," says Apple in the email to artists, "This means you'll no longer be able to post to Connect as of December 13, 2018, but all previously uploaded content will still be searchable until May 24, 2019."
Shazam is Officially Ad-Free with Apple Music Integration
Late last year, Apple acquired Shazam for $400 million, saying the music identification app and Apple Music were a "natural fit". Several weeks ago, Apple removed all ads from Shazam in its latest updates on the app, making it applicable on both iOS and Android. The music identification company has also fully integrated Apple Music into its service, offering, in fact, an option for users to listen to a song first on Apple Music, de-prioritizing competitors to a secondary page. The acquisition has irked a few European members, including Austria, France, Iceland, and Italy. They have pushed the European Commission to initiate a thorough review of the proposed deal. However, the EC granted "unconditional approval" to Apple's Shazam acquisition, and last September, Apple executives confirmed they had completed the $400 million deal, making the music identification app an ad-free product.
Cherie Hu: "Why the Music Business Can't Afford to Ignore the Middle East in 2019"
In a recent article posted by Cherie Hu, many opportunities arise from the Middle East and North Africa (MENA), an overlooked region that is changing significantly. Although the vast majority of its consumers still listen to music for free (either via ad-supported channels, or physical/online piracy), the year 2018 marks an important time for the MENA region. Major labels and streaming platforms have invested more capital in this area than ever before. For example, Warner Music Group launched Warner Music Middle East in February 2018, and French streaming service Deezer expanded into MENA in October, shortly after announcing an $185 million funding round from investors. Spotify then announced its own MENA offering less than a month later. On the other hand, Apple Music and YouTube have both been active in MENA markets for several years. Saudia Arabia has actually the highest per-capita watch time on YouTube of any country in the world. The turn of events is significantly providing growth in revenue and consumer data for artists and rights holders.
New Zealand's National Party Gets NZ$375,000 Knocked Off Damages Bill in Eminem Copyright Dispute"
According to the New Zealand Herald, an appeals court in New Zealand decreased the amount of damages the country's National Party owed in its latest copyright dispute with Eminem. The political party was sued last year by Eminem's publishing company over a piece of music it used in a campaign ad back in 2014. The court sided with Eminem's legal team, determining that the National Party indeed ripped off the rapper's hit "Lose Yourself," costing a total damages bill of NZ$600,000. The National Party appealed the ruling, saying the figure was way too high, arguing that it had acted in good faith when it licensed the "Eminem-esque" track. As a result, the court ruled that it would cut the damages bill down to NZ$225,000.
TIDAL Unveils Personalized Playlists
Music streaming service TIDAL launched a new personalized song curation feature called My Mix. Updated daily, My Mix will use an algorithm combining user data and listening habits from TIDAL's human-curated playlists. A series (maximum six) of 50-song playlists will appear based on users' most listened-to tracks, and will be segmented based on artists and genres. Pandora and SoundCloud additionally keep their own personalized playlists and in September, Music Business Worldwide reported Spotify began personalizing a few of their official playlists. TIDAL has also released what it calls an "improved" Artist and Track Radio function where users can create new playlists directly from the 100-track radio play queue. This will be available via the options menu or top of the artist page.
---
Random Ramblings
---
Who is Exploration?
Exploration is proud to be the company of choice to administer much of the world's most important media. Utilizing competent staff and advanced technology, our clients are able to better control their data and collect their money.  
We're writing a free book on how the music business works. Learn more here.
The catalog metadata template offers the minimum viable data needed to collect publishing royalties. Download the .csv file here.
Please feel free to reach out anytime if you have any questions or ideas!
Hope you have a great weekend!