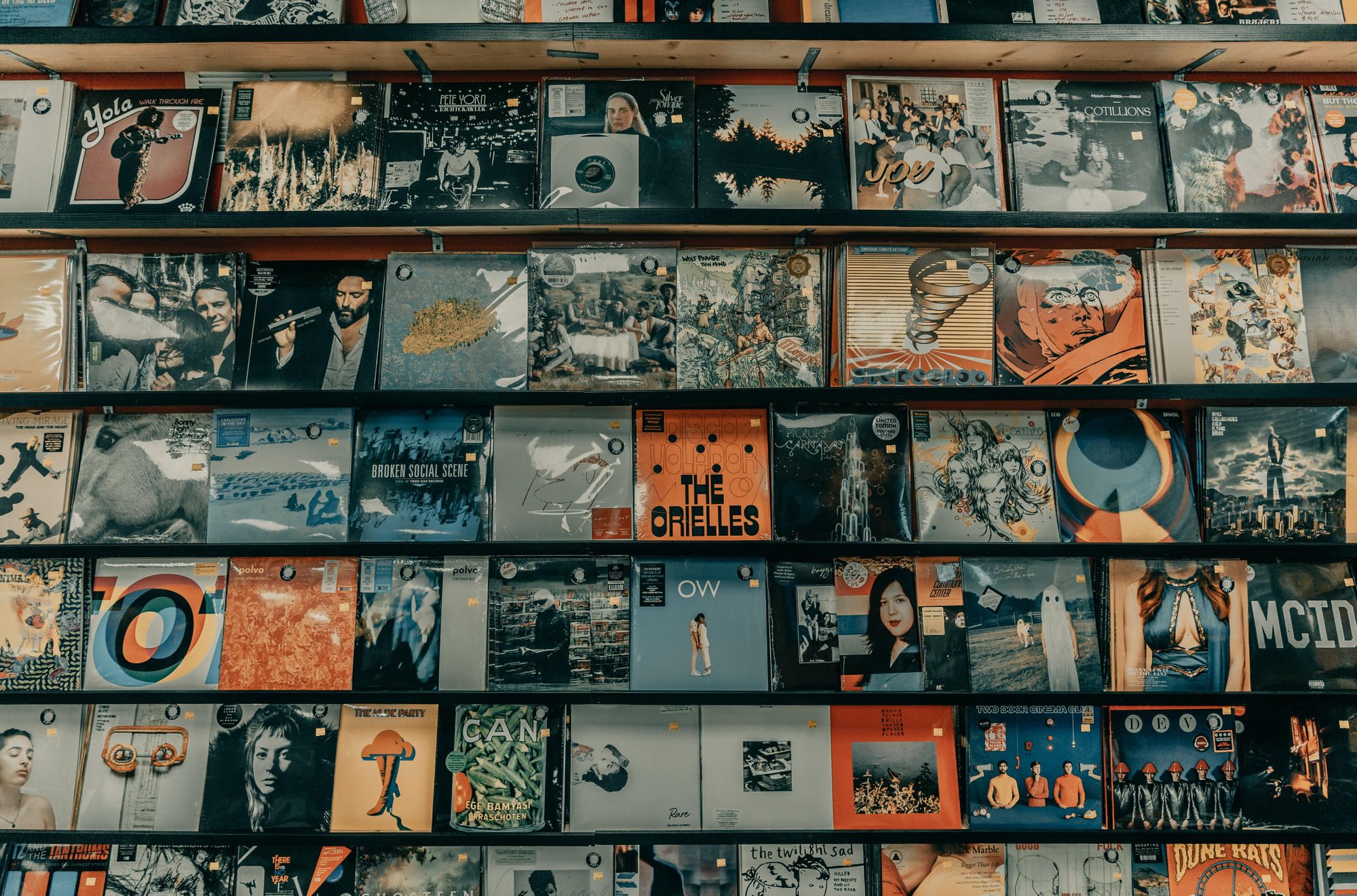 "Does this thing I wish to do express more life, more happiness, more peace to myself, and at the same time harm no one? If it does, it is right. It is not selfish."

Ernest Holmes, The Science of Mind
---
Spotify is now allowing US-based podcast creators to download a contact list of their paid listeners along with a number of other podcast subscription options via the Anchor platform. Creators will still be able to keep all of their subscriber revenues until 2023, before a 5% fee kicks in.

Olivia Rodrigo retroactively added two Paramore members, Hayley Williams and Josh Farro, as co-writers on her hit single "Good 4 U". She previously added Taylor Swift and co-writers to the credits of her song "Déjà vu" and "1 Step Forward, 3 Steps Back" during the time of its release. The names are now listed in ASCAP's Repertory database.

Three TikTok creators - Alyssa McKay, Katie Feeney, and Hannah Montoya - saw huge success on YouTube Shorts after posting a few of their videos on the platform and seeing noticeable gains in subscriber growth. Feeney, popular on TikTok with 6.3 million followers, gained 750,000-plus subscribers in three months.

Our ninth episode of our weekly series delves deep into the YouTube Certification program, Exploration's royalties and licensing portal, and the upcoming second edition of our book, "How the Music Business Works". Learn more about it here, or watch the video below for more information!



In this newsletter:

Now, the details...
Compiled by Heidi Seo
---
Exploration Weekly - August 27, 2021
Spotify Expands Its Podcast Subscriptions to All US Creators

Spotify is ready to bring podcast subscription options to all US-based creators using its Anchor platform. Starting this week, stateside podcasters will be able to mark episodes of their pods as subscriber-only before publishing to Spotify and other platforms. The streaming leader announced the program in late April with a testing group of 12 creators that has since grown to over 100 podcasts. When launched, Spotify boasted three price tiers that creators could offer to listeners, but that has since been expanded to 20 options. Unchanged since the beta launch is Spotify's plan to let creators keep all of their subscriber revenues (minus transaction fees) until 2023, before a 5% fee kicks in. Going forward, Spotify also says it will provide creators the ability to download a list of their paid listeners' email addresses. The feature would enable creators to keep a line of communication with fans, even if they leave Spotify/Anchor as their distributor. Subscribers must opt in to receive the extra emails.

Olivia Rodrigo Adds Paramore to Songwriting Credits on "Good 4 U"

Olivia Rodrigo has retroactively added two members of Paramore to the writing credits of her hit single "Good 4 U" — the second time she's made such a revision for songs from her blockbuster debut album, "Sour." She had previously added Taylor Swift and co-writers to the credits of her song "Déjà vu"; Swift and co-writers were credited on Rodrigo's "1 Step Forward, 3 Steps Back" at the time of its release. Paramore singer Hayley Williams and ex-guitarist Josh Farro are now listed as co-writers of the song "Good 4 U," which topped the Billboard Hot 100 singles chart in May. A source close to the situation tells Variety the credit is actually an interpolation — which is essentially an element of a previously recorded song re-recorded and incorporated into a new song — and that the two parties were in touch before "Good 4 U" was released. The names are now listed in the song's credits in the ASCAP Repertory database.

TikTok Creators Turn to YouTube Shorts Amid "Insane" Subscriber Growth

Alyssa McKay, who has 8.5 million followers on TikTok, was one of the first creators to try out Shorts in February while it was still in beta mode. Beginning with 40,000 subscribers, McKay started posting her "rich girl" videos to YouTube. Six months later, McKay boasts more than a half a million subscribers on YouTube, and her most popular Shorts video has more than 13 million views. Two other creators, Katie Feeney and Hannah Montoya, saw similar success on Shorts. In 30 days, Montoya, who has 3.8 million TikTok followers, gained 125,000 new subscribers after she started posting her POV videos to Shorts. Feeney, popular on TikTok with 6.3 million followers, gained 750,000-plus subscribers in three months. Shorts launched in India in late 2020 and since has expanded globally in more than 100 countries, surpassing 15 billion daily views. Though the offering hasn't replaced TikTok by any means, several shortform creators tell The Hollywood Reporter that they are flocking to Shorts because they can grow subscribers faster than if they were to post longer videos to YouTube.

Spotify is Ready to Buy Back $1 Billion in Stock from Shareholders

Spotify announced on August 20 that it is commencing a stock repurchase program beginning in the third quarter of 2021. The company's board has approved repurchases up to the amount of $1.0 billion, while a repurchase of up to 10 million of the firm's ordinary shares have been approved at a general meeting of shareholders. Spotify's market cap at the close of August 19 stood at $39.24 billion, down by some $30 billion (or 43.4%) on its 2021 peak of $69.35 billion on February 19. The buyback news has certainly rallied some shareholder confidence in SPOT: its share price is up by over 6% on the New York Stock Exchange at the time of publication.

There Are Now 2 Million Creators in YouTube's Partner Program

There are now more than two million creators monetizing their content through YouTube's Partner Program (YPP), says chief product officer Neal Mohan in a blog post this week. "Over fourteen years ago, we launched the YouTube Partner Program (YPP), a first-of-its-kind open monetization program, where anyone who qualified could join and start making money," Mohan wrote. "And today, YPP continues to be one of the largest drivers of the creator economy in the world." YouTube CEO Susan Wojcicki recently said that the number of channels joining the YPP doubled in 2020 compared to 2019. Creators who are part of the Partner Program can make money off ads run on their videos, and also through YouTube's stable of what it calls "alternative monetization" features – Super Chat, Super Stickers, Super Thanks, and Channel Memberships.

H.E.R. Settles Copyright Lawsuit Over 2016 Song "Focus"

A lawsuit filed against H.E.R., as well as DJ Camper, Justin Love and Sony Music Entertainment, over the 2016 song "Focus" has reached a settlement, Billboard has learned. The complaint, which was filed in the U.S. District Court in Southern New York in June 2020, alleged that the song "Focus" intentionally infringed upon Andre Sims' original composition "Endless Minds" without receiving his consent or giving him compensation. Sims created the song in 2004, posted it on Instagram and YouTube in 2015, and registered it with the U.S. Copyright Office in January 2020. During an Instagram Live video, Camper said Sims' song "Endless Minds" did inspire the melody of "Focus," which he co-wrote with H.E.R. and Love and co-produced with H.E.R. Sims initially filed a $3 million lawsuit that accused the trio and the song's distributor Sony of copyright infringement and requested injunctive and monetary relief. Terms of the settlement were not disclosed.


Random Ramblings
---
Who is Exploration?

Exploration is proud to be the company of choice to administer much of the world's most important media. Utilizing competent staff and advanced technology, our clients are able to better control their data and collect their money.

We're writing a free book on how the music business works. Learn more here.

The catalog metadata template offers the minimum viable data needed to collect publishing royalties. Download the file here.

To see who is collecting your royalties, request a free copyright audit here!

Please feel free to reach out anytime if you have any questions or ideas!

Hope you have a great weekend!

hello@exploration.io
http://exploration.io
Facebook
Twitter
Linkedin
Google+
310-739-5482
171 Pier Ave., #251
Santa Monica, CA 90405