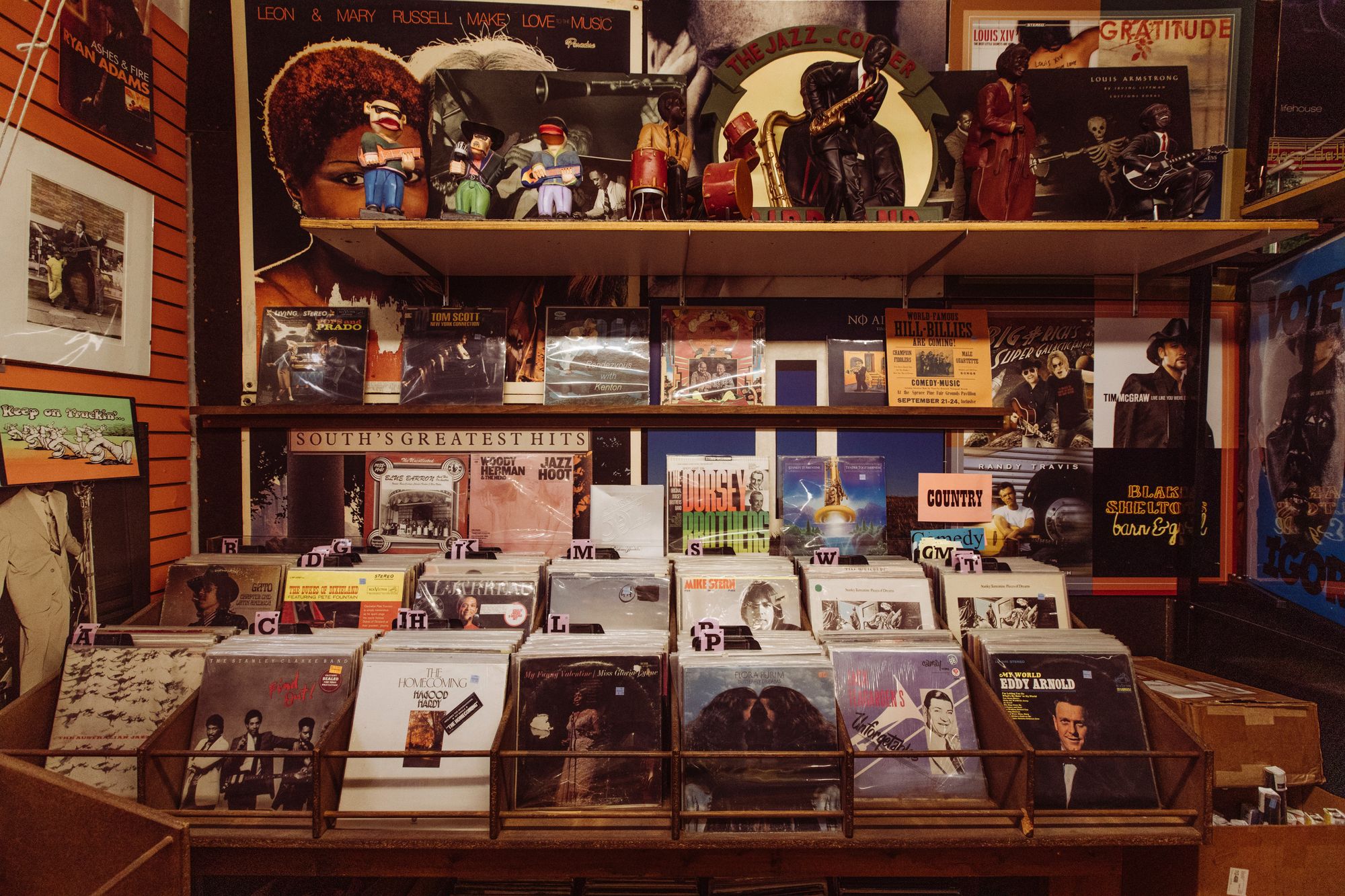 The "Phonorecords IV" settlement has now agreed upon a headline US mechanical streaming royalty rate of 15.35% of total revenue to songwriters and publishers from 2023-2027. The news was announced on Wednesday by the NMPA, the NSAI, and the Digital Media Association (DiMA).

Mini-subscriptions are seeing a rise in the East Asia region, according to a new report from Luminate, due to smartphone usage being predominant among music listeners, but only very little committing to a streaming subscription. Platforms such as Spotify are offering one-time mobile plans on a daily or weekly basis to address APAC consumers' music habits.

Italy's recorded music revenues were up by 18.3% in H1 2022, reaching €153 million, confirmed by Italian recorded music industry organization FIMI. The region also saw both the Top 10 best-selling singles and albums consisting entirely of local acts.

In this newsletter:

Now, the details...
Compiled by Heidi Seo
---
Exploration Weekly - September 2, 2022
Publishers, Streamers Reach Deal for Highest Streaming Royalty Rate Ever: Here's How It Works

Songwriter and publisher U.S. mechanical streaming royalty rates are going up — slowly — to a headline rate of 15.35% of total revenue from 2023-2027. That's the big news out of Wednesday's (Aug. 31) joint announcement on the "Phonorecords IV" settlement from the NMPA, the NSAI and the Digital Media Association (DiMA). Under the new settlement agreement, the headline rate will escalate from 15.1% of revenue in 2023 to 15.2% in 2024 and then a half a percentage point increase in each of the remaining three years, peaking at 15.35% in 2027. Meanwhile, for the stand-alone portable subscription offerings — like Spotify — the total content cost (TCC) component of the rate formula will be set at 26.2% of what's paid to labels for the entire term, or $1.10 per subscriber, whichever is lower. Previously, those numbers were 21% of revenue and 80 cents per subscriber.

Asia Music Streaming Thrives on Mobile, Mini-Subscriptions, Says Study

Smartphone usage is key to music listeners in parts of East Asia, but only a minority of users are committed subscribers to streaming services. That apparent contradiction may explain the rise of mini-subscriptions in the region. "Some 81% of music listeners in Malaysia use smartphones as their go-to music listening devices in a typical month, yet only 31% of music streamers in Malaysia pay for a streaming subscription," says a new report from consultancy firm Luminate. The firm's latest Music 360 Study examines music consumption habits and preferences in a selection of Asia-Pacific markets. Platforms such as Spotify are addressing APAC consumers' new music appetite by offering one-time mobile plans ("premium mini subscriptions") on a daily or weekly basis that grant temporary access and targeted premium features (no ads, song downloads for offline listening, high quality audio, etc.) from its full catalog of audio content.

Italy's Recorded Music Revenues Grew 18.3% in H1, With Top 10 Singles and Albums Dominated by Local Acts

Italy's recorded music revenues topped €153 million in H1 2022, marking YoY growth of 18.3%. These numbers were confirmed on Thursday by FIMI, the organization that represents the Italian recorded music industry. One of the biggest highlights of the first six months of the year in Italy's recorded music market was that both the Top 10 best-selling singles and albums were comprised entirely of local acts. Speaking to MBW, FIMI CEO Enzo Massa said the dominance of homegrown artists in the market, "is largely due to the strong investments from the labels into new talents". Elsewhere in FIMI's report, the organization reveals that revenues from subscription audio streams grew 13.7% to reach €76.8 million. Revenues from ad-supported audio streams, meanwhile, grew 33.1% in H1. Overall, music streaming (including ad-supported and subscription audio, plus digital video ads) generated €118 million in H1, up 20.8% YoY.

The MLC Expands Ambassador Programs to Increase Educational Outreach

The Mechanical Licensing Collective (The MLC) has launched a new Student Ambassador program to complement its existing Educator Ambassador program. These voluntary programs allow qualified participants to earn an official designation, "MLC Ambassador," by committing to share information about The MLC with their students or peers. The Student Ambassador program is open to all students currently enrolled in college or university classes. Student Ambassadors are required to demonstrate knowledge of what The MLC is. They will support their musical peers, help them sign up for MLC membership, and get their songs registered while gaining valuable hands-on music business experience.

YouTube is Giving Some Creators a New Way to Promote Their Channels

YouTube is testing a Promotions tab inside of YouTube Studio. The tab bypasses Google Ads and lets creators turn their videos into advertisements. "We're experimenting with a new Promotions tab within YouTube Studio that will make buying ads easier for creators," reads the post on Social Media Today. "We've heard that creators want more tools to help grow their channel and reach a wider audience, so we are testing a simpler end-to-end workflow in Studio instead of through Google Ads." YouTube said that it is currently testing Promotions among "a limited number of creators on desktop." If you're part of that group, you'll see the Promotions tab pop up in the Content section of YouTube Studio.

---
Random Ramblings

Who is Exploration?

Exploration is proud to be the company of choice to administer much of the world's most important media. We rely on advanced technology and a competent, full-time staff of 50+ people to help our clients and partners better control their data and collect their money.

We wrote a free book on how the music business works.

Download our catalog metadata template, which offers the minimum viable data needed to collect publishing royalties.

To see who is collecting your royalties, request a free copyright audit.