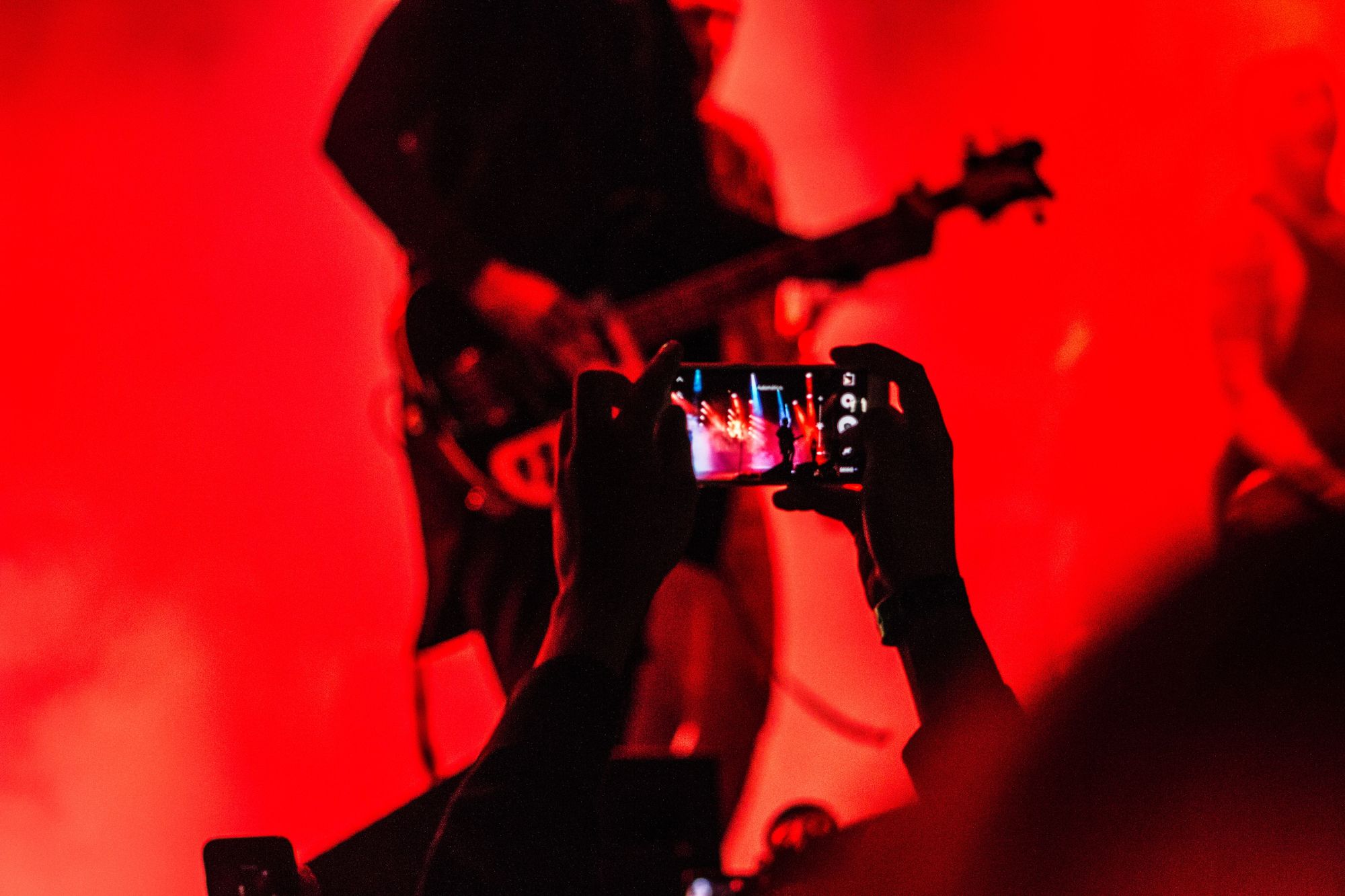 According to Goldman Sachs' annual "Music in the Air" report, total global music industry revenue will double to about $131 billion by 2030. The forecast also predicts that publishing revenues will rise to $11.6 billion by 2030, up one billion over last year's prediction.

The Radio Music License Committee (RMLC) recently filed a motion with a New York court seeking to use the Music Modernization Act in order to determine royalty rates that radio stations need to pay the PROs: ASCAP and BMI. They are requesting a combined hearing in front of one judge to set the rates.

YouTube Shorts now touts more than 1.5 billion monthly viewers, stated the company this week. TikTok, on the other hand, said it surpassed 1 billion monthly active users last September. Alphabet CEO Sundar Pichai announced in April that YouTube Shorts averaged more than 30 billion daily views.

In this newsletter:

Now, the details...
Compiled by Heidi Seo
---
Exploration Weekly - June 17, 2022
Global Music Biz Revenue to Double to $131 Billion in 2030, Says Bullish Goldman Sachs Report

Goldman Sachs predicts a booming decade for the music industry with total music revenue to double to about $131 billion by 2030. The company's annual "Music in the Air" forecast predicts that a combination of global streaming growth, emerging platforms like TikTok, the revival of the live music market and the ongoing strength of vinyl sales will drive the recorded music industry revenues to $52.3 billion by 2030, a $7.5 billion boost over last year's prediction. It also expects publishing revenues will rise to $11.6 billion in 2030, up one billion from last year's prediction for the year. This rise is based on "higher [projected] streaming, physical and performance revenues," the latter tied to a faster-than-expected recovery in the live sector following its near-total shutdown due to the pandemic. The report states, "As a result, recorded music and music publishing both grew at the fastest rate since our records began, up 18.5%/17% yoy, respectively, beating our prior expectations by 11%/12% respectively."

ASCAP and BMI Hit Out at US Radio Industry Plan to Force Combined Rate Court Hearing

Performance rights collecting societies ASCAP and BMI have hit out at the US Radio Music License Committee (RMLC) after it filed a motion with a court in New York seeking a single hearing to consider what royalty rates radio stations should pay the two rights organizations. ASCAP and BMI are regulated by consent decrees, which allow licensees to bring cases to a rate court hearing. Under the 2018 Music Modernization Act, each time there is a rate court hearing, one of a team of judges is randomly assigned to run the proceedings. However, the RMLC, which represents the US radio industry when it is negotiating music licenses, is seeking to use that change to the rules to force a combined hearing in front of one judge to discuss what rates stations should pay to both societies. Both PROs are insisting that was not the intention of the MMA reforms. It's feared that a combined hearing would pit ASCAP against BMI, ultimately pushing the overall rates paid into the music industry down.

YouTube Shorts, Taking Aim at TikTok, Hits 1.5 Billion Monthly Viewers

As YouTube's short-form video platform gains momentum against competitors like TikTok and Reels, more than 1.5 billion users view Shorts content every month, the company said Wednesday. Alphabet CEO Sundar Pichai last shared in April that YouTube had 2 billion logged-in users each month, while YouTube Shorts averaged more than 30 billion daily views. The Shorts monthly viewership figures come in contrast to TikTok, which said it surpassed 1 billion monthly active users last September. The YouTube figures account for logged-in users who have viewed at least one Shorts video on the platform in the span of a month.

SoundExchange Launching Global Publisher Services Admin & Licensing Division

Royalty collecting organization SoundExchange is launching an integrated global publisher services administration and licensing division, the company announced on June 14. Called SX Works Global Publisher Services (or SX Works, for short), the project will focus on launching solutions for the international music publisher and self-published songwriter communities. Phase one will focus on the United States and Canada. SX Works will use SoundExchange's ISRC and sound recording data along with CMRRA's musical works database, which has been tailored to support multi-territory and rights contexts, in order to ensure creators are compensated for their work. "This unprecedented integration of two industry-leading organizations' comprehensive data and expertise will make certain that music publishers and self-published creators are accurately compensated and ensure technology platforms engaging with music have access to authoritative music metadata," Paul Shaver, president of CMRRA and SX Works, said in a statement.

YouTube Launches Dedicated Hub for Songwriters and Producers Following Spotify "In Focus" Rollout

YouTube has officially launched a dedicated hub for songwriters and producers, billed as "The Home For Songwriters On YouTube", in order to provide resources in growing audiences "through the power of a YouTube channel". Additionally, execs described channels on the platform as "your very own visual discography" and touted their perceived potential to "replace a traditional one-sheet." The hub highlights the processes (and benefits) associated with starting, organizing, and monetizing YouTube channels. It also links to a series of "Credits" playlists on YouTube Music itself. The playlists feature "the most-played hits and essential tracks from today's biggest songwriters and producers," their description indicates. A different resource from YouTube notably targets "music publishers, societies, & PROs," attempting to inform the entities (like songwriters and producers) of the purported perks that come with establishing a channel.

---
Random Ramblings

Who is Exploration?

Exploration is proud to be the company of choice to administer much of the world's most important media. We rely on advanced technology and a competent, full-time staff of 50+ people to help our clients and partners better control their data and collect their money.

We wrote a free book on how the music business works.

Download our catalog metadata template, which offers the minimum viable data needed to collect publishing royalties.

To see who is collecting your royalties, request a free copyright audit.