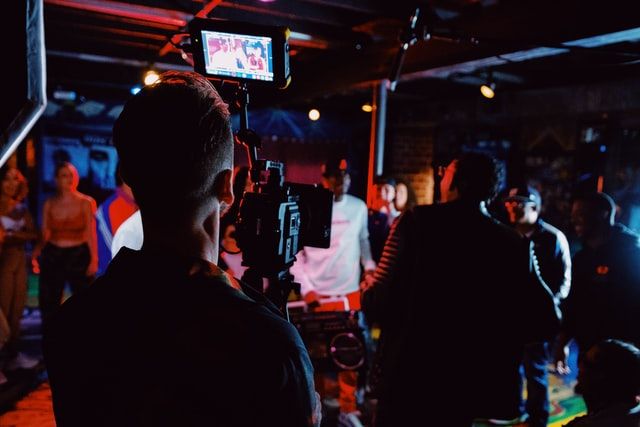 Last week, the so-called "Brennan Bill", which contained proposals for "Equitable Remuneration" and a "Right of Revocation", was rejected by the British government. The legislation was expected to benefit artists and featured performers, but record labels voiced strongly against it.

In 2021 and 2022, global advertising is set to grow faster than previously expected, says media investment firm GroupM. In 2025, global media revenue will additionally exceed the $1 trillion mark after hitting $999.9 billion in 2024, according to the latest estimates.

In a new report by Midia, global indie label revenue is confirmed to total 43.1% market share when considered on a "label ownership basis" (i.e. who holds the copyright, not who distributes it). Mida adds that the majors' previous market share of 66.1% contains revenue of indie labels which use the digital distribution platforms that are owned by the majors.

In this newsletter:

Now, the details...
Compiled by Heidi Seo
---
Exploration Weekly - December 10, 2021
Bill That Would Have Hit Record Company Profits in the UK Rejected by British Government

On December 3, British government MPs rejected progressing a set of legislation, or the "Brennan bill", which contained a number of proposals that would, in essence, have monetarily benefitted artists and featured performers to the detriment of record labels with whom these artists had signed contracts. Proposed by Labour politician Kevin Brennan MP, the headline suggestion of the "Brennan bill" was the introduction of "Equitable Remuneration" into UK law. The adoption of this ER legislation would have seen a proportion of an artist / musician's streaming revenues bypass their label agreements (including unrecouped balances) and be paid to the performer direct. The bill also called for a "Right of Revocation" that would have meant songwriters and artists would be able to apply to reclaim their copyrights from their publisher or record labels after a 20 year period – even if the artist/writer in question had previously inked a deal that signed away those rights in perpetuity.

Global Ad Growth Forecast for 2021, 2022 Boosted, But TV Recovery to Take Until 2023: GroupM

Global advertising in 2021 and 2022 will end up growing faster than previously expected as the rebound from the coronavirus pandemic continues, according to media investment giant GroupM's latest forecast. But TV ad spending looks set to take until 2023, when the firm's estimate calls for it to hit $168.6 billion, to reach and exceed the same levels as in the pre-COVID year 2019 ($167.8 billion), it predicted. After falling 3.1 percent, excluding U.S. political ads, to $623.0 billion in 2020, the firm now calls for global advertising to jump 22.5 percent this year to $763.2 billion, up from its June projection of a 19.2 percent gain. The better-than-expected gains will continue in 2022, with ad spending poised to grow 9.7 percent to $836.9 billion instead of the previously predicted 8.8 percent, GroupM said. In 2025, global media revenue will exceed the $1 trillion mark after hitting $999.9 billion in 2024, according to the latest estimates.

Midia Says Indie Market Shares May Be Higher Than Thought

According to a new report by Midia finding a new perspective on the revenue contribution of independents, the global independent label revenue is 9% higher than previously thought when considered on a "label ownership basis" – i.e. who holds the copyright, not who distributes it. Midia says that the majors' previously-calculated market share of 66.1% is inflated by the revenue of independent labels which use the digital distribution platforms that are owned by majors (and is thus then reported in majors' accounts). On this "ownership" basis, Midia has pegged the independent (and artist direct) market share at 43.1%. That equates to an additional $2.1 billion that, under this basis, is on the indie side of the table.

60% of Disputed Claims at YouTube in First Half of 2021 Dismissed

Sixty percent of copyright claims disputed by content creators were dismissed in their favor. According to YouTube's first ever Copyright Transparency Report, which comprises data from January through July 2021, there were a total of 722,649,569 copyright claims made through its Content ID system during that time period. Ninety-nine-point-five percent of those claims (718,951,550) went undisputed. In the remaining 0.05% (3,698,019) of cases, video uploaders disputed the claims, presumably arguing that their videos either didn't contain copyrighted content, or that they did use copyrighted content, but in a way that's covered under fair use. Out of those 3,698,019 disputes, 2,219,794 (60%) were decided in favor of video uploaders, meaning the claims were released, creators' content was left uploaded as is, and no copyright strikes were left on their channels.

SoundCloud "at the doorsteps of break-even", Expects Net Profit in 2023

In a new interview with the Wall Street Journal, SoundCloud CFO/COO Drew Wilson suggested forthcoming changes, including changes to pricing in early 2022, with the ability for artists to not only upload – but also distribute – some of their music for free. It also intends to solidify its relationships with artists and find more new talent on its platform, addressing a competitive advantage that SoundCloud has always had but perhaps never fully capitalised on: artists which later go on to become huge stars often upload their music first to SoundCloud. Notably, Wilson says that the company is "at the doorsteps of break-even" and anticipates net profit by 2023.

Spotify for Artists Platform Made Available in 16 Additional Languages

Shortly after Spotify expanded its services into Venezuela, Iran and four other countries, the Spotify for Artists platform has now been made available in 16 additional languages. The Spotify For Artists app launched in 2017 and allows artists and their managers to add a canvas, update bios, artist picks and playlists and enables them to track the performance of new releases. The update now enables Brazilian Portuguese, Canadian French, Czech, Dutch, European French, European Spanish, Finnish, German, Hungarian, Indonesian, Italian, Malay, Polish, Spanish for Latin America, Swedish, and Turkish. Spotify also says it plans to make more languages available in the future.

---
Random Ramblings

Who is Exploration?

Exploration is proud to be the company of choice to administer much of the world's most important media. We rely on advanced technology and a competent, full-time staff of 50+ people to help our clients and partners better control their data and collect their money.

We wrote a free book on how the music business works.

Download our catalog metadata template, which offers the minimum viable data needed to collect publishing royalties.

To see who is collecting your royalties, request a free copyright audit.