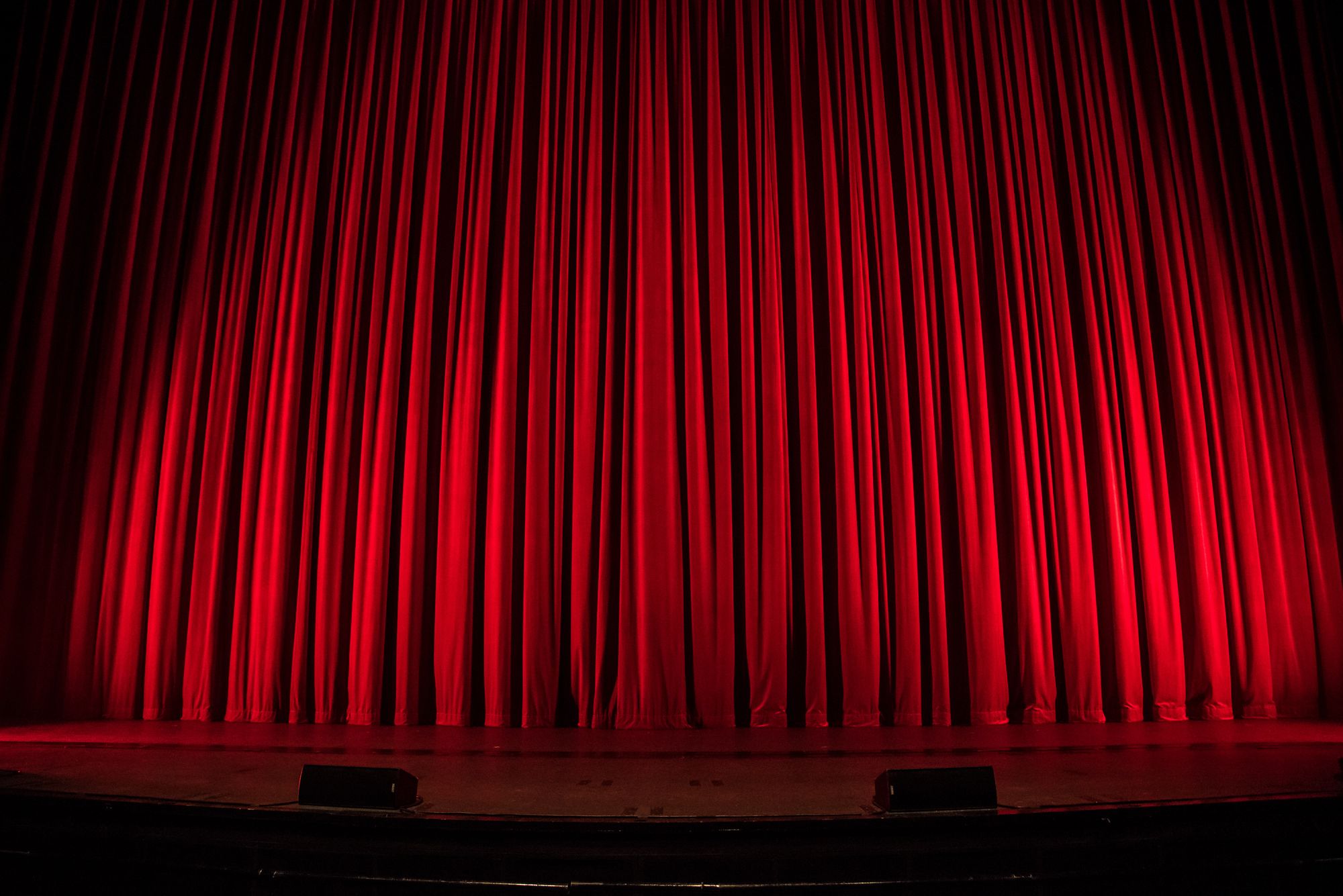 The Copyright Royalty Board recently announced a royalty increase on December 1 for record labels and performing artists in regards to a select type of streaming platforms. In 2022, subscription-based "non-interactive" streams will see a per-stream royalty rate increase from 0.26 to 0.28 cents, while non-subscription will see an increase from 0.21 to 0.22 cents. These royalties will be paid out by webcasters such as Pandora and iHeartRadio.

Politicians in the UK are scheduled to debate a proposed law today on December 3 over higher artist royalties from music streaming platforms as well as reversion rights after a period of 20 years. The Copyright (Rights and Remuneration of Musicians) Bill, introduced by MP Kevin Brennan, contains four key clauses that could change royalty payout structures and contractual terms between music creators and labels and publishers.

And lastly, TikTok unveiled "Creator Next," an opt-in monetization portal for creators who meet certain eligibility requirements - such as being 18 or older, having at least 1,000 video views and three posts in the last 30 days. Creators can also gain access to tools and features, like Tips and Video Gifts.

In this newsletter:

Now, the details...
Compiled by Heidi Seo
---
Exploration Weekly - December 3, 2021
Labels and Artists are Getting a Royalty Hike for Some Streams in 2022

The Copyright Royalty Board (CRB) delivered record labels and performing artists a modest cost of living increase on Wednesday (Dec. 1) for a select type of streaming platforms. In 2022, the per-stream royalty rate paid by webcasters such as Pandora and iHeartRadio for "non-interactive" streams will increase from 0.26 to 0.28 cents for subscription streams and from 0.21 to 0.22 cents for non-subscription performances. Non-commercial webcasters will pay 0.22 cents per stream. The latest CRB rate decision, known as Web V, establishes royalties that some streaming services must pay to record labels and recording artists under Section 114, for non-interactive performances, and Section 112, the "ephemeral" copies of sound recordings a platform needs to make those performances. Streaming services pay Section 112 and 114 royalties to SoundExchange, which evenly splits a royalty between rights owner and the performing artist, with small carve outs for session musicians and SoundExchange's administration fee.

The UK's Streaming Bill is Splitting the Music Biz Over Higher Artist Royalties and Reversion Rights

Politicians in Parliament's House of Commons are scheduled to debate a proposed law on Friday (Dec. 3) that would require record companies to pay musicians and songwriters a bigger slice of revenue from music streaming platforms, as well as give British artists the chance to reclaim their exclusive recording rights after 20 years. The Copyright (Rights and Remuneration of Musicians) Bill contains four key clauses that could change how royalties are paid out for music streams and radically alter contractual terms between music creators and labels and publishers. The proposed law's most divisive measure would bring streaming in line with TV and radio broadcasts in the U.K. by obligating record companies to pay performers 'equitable remuneration' on music that is streamed, on top of the agreed contractual royalties. Label bosses are also concerned about the bill's proposal of a revocation right that would grant artists the right to revoke "in whole or in part" the transfer or license of their rights after a period of 20 years.

TikTok Unveils "Creator Next," An Opt-In Portal Where All Monetization Features Will Now Reside

TikTok has unveiled a new monetization portal dubbed Creator Next, which is where eligible creators will now be able to unlock all of the platform's money-making features. To be eligible for Creator Next, creators must be 18 or older, have at least 1,000 video views and three posts in the last 30 days, and have an account that's in good standing with TikTok's Community Guidelines. The program is currently only available to creators in the U.S., U.K., Germany, France, Italy, and Spain — though access is arriving in Canada and Australia in coming months. Creator Next is roughly akin to YouTube's Partner Program, though instead of an ad split, creators can gain access to other tools, including payments from the long-existing TikTok Creator Fund.

NetEase Music Service Lists on Hong Kong Stock Exchange

Chinese tech giant NetEase's subsidiary Cloud Village – which operates music streaming service NetEase Cloud Music – officially listed on the Hong Kong Stock Exchange on December 2. Cloud Village raised HK $3.28 billion (approx. US $421m at current exchange rates) in its IPO, with its share price set at HK $205 (approx. US $26.3), which was the midpoint of the indicative offer price range set in the company's pre-IPO prospectus. Three "cornerstone investors" backed its listing, including current parent company NetEase, Orbis Investment Management Limited, and Sony Music Entertainment. The latter company agreed to buy shares in Cloud Village worth USD $100 million, as per an agreement signed by Cloud Village and Sony Music on November 22. Cloud Village says that it plans to use the net proceeds from its IPO, including the $350 million from these three cornerstone investments, for "cultivating its community, innovating and improving technological capabilities, selected mergers, acquisitions and strategic investments, and general corporate purposes".

Dolby Study Highlights Music Rediscovery by Gen-Z Americans

Audio tech firm Dolby has been asking 2,000 American adults about their music habits. The results back up the widely-held view that social media apps like TikTok are helping young people rediscover catalogue tracks from decades ago. Almost half of respondents said they have recently discovered a song released more than a decade ago, although that rose to 70% for people classed as Gen Z. Some encouraging responses, too: more than two thirds of respondents said they spend more time listening to music than before the start of 2020 (i.e. before Covid-19 and its lockdowns) while 55% said they are spending more money on music each month, including streaming subscriptions. Additionally, nearly 90% of respondents agreed that enhanced audio quality was a "must-have" feature for a subscription, but more interestingly 82% of that group said they had specifically upgraded, switched services or decided to subscribe to a streaming service on audio quality grounds.

Spotify Tests TikTok-Style Vertically-Scrolling Videos Feed

Spotify is testing a new TikTok-style feed of videos that users of its mobile app can scroll vertically through. It was spotted by tech veteran Chris Messina, whose tweet about spotting the new 'Discover' button and feed in his Spotify app was quickly picked up by TechCrunch. The feature seems to be based on the looping 'Canvas' videos that artists can already upload to Spotify, although the streaming service has declined to comment. Discover could be an interesting new spin on music discovery within Spotify, if and when it rolls out fully.

Josh Groban's "You Raise Me Up" Didn't Violate Copyrights, Court Says

A federal appeals court ruled Monday that Josh Groban's 2003 hit "You Raise Me Up" didn't infringe the copyright to a 1977 song, ruling that both songs were actually derived from the century-old folk song "Danny Boy." Ending a three-year legal battle over Groban's first big hit, the U.S. Court of Appeals for the Ninth Circuit upheld a lower judge's decision last year: That any similarities between the two songs originated in the famous folk ballad, for which any copyright has long since expired. The 2018 lawsuit claimed that "You Raise Me Up" was "97% similar" to the earlier song entitled "Söknuður". However, a federal trial judge dismissed the case, stating that the similarities derived from a prior song called "Danny Boy," the 1913 English ballad set to the melody of the even-older Irish folk song "Londonderry Air."

---
Random Ramblings

Who is Exploration?

Exploration is proud to be the company of choice to administer much of the world's most important media. We rely on advanced technology and a competent, full-time staff of 50+ people to help our clients and partners better control their data and collect their money.

We wrote a free book on how the music business works.

Download our catalog metadata template, which offers the minimum viable data needed to collect publishing royalties.

To see who is collecting your royalties, request a free copyright audit.