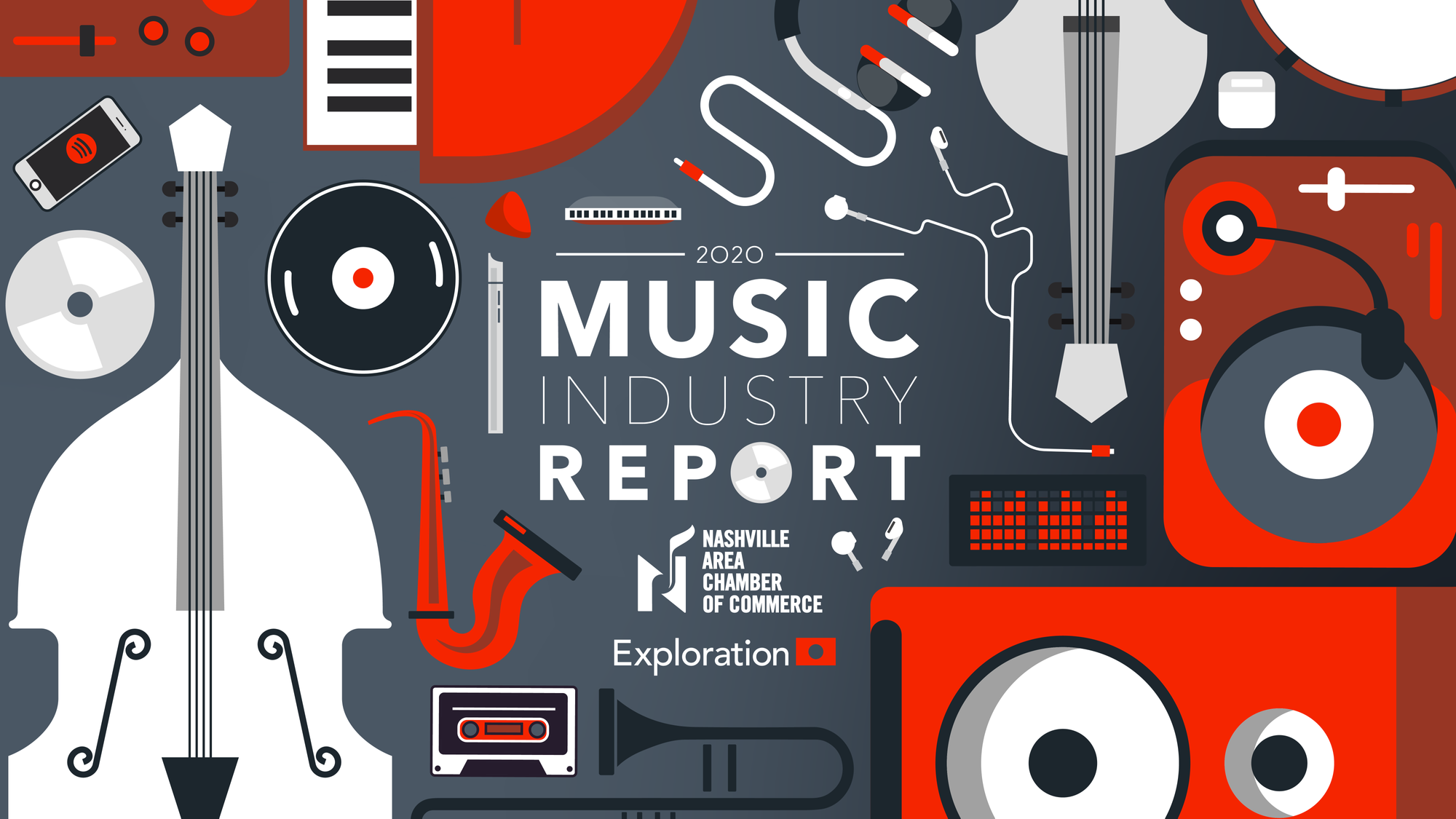 "It may be that when we no longer know what to do we have come to our real work, and that when we no longer know which way to go we have come to our real journey. The mind that is not baffled is not employed. The impeded stream is the one that sings."

Wendell Berry

---
For the past eight months, Exploration Group and the Nashville Chamber of Commerce have been working on The Music Industry Report – 2020. We chose to undertake this project in spite of—and in many ways, because of—the heavy economic impact of COVID-19 on our industry.

The Music Industry Report – 2020 brings together some of the world's foremost experts to weigh in on what they are experiencing and how they are finding ways to move forward. It is a data-driven narrative of triumph, loss, challenge, growth, and inspirational effort.

We plan to dive in over the next several weeks and provide you with some of the most compelling market research from this year's Music Industry Report – 2020. But first, we want to share our deepest gratitude on this Thanksgiving 2020 for all those who helped make The Music Industry Report – 2020 possible. Thank you to the interview candidates, focus group participants, survey respondents, advocacy groups, businesses, organizations, and researchers who make The Music Industry Report – 2020 an accurate representation of the global music industry. Thank you to the music creators who power this business, and to the professionals who represent their work with integrity and respect.

Sign up to receive The Music Industry Report – 2020 on December 10th




---
Acknowledgements
Mark Abramowitz – Senior Creative Director, Kobalt Music; Co-Founder, The Other Nashville Society

Kris Ahrend – CEO, The Mechanical Licensing Collective (MLC)

Chris Allen – U.S. Publishing and A&R, ONErpm

Tatum Allsep – Founder and CEO, Music Health Alliance

Erin O. Anderson – Founder & CEO, Olivia Management

Dapo Ayo-Adeusi – Head of Music Operations, Chocolate City / Warner Music; Managing Partner, Kwota Note Entertainment

David Baile – CEO, International Society for the Performing Arts

Jesse Blinn – Business Development, Futureshirts

Caroline Bowman – Co-Founder & Co-Owner, Cold Lunch Recordings

Collin Brannon – Co-Founder, Space Cadet Media and Management

Richard Burgess – President and CEO, American Association of Independent Music

Michelle Cable – Founder and Owner, Panache Booking and Panache Management

Julia Cannon – Indie Folk Singer-Songwriter and Music Producer

Victor Chatman – Founder, Jazz on the Cumberland; President & CEO, Victor Chatman Productions & Studios

Chris Cobb – Owner, Exit/In; Co-Founder and President, Music Venue Alliance of Nashville (MVAN)

Josh Collum – Co-Founder & Partner, Sorted Noise; Co-Founder, The Other Nashville Society (TONS)

Dave Cool – Business Development, Bandzoogle

Amelia Cueva – Owner, A&I Music Entertainment

Joe D'Ambrosio – Owner, Joe D'Ambrosio Management

Wes Davenport – Culture Marketing, Universal Music Group; Founder, No Country for New Nashville

D'Llisha Davis – Creator and Editor, 2L's on a Cloud

David Davis – Pop, Soul Artist

Luc DiGiuseppe – Studio Musician/Session Guitarist

John Dotson – Music Row Neighborhood Association; Broker, PARKS Realty

Nick Drake/Chuck iNDigo – Hip Hop/Neo Soul Artist; Founder, Third Eye LLC

Kathryn Edwards – Founder and Co-Owner, DRKMTTR

Lee Evans – "The Write Hook" aka MUG$ Amillion

Thalia "Muziqueen" Ewing –Founder, Nashville is Not Just Country Music

Katie Fagan – Head of A&R, Prescription Songs; Co-Founder, The Other Nashville Society

Emily Falvey – Songwriter, Smack Songs

JJ Farrell – Marketing & Partnerships, Music Business Association

Miles Feinberg – President, Music Rights Group

Randy Fox – Co-Founder and DJ, WXNA

Randy Goodman – Chairman & CEO, Sony Music Nashville

Gabriella Green – Actor, Musician, Assistant Producer, Johnny Mercer Foundation Songwriters Project

Joshua "Sweetbaby" Halper – Guitarist and Songwriter; DJ, Hot Fudge Tuesday, WXNA

Kay Hanley – Co-Executive Director of Songwriters of North America

Todd Hedrick – Owner, Vinyl Tap

Bill Herbert – Director, Metro Nashville Department of Codes and Building Safety

Bart Herbison – Executive Director, Nashville Songwriters Association International

Jed Hilly – Executive Director, Americana Music Association

Eric Holt, J.D. – Assistant Professor, Belmont University; Co-Founder, The Lovenoise Group/Syzygy Management

Doug Howard – Dean, Curb College, Belmont University

Lisa Hresko – Senior Director of Member Services and International Relations, American Association of Independent Music

Cherie Hu – Founder & Owner, Water & Music LLC

Laura Hutfless – Co-Founder, FlyteVu

Laurie Jakobsen – Founder & CEO, Jaybird Communications

Mike Jay – Host, Everything BUT the Show Podcast

JesseLee Jones – Musician, Brazilbilly; Owner, Roberts Western World

Joel T. Jordan – Founder & President, Synchtank

Eric Kilby – Host, Everything BUT the Show Podcast

Chris Knight – Artist Management, Roc Nation

Gary Kraen – VP Programming & Operations, Lightning 100; Producer, Live on the Green Music Festival

Emily Lamb – Assistant Director, Metro Nashville Department of Codes and Building Safety

Roger LeBlanc – Founder and Talent Buyer, Madison Entertainment

Joni Lemons – Artist, Lemondrop

Tyson Leslie – Rock Artist

Ken Levitan – Founder and Co-President, Vector MGMT

Michelle Lewis – Co-Executive Director, Songwriters of North America

Natalie Logan – Head of Public Relations, FlyteVu

Dionne Lucas – Director of Retail Marketing and Sales, National Museum of African American Music

Nick Maiale – Director of Events, Marketing & Partnerships, Music Business Association

Joe Major – Entertainment Facilitator and Radio Personality

Jodi Marr – Songwriter

Jacquelyn Marushka – Founder & CEO Marushka Media

Trevor Mathiesen – Senior Director of Publishing & A&R, CURB|Word Entertainment

Lizzy McAvoy – Songwriter and Producer

Heather McBee – VP, Operations, Nashville Entrepreneur Center

Daisha McBride – Musician, "The Rap Girl"

John McBroom – CEO, Across the Way Productions, FloydFest

Henry McCall – Co-Founder, Space Cadet Media and Management

SJ Mcdonald – Country Musician

Erica Meeks – Director of PR, Events & Sponsorships, Music Canada

Ben Mench-Thurlow – Talent Agent, APA Agency

Gina Waters Miller – Senior Vice President and General Manger, Entertainment One

Miranda Mulholland – Musician and Label Owner, Roaring Girl Records

Scott Mulvahill – Singer/Songwriter and Upright Bassist

Vickie Nauman – CrossBorderWorks Consulting & Advising

Todd Olhauser – Owner, Mercy Lounge & Cannery Ballroom

Corinne Oplinger – Co-Founder, Stage Presence

Sylvia Parol – Sales Lead, Stage Presence (at time of focus group participation)

Shelly Peiken – Author, Songwriter

Gowa Peshewa – Production Management

Kadeem Phillips – Executive Director, Creatives' Day; Founder & CEO, Power Entertainment

Livia Piomelli – Director of A&R, Publishing; Big Noise Music Group

Dave Pomeroy – President, Nashville Musicians Association, AFM Local 257

Jeanette Porcello – A&R, Atlantic Records, Manager

Max Pote – Producer, "Protohype;" Founder, Underdog Records

Elizabeth Racheva – Chief Advancement Officer, Washington Performance Arts

Erin Rae – Indie Folk Singer-Songwriter

Tyler Reina – Punk Alternative Artist

Alayna Renae – Jazz Musician; Founder, Nashville Musicians for Change

Jason Rezvan – Vice President, Advertising, Spirit Music Group

Nicky Rheaume – Artist Management, Good Harbor Music

Jake Wesley Rogers – Pop Artist

Portia Sabin – President, Music Business Association

Sam Saideman – Co-Founder/CEO of Innovo Management, LLC.

Jen Schott – Songwriter

Olivia Scibelli – Co-Owner, DRKMTTR

David Shirley – Production and State Manager, Audio Engineer

Alejandro Sierra – Pop Artist

Stuart Singleton – Co-Founder, Cake Records

Mischa Steiner – Founder, Stage Presence

Dez Stephens – Founder & CEO, Radiant Coaches Academy

Ellisa Sun – Musician, Representative with Nashville Musicians for Change

Chris Sunday – Artist Management, Bellman Music MGMT

Maddy Sundquist – Manager, MADKAT MGMT

Daniel Susla – Head of Music Publisher Relations, Content Partnerships, Soundcloud

Sharon Tapper – Owner/Founder, Pivot Music Group

Jessica Vaughn – Senior Director, Sync & Creative, Heavy Hitters Music Group

Lea Walker – Senior Marketing Coordinator, Innovo Management, LLC.

Bethany Warner – Musician, Deza

Dwight Wiles – President, Wiles + Taylor & Co. P.C.

Sally Williams – President of Nashville Music and Business Strategy, Live Nation

Nan Wilson – Manager, Oracle

Stephen Wilson Jr. – Singer/Songwriter

Catharine Wood – Owner, Producer & Engineer, Planetwood Studios, LLC

Special thank you to Rachel Moore-Beard with Lead.Think.Do. for providing training to our market researchers on how to conduct focus groups.

Study Partners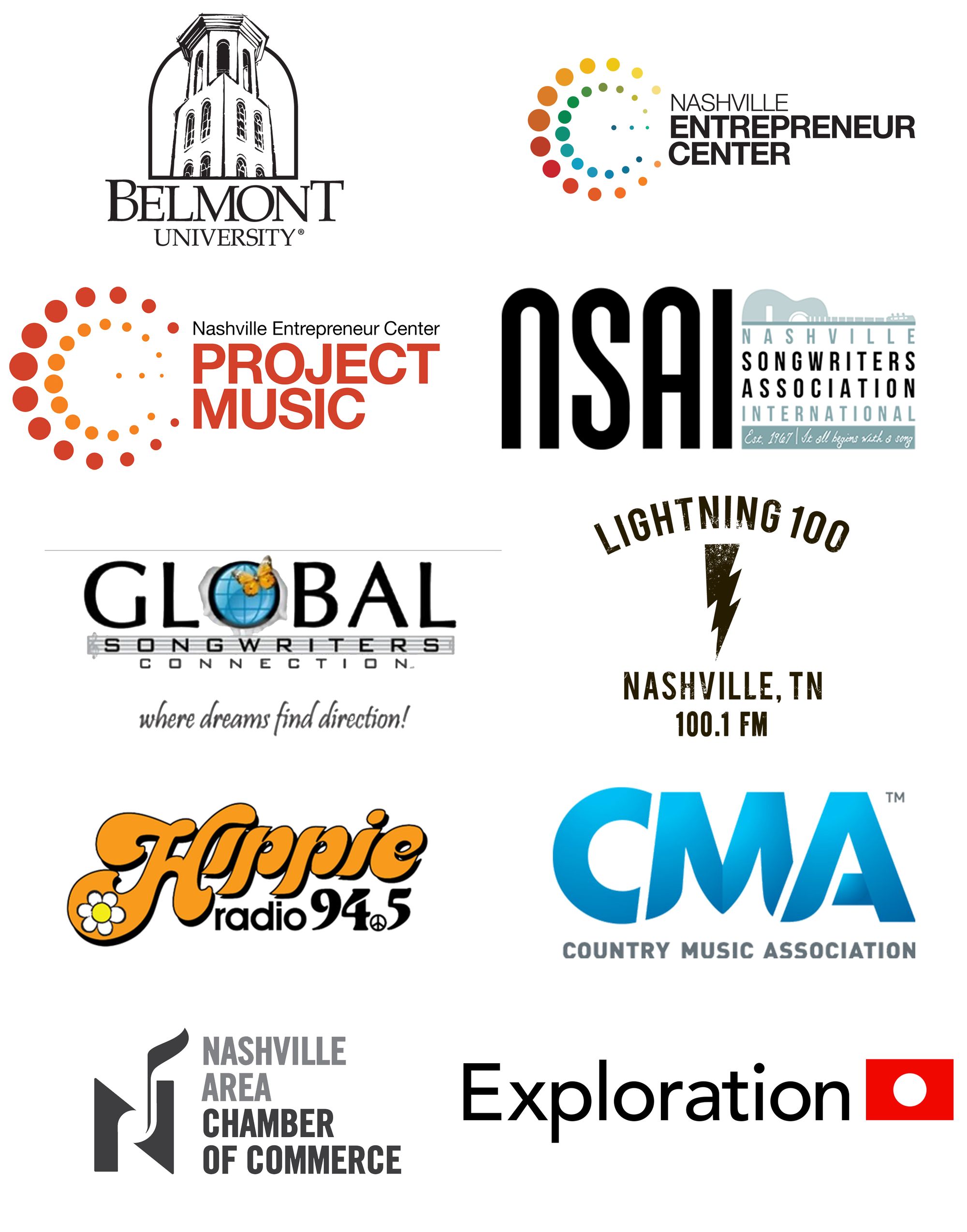 Please join us on December 1st, from 2:30-3:30 PM PST, for an enlightening conversation with executives from The Mechanical Licensing Collective (The MLC). Kris Ahrend (CEO) and Serona Elton (Head of Educational Partnerships) will prepare us to collect digital mechanical royalties as The Mechanical Licensing Collective blanket license takes effect on January 1, 2021. Expect the inclusion of relevant findings from The Music Industry Report – 2020.
---
Who is Exploration?

Exploration is proud to be the company of choice to administer much of the world's most important media. Utilizing competent staff and advanced technology, our clients are able to better control their data and collect their money.

We're writing a free book on how the music business works. Learn more here.

The catalog metadata template offers the minimum viable data needed to collect publishing royalties. Download the .csv file here.

To see who is collecting your royalties, request a free copyright audit here!

Please feel free to reach out anytime if you have any questions or ideas!

Hope you have a great weekend!

hello@exploration.io
http://exploration.io
Facebook
Twitter
Linkedin
Google+
310-739-5482
171 Pier Ave., #251
Santa Monica, CA 90405