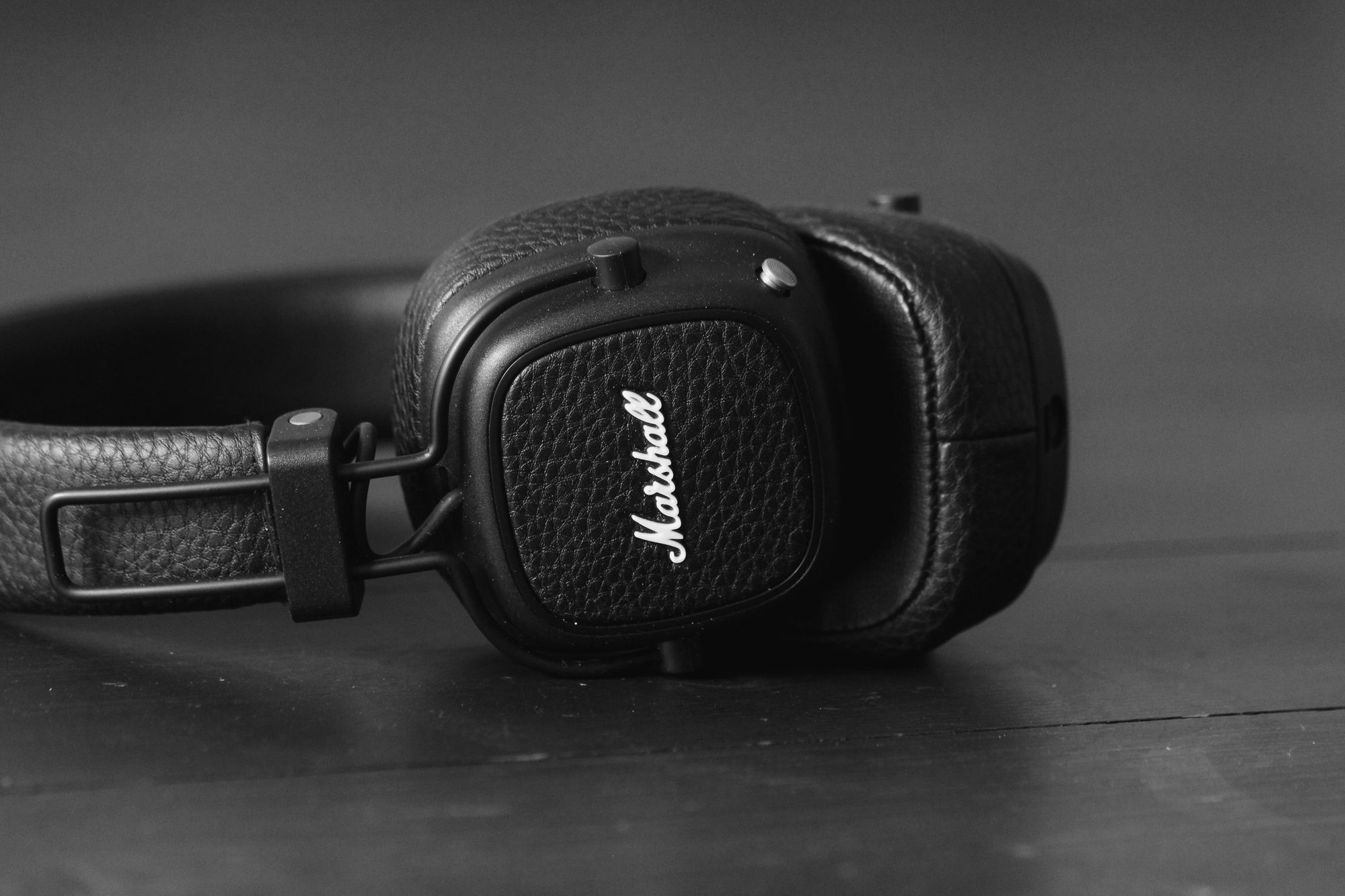 YouTube launched Creator Music on Tuesday, which will give YouTubers licensing access to popular music for use in their videos. Music rights holders can allow their copyrights to be used on the digital storefront by charging up-front for a license or by entering into a revenue-share model with the creator.

According to US labels body, the RIAA, the retail value of US recorded music grew by 9.1% to $7.69 billion in the first half of this year. Paid subscriptions to streaming services made up 58.6% of that figure, which saw a steady decrease in growth over the last few years.

On Thursday Sept 22, Senators Marsha Blackburn (R-TN) and Alex Padilla (D-CA) introduced a companion bill to the American Music Fairness Act (AMFA), which was a House legislation from 15 months ago requiring AM/FM stations to pay performance royalties to music creators and rights holders for radio airplay in the US.

In this newsletter:

Now, the details...
Compiled by Heidi Seo
---
Exploration Weekly - September 23, 2022
YouTube Wants to Make Music Licensing Easier for Video Creators

YouTube announced Creator Music on Tuesday Sept. 20, a new digital storefront that allows creators to easily license popular music for use in their videos, generating revenue for them as well as music rights holders. The company already has deals in place with more than 50 labels, publishers, and distributors to make "several hundred thousand tracks" available to license through Creator Music at the click of a button, according to Christophe Muller, vp of music licensing at YouTube. Music rights holders can choose to make their catalog accessible to YouTubers in two different ways: One option is to charge up-front for a license, in which case the video's creator is entitled to all the back-end revenue (minus YouTube's share of 45%). The alternative is to enter into a revenue-share model, where there is no initial cost for the license but the creator splits the 55% portion, taking home 27.5% (minus a small performance rights fee), while the remaining 27.5% is divided between other music rights holders.

RIAA Mid-Year Figures Reveal 9.1% Growth for US Recorded Music

US labels body the RIAA published its mid-year figures for 2022, revealing that the retail value of recorded music in the US grew by 9.1% to $7.69bn in the first half of this year. Paid subscriptions to streaming services saw a 9.4% growth, which made up 58.6% of the retail value total. Factor in limited-tier subscriptions, ad-supported on-demand streaming and other forms, and streaming now accounts for 84.2% of the overall market. On the other hand, looking back at recent RIAA mid-year reports, the growth of paid subscriptions has fallen steadily: 29.8% in 2019; then 13.7% in 2020 as COVID-19 hit.

Senators Introduce the American Music Fairness Act After House Majority Backs the Opposing Local Radio Freedom Act

About 15 months after the American Music Fairness Act (AMFA) debuted in the House, Senators Marsha Blackburn (R-TN) and Alex Padilla (D-CA) introduced a companion bill to the House legislation that would require AM/FM stations to pay performance royalties to music creators and copyright holders for radio airplay in the U.S. Since traditional radio's heyday as a promotional tool, AM/FM stations have paid only for the use of underlying compositions – not recordings themselves. The National Association of Broadcasters (NAB) introduced the Local Radio Freedom Act (LRFA) in late August to lobby against imposing "any new performance fee, tax, royalty, or other charge" on local stations. The AMFA legislation, according to music creator coalition musicFIRST, will require AM/FM stations with annual revenue of more than $1.5 million, besides "stations owned by parent companies whose annual revenue tops $10 million," to pay for the use of recordings.

No More Dueling Music Charts: Luminate and Mediabase Will Join Forces to Power Billboard's Radio Airplay Rankings

For years, the radio world has looked to two different sets of radio charts — the Billboard rankings, which are currently powered by BDS, owned by Luminate, and separate charts from the airplay monitoring service Mediabase. But that dueling-charts era is coming to an end. Luminate announced on Sept 22 that, beginning in Dec 2022, use of BDS will cease and Luminate will begin partnering with Mediabase, which it says is "known widely as the music industry standard across labels, publishers and management companies," for the charts published in Billboard. Luminate also announced that it has plans to launch a new, "highly modernized" client and user platform in 2023 that will put all of its data offerings in one place, with Mediabase as "the first of many" partners that will contribute data.

Spotify Launches Audiobooks Business with a la Carte Pricing, No Discounts for Subscribers

After spending the past few years teasing its literary ambitions and acquiring the audiobook platform Findaway for $119 million, Spotify has formally launched its audiobooks business with an à la carte model that will allow users to purchase and download individual audiobooks. At launch, Spotify's audiobooks catalog includes 300,000 titles from major and independent publishers for users in the U.S. Audiobooks can be discovered via the search function on the Spotify app, and buyers will be redirected to a separate web page to make their purchase. Once completed, users can return to the Spotify app to listen to the book, online and offline. The platform is not offering audiobook discounts for Premium subscribers — at least at launch.

YouTube Will Share Ad Revenue with Shorts Creators

YouTube just made a major change to its Partner Program that will allow the company to share ad revenue with YouTube Shorts video creators on the platform. The changes will go into effect "early next year". "This is the first time real revenue sharing is being offered for short-form video on any platform at scale," YouTube Chief Product Officer Neal Mahon said during an event announcing the news. Creators with at least 1,000 subscribers who get 10 million views on Shorts in a 90-day period can apply to join the Partner Program. Like TikTok, ads on Shorts appear between videos in the feed. Revenue from the ads will be pooled and split among creators, Mohan said. Creators will get a 45 percent cut of the ads, regardless of whether they use music. Up until now, YouTube had a dedicated $100 million creator fund for Shorts.

Tencent Music Entertainment Goes Public in Hong Kong

Tencent Music Entertainment Group successfully launched its secondary listing on the Main Board of The Hong Kong Stock Exchange on Tuesday Sept 20. The news comes nearly four years after the firm started trading on the New York Stock Exchange (on December 12, 2018). TME is not the only player in the music streaming market to trade on the Hong Kong Stock Exchange. Rival NetEase's subsidiary Cloud Village – which operates music streaming service NetEase Cloud Music – listed on the Hong Kong Stock Exchange in December 2021. TME reported last month that it ended Q2 2022 with 82.7 million paying music users.

---
Random Ramblings

Who is Exploration?

Exploration is proud to be the company of choice to administer much of the world's most important media. We rely on advanced technology and a competent, full-time staff of 50+ people to help our clients and partners better control their data and collect their money.

We wrote a free book on how the music business works.

Download our catalog metadata template, which offers the minimum viable data needed to collect publishing royalties.

To see who is collecting your royalties, request a free copyright audit.