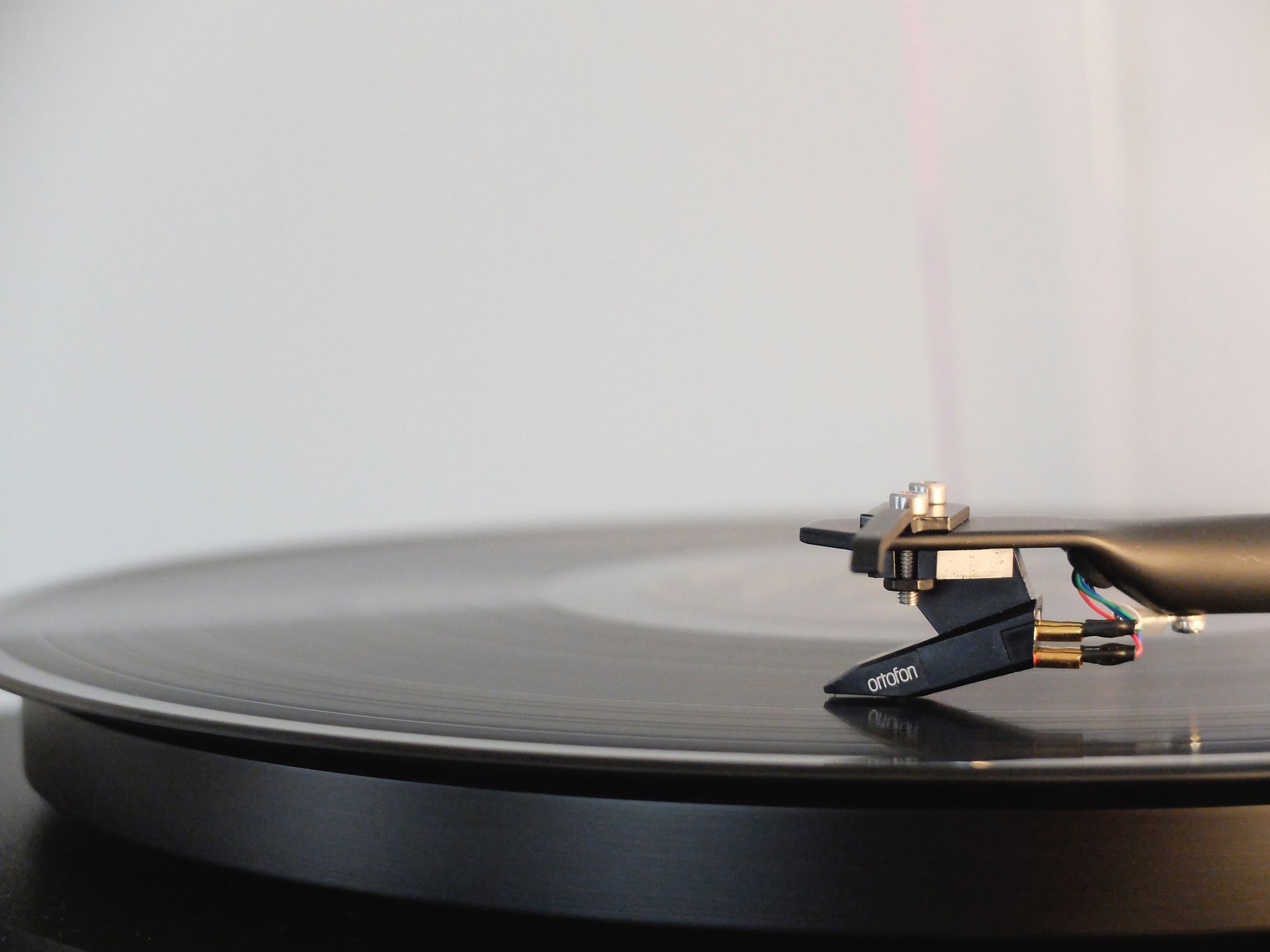 "No gasp at a miracle that is truly miraculous because the magic lies in the fact that you knew it was there for you all along."
Toni Morrison
---
French media company Vivendi has entered into preliminary talks with China's Tencent Holdings to sell an initial 10% stake in its subsidiary company Universal Music Group, according to reports made on Tuesday August 6. UMG is valued currently at €30 billion ($33 billion), which means Tencent's stake would cost €3 billion. A one-year "call" option is also available to buy another 10% stake on the same terms for Tencent.

AT&T is partnering with Spotify to offer bundling and promotional offers starting August 6. Customers of AT&T's Unlimited &More Premium plans can now choose Spotify Premium as an entertainment option for no extra charge. These plans start at $80 monthly per line with discounts for additional lines. Other entertainment options include WarnerMedia's HBO, Cinemax, Showtime, Starz, and Pandora.


Disney plans to bundle Disney+, Hulu's ad-supported tier, and ESPN+ for $12.99 per month. The company, according to its CEO Bob Iger, is currently in discussion with Google, Amazon, and Apple to distribute Disney+ on the companies' various platforms at launch. Disney+ is set to unveil in November, and slated to offer more than 300 movie titles. Separately, the plan costs $6.99 per month.

Now, the details...
Compiled by Heidi Seo
---
Exploration Weekly - August 9, 2019
Vivendi in Talks with Tencent to Sell Partial Stake in Universal Music Group
French media giant Vivendi confirmed on Tuesday August 6 that the company entered into preliminary talks with China's Tencent Holdings to sell an initial 10% stake in its Universal Music Group division. The negotiations are based on a €30 billion ($33 billion) valuation for UMG, which means Tencent's stake would cost €3 billion. Tencent also has a one-year "call" option to buy another 10% stake on the same terms. If the deal goes through, UMG's roster of artists may have a cross-border advantage. Vivendi plans to pursue the sale of additional minority stakes in UMG to other potential partners. According to previous statements, the media giant was known to be engaged in talks with potential suitors like Liberty Media and Tencent. After the announcement, the French company's share price rose by as much as 9.1%. The process seems to be moving faster than anticipated.
Spotify Premium Offered as Free Option on AT&T's Most Expensive Wireless Tier
Spotify has teamed up with AT&T to offer bundling and promotional offers. Starting August 6, customers of AT&T's Unlimited &More Premium plan (its most expensive tier) can select a Spotify Premium subscription from among seven premium entertainment options, for no extra charge. The Unlimited &More Premium plans start at $80 monthly per line (with discounts for additional lines). Those who already have a Spotify Premium account and AT&T's Unlimited &More Premium plan will be able to maintain their current Spotify membership, and opt to receive the service free through the entertainment-bundle offer. Other free entertainment options include WarnerMedia's HBO, Cinemax or VRV, or Showtime, Starz or Pandora. A&T is also offering select wireless customers on other tiers a six-month free trial of Spotify Premium, after which they will have the option to subscribe for $9.99 per month. Spotify has run similar bundle offers with Hulu where all Spotify Premium users in the US were eligible to get access to Hulu's streaming video plan with ads for no extra cost.
Disney to Bundle Disney+, Hulu, and ESPN+ for $12.99 Per Month
Disney is planning to offer an all-in-one bundle wrapping up Disney+, Hulu's ad-supported tier, and ESPN+ for $12.99 per month. Disney+, separately, costs $6.99 per month, which is set to launch in November. Hulu costs $5.99 a month, and ESPN+ costs $4.99 a month. A bundle subscriber would save around $5 per month. Bob Iger, the company's CEO, stated that Disney is in talks with Google, Amazon, and Apple to distribute Disney+ on the companies' various platforms at launch. The plan to quickly scale up Disney+ subscribers also includes a consumer marketing plan, which will start later this month, and a user experience that provides a "frictionless" signup process. Disney+ is slated to offer more than 300 movie titles, including eight Star Wars films, four Marvel films, 18 Pixar films, and 70 movies from Disney's animation vault.
Apple Music Reveals Apple Digital Masters
Apple Music recently launched Apple Digital Masters this past Wednesday August 7. The new initiative combines all of its "Mastered for iTunes" offerings into one global catalog. First launched in 2012, Mastered for iTunes created a set of guidelines and software tools (distributed for free) that allowed engineers to optimize their music for the digital download service format by encoding from high-resolution masters. The program helped create studio-quality sound files virtually identical to the original master recordings (aka "lossless" audio), which were then placed in a special "Mastered for iTunes" section on the app. The majority of top releases on Apple Music currently are Apple Digital Masters, with about 75% of the Top 100 in the US and 71% of the Top 100 globally created under the program. Tidal also offered a "HiFi" subscription tier for $19.99/month that allowed users to stream lossless audio back in 2015. The company then upgraded its HiFi tier to stream even higher-quality sound files created with Bob Stuart's Master Quality Authenticated (MQA) technology two years later. Deezer and Qobuz additionally offered similar plans for $19.99 a month.
123 Artists File Amicus Brief in Led Zeppelin's "Stairway to Heaven" Copyright Infringement Lawsuit
Around 123 artists and organizations, including Korn, Tool, the Nashville Songwriters Association International, and the Songwriters of North America, filed an amicus brief at the Ninth Circuit Court of Appeals this week, explaining that they "have a significant interest" in the 2014 case that was filed against British rock band Led Zeppelin over the song "Stairway to Heaven." A descendant of Randy Craig Wolfe, former Spirit band member and songwriter, alleged that Led Zeppelin ripped off Spirit's "Taurus". However, a California federal jury officially rejected the claims after listening to both songs. The case then fell apart after Led Zeppelin's legal team revealed the guitar riff actually exists in the public domain. The US Court of Appeals tossed the jury's verdict, leaving Led Zeppelin to face the music once again in court. The amicus brief stated that, "by their very definition," elements in the public domain and "scenes a faire" - certain parts of a creative work not liable for copyright protection - are "free for all to use." The plaintiff's attorney, Francis A. Malofiy, argued back, saying that the brief is "unimpressive and dull."
Spotify's Acquisition of Three Podcast Companies This Year Totals $404 Million
According to a financial update filed in the US by Spotify last week, Spotify has spent $375 million in cash on buying podcast companies so far this year - across three deals with a total value of $404 million. Previously in February, the streaming service spent approximately €300 million ($343 million) on two US-based podcast firms: distribution software company Anchor, and independent content producer Gimlet Media. Then, in April, Spotify purchased crime podcast maker Parcast (trading as Los Angeles-based Cutler Media LLC). If the company sticks to its previously announced plan of spending between $400 million and $500 million on acquisitions this year, it has about $100 million left in the tank. The firm told investors during an update, "Tens of millions of users are now streaming podcast content on a monthly basis, and more are discovering new forms of audio content each day. Our podcast audience grew more than 50% Q/Q and has nearly doubled since the start of the year." It also added that more than 30,000 new podcasts were delivered through its Spotify for Podcasters platform.
Apple Unveils Credit Card for Mobile Users in the US
Apple's credit card has now been released, specifically designed for mobile use. A group of iPhone users who requested a notification about Apple Card will get invites to apply through Apple's Wallet app. Apple plans to expand sign-ups more broadly in the next few weeks. First announced in March in partnership with Goldman Sachs, the card will be available only in the US, promising quick sign-ups and the elimination of most fees. Customers typically get 2% cash back when using Apple's app to pay. The biggest distinction for Apple Card apart from other cards is its reliance on the iPhone. There will be an app that offers tools to manage spending and suggest payment amounts based on past payments and spending. Cash back rewards will also be returned to customers through an Apple Cash account, which can be used for other purchases, credit card payments, and transfers to traditional bank accounts. Goldman is in charge of approving applications and monitoring transactions for fraud.
Old Spice Sued for Copyright Infringement Over Whistle Theme
Procter & Gamble has been hit with a copyright infringement lawsuit on Monday in a California federal court by composer H. Scott Salinas over a whistle melody similar to Salinas' own whistle tune used in Old Spice's advertising campaigns. The complaint further states that P&G had a license to the whistled tune for a short period of time, but once the contract expired, Salinas was tossed aside, according to his attorney. The lawsuit seeks cancellation of P&G's trademark registration for their jingle, because Salinas alleges the company obtained the trademark improperly by withholding information from the US Patent and Trademark Office (USPTO). Ad agency Wieden & Kennedy Inc. is also named as an additional defendant on the case. Neither representatives for P&G nor Wieden & Kennedy responded to requests for comment. Old Spice has been utilizing some variation of a six-note whistle in its ad campaigns since 1953.
Random Ramblings
---

Who is Exploration?
Exploration is proud to be the company of choice to administer much of the world's most important media. Utilizing competent staff and advanced technology, our clients are able to better control their data and collect their money.
We're writing a free book on how the music business works. Learn more here.
The catalog metadata template offers the minimum viable data needed to collect publishing royalties. Download the .csv file here.
Please feel free to reach out anytime if you have any questions or ideas!
Hope you have a great weekend!

hello@exploration.io
http://exploration.io
Facebook
Twitter
Linkedin
Google+
310-739-5482
171 Pier Ave., #251
Santa Monica, CA 90405