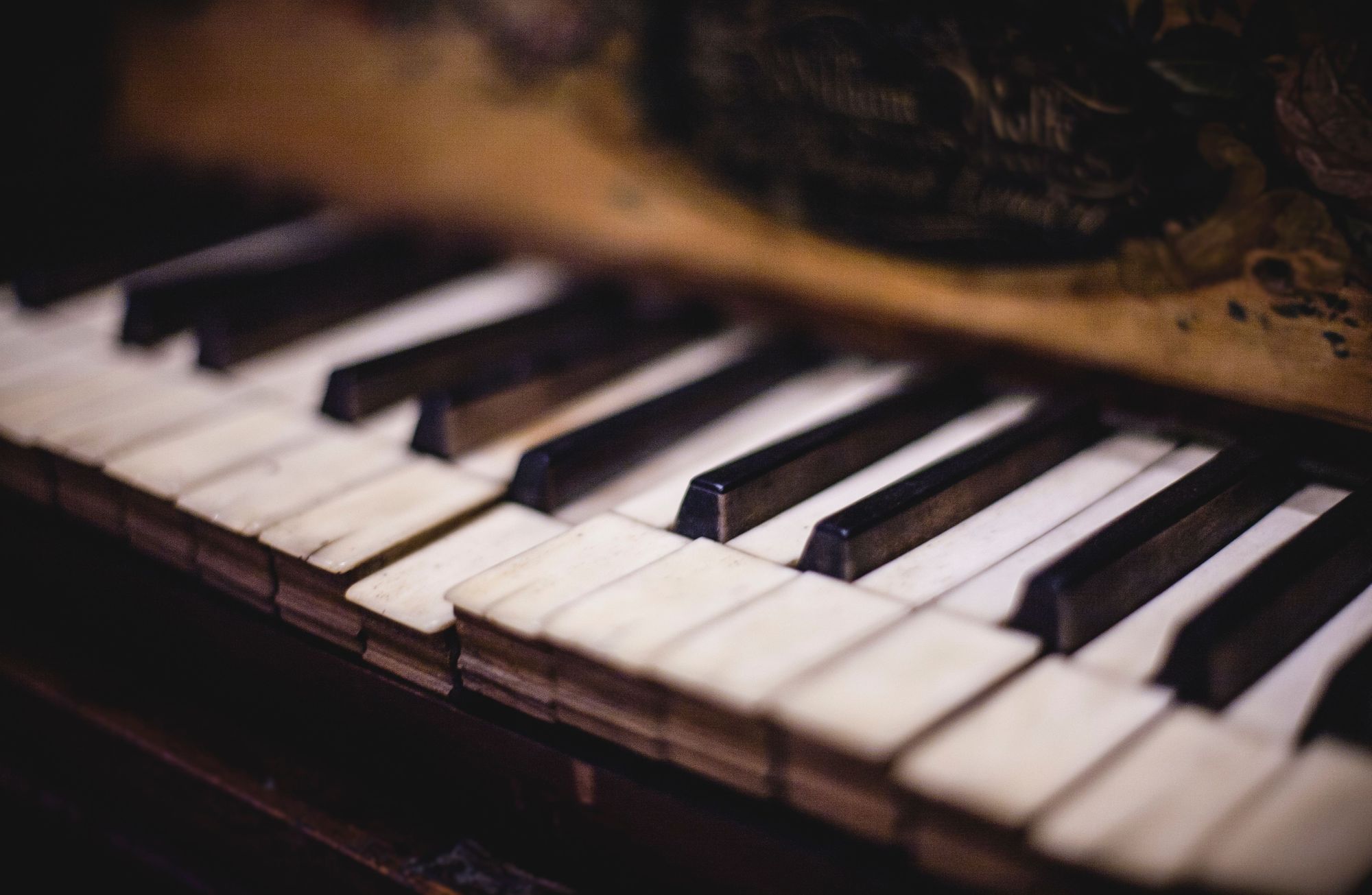 "Be music always. Keep changing the keys, tones, pitch, and volume of each of the songs you create along your life's journey and play on."
Suzy Kassem, Rise Up and Salute the Sun: The Writings of Suzy Kassem
---
A formal 92-page appeal has been filed this past Wednesday against the 44% mechanical rate increase in the US for publishers and songwriters set by the Copyright Royalty Board. Appellants are streaming music giants Spotify, Alphabet/Google, Amazon, and Pandora, all of which are part of the Digital Media Association (DiMA). The filing declares that "The Board must carefully examine the relevant expert methodologies, resolve competing arguments about their validity and coherently explain its ultimate rate-setting decision." Find the redacted filing here.
ASCAP and BMI recently submitted comments to the Department of Justice (DOJ) this past week, requesting that the "outdated" consent decrees be re-worked and eventually terminated, leaving the two PROs to operate in a free market. However, certain key elements were requested to remain the same, like the rate court process for rate disputes, and non-exclusive rights from writers and publishers. Public submission for comments ended this past Friday.

The analytics tool for podcasters is now coming out of beta at Spotify after it initially launched in October of 2018. It provides data on their listeners, "starts," and streams, and is available to anyone distributing their podcast via Spotify. In a blog post, the streaming service announced this week that more than 100,000 podcasts are already accessing the data via its beta, tracking performance and streaming data.

Now, the details...
Compiled by Heidi Seo
---
Exploration Weekly - August 16, 2019
Spotify, Amazon, Google/Alphabet, Pandora File Appeal Over Streaming Royalty Rate Increases
Streaming music giants Spotify, Alphabet/Google, Amazon, and Pandora announced in March that they would be appealing the decision to increase streaming mechanical royalty rates in the US by 44% for publishers and songwriters, handed down by the Copyright Royalty Board. On Wednesday of this week, the group formally entered a 92-page appeal of the rate increase. All companies are part of the Digital Media Association, or DiMA, which also counts Apple (who isn't appealing the decision and reportedly views the increases as a healthy change for songwriter and publisher royalty structures). The PDF file of the appeal contains extensive references to earlier decisions, precedents, and statutes, all of which are presented to paint the CRB's increases as unfounded. "The [CRB] Majority adopted a rate-setting methodology that is virtually identical to the one this Court has rejected," states the appeal, "The Majority here examined multiple expert models, rejected critical elements of each, and then nonetheless used certain inputs and outputs of those models to set the 'bounds' of a 'zone of reasonableness.'" The filing continued, "The Board must carefully examine the relevant expert methodologies, resolve competing arguments about their validity and coherently explain its ultimate rate-setting decision." The complete filing, which contains some redactions, is here.
ASCAP and BMI Comment on DOJ's Review of Consent Decrees
With the period for public comments ended on Friday, ASCAP and BMI laid out their arguments as to why the consent decrees should be sunsetted. The Department of Justice (DOJ) is now reviewing these 78-year old agreements. The comments asked that the "outdated" consent decrees be re-worked for a transition period that would eventually culminate with the decrees ending, leaving the two PROs to operate in a free market. This has been met with pushback from music licensees as well as music users. This marks the second review by the DOJ in five years. The first time ended with the DOJ not amending the consent decrees to the benefit of songwriters and publishers. ASCAP and BMI are advocating for a transition period with an adjusted decree that would allow all music users to license both catalogs and immediately play songs upon request of a license, provided that a mechanism is established that would issue the payment of interim fees. Certain key elements would be retained, like the rate court process for rate disputes, and the two PROs will continue to receive non-exclusive rights from writers and publishers. The adjustable fee blanket license and the per program license would also still continue to be offered.
Spotify Takes Podcast Analytics Tool Out of Beta
Spotify's analytics tool for podcasters is now coming out of beta after its initial launch back in October 2018. By offering data on their listeners, "starts" and streams, the tool is thus available to anyone distributing their podcast via Spotify. The company announced this week that more than 100,000 podcasts are already accessing the data through its beta. "You can track your performance through powerful data like episode retention charts, aggregate demographics about your listeners, details on your follower growth, and more. And we also made sure to focus on streaming data, so you can see insights on how fans are truly listening, not just how many downloaded an episode," explained Spotify in its blog post. Apple launched its own "Podcast Analytics" beta in December 2017.
iHeartMedia and Group Nine Media Partner Up for Exclusive Podcast Content
US broadcast giant iHeartMedia has entered into a new deal with US-based digital media firm Group Nine Media for an exclusive slate of co-produced podcasts. The original audio content includes at least one podcast from each of Group Nine's four brands: NowThis, The Dodo, Seeker and Thrillist, as well as one from JASH, which is part of the media company's LA-based Studios team. The partnership will kick off with two new original podcasts from NowThis and Thrillist set to launch this fall, "Who is?" and "Re-Rank (WT)" podcasts in particular. All podcasts will be overseen by Mickey Meyer, President of Network, and Brett Kushner, VP of New Initiatives at Group Nine and executive produced by Mangesh Hattikudur, Head of Development at the iHeartPodcast Network.
Tencent Music Counts 31 Million Paying Online-Music Users in Q2
The latest financial results for Tencent Music was published this week, revealing sluggish growth for active users of the company's three online music services in China, but a more-sprightly rise in the number of paid subscribers for those services. The company ended Q2 with 652 million mobile monthly active users across QQ Music, Kugou Music, and Kuwo Music, up just 1.2% year-on-year. The number of paying users grew by 33% over the same period, from 23.3 million a year ago to 31 million at the end of June. Tencent Music added 2.6 million paying users in Q2 this year. Revenue totaled RMB 1.56 billion ($228 million) from its music streaming services in Q2, up 20.2% year-on-year. The figure included a 31.9% increase in music subscriptions to RMB 798 million ($115 million), with album-download sales also in the mix. Tencent Music reported a net profit of RMB 927 million ($135 million) with the company's "social entertainment" business with karaoke and live-video apps playing a big role. Regarding Tencent Holdings' talks with Vivendi to buy a stake in Universal Music Group, CEO Cussion Pang responded by saying, "Right now tencent is leading the discussions with Vivendi… TME has not made any final decision in terms of our participation in these transactions. But there's going to be more discussion internally, especially in the board level at TME."
Spotify in Talks with Apple Over Siri Support, According to Report
Apple's soon-to-launch iOS 13 software will allow non-Apple music streaming services to properly work with Siri, and thus also with the company's HomePod smart speaker. According to tech site The Information, Spotify "is currently discussing a plan with Apple to let iPhone users tell Siri to play songs, playlists and albums with voice commands." The move comes amidst Spotify's recent anticompetition complaint to the European Commission against Apple with the Siri voice assistant as one of the points of contention. Both companies are awaiting the EC's decision on whether to launch a formal investigation or not.
Three Months of YouTube Premium And YouTube Music Now Free for Students
As part of a back-to-school deal, YouTube is offering students at higher education institutions three months of YouTube Premium or YouTube Music Premium for free. The deal only works if those who are interested sign up for YouTube's already-discounted student plan ($4.99 per month for Music, $6.99 per month for Premium). According to The Verge, it makes more sense to grab the free three months of YouTube Premium, because YouTube Premium includes YouTube Music. YouTube Premium removes advertising on all videos while offering a couple technical perks like being able to keep videos playing when you minimize the YouTube app on mobile. YouTube Music provides ad-free listening to millions of songs, offers screen-off listening, and lets users switch between between some songs and their music videos. The deal only applies to those who reside in locations where YouTube's student discount subscriptions are available. Students must also be attending a school that offers verification of their status as a student through the third-party service SheerID.
Lady Gaga's "Shallow" Accused of Copyright Infringement Based on Three Notes
Singer-songwriter Steve Ronsen is threatening to sue music superstar Lady Gaga, claiming that her hit song "Shallow" was copied in part from a song he posted on SoundCloud in 2012. In fact, he further continues by saying that "Shallow," which was written by Gaga, Mark Ronson, Andrew Wyatt, and Anthony Rossomando, shares the same musical progression as his song "Almost." Ronsen is still investigating as to whether Gaga actually infringed his copyright. However, he found a musicologist who agrees with his assessment that the songs are similar. Gaga and her legal representatives categorically deny the allegations. Gaga's lawyer, Orin Snyder, says that Ronsen is just attempting to capitalize on the success of "Shallow." If Ronsen does file a suit, they will not only strenuously fight it but will also ultimately prevail. She also hired musicologists to compare the two songs. According to him, there is no actionable similarity between the songs, and these same experts insist that the musical progression both songs employ has existed for a long time.
Spotify Still Adding More Users Across Europe and North America Than in Asia, The Middle East, and Africa Combined
According to Music Business Worldwide, the combined quarter-on-quarter increase (+7.5m) in Spotify's two biggest existing territories - North America and Europe - was bigger than the service's total audience growth (+6.6m) in the "Rest of the World". RoW includes India, where Spotify launched in February, as well as the Middle East and North Africa, where it launched in November, as well as Asia, including Japan and Indonesia. Out of the company's reported 232 million Monthly Active Users in Q2, some 36% of these were located in Europe, the equivalent of 83.5 million people. Music Business Worldwide's analysis shows that Spotify's addressable potential market in "Rest of the World" exceeds 2.5 billion people. That figure includes around 380 million people in MENA, 260 million people in Indonesia, 127 million people in Japan, 95 million people in Vietnam, and 57 million people in South Africa. Spotify's recent user growth in "RoW" look questionably slight. Its 34.8 million Q2 user-base in these "RoW" territories made up less than 1.5% of the service's total non-Americas, non-Europe addressable population. With only 800,000 paying subscribers added by Spotify across these 2.5 billion-plus people in "RoW" territories in Q2, it is unclear to which extent the ex-Americas and European users are going to drive revenues for Spotify in the future.
Gotye Refuses to Place Ads on "Somebody That I Used to Know"
Gotye's massive worldwide success for his hit single, "Somebody That I Used to Know," has surprisingly not made any ad revenue on YouTube royalties. The artist, whose real name is Wouter De Backer, hasn't monetized the YouTube video for the song, which has racked up around 1.3 billion views internationally. In fact, none of Gotye's videos feature ads. When asked about his decision to not monetize his songs' YouTube videos, Gotye stated that he didn't want to take away from his music's artistic appeal by selling it to consumers. The musician launched Spirit Level, an independent record label, in 2014, and has toured, performed, and collaborated with many artists, including Jean-Jacques Perrey. His studio album is reportedly in the works with the release date yet to be revealed.
Cyndi Lauper Reaches Settlement Over "Kinky Boots" Musical Copyright Dispute
Cyndi Lauper recently settled a copyright dispute in relation to the Broadway musical she co-wrote, "Kinky Boots." Lauper wrote both the music and lyrics for the stage show, which first premiered in Chicago in 2012 before transferring to Broadway and London's West End. Pop singer Benny Mardones then accused Lauper in 2017 for ripping off his 1980 hit "Into The Night" for the finale song in the musical. In fact, they alleged that "Kinky Boots'" number "Raise You Up" was "substantially similar" to their song, claiming that it had "identical harmony, harmonic and rhythm progression, and emphasis of chords in the guitar and keyboard accompaniments". After two years of the lawsuit, a legal rep for Mardones said last week that a provisional settlement had now been reached. Attorney Michael Steger wrote in a court submission, "The parties have agreed on a settlement in principle of this case. We request that the court vacate all dates in this matter and allow the parties 30 days to consummate the settlement". Terms of the proposed settlement are not known.
Random Ramblings
---

Who is Exploration?
Exploration is proud to be the company of choice to administer much of the world's most important media. Utilizing competent staff and advanced technology, our clients are able to better control their data and collect their money.
We're writing a free book on how the music business works. Learn more here.
The catalog metadata template offers the minimum viable data needed to collect publishing royalties. Download the .csv file here.
Please feel free to reach out anytime if you have any questions or ideas!
Hope you have a great weekend!

hello@exploration.io
http://exploration.io
Facebook
Twitter
Linkedin
Google+
310-739-5482
171 Pier Ave., #251
Santa Monica, CA 90405