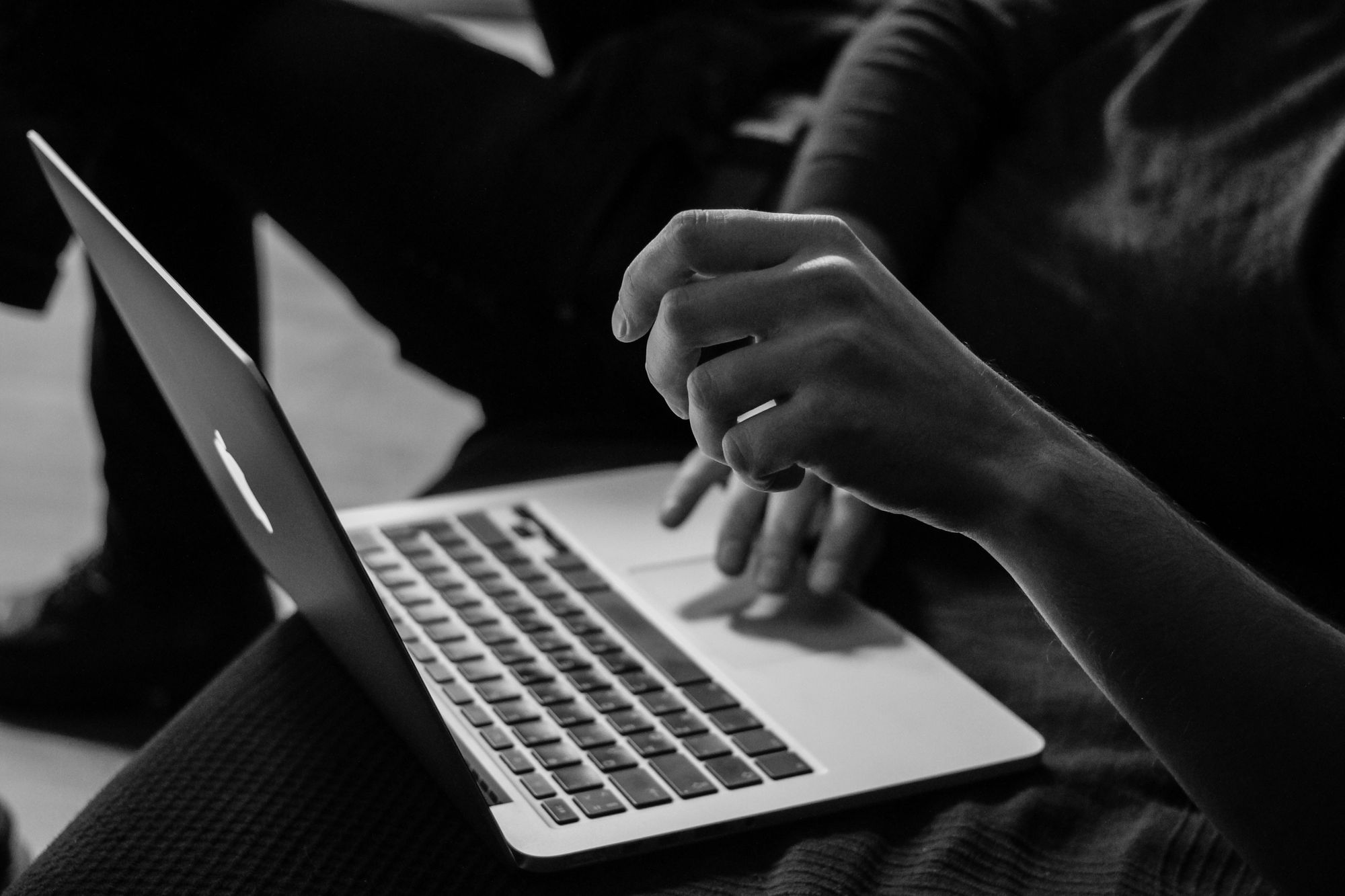 "I'm the one that's got to die when it's time for me to die, so let me live my life the way I want to."
Jimi Hendrix, Jimi Hendrix - Axis: Bold as Love
---
A few months after Spotify filed an antitrust complaint against Apple to the European Commission back in March, the US House of Representatives' Judiciary Committee is requesting information from Spotify as part of an antitrust probe concerning the allegations that Apple engages in anti-competitive behavior to support its own apps. According to reports, Spotify's lobbyists have met with officials from the US Justice Department and Federal Trade Commission, encouraging action against Apple.
Starting November, new updates to the SoundExchange website will allow artists and labels to view all recordings currently associated with their accounts as well as search and claim unmatched recordings in the organization's database. The features will be available in the "My Catalog" section of SoundExchange Direct. The move is expected to increase transparency and reduce royalties from unmatched recordings, also known as black box money, which will eventually be paid out to the rightful owners after such claims are verified.
With the newest launch of Apple's MacOS operating system, Catalina, the company has announced it will officially be shutting down the iTunes app. Users will now have to listen to music in Apple Music, watch videos on Apple TV, and listen to podcasts in Podcasts. Individual songs will still have the ability to be purchased and downloaded for those not subscribed to Music.
Book your tickets now for a special evening on Tuesday October 15 about music industry challenges and solutions moderated by Exploration co-founder and chief operating officer Rene Merideth and Planetwood Studios owner Catharine Wood! Check-in is at 6:15 PM at the Courtyard Marriott in Sherman Oaks, California. We hope to see you there!
Now, the details...
Compiled by Heidi Seo
---
Exploration Weekly - October 11, 2019
US Congress Quizzes Spotify Over Apple Antitrust Complaints
Spotify's antitrust complaint against Apple has been quiet since it was filed in March. Updates await from the European Commission on any plans for a formal investigation into Apple's stewardship of its App Store and devices. However, in the United States, "US lawmakers have requested information from Apple critic Spotify as part of an antitrust probe," according to a report by Reuters, citing two sources "briefed on the investigation into allegations the iPhone maker engages in anti-competitive behaviour to support its own apps." In fact, the streaming service is being quizzed by the US House of Representatives' Judiciary Committee about its experience with Apple as a platform owner, including "follow-up telephone calls." Reports also suggest that Spotify's lobbyists have met with officials from the US Justice Department and Federal Trade Commission, encouraging action against Apple.
SoundExchange Website Allows Artists to Now Search and Claim Unmatched Recordings
Artists and labels will now be able to see all recordings currently associated with their accounts on the SoundExchange website. They will additionally be allowed to search and claim recordings in the organization's pending and unmatched database. These new features are expected to arrive in November and will reside in the "My Catalog" section of SoundExchange Direct. According to the agency, the move "marks the most significant update of our client portal since it was introduced in 2014." The pending and unmatched database consists of International Standard Recording Codes (ISRC's) that have not yet been matched to sound recordings (ex: song titles and the artists and labels responsible for the unmatched recordings). Royalties from these unmatched recordings are labelled "black box money." By allowing artists and labels to directly search that database, they can make claims on recordings they own and, presumably when verified, begin to receive those royalties, thus reducing the black box. In addition, payment percentages each would receive whenever royalties for plays of those recordings are reported will be shown for those songs already associated with each label and artist. Other features include giving claimants the ability to resolve overlaps and disputes themselves, reducing resolution times by months, says SoundExchange. Sound recording owners will also be able to upload recording and release data for every sound recording they own, a move that "will dramatically reduce the processing time" for ISRCs to appear in the organization's database.
Apple Officially Shutting Down iTunes, But Songs Can Still Be Downloaded
Apple marked the end of the iTunes era when it released the newest version of its MacOS operating system on October 7. The iTunes app ran for two decades, and is now officially going away with three different apps now functioning on the platform: Apple Music, Podcasts, and Apple TV. The announcement that iTunes was shutting down was made in June of this year. The company said at the time that the app was simply too cluttered. However, now with the release of Catalina, users will have to listen to music in Music, watch video in TV, and listen to podcasts in Podcasts. Those with MP3 libraries collected from the iTunes era can still listen to their songs through Music. The iTunes Store will also continue to exist for those not subscribed to Music, so people can still purchase individual songs if for some reason they do not want to use a streaming service. iTunes will still run on Windows 10. The app was launched back in 2003, intended for the iPod. The platform then added support for podcasts, ebooks, audiobooks, and videos. And after the iPhone was launched, the app added more sophisticated features, but also became more complex to use.
Users Can Now Ask Siri to Play Music "With Spotify"
Users on iPhone and iPad with Apple iOS 13 software can now ask Siri to play songs on Spotify, thanks to a new update to the app. Users must download the latest version of Spotify and then simply ask the Siri voice assistant to play an album, song, or playlist "with Spotify". If they do not add "with Spotify" to the command, Siri will default to Apple Music to fulfill the request. According to Spotify's latest App Store release notes, the Siri integration will work with iPhone, iPad, CarPlay, AirPods, and HomePod via Airplay. The company has also released a new Apple TV app for Apple TV HD and 4K. The move is part of its "ubiquity strategy," meaning "the idea that you should be able to tune in to Spotify wherever, whenever, using whatever," says its blog post. The streaming service filed an antitrust complaint against Apple with the European Commission back in March, arguing that Apple routinely uses App Store rules to give itself an "unfair advantage" over Spotify. CEO Daniel Ek named Siri as a point of contention: "This has included locking Spotify and other competitors out of Apple services such as Siri, HomePod, and Apple Watch," he wrote in a blog post at the time.
Report: Labels "Nervous" About Apple Music and TV+ Subscription Bundle Plan
Reports suggest that record labels are concerned about the idea of Apple potentially bundling its music streaming service and recently-announced TV+ video service for a single monthly fee. According to an article published by the Financial Times earlier this week, "some record labels [are] nervous about the prospect of offering their music for a lower price." Not too long ago, sources from the FT report stated that labels were approached with the bundle proposition by Apple. Talk are reportedly still in their early stages. Apple TV+, rival to Netflix, launches on November 1, priced at $4.99 per month. The video subscription service was announced on September 1 and will be available in over 100 countries and regions, featuring original shows, movies, and documentaries. Those customers who purchase any new iPhone, iPad, Apple TV, Mac, or iPod touch starting September 10 will get one year of Apple TV+ for free. The FT report further unveiled that record label execs "fear that margins may be hurt if Apple undercuts the $10 monthly price" charged by leading music streaming services.
Analyst Suggests Spotify's Stock Has Finally Hit Bottom After Dropping 30% From Its Peak
An analyst for Evercore ISI, Kevin Rippey, initially has been bearish towards the outlook of music streaming leader Spotify, but now he believes that the stock has finally bottomed out. He continues to target Spotify's stock price at $110, but at the same time, he has upgraded the stock's outlook from "underperforming" to "increasingly balanced." On October 1, Spotify's stock price fell by 1.2% to $112.59, but it rebounded on October 2, rising by about the same amount before closing at $113.90. At the time the article was written, SPOT was hovering in the $116 range. The company has seen its stock price plummet ever since it reported its second-quarter financial numbers on July 31. Rippey stated that he believes the opportunities for shorting Spotify's stock have "diminished" due to its stock falling by more than 30% from its earlier highs. He continued by saying that as the market continues to re-evaluate stocks that combine strong revenue growth with a decidedly uncertain path to profitability, Spotify could very well continue to experience pricing pressures.
Taylor Swift Copyright Infringement Case Different From Led Zeppelin Case, Say Swift's Accusers
The songwriters accusing Taylor Swift in a copyright infringement case centered around her 2014 hit "Shake It Off" state that their dispute is wholly different to the ongoing "Stairway To Heaven" case over the reach of copyright law when two songs have similar elements. In 2017, Sean Hall and Nathan Butler filed a lawsuit against Swift for ripping off a 2001 song they wrote for 3LW called "Playas Gon Play" on her song "Shake It Off." Swift's legal team asked the judge to dismiss the case, labelling the legal claim a "money grab." The judge eventually dismissed it, adding that the "playing players and hating haters" lyric lacked the "originality and creativity" required for copyright to kick in. Hall and Butler then took the case to the Ninth Circuit appeals court, the same court currently considering the "Stairway To Heaven" case, in which Led Zeppelin are accused of ripping off the earlier song "Taurus" on their 1971 classic. Swift's legal reps submitted a notice to court saying that their case was similar to the "Stairway To Heaven" case. However, Hall and Butler's legal team quickly submitted their own letter last week, saying the two cases are in fact different, centering on various kinds of copyright: lyrics and musical composition. According to Law360, oral arguments in the "Shake It Off" case are due to kick off next week.
Spotify Launches Daily Drive Personalized News and Music Playlist in Germany
Following Spotify's US launch of its personalized driver-targeted playlist featuring a mix of music and news podcasts in June, a second market - Germany - now features the playlist, according to a blog post published on October 8. Called "Your Daily Drive," the playlist contains podcasts and music. As first reported by The Verge, Spotify started testing inserting podcasts into personalized playlists earlier this year. At launch, the German version of "Your Daily Drive" will feature short-form podcast news updates from the likes of Deutschlandfunk: Nachrichten, Spiegel Update, and Zeit Online: Was jetz? The playlist will also be updated throughout the day "to keep both the music and news fresh".
Random Ramblings
---

Who is Exploration?
Exploration is proud to be the company of choice to administer much of the world's most important media. Utilizing competent staff and advanced technology, our clients are able to better control their data and collect their money.
We're writing a free book on how the music business works. Learn more here.
The catalog metadata template offers the minimum viable data needed to collect publishing royalties. Download the .csv file here.
Please feel free to reach out anytime if you have any questions or ideas!
Hope you have a great weekend!

hello@exploration.io
http://exploration.io
Facebook
Twitter
Linkedin
Google+
310-739-5482
171 Pier Ave., #251
Santa Monica, CA 90405