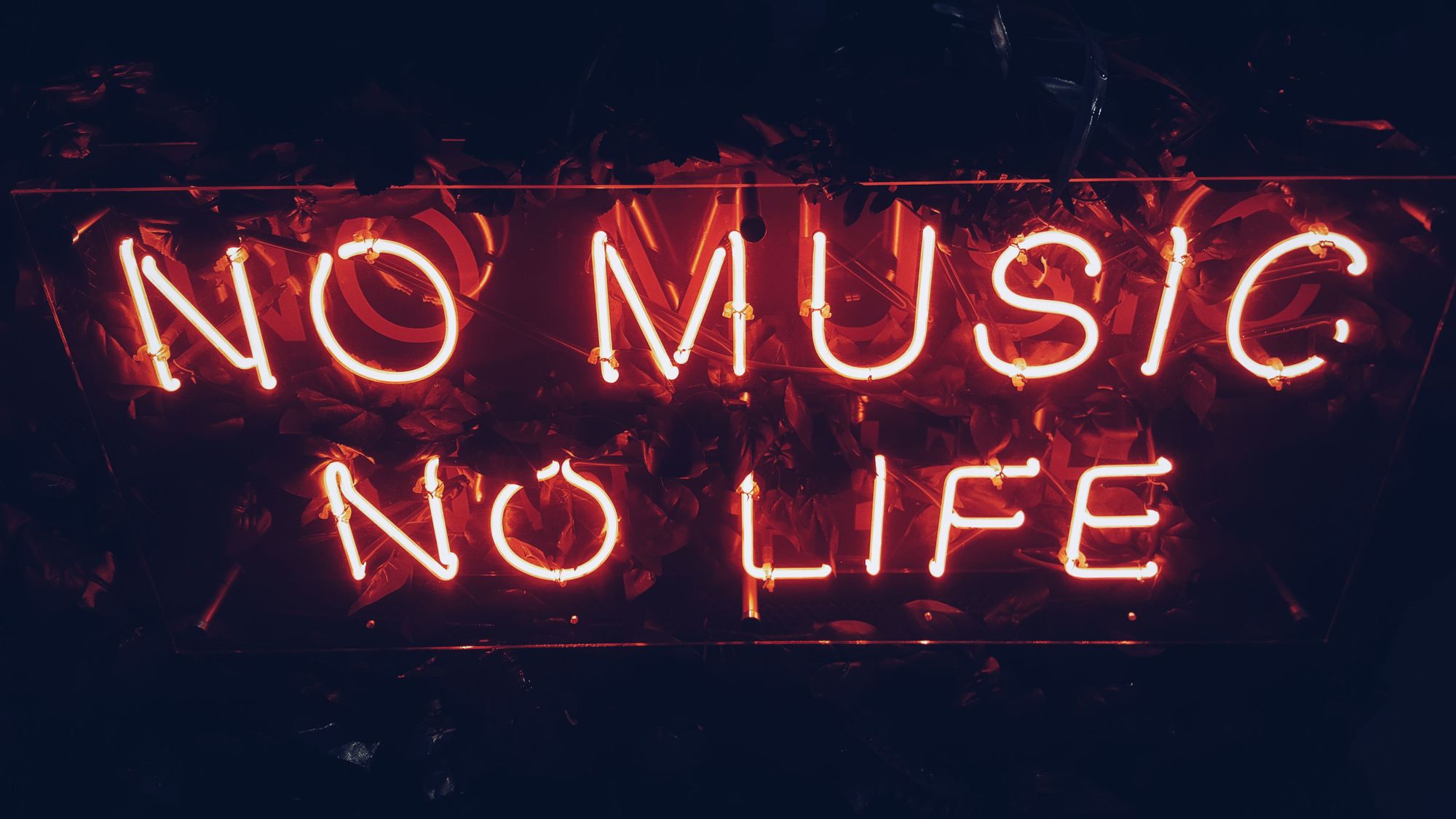 "Love all, trust a few, do wrong to none."
William Shakespeare, All's Well That Ends Well
---
A New York court officially decided to double the statutory damages music publishers are seeking in a copyright dispute against US fitness firm Peloton to a total of $300 million. The company was sued earlier this year by a dozen independent publishers for allegedly infringing unlicensed songs used in their workout videos. The news follows Peloton's recent IPO filing, which saw a 11.2% drop in share price during its first day of trading.
Android devices with versions 9 and 10 will now come pre-installed with YouTube Music as the default music app instead of the previous service, Play Music. Users will get to access the ad-supported version of YouTube Music for free, and have the choice of upgrading to YouTube Music Premium for $9.99 per month in the US. According to the last reported numbers, the streaming service counts more than 15 million paid subscribers.
Spotify recently announced a new feature that gives users the ability to add their podcasts to playlists by simply tapping on the three-dot menu to the right of the podcast episode and then selecting "Add to playlist" on mobile. According to the streaming service, there are more than 3 billion user-generated music playlists on its service, so it believes that its users will embrace this new curation ability. The new playlists will be shareable with friends or the public, just like music playlists can be.
Now, the details...
Compiled by Heidi Seo
---
Exploration Weekly - October 4, 2019
New York Court Doubles Damages to $300 Million in Copyright Case Against Peloton
A New York judge last week approved the request of music publishers to double the damages they are seeking in a copyright dispute against US fitness firm Peloton. Earlier this year, more than a dozen independent publishers sued Peloton for copyright infringement, alleging that some of the workout videos released by the company contained unlicensed music controlled by the plaintiffs. Peloton countersued in April, mainly on competition law grounds, claiming that it had previously had good relationships with most of the publishers involved in the legal dispute and was negotiating licensing deals with many of them. Those relationships fell apart, because of interference by the National Music Publishers' Association (NMPA). The court then approved last week that the original lawsuit be amended, adding more plaintiffs and allegedly infringed songs, increasing the statutory damages to $300 million. The music firms are seeking Peloton to provide copies of the removed videos on CD. The lawsuit comes around the time the firm is filing for an IPO. On its first day of trading, Peloton's share price slipped 11.2%.
YouTube Music to Replace Play Music as Pre-Installed App on Android Devices
All new Android devices will come pre-installed with YouTube Music as the default music app. In the past, Android phones have come pre-installed with Google's music app, Play Music. Those who purchase the new devices will be able to use the ad-supported version of YouTube Music for free. However, to tap into more benefits of music listening, users will have to upgrade to YouTube Music Premium, which costs $9.99 per month in the US. This may be a big change for Google and a big boost for YouTube Music, according to Android Police. YouTube Music has more than 15 million paid subscribers, per the last reported numbers, which YouTube has not confirmed. The company's new international audience may be key for this Android update, particularly its growing Indian audience, as Android devices now account for 99% of all smartphones sold in the country. Play Music will still be available for download from the Google Play app store.
Spotify Now Allows Users to Add Podcasts to Playlists
Spotify announced a new feature that will allow users to add their podcasts to playlists. Users can now combine music and audio in their custom playlists, similar to Spotify's own newly launched "Your Daily Drive." By tapping the three-dot menu to the right of the podcast episode and then "Add to playlist," you can build your own podcast playlists. This functionality, says the company, is something users have regularly requested since the integration of podcasts to its streaming music service. The company states that there are more than 3 billion user-generated music playlists on its service, so it believes that its users will embrace this new curation ability. Podcast playlists can be shared with friends or the public, just like music playlists can be. Podcasters can utilize this strategy as a way to introduce newcomers to their shows. Spotify has heavily invested in the podcast market over the past year. The new feature is mobile-only for now. You will not be able to build a podcast on desktop yet, but you can still stream the custom playlists.
Several Senators Express Concerns Over CASE Act
The Copyright Alternative in Small-Claims Enforcement (CASE) Act has recently passed both the US Senate Judiciary Committee and the House of Representatives Judiciary Committee, clearing it to come to a vote this year. The bill has gained bipartisan support, and would create a copyright claims board within the US Copyright Office that would allow independent creators to enforce their rights without the expense of federal copyright litigation, which costs an average of $397,000, according to the American Intellectual Property Law Association. Instead, cases would be decided by a three-judge panel of experts, with statutory damages limited to $15,000 per work and overall damages limited to $30,000 total. The bill could pass without a floor vote as long as a senator doesn't object to the piece of legislation. However, several are voicing concerns, mostly hailing from "digital rights" groups that generally oppose strong copyright protections, such as the Electronic Frontier Foundation and Public Knowledge.
Pandora Revamps Mobile App With New Discovery Section, Customizable Stations
The Pandora mobile app is undergoing a major refresh with a bigger emphasis on discovery as well as giving users an easy way to fine-tune their favorite stations. The newly updated app will be available on both iOS and Android devices in the coming weeks. Users can more easily browse Pandora's catalog and discover songs, albums, and playlists they may be interested in. The streaming service added on-demand listening to its app in early 2017. There will also be a dedicated "For You" section that includes easy access to the entire Pandora catalog by genre, mood, playlist, decade, and more. In addition, users will be allowed to easily tweak any station. Every station now features a "My Station" button above the album art. Tap it, and you'll be able to instead switch to different versions of the station, including "crowd faves," a new "discovery mode" that broadens the horizon, an "artist only" mode and a "deep cuts" mode, among others. These new updates ultimately are about giving listeners ways to interact more with Pandora's catalog. The service counted just shy of 65 million monthly active users during the most recent reported quarter. That's down 16 million from 3 years ago. Another push may be in exclusives. "We're going to have more and more exclusive content on Pandora and Sirius," says Pandora's chief product officer and SiriusXM head of technology Chris Phillips.
Spotify Launches Premium Family Plan in India for Equivalent of $2.50 a Month
Spotify recently launched its Premium Family plan in India priced at INR 179 ($2.50) per month. The streaming platform became available in the world's second most populous country of over 1.3 billion people on February 26. According to the press release, the Premium Family plan "has seen incredible growth with millions of subscribers in more than 60 countries around the world" since it was launched in 2014. Various rates are available for Spotify users in India, with one day of pay as you go (PAYG) Premium access priced at 13 INR ($0.18), with seven days costing 39 INR ($0.55). The company unveiled a slate of updates to its Premium Family plan, including upgraded Parental Controls, a personalized playlist, and a new Family Hub to manage account settings. The upgrade followed the news that the streaming service was planning to raise the price of its family subscription plan by 13% in Scandinavia.
Declining Market Values for Pure-Play Streamers: Spotify, Tencent, and Netflix
Due to increasing competition and slowing subscriber growth, streaming companies like Spotify, Tencent Music Entertainment, and Netflix have seen their market values knock off more than $53 billion. Last week, Wells Fargo initiated coverage of Spotify with an "underperform" rating (meaning the stock is expected to perform below the overall market) and a $115 price target, $6.61 below the prior day's closing price. Then, Google announced it would pre-install YouTube Music on devices launching with Android versions 9 and 10. By the end of the week, Spotify shares had dropped 7%. In fact, since the beginning of August, Spotify shares have fallen 27.6%, knocking $7.7 billion from its market value. Tencent Music's market value has fallen by $2.2 billion since then as well. Similar declines have been seen over at Netflix due to lower-than-expected subscriber growth. Together, these three pure-play streaming companies have fallen an average of 19% in the third quarter, a cumulative loss of $53.6 billion in market value. This has been due to pure-play streamers disadvantaging to tech companies and film & TV studios that operate in consumer products, movie theaters, or broadcast television markets. However, benefits include a broader acceptance of subscribing for digital content. US recorded music revenue from paid subscriptions were $770.3 million in 2014. This year, US consumer spending on subscription should exceed $6 billion while global growth could exceed 30%.
YouTube Adds Auto-Delete Search and Viewing History Features
As part of a larger privacy initiative by parent company Google, YouTube will be adding a new setting that will enable users to auto-delete their search and viewing histories after a designated period of time. Options will include choosing between an auto-delete period of either three or 18 months. Users can also have the ability to disable history-tracking altogether with a "pause" option, though this will simultaneously inhibit YouTube from recommending videos based on past behavior as well as its ability to serve targeted ads, according to Variety. All of the new controls can be found at myactivity.google.com. Additional privacy features include an "Incognito Mode" for Google Maps, the ability to vocally delete past activity from Google Assistant, and Password Checkup - a new tool that tells users with a single click if their passwords are considered weak or whether they have been compromised.
Random Ramblings
---

Who is Exploration?
Exploration is proud to be the company of choice to administer much of the world's most important media. Utilizing competent staff and advanced technology, our clients are able to better control their data and collect their money.
We're writing a free book on how the music business works. Learn more here.
The catalog metadata template offers the minimum viable data needed to collect publishing royalties. Download the .csv file here.
Please feel free to reach out anytime if you have any questions or ideas!
Hope you have a great weekend!

hello@exploration.io
http://exploration.io
Facebook
Twitter
Linkedin
Google+
310-739-5482
171 Pier Ave., #251
Santa Monica, CA 90405