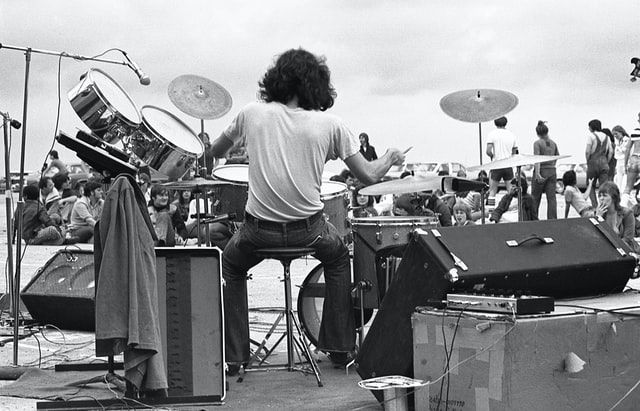 According to MRC Data's 2021 year-end report, US on-demand audio streams are up 26.3% over 2020, and vinyl sales are up 51.4%, beating CD sales. In addition, catalog streams and sales account for more than 74% of music consumption during the year.

Early sound recordings from 1926 like Winnie-the-Pooh are now in the public domain in the United States, according to a full list of works published by Duke University this year. Approximately 400,000 early sound recordings have been included as part of the 2018 Music Modernization Act.

The 64th annual Grammy Awards are postponed amid the Omicron surge. The announcement was made by The Recording Academy on Wednesday January 5. The event was originally scheduled for January 31 at Crypto.com Arena in Los Angeles. It is expected to be postponed until spring, sources say.

In this newsletter:

Now, the details...
Compiled by Heidi Seo
---
Exploration Weekly - Januray 7, 2022
Morgan Wallen, Olivia Rodrigo and Older Songs Dominated US Music in 2021: MRC Year-End Report

A record year for audio on-demand streams in the U.S. and a new milestone for vinyl sales are two of the top talking points in MRC Data's 2021 year-end report, issued by the industry's leading tracking service, but the continued swell in catalog streams and sales — i.e. recordings older than 18 months — is another notable metric in the report, with that category accounting for more than 74% of music consumption during the year. U.S. audio streams racked up 988.1 billion plays in the period from Jan. 1 through Dec. 30, while combined on-demand streams of audio and video weighed in at 1.13 trillion, up 9.9% over 2020. MRC's report shows global growth of 26.3% for on-demand audio streams over 2020, weighing in at 2.74 trillion plays. In addition, vinyl was the music industry's best-selling physical product, with the configuration rising 51.4% to 41.7 million, beating out the longtime former leader — the CD — by a little over a million units, although CD sales were up 1.1%.

Winnie-the-Pooh and More Early Sound Recordings Enter Public Domain

Winnie-the-Pooh and other early sound recordings from 1926 are now in the public domain in the United States. Duke University published the full list of works entering the public domain this year. In addition to the usual books, movies, and other compositions, 400,000 early sound recordings entered the public domain as part of the 2018 Music Modernization Act. That law standardized how early sound recordings are now handled under U.S. copyright law. January 1st was the date set for when copyright protections would end for recordings published before 1923. The Music Modernization Act superseded a 20-year copyright extension passed in 1998.

Grammys Move Show Date Amid Omicron Surge

The Recording Academy is postponing the 64th annual Grammy Awards due to the spreading COVID-19 omicron variant, the organization announced Wednesday (Jan. 5). The event was originally set for Jan. 31 at Crypto.com Arena in Los Angeles, but will now move to spring — possibly April — sources say. It may take place in a different venue or even out of Los Angeles. This is the second year in a row that the Grammys have been postponed due to COVID-19.

IFPI's New Music Charts Framework Includes YouTube Streams

The IFPI has developed a "music charts framework," which aims to standardize the inclusion of YouTube streams in official music industry charts. The framework will see charts only count views from logged-in YouTube users and official music videos – so not UGC content. Those views must be longer than 30 seconds, and "views of official content which have been generated by advertising campaigns on the platform" will not be included. "Provided they meet this criteria, views from both the subscription and ad-supported tiers of YouTube will be eligible," explains the IFPI. The methodology will roll out from this month for charts in Australia, Spain, Germany, Brazil, Mexico, Indonesia, Philippines and South Africa.

Consumer Tech Sales to Hit $505 Billion in 2022, CES Owner Forecasts

The U.S. consumer technology industry is projected to generate a record $505 billion in retail sales revenue this year, according to a forecast from the Consumer Technology Association, owner and producer of the CES Show. CTA's optimistic sales forecast suggests that potentially record sales this year could be driven by demand for smartphones, automotive tech, health devices and streaming services. Spending on streaming services and software amid this pandemic is expected to reach $130 billion in 2022, up 6 percent over 2021, according to CTA's projections. Breaking that down, CTA reported that this includes an expected $47 billion on video streaming services; $12.9 billion for streaming services that offer music, audiobooks and podcasts; and $53.6 billion for gaming software, downloads and services.

UK Music Sales Up 8.7% as Vinyl Outpaces Streaming Growth

Vinyl sales grew twice as fast as streaming in the United Kingdom last year, helping drive an 8.7% rise in overall music spending, according to year-end figures from the Entertainment Retailers Association (ERA). Overall music spending rose to £1.68 billion ($2.3 billion), the organization says in its preliminary annual figures published on Wednesday (Jan. 5). While vinyl sales outpaced streaming, digital music services like Spotify, Amazon Music, YouTube Music and Apple Music account for almost 80% of recorded music spending in the U.K., with subscription revenues climbing to a record high of £1.3 billion ($1.8 billion), up 10.9% from 2020. ERA estimates that streaming subscriptions would have delivered around £900 million ($1.2 billion) to record companies and publishers in 2021, based on the current business model whereby streaming services pay out around 70% of subscription revenues to labels and rights holders.

---
Random Ramblings

Who is Exploration?

Exploration is proud to be the company of choice to administer much of the world's most important media. We rely on advanced technology and a competent, full-time staff of 50+ people to help our clients and partners better control their data and collect their money.

We wrote a free book on how the music business works.

Download our catalog metadata template, which offers the minimum viable data needed to collect publishing royalties.

To see who is collecting your royalties, request a free copyright audit.