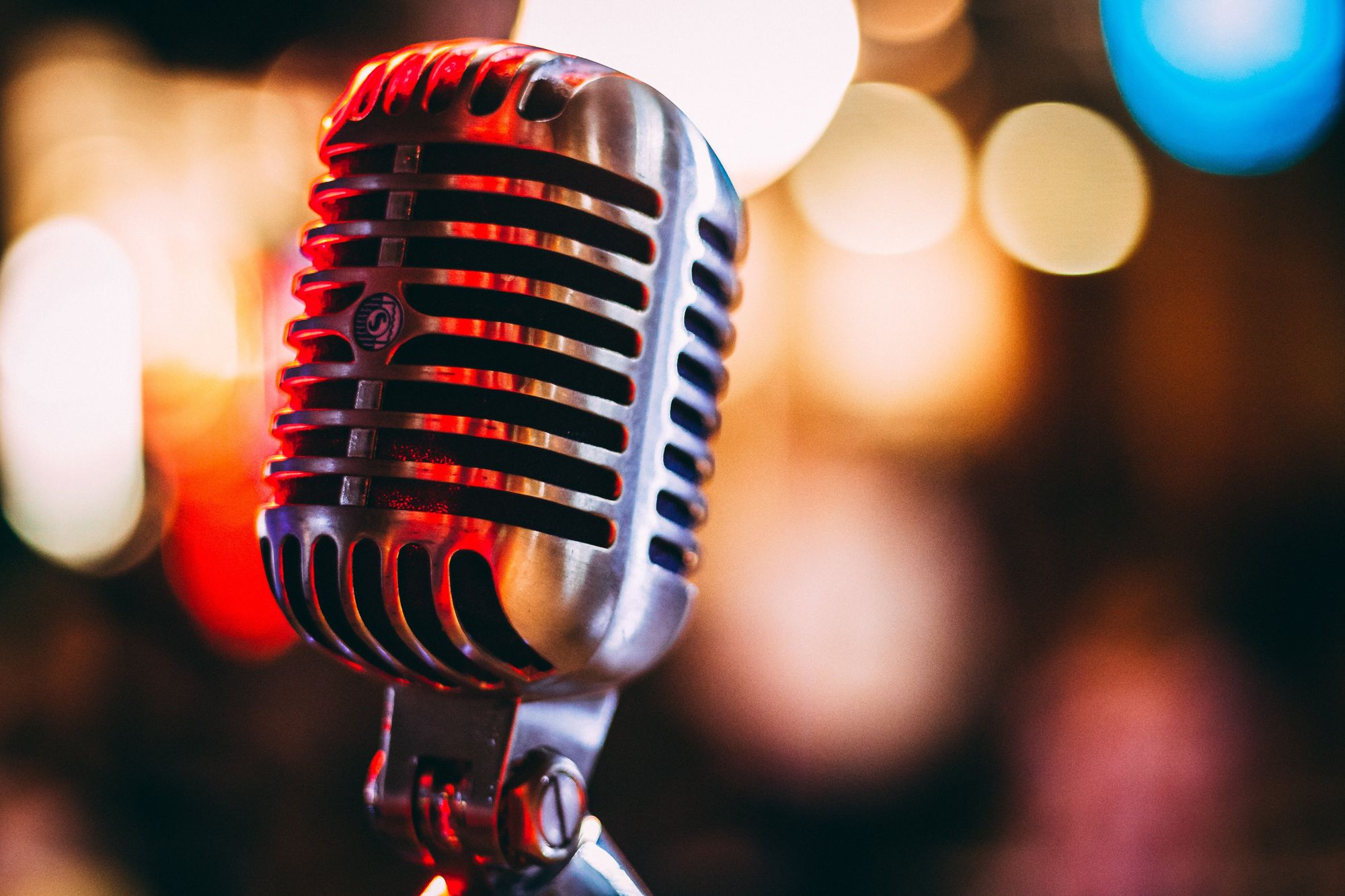 "He took his pain and turned it into something beautiful. Into something that people connect to. And that's what good music does. It speaks to you. It changes you."
Hannah Harrington, Saving June
---
The latest news this week involve streaming services and the various direct-to-artist tools they are now offering. Spotify's direct upload and playlist tool allows artists to distribute and work with playlist curators directly to reach a wider audience. Apple Music also recently bought startup Platoon to offer less popular artists tools for funding, distribution, and marketing. Labels are, in turn, adapting to these changes, looking beyond upload and playlist tools to sweeten their own deals for artists.
The American Music Licensing Collective (AMLC) is now seeking various qualified tech partners by sending out an RFI, or Request for Information, which is open for submissions until January 31. The initiative is part of the implementation of the Music Modernization Act, namely for the Mechanical Licensing Collective (MLC) that will oversee mechanical licensing collection and distribution from streaming services.
And lastly, Mark Mulligan attributes music and video as the lifesavers of Apple's recent sales forecast cuts, which came from a lower-than-expectations fourth quarter in iPhone sales last year. The company's quarterly revenues were also down by $9 billion from the high-end of Apple's initial guidance of $93 billion. As a result, Apple will need to make up for the decrease by pushing streaming media forward. Such strategies will depend on whether the company will in fact, end up buying a stake in iHeart Media to get into radio, or if it will offer content bundles with its core devices to transform low margins into margin contributors for hardware.
Now, the details...
Compiled by Heidi Seo
---
Exploration Weekly - January 11, 2019
Streaming Services and Direct-to-Artist Tools Edge In on Label Territory
Direct-upload tools by Spotify (currently in beta testing) and other similar services by various streaming platforms may not require a label or a indie distributor for artists and songwriters to get their music to a wide audience. Nick Jarjour, Starrah's manager, says, "It really could disrupt things...It creates less barrier-to-entry for artists, and that in itself is a good thing." A few of Spotify's services now include a playlist tool that allows artists direct contact with its curators, and services that allow artists to post content on streaming rival platforms as well as receive six-figure advances to license music directly. Other platforms like Apple Music bought startup Platoon to offer lesser known artists tools for funding, distributing and marketing their music. And YouTube began Premieres, allowing creators to hype new releases without having to use other social media. Major labels as a result, are sweetening their own deals to sign acts while promising that labels can offer resources far beyond upload and playlist tools.
The AMLC Now Seeking Tech Partners to Implement Music Modernization Act
The American Music Licensing Collective (AMLC) is currently seeking qualified tech partners in light of the ongoing implementation of the Mechanical Licensing Collective (MLC), a quasi-governmental agency that will oversee mechanical licensing collection and distribution from streaming services. It was previously assumed that the group would be led by major publishers via their government trade group, the NMPA, and others, but the AMLC, led by Police drummer Stewart Copeland and more, has been created to combat any issues related to indie publisher and songwriter payments. This week, the group officially issued an Request for Information (RFI) for potential tech partners who believe they have the "relevant and efficient" services needed to fulfill the requirements of the Music Modernization Act. The deadline to submit is January 31. The US government shutdown, now entering its third week, is likely delaying the MMA to be fully implemented. Although the US Copyright Office indicated that copyright registrations are still being accepted, it's unclear whether longer-term issues are being placed on hold.
Music and Video May Be Emphasized to Make Up for Apple's Profit Warning
Apple CEO Tim Cook announced to investors on January 2, 2019 that the company was cutting its sales forecasts for the first time since 2002. He attributed this to an economic slowdown in China, pointing to iPhone sales below expectations in the fourth quarter of last year, and quarterly revenues $9 billion down from the high-end of Apple's initial guidance of $93 billion. The smartphone market is now currently mature, according to industry analyst Mark Mulligan, and Apple will need to push music and video forward to make up for decreasing services revenue. Streaming has helped Apple benefit by "taxing" third-party services like Spotify and Netflix and it is currently seeing gains in Apple Music. And a video service is expected to launch this year to drive the charge. Further evidence shows that music and video streaming may not produce high margins, and so it must integrate them into its core devices business, specifically in hardware. Content bundles may emerge and switch ad-supported streaming to ad-free. These strategies are not planned to take effect this year, but the first elements of it may begin to be implemented, as music and video become the lifesavers of the company.
Spotify to Allow Brands to Sponsor Discover Weekly Playlists
This year, Spotify is combining its personalization expertise with commercial sponsorship by allowing brands to sponsor the personalized Discover Weekly playlist (on the free service only), teaming up first with Microsoft as its beta launch partner. Discover Weekly listeners, according to Spotify in a statement, stream music "more than double the amount of our users who don't listen to the playlist...The more personalized the content, the more engagement we see...This is just the type of context that marketers are looking to show up." Back in August 2018, Spotify gave free users in Australia the ability to skip unlimited adverts to test and collect data for a more "personalized experience" and better engagement for advertisers. Now, this brand sponsorship campaign with Microsoft is another way to engage all players on the field. Spotify's Global Head of Partner solutions, Danielle Lee, said, "Personalization has quickly gone from a nice-to-have to an expected consumer experience that delights audiences and marketers are craving opportunities to be part of it....Our new Discover Weekly ad experience positions advertisers for success and ensures that our fans are hearing messages that embody the ethos of discovery."
Apple to Link iTunes to Samsung TVs
For the first time, Apple has allowed third-party devices to access its video library outside of Window PCs. Samsung's 2018 and 2019 range of televisions will now grant access to users across 100 countries to play from the iTunes movie and TV show library. In addition, consumers will also be able to buy and rent content from iTunes directly from the TV via a dedicated app which will debut exclusively on Samsung's TVs. Lastly, the TVs will also include support for AirPlay 2, Apple's wireless streaming standard. The unveiling marks a potential prelude to a video streaming service that Apple is currently rumoured to be working on, offering an all-you-can-eat model of streamed content for a single monthly subscription. On the other hand, AirPlay 2 support will be available in 190 countries and will allow content such as videos, photos, music, and podcasts, to be streamed from Apple devices directly to Samsung's televisions.
SiriusXM Counts 34 Million Paid Subscribers
SiriusXM reported approximately 1.3 million net subscribers and 34 million total paid subscribers to end 2018, including those that come with new car sales and from other sources. As a result, shares rose 2.09% in pre-market trading Wednesday. The company exceeded its initial 2018 guidance by approximately 40% with an addition of 1.4 million self-pay subscribers to a total of 28.9 million. It also expects to meet or exceed its 2018 guidance for revenue, adjusted EBITDA, and free cash flow. Back in Q4 2018, SiriusXM repurchased $646 million of its common stock, the largest amount of capital allocated to open market repurchases in a single quarter since the program commenced in early 2013. Including dividends, SiriusXM returned $1.5 billion of capital to its stockholders during 2018. The company will release full-year and fourth quarter 2018 financial and operating results on January 30, and will hold a conference call at 8 AM ET to discuss results.
Ed Sheeran and LMFAO Copyright Cases to Face Jury Trials
Ed Sheeran and LMFAO are both facing separate copyright infringement cases that will proceed to jury trials. A US judge declined to dismiss Sheeran's song-theft lawsuit last week, in which the singer-songwriter allegedly ripped off Marvin Gaye's "Let's Get It On". According to the judge, "material facts are in dispute" and therefore the case should go before a jury. An important principle in American law that comes out of this case states that copyright only protects those elements of a song that have been logged with the US Copyright Office and not any extra elements that were added in the studio when the recording was made. Another copyright case is going before a jury, this time involving Rick Ross and LMFAO. Ross sued LMFAO over their 2010 hit "Party Rock Anthem" and its line "everyday I'm shuffling," which allegedly ripped off the lyric "everyday I'm hustlin". This brings into question whether LMFAO using the words "everyday I'm" could possibly constitute copyright infringement. Technicalities also remain as to whether Ross and his co-writers are actual owners of the copyright or whether the corporate entities own the rights. This is, in turn, being presented in front of a jury for further litigation.
Apple Music Quietly Unveils Lyrics Support for Seven New Countries
This week, Apple quietly updated Apple Music's lyrics support for seven new countries across the globe: France, Germany, Ireland, Mexico, New Zealand, South Africa, and Spain, offering both song lyrics and lyric search. While a song is playing, song lyrics appear on screen in the Apple Music app, and lyric search allows users to search for songs based on a popular lyric. Previously to the change, lyric support was only available in Australia, Canada, the US, and the UK. The wider global rollout of lyrics support for Apple Music seems a bit late, as Spotify has had lyric support since 2016 when it partnered with Genius. It is expected that Apple Music may continue rolling out support for other languages in 2019. The music streaming industry is battling for dominance beyond saturated markets like the US and the UK. Emerging markets in Africa, the Middle East, and Southeast Asia are the new targets for growth.
NetEase Cloud Music and South Korea's Cube Entertainment Enter Partnership
NetEase Cloud Music, China's music streaming platform, is entering a strategic partnership with one of the largest South Korean entertainment firms, Cube Entertainment, granting access to a complete music catalogue, including albums and tracks from artists such as BTOB, CLC, and PENTAGON. Cube comprises of several divisions like recorded music, publishing, a talent agency, music production, event management, and concert production. On the other side, NetEase Cloud Music is one of China's largest digital music firms. It launched in April 2013 and it counts over 600 million registered users. NetEase has also partnered with other Korean-focused firms including SM Entertainment and JYP Entertainment. Back in November 2018, NetEase financed $600 million with investors to take on Tencent Music, which started trading on the New York Stock Exchange on December 12. In March 2018, Merlin also signed non-exclusive licensing deals for China with NetEase, Tencent, and Alibaba.
---
Random Ramblings
---
Who is Exploration?
Exploration is proud to be the company of choice to administer much of the world's most important media. Utilizing competent staff and advanced technology, our clients are able to better control their data and collect their money.  
We're writing a free book on how the music business works. Learn more here.
The catalog metadata template offers the minimum viable data needed to collect publishing royalties. Download the .csv file here.
Please feel free to reach out anytime if you have any questions or ideas!
Hope you have a great weekend!

hello@exploration.io
http://exploration.io
Facebook
Twitter
Linkedin
Google+
310-739-5482
171 Pier Ave., #251
Santa Monica, CA 90405